While economists point out that shopping malls are facing an economic headwind as the shift to online shopping was accelerated by the COVID-19 pandemic, it's not all doom and gloom nationally or among area retailers. We invited the managers of some of the most successful shopping centers in our region for insight on how they managed during the pandemic, but more importantly how they stay relevant in a digital world.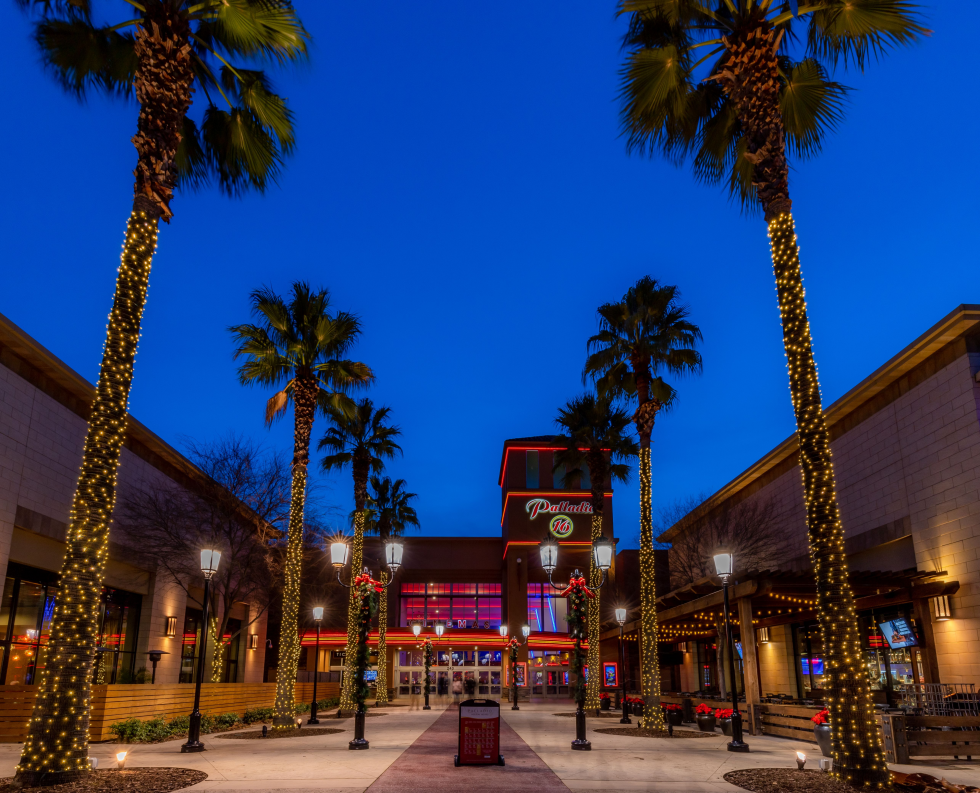 Mall: Palladio
Address: 410 Palladio Parkway, Folsom
Number of stores: 88 currently with five more opening in 2023
Square footage: 650,000
Date opened: 2011
Management: TRI Property Management
Adjustments made due to COVID-19
We certainly made our fair share of adjustments during COVID, including changing of overall center hours, enhancing cleaning and safety measures, adding a multitude of pick up/take out parking spaces and canceling of all events from March 2020-Summer 2021. Since that time, we've kept the additional take-out stalls but everything else has returned as it was pre-covid including hours and events. Thankfully our customers have returned, and then some, as we have seen traffic and sales consistently increase. We are fortunate to have two movie theaters and a live aquarium which adds an entertainment component to the center.
Key to mall's future success in a digital world
Reaching customers via the digital world is imperative for Palladio. We are active in the digital world to ensure customers are able to quickly find our location and which merchants we have at Palladio. This is especially important as we have a large tourism customer base with people traveling HWY 50 to South Lake Tahoe and Apple Hill. In addition, since Palladio is a hub for regional activities we want people to look to us for information outside of our sales or events; we are a community partner and want to ensure we are helping funnel information to our customers about the area, not just Palladio.
Philosophy on stores that fit your mall
Our philosophy on retailers for Palladio is to ensure we have a variety of uses including retail, services, restaurant and entertainment. We have a majority of national brands, but also have some great local merchants sprinkled throughout; this has been a winning combination for both Palladio and the merchants. We look forward to continuing to add new brands with at least five new ones opening in 2023 along with an AC Marriott Hotel scheduled to open in 2024.
Key to great customer experience
In addition to being beautifully designed, there is always something happening here at Palladio and we pride ourselves on being the hub for community activities and social events. Activities include family-friendly games in the Piazza center court area, photo ops sprinkled around, a weekly car show, a summer concert series, and wonderful holiday events. We encourage the community to come out, enjoy just how beautiful Palladio is and of course dine, be entertained and shop!
– Gloria Wright, general manager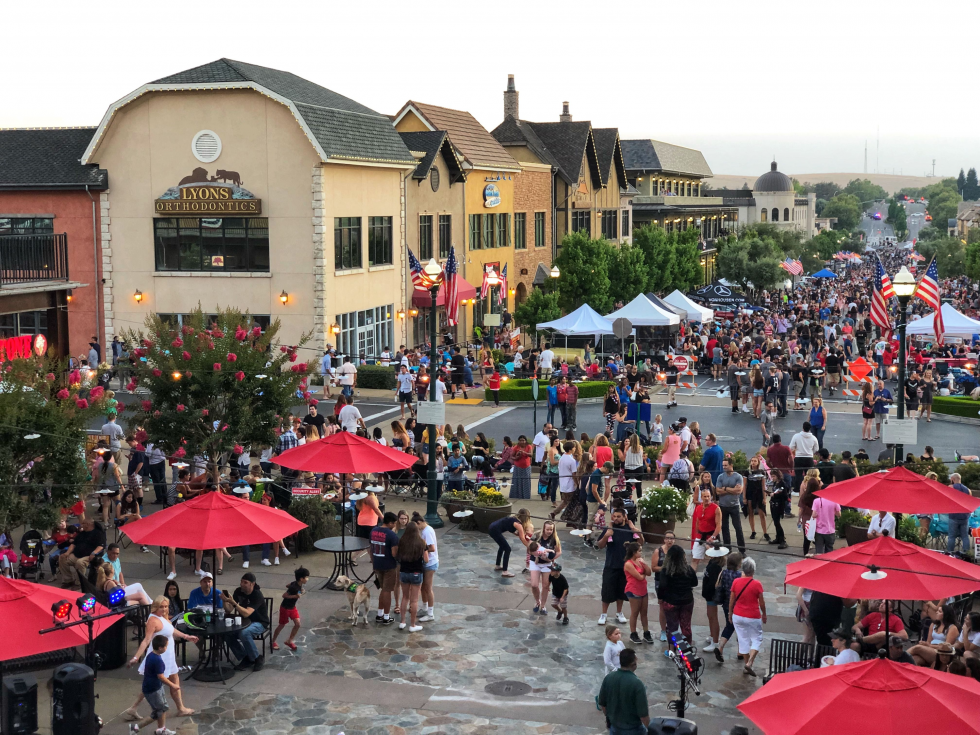 Mall: El Dorado Hills Town Center
Address: 4364 Town Center Blvd, El Dorado Hills
Number of stores: 111
Square footage: 313,443
Date opened: 2004
Management: Kevin M. Nagle and Family Trusts
Adjustments made due to COVID-19?
Expanded to lots of outdoor experiences for restaurants and businesses where possible at no additional cost. Worked with every small business that approached us with a challenge to help them where possible.
Key to mall's future success in a digital world?
We will be deploying new digital technology on site in 2023 as well as expand the digital platforms in this age of modern technology to stay competitive.
Philosophy on stores that fit your mall: Strong advocates of local and regional businesses driving the Center's platform
Key to great customer experience?
Ensure our customers (both the businesses and the individuals) are safe and protected to the best of our experience while offering diverse choices.
– Kevin Nagle, CEO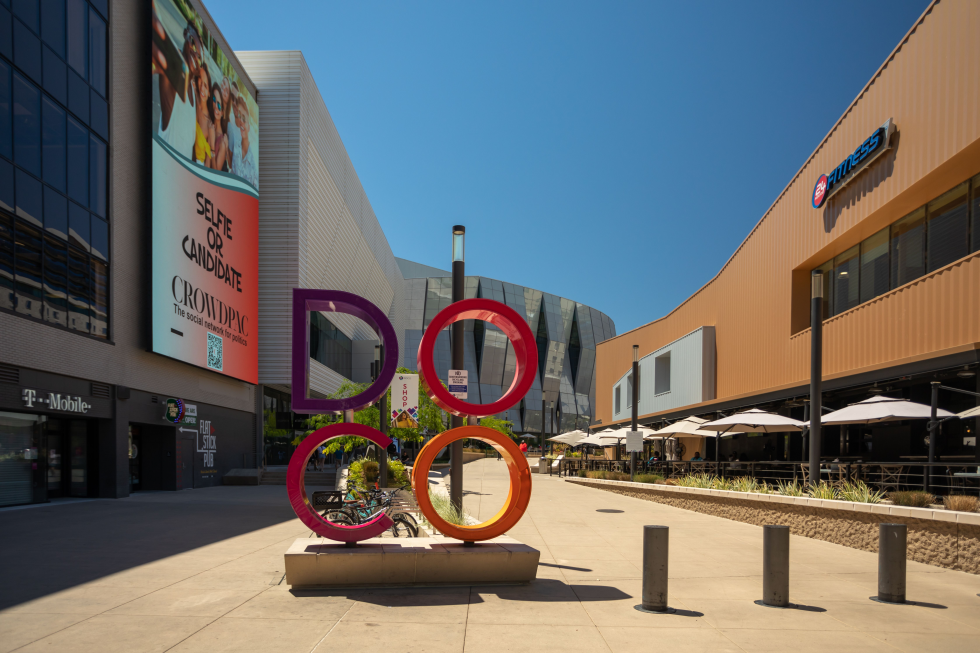 Mall: DOCO (Downtown Commons)
Address: 405 K Street, Sacramento
Number of businesses: Approximately 30 (with more opening in 2023)
Square footage: 630,000
Date opened: 2017 (opened in phases)
Management: CBRE Inc.
Key features: DOCO is an outdoor shopping, dining and entertainment destination in downtown Sacramento. The open-air plaza offers eye-catching artwork such as a Jeff Koons centerpiece statue titled "Coloring Book" and other art sculptures, various vibrant murals (that offer great selfie spots), interactive community games such as jumbo tumbling blocks and cornhole, inviting seating areas, and much more.
Adjustments made due to COVID-19
To help keep tenants and plaza visitors safe during the COVID-19 pandemic, DOCO, the Sacramento Kings and Golden 1 Center offered an innovative, safe and physically distanced dining experience in the expansive and open-air plaza in a way that connected the community and provided much-needed support to our amazing restaurants. "DOCO Al Fresco" powered by Rooam, featured nearly 60 socially distanced tables on the common areas of the main plaza, accommodating approximately 170 guests. This seating was in addition to the extended outdoor seating offered by several DOCO restaurants and eateries. In addition, DOCO enhanced stringent cleaning protocols with special attention to high-touch places, limited use of community games until it was safe to resume and provided ample safety supplies to our tenants and merchants.
Key to mall's future success in a digital world
In addition to offering an amazing and varied mix of tenants and merchants, DOCO continually offers innovative and visually enticing on-site activations, events and experiences that bring the community together in fun and innovative ways that also naturally translate to social media postings, tagging and engagement. For new visitors to the area or longtime Sacramento area residents alike, DOCO is Sacramento's place to "see and be seen" both on-site at the plaza and digitally via social media. The plaza also offers a DOCO Rewards loyalty program with prizes, discounts, incentives and benefits for shopping, dining, playing, staying and completing activities via the online app.
Philosophy on stores that fit your mall
DOCO is filled with engaging retailers, restaurateurs and entrepreneurs that provide memorable experiences, unique offerings and quality products that appeal to a wide range of guests who reside, work and/or simply enjoy spending time in downtown Sacramento.
Key to great customer experience
DOCO is not a traditional shopping mall. The iconic and open-air plaza is a community gathering place, inviting lifestyle center, and a dynamic shopping, dining, and entertainment destination in the heart of downtown Sacramento.
– DOCO Management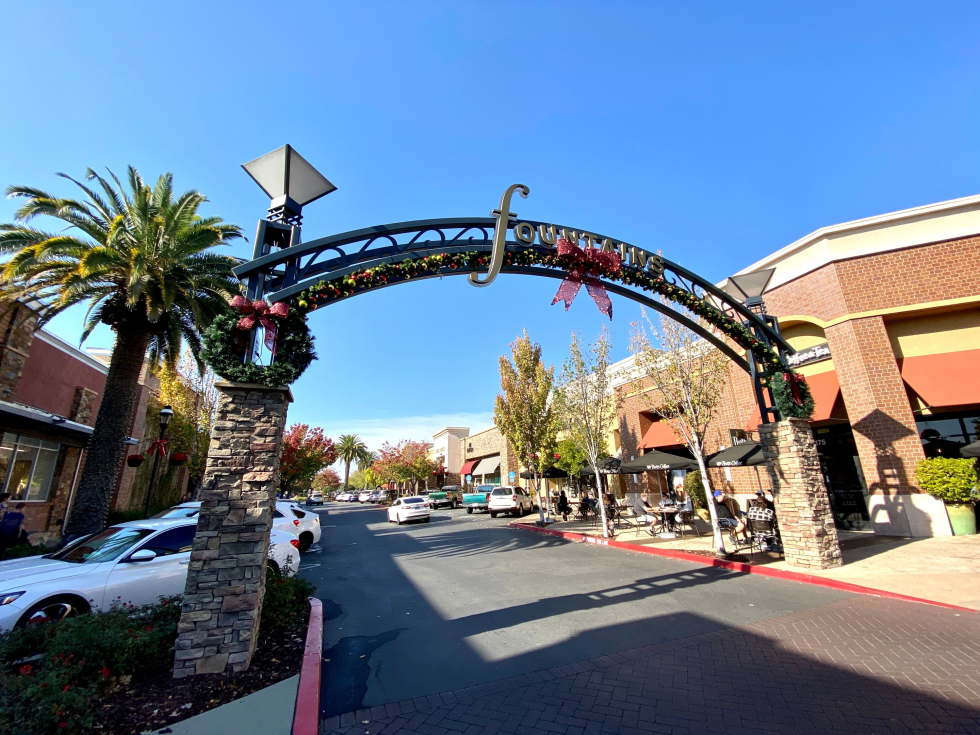 Mall: Fountains at Roseville
Address: 1013 Galleria Blvd, Roseville
Number of stores: 38
Square footage: 321,792
Date opened: 2008
Management: Inter-Cal Real Estate
Key features:
The Fountains at Roseville is a premier outdoor shopping center designed in the style of a European main street. The center features a majestic fountain as the focal point. Sculptures, fire pits, comfortable benches, an interactive splash pad, playground and train rides for kids, provide something for everyone.
Key to mall's future success in a digital world:
Consumers crave community and connection. Offering high-quality retail and dining options coupled with a unique outdoor environment, and family-friendly entertainment and event options will continue to drive consumer traffic to the center.
Philosophy on stores that fit your mall
A mix of high-end retail goods and diverse, high-quality dining options.
Key to great customer experience:
Ambiance (well-maintained grounds, clean and safe amenities), shopping and dining options for the whole family and excellent customer service.
– Michelle Carillo, general manager
–
Stay up to date on business in the Capital Region: Subscribe to the Comstock's newsletter today.