In the ever-changing, fast-paced world of contemporary marketing, authenticity is key to creating a strong brand. Just ask Honey's co-founder and CEO Meghan Phillips, whose work once took her to a coffee bean farm in the remote mountains of Chiapas, Mexico to study how a company's product was made — literally from the ground up.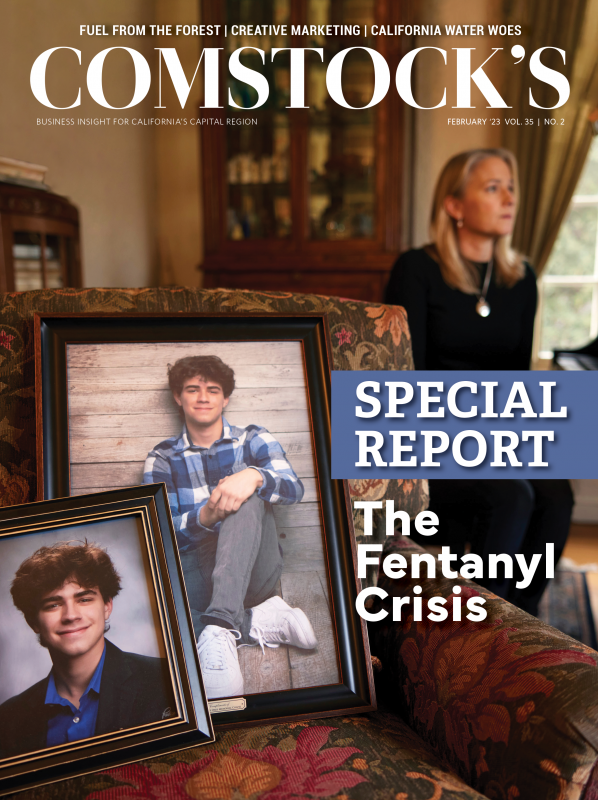 This story is part of our February 2023 print issue. To subscribe, click here.
"There's something special about being able to walk through the vineyards in the morning or go into a greenhouse of a cultivator of cannabis in understanding the nuances of their day," she says. "You sometimes can't experience how they see things without walking the walk with them."
The days of the midcentury-style "ad men" are certainly no longer. Honey and other local firms that have emerged in recent years, like design-focused Yellow Brick Group and the more video-centric Channel, represent a new generation of smaller, boutique agencies that take the time to get to the heart of a brand and cultivate a target audience through a blend of research, storytelling, technology and content strategy.
This all starts with exploring the "why" of a company, an important distinction when a business is looking to stand out from hundreds of other brands on the market. It's up to Honey to get to the root of those questions. "Oftentimes, people reach out to Honey because they are at an impasse," says Phillips, who launched the agency in 2008 with a partner but has since taken over full ownership. "Either their brand doesn't feel like it's representative of them, or their services have changed."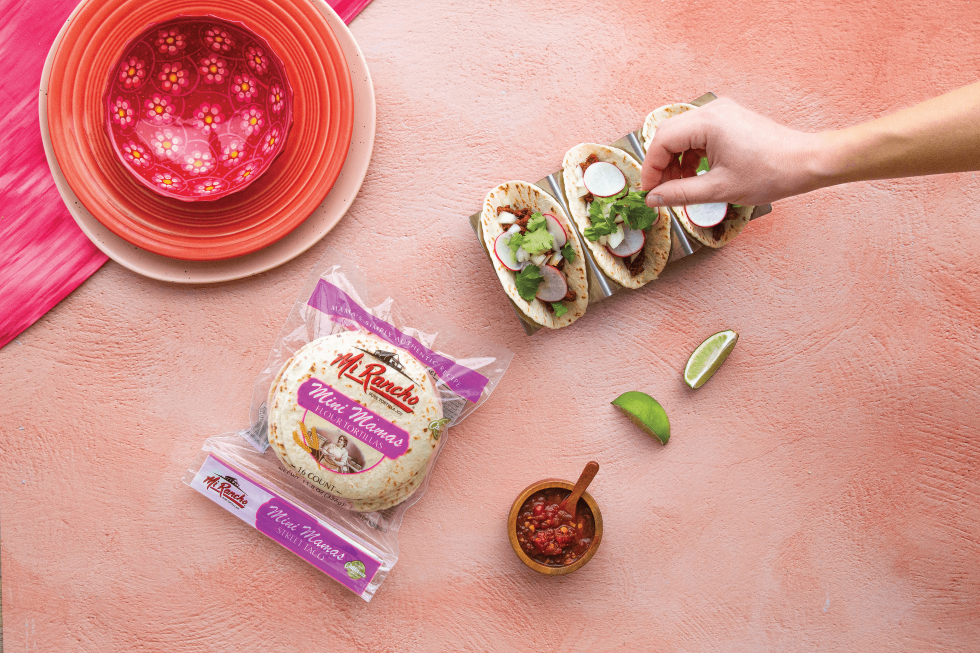 Honey figures out their needs through a process the firm developed called the "Hex Method," which starts with immersive research to get a complete picture of the client's needs and motivations. Consultants dig deep to learn about the client's industry, their story and the obstacles they face. "From coffee to wine to cannabis, which is a very new industry in the state of California, you have to learn and hear from the people who are in it because it's the only way we can design empathetically," Phillips explains. "And with every single project, I can tell you we had fundamental changes in the way we thought about the project after our research."
Phillips moved to Sacramento around 2005 after spending most of her career in Sonoma County's wine industry. After moving to Sacramento, she became direct marketing manager for Java City Coffee. That was when she became inspired to create a studio with what she calls "a backbone of storytelling in food, beverage and agriculture." She currently leads an all-female team that includes several employees with backgrounds in food, beverage, hospitality and even ranching. Because of this specialization in the business-to-consumer food-and-beverage segment, they have a unique perspective on their clients' work.
Phillips had the opportunity to share some lessons learned as a small business when she presented at the South by Southwest Festival in June of last year alongside Adam Davidson, New Yorker economist and co-founder of NPR's program "Planet Money." Davidson dedicated chapters of his book "The Passion Economy" to Honey and their approach.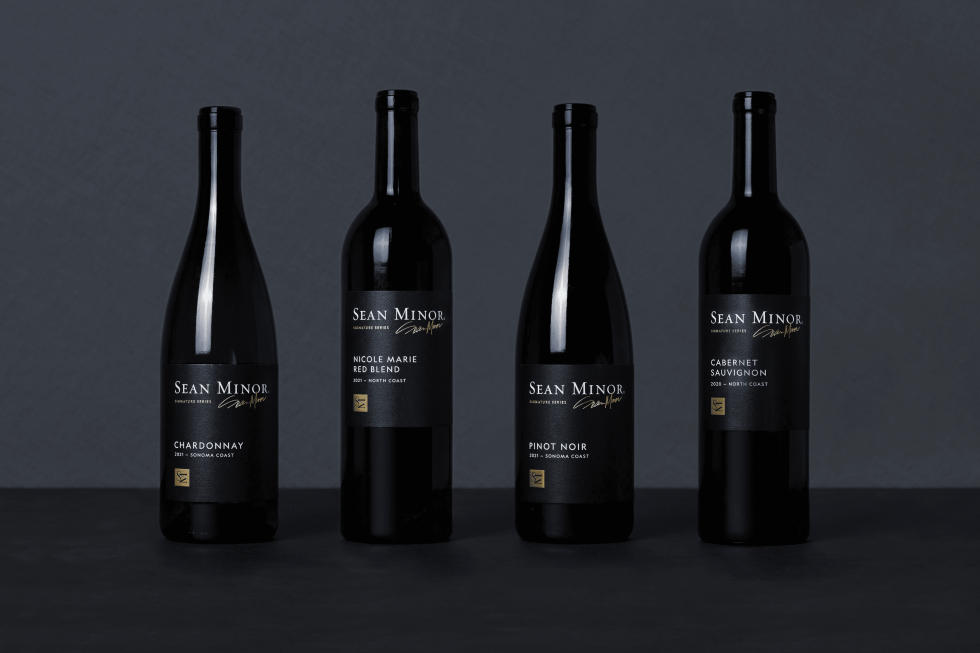 "It's a great honor to do brands," says Phillips. "It feels like we are doing something that's really intimate for a company." She goes on to say, "We are producing a brand and a brand strategy. Great messaging, great communication – it has to be truly authentic."
Brand strategy isn't just message; it's the medium through which that message is communicated. Honey works with content creators who act as ambassadors to deliver messaging through social media. "Some act as media outlets, some as product review platforms, and others as platforms for change," Phillips says.
The demand for video on platforms like TikTok and YouTube, she believes, reflects our need for human connection and a growing demand for more "unfiltered" content. Consumers today want more to the story, she says. "And I think that kind of transparency will only become more critical. It truly makes a connection with people."
Showcasing the 'purest truth'
Shawn Kahan of Sacramento-based agency Yellow Brick Group agrees. "The more people deploying and communicating the truth the better. Especially in today's world," he says. Inspired by other entrepreneurs he knew, Kahan launched the agency in 2018 with partners Damian Lynch and Curtis Currier. The small firm on Sacramento's R Street focuses on building brands for clients in a gamut of industries like government, health care, agriculture and cannabis. The nine-person staff is comprised of a design team, media team and project manager.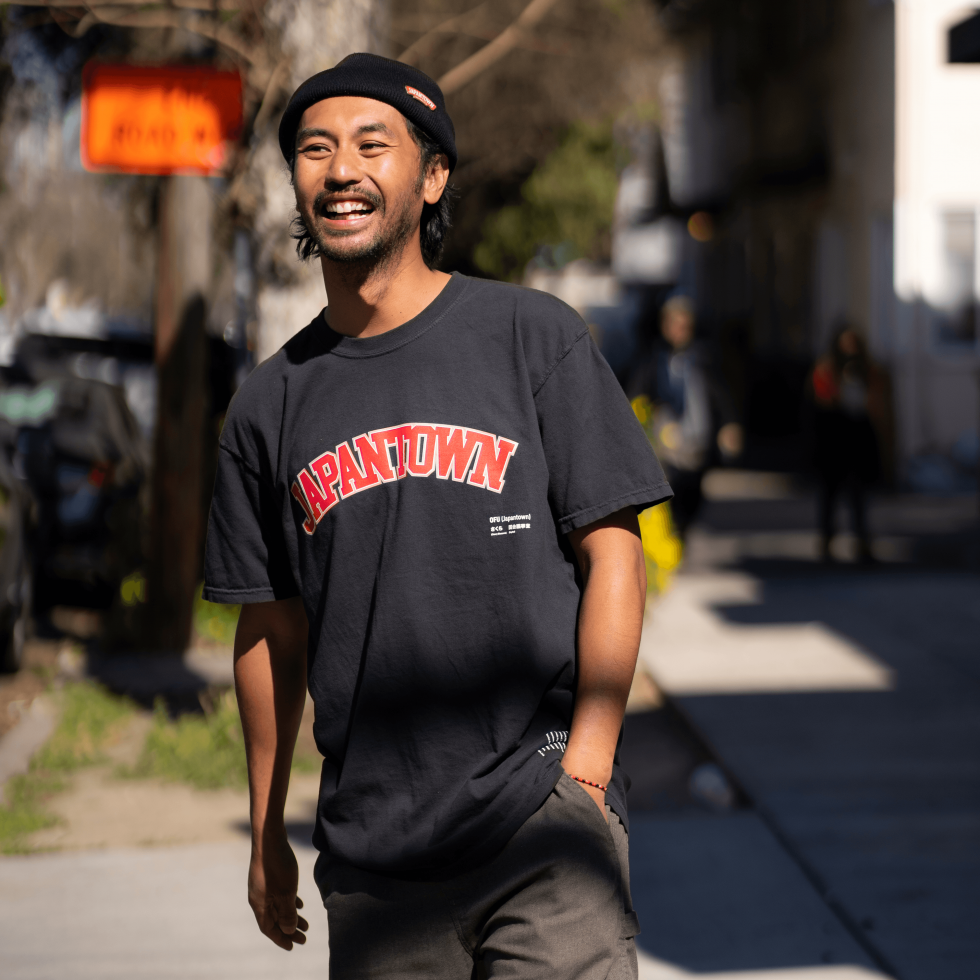 YBG's design sensibility has a youthful edge influenced by streetwear, skateboarding and graffiti. "I think generally we're just interested in things that are designed well," says Kahan. "We tend to focus on things we know a lot about and that we're passionate about." Once the messaging is refined, the design team creates the visual elements of the brand and brings that story to life. "Sometimes we're scanning in old textbooks or comic books and taking some of that imagery and creating new things from it," says Kahan. "It's all about the best solution for the client."
The final product is often a "brand bible" that a company can use across all the touchpoints of its business — from the logo to the website, business cards and packaging. The media department then creates content around the brand and uses it to help the client "cultivate a community."
Kahan explains the best way to cultivate community is through real-world interactions that help create user-generated content. "The consumers become your biggest advertisers, as they are creating content around your brand and sharing it with their friends — who then experience the brand inside these social platforms," he explains. "In our opinion, there are not very many better ways to sell your product or service than having your customers happily do it for you." This approach differs from traditional tactics wherein advertisers would create the promotion themselves, hoping to influence consumers.
Yellow Brick Group strives to be the type of agency whose actions show true care about the clients. "That sounds obvious, but when we first started, we realized how rare that actually is in our industry," shares Kahan, who hopes to provide clarity to his clients when it comes to discovering and the "purest truth" behind products and services.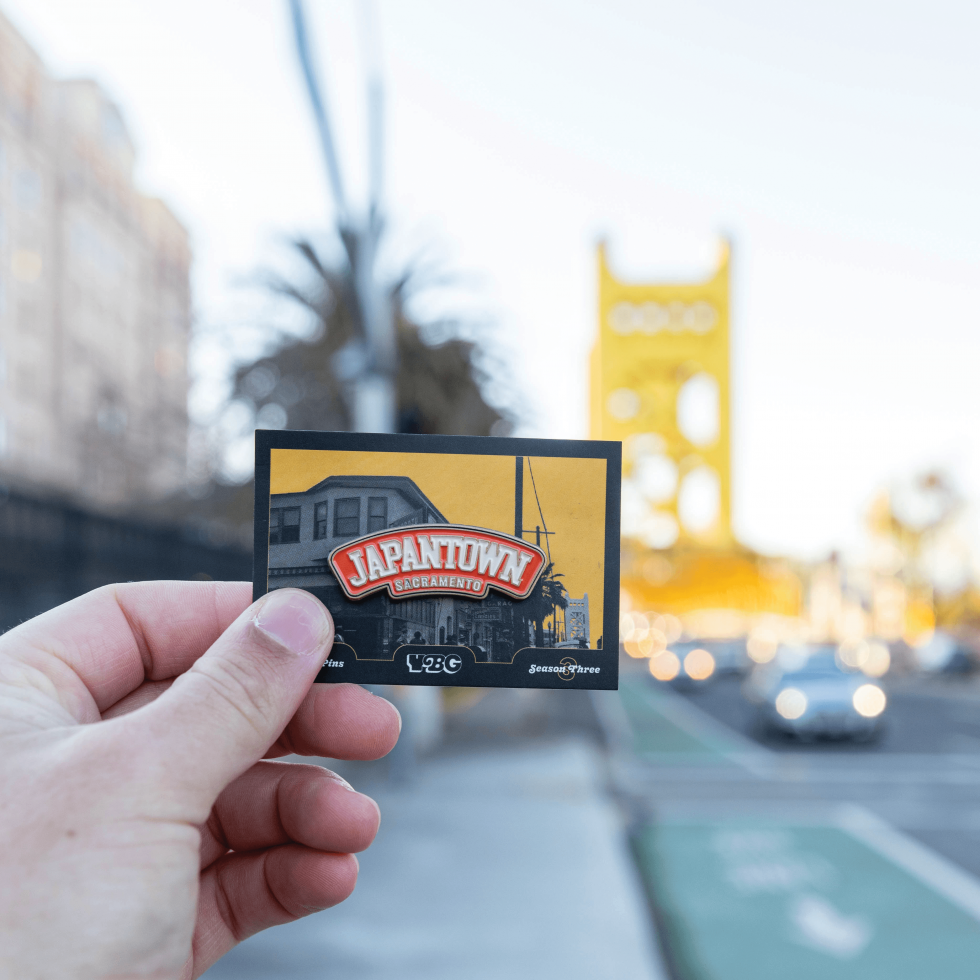 Yellow Brick Group puts passion to work in the community as well, like the "Dropping Pins" campaigns launched in 2020 after seeing friends in the restaurant industry struggle during the pandemic. The firm created enamel pins with smiley faces and the slogan "Put a Smile On" and picked different local restaurants to help raise their profile. Every week team members would drop pins at that location and encourage audiences to patronize the business. Those who did could receive a pin.
"We started using the hashtag #droppingpins and the pin drop emoji, and it caught on from there and turned into a brand of its own," says Kahan. The campaign turned into a series, with subsequent efforts highlighting the history behind Sacramento's Japantown neighborhood as well as female-owned businesses in the region. The project has generated considerable local support.
As the agency continues to grow, working with national and international companies like Epic Games and Fortnite, Kahan is staying humble about his goals. "When you're able to work for globally recognized companies when you're from a small town like Sacramento, it's something to be proud of for sure. But I would just like to see us continue to sharpen our craft and work with people we love. That's how I'd like to see us continue to grow over the next few years."
Real people, real content
The founders of Channel saw opportunities for growth in their industry when they launched their agency in 2017 and found themselves working with a then relatively little-known app called TikTok. The group helped shape the aesthetic of the brand, eschewing the more polished, curated content often found on apps like Instagram and Facebook for a more honest, vulnerable sensibility.
we got you. thanks for sharing your incredible vids with the tiktok community pic.twitter.com/EGU9jmRYLZ

— TikTok US (@tiktok_us) October 15, 2019
An early campaign called "This Is Real" drove home that TikTok is about "real people" by featuring real TikTok users in their natural environments. Travasha is a flight attendant. Zahra confesses she eats a lot of sushi. The campaign drew new users in by highlighting a universal human experience irrespective of age, gender or occupation. That's very different from the typical model of presenting aspirational lifestyles as platforms for advertising.
"The advertising world, the creative world from a commerce place, is really getting flipped on its head," says co-founder and executive producer Adam Leno. "The old big media creative models — where the suits come in, they make the sale, and they push it down the pipeline and the creatives get told what to make — both from an artistic place and also from a commerce place started to make a lot less sense."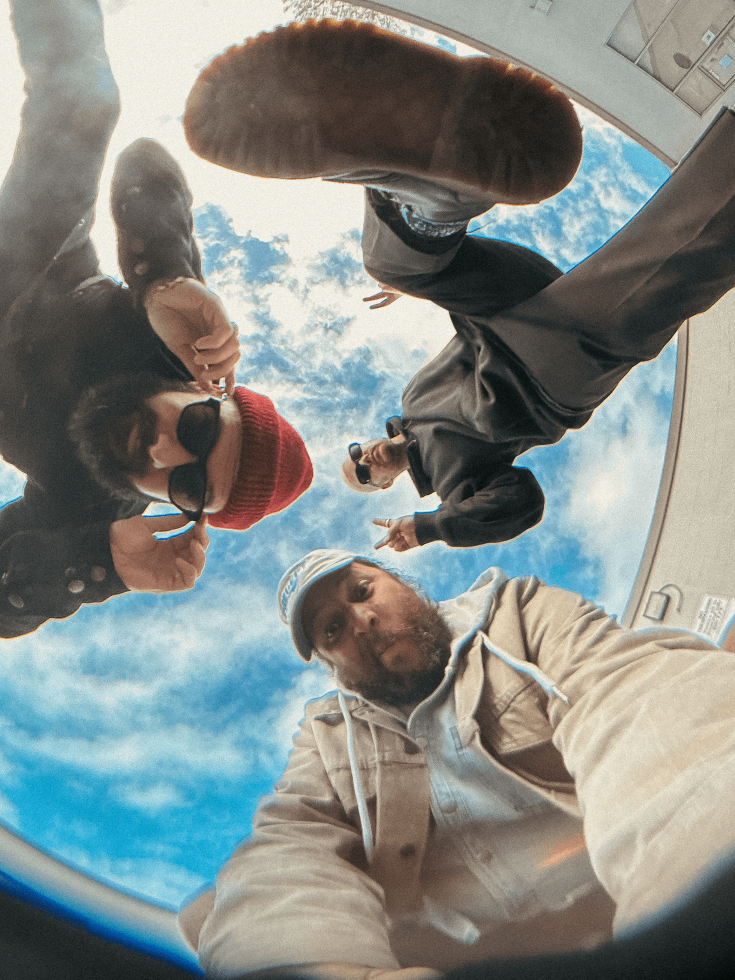 Channel works with brands to determine what they want to achieve from a technology standpoint, and then the firm figures out how to communicate their stories to resonate with a new audience — through video, design, commercials, illustration and animation. "The way we operate is strategy, branding and content," says co-founder and executive creative director Jeremy McCain. "We work with brands to understand their value proposition at their core, so we can figure out how to position them against their competition, so they have no competition. So everything we create from a content place helps us build the brand."
Channel's campaigns are infused with a mix of raw and more polished content. "The larger productions where it's a more traditional campaign that's slick, shot in L.A. — we love that," says Chad Turner, co-founder and executive creative director. "But then we also really love shooting with our phones if we need to and embracing that rawness. And some of that aesthetic has bubbled up to the mainstream because of TikTok."
Leno agrees. "I was watching TV last night and every single commercial is vertical UGC looking — shot on a phone with real people," he says of the user-generated content style his agency embraced. "We saw that very early on with TikTok specifically, that it was about to take over the world shooting that way."
Leno says Channel's strategy matches well with companies having a difficult time communicating their value proposition, or those with a completely new product no one has ever heard of. "And it matches very well with clients who have complex, deeply buried things they want to communicate to a new world," he says. "Which is why TikTok as a first exercise was interesting for us."
Five years into it, Channel works with a team of content creators located all over the country and the world, and the role of a creator continues to evolve. "Now, they're not only directors, editors, writers, they're also in front of the camera," says Turner. "So I'm excited about working with folks who are doing all of it at the same time."
As technology continues to evolve at a rapid pace, the group says trends like the AI-generated portraits making the rounds on social media are an opportunity for creative professionals to elevate their thinking as the tools create a more equitable space for consumers to create art. "It's going to remove barriers so everyone can be creative," says McCain.
Regardless of method, the best storytelling comes down to an ability to be vulnerable, says Turner. Behind-the-scenes footage of the production of an advertisement could become more popular than the ad itself. "What is the truth of what the brand is trying to do?" he asks. "Because lots of times you can fall into the idea of the craft and making things look slick, but honesty about your intention is such a big part of it. Honest with oneself, honest with the brand, and honest with your audience."
–
Stay up to date on business in the Capital Region: Subscribe to the Comstock's newsletter today.