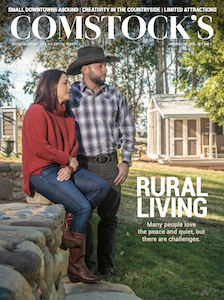 This story is part of our Rural Living issue. To see more featured Comstock's stories, click or tap here.

heartfelt farewell Facebook post on July 15, 2019, the owners of McLaughlin's Daffodil Hill, a popular Amador County attraction, announced with "deep sadness" their decision to close. The rural destination beloved by Instagram-happy photographers, nature lovers and thousands of others that had been in operation for more than 80 years appeared to be a victim of its own success.

"Due to the thousands of visitors on our opening weekend in (March) 2019, the local road system to our Hill became so congested that the wait just to get to our parking area sometimes took as long as two hours," the post, in part, recounts. (Daffodil Hill owners did not return requests for comments.) "Despite our best efforts, the volume of visitors was just too much for the roadways, the Hill itself, and there is simply not enough space for everyone to park."

Overtourism at some of the Capital Region's most popular seasonal destinations is not unfamiliar. For those who make a point to visit Apple Hill — one of El Dorado County's most popular autumn attractions — as soon as the weather begins to even slightly resemble fall, the slow crawl of cars along Highway 50 is enough to make anyone reconsider their love of apple pie.

For destinations that rely on that very traffic each year to keep themselves solvent during the other 10 months of the offseason, is there a point at which it all becomes too much and, like Daffodil Hill, a beloved attraction is crushed beneath the weight of its own popularity? Is there such a thing as too much of a good thing when it comes to tourism?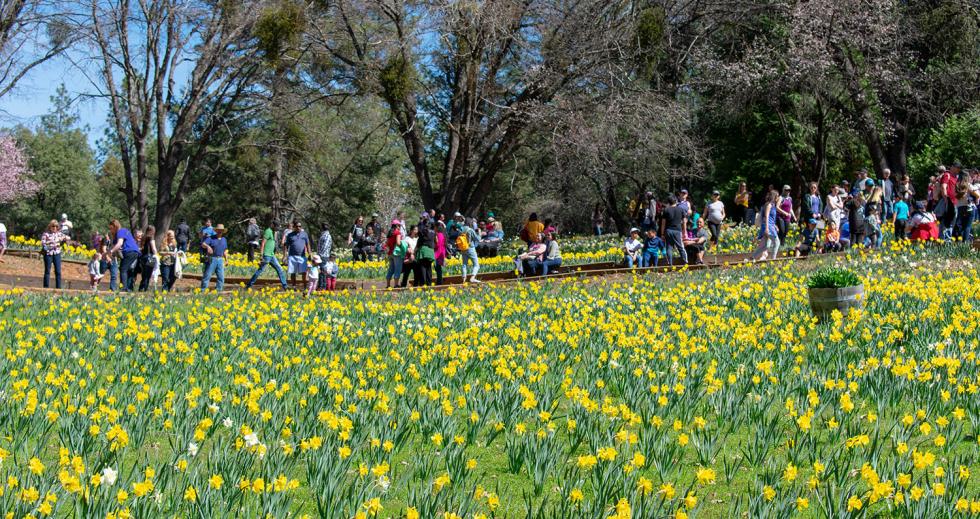 Keeping Up With Demand
"Anyone could have seen the closure of Daffodil Hill coming," says Maureen Funk, executive director of the Amador Council of Tourism. "There was a lot of pent-up demand (after the Hill didn't open in 2018 due to unfavorable weather), and then they could only open for three days due to heavy rains. The wintry months can be difficult for businesses up here, but the Hill is also located off a very remote, winding road that's so narrow, even transit buses can't access it. There's no (cellphone) reception, so people would pull off the road when their GPS stopped working, making it even more crowded on the blind curves. Then they'd wait hours to get into the parking lot. By the time they got there, a kind of mob mentality would take over, and they wouldn't stay on the paths. It was a multilayered problem. But if it can happen to Daffodil Hill, it can happen to anyone."
Car traffic is a big issue for many of these rural locales where access is difficult in the best conditions and downright dangerous during peak season. For Matt Cooley, who owns Dixon's Cool Patch Pumpkins — home of the world's largest corn maze, according to Guinness World Records — traffic wasn't a problem at his original location off Milk Farm Road. But when the land was sold and he relocated three years ago to his current 70-acre spot just three exits down Interstate 80, cars became an issue.
"The first year we moved, the county said we'd need to hire traffic control or they'd shut us down," says Cooley, who maintains that while his maze certainly backs up traffic on the four weekends it's open each year, that stretch of I-80 has traffic all year. "Traffic for me is a good thing because it means people are coming, but now we have traffic control out there to make things run more smoothly."
Cooley says the county is pushing him to move his attraction to a larger location a few miles off the freeway with more parking, but he's hesitant because his visitors — he estimates in the thousands for his busiest weekend, the one before Halloween — might have a harder time finding him.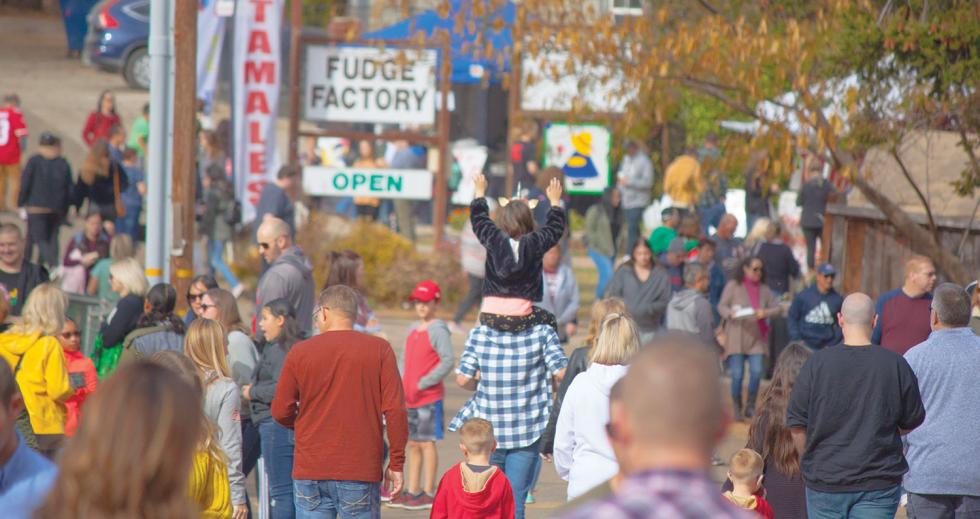 Controlling the Crowds
For many businesses open only a few weekends or months each year, maintaining a sense of consistency is key, and that can be especially tricky in the face of increasing crowds.
"People want to know what they're going to get: no surprises, no deviation of quality," says Joe Cates, owner of family-run Fog Willow Farms in Wilton in southeastern Sacramento County. Cates and his schoolteacher wife have run the hands-on, educational farm for 16 years. Though it's open year-round, Cates says roughly 80 percent of their visitors come during the month of October; that includes about 16,000 schoolchildren, plus the hordes who flock to the picturesque farm on weekends, when it's open to the public.
To maintain the quality Cates says is the hallmark of Fog Willow, the farm only accepts a limited number of reservations for school groups. He says the farm sells out for school groups more quickly each year and that by December it is usually nearly sold out for the following school year. Though limiting visitors through reservations may seem like a potential loss in revenue, Cates says it's an imperative piece of Fog Willow's ability to operate the way his family prefers.
"From a business standpoint, you don't want it to get too crowded because it doesn't make it as fun for people," Cates says. "If we get too busy on a weekend, people who have never been here before aren't going to want to come back, and regulars who come every year won't want to come back because it's not as fun as they remember. It's better to be solid than to try to expand too far."
This philosophy of higher quality at lower volume also has worked quite well for Little Bear Tree Farm in Alta in Placer County. While some Christmas tree farms have had to close for years to recover from being picked clean after a particularly demanding season, Little Bear owner Holly Parrish Bezner has prioritized the protection of the trees over profit.
"Once we hit our target number of trees sold, we close for the season," says Parrish Bezner. Little Bear usually operates from the weekend before Thanksgiving through Dec. 23, but in 2019 it hit its tree count so fast it closed two weeks earlier than the previous year. "We want to make sure we're not so depleted and ravaged that we can't operate again the next year. Our goal is to have a little treasure for people to visit — we're not doing it for the money."
Like many of the small farms tucked along the winding byways of the Sierra Nevada foothills, Little Bear sits off a road where Parrish Bezner says there's only "one way in and one way out" and a parking lot that can accommodate only 75 cars. Because she doesn't like the idea of selling tickets to an attraction she believes should be able to be visited "impulsively," Parrish Bezner hired parking attendants. The farm also encourages customers to make private appointments to pick out their trees.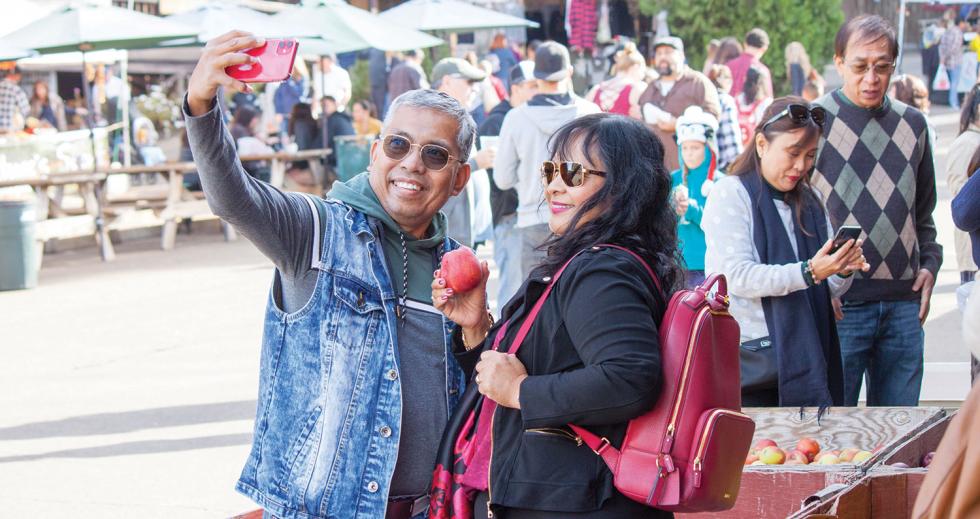 Spreading Out Business
While appointments are one way to minimize the crush, clever marketing is another, as in the case of Apple Hill. "We're trying to market ourselves as a place to come during the week," says Christine Noonan, co-owner of Delfino Farms and granddaughter of one of the founders of the Apple Hill Growers Association, which represents more than 50 family-owned farms in Camino. "We're spreading the word that there are many things to do in the area — not just in September, October and November. We have vegetable stands in the spring, berry harvests in the summer, the wineries are open year-round. We're not just fall-focused."
Funk, the Amador County tourism expert, agrees that spreading visitors to other months will be the key to ensuring rural attractions like Apple Hill can continue to operate without being the victims of their own seasonal success. She points to the campaigns of tourist destinations like Sedona, Arizona, which launched the Sedona Secret 7 campaign in 2017 to drive traffic to other destinations outside of Arizona's most popular desert playground, and Disneyland, which has added more weeks to its popular Halloween programming and offers discounts on certain days to even out visitation.
Beyond the Sacramento area, other nearby regions also have experienced growing pains during the population boom of the last decade (which both Funk and Noonan credit for the sharp uptick in rural tourism). Lake Tahoe has long struggled with what Funk calls a "righteous concern" for the health of its natural wonder in the face of ever-increasing tourism, as has Yosemite National Park, which limited entry in the beginning of 2019 due to issues of overuse (overflowing bathrooms, uncollected trash and what park officials called "resource damage").

But local attractions aren't letting overtourism overtake them without a fight — or strategic planning. Part of the purpose of the Apple Hill Growers Association, Noonan says, is to troubleshoot issues as a united front, which benefits all farms, not just the busiest ones. For other enterprises like Fog Willow and Little Bear, reservations are the key to making sure visitors have an experience worth coming back for years to come. And while marketing tactics have made a difference in Amador County — driving vistors to less-congested days — offering financial incentives has proven to be another useful tool for changing the public's behavior.

"Since our annexation into the City of Wheatland in 2011, we have worked closely with city staff on traffic planning," says Wayne Bishop, owner of Bishop's Pumpkin Farm in Yuba County. "Improvements over the years have greatly improved traffic flow. For instance, we've gone to dynamic pricing for parking and attractions. Our parking fee is $15 on our busiest weekends but free on September weekends and always free Monday through Thursday. Since we made that change, we have seen the majority of our growth happen in September and on weekdays."

For Terrie Cook, owner of Berry Heaven, a U-pick berry farm in Garden Valley in El Dorado County, diversification of product has been the key to spreading out visitors. "Because we have a microclimate where we're located, we have a longer season than most (mid-June through October), and we grow lots of different kinds of berries," Cook says. "That extended, diversified season means that we can accommodate more people over a longer span of time."

As with many seasonal attractions, Berry Heaven has had to tweak a few business practices as its popularity has increased, thanks to social media and word of mouth, over the two years since Cook and her husband bought the property in 2017. They now make sure parking is clearly designated to deter visitors from using their private driveway, and they close gates to more personal parts of the property, since they live onsite. But Cook says that with a little education, visitors have remained respectful, so much so that the farm even tested an honor system for regular customers to pick, weigh and pay without the presence of a staff member.

Ultimately, these rural, seasonal destinations that have charmed regional residents for decades are committed to finding workable solutions to common problems like traffic and overuse before they reach a point where they are forced to close. "We're being very proactive before anything can have a negative impact," says Noonan. "It's an issue we're all going to have to deal with — and we're going to have to deal with it together."

—

Get this and other stories delivered to your inbox weekly: Sign up for our free email newsletters by tapping here.