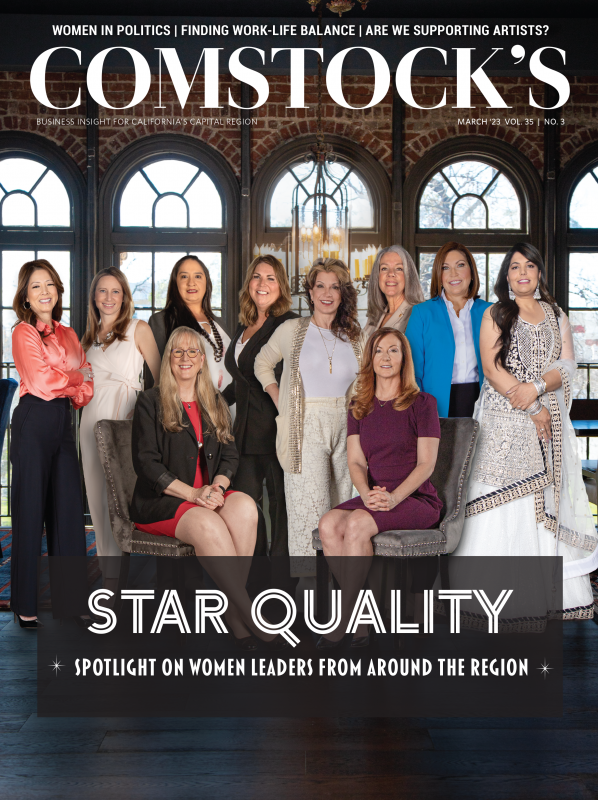 This story is part of our March 2023 print issue. To subscribe, click here.
It really wasn't so long ago that women had to fight to enter businesses that were dominated by men. I'm a lifelong journalist of more than 35 years. I was among the first group of women to break into the all-male newsroom after female workers at The Associated Press, the largest news agency in the world, sued for equality. They were tired of being hired as receptionists, copy runners and interns but not as reporters or editors. When we entered that male bastion, they called us news chicks and news babes. My Twitter handle, @newsbabe1530, pays homage to that group of women who broke barriers. That significant event didn't occur 100 years ago; it occurred in my lifetime. So I'm very happy to see the strides women have made in that short time. All I have to do is turn on "The View" to see my daughter, Alyssa Farah Griffin, a co-host, discussing current events; or CNN to hear her debate issues of the day. In one generation, I was able to break into the male newsroom and then see my daughter sitting at the news table, equal with her male counterparts.
The same thing is happening throughout the Capital Region. More women are running for office and getting elected. Women used to wait until their children were grown to run for office (think Nancy Pelosi and Barbara Boxer). Now, women are seeking election in their 20s and 30s. You just have to look at the Sacramento City Council, which now has a female majority for the first time in 30 years. New councilmember Caity Maple is 31 years old. Across the river in West Sacramento, the mayor and council are all women. Our state legislature now has the most elected women ever. They bring their fresh perspective to the table on the issues of housing, child care and equality while holding down important full-time jobs.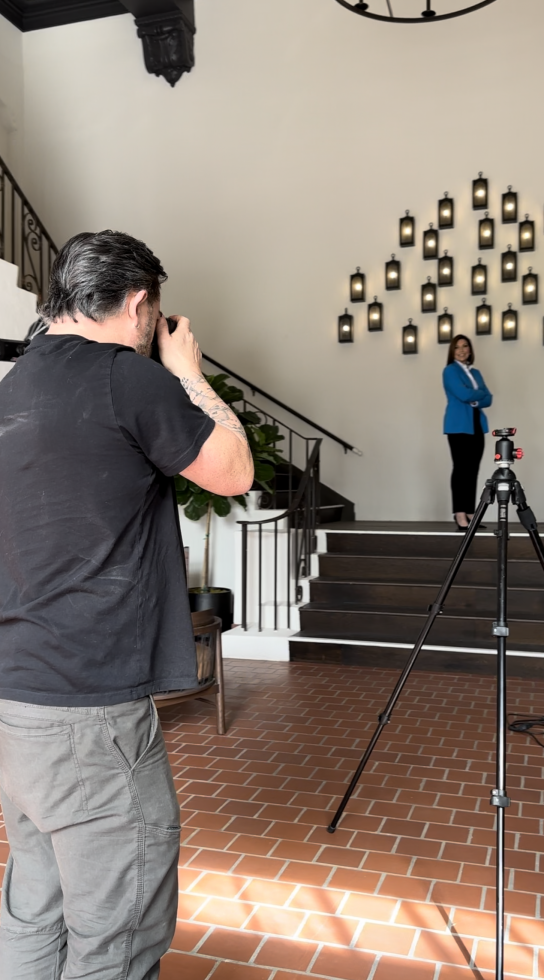 The March Women in Leadership issue of Comstock's is one of my favorites each year. We're lucky to have so many talented dynamos in the Capital Region. Our writers not only captured these women's successes and triumphs, but also the challenges and obstacles they faced along the way. There was a common thread throughout; they were gutsy, willing to start from the bottom and work hard to rise up, and sometimes had support along the way from a relative or mentor who pushed them to be the best they could be. Comstock's Class of 2023 honorees come from banking, education, retail, leadership, media, law enforcement, tech and tribal leadership. They shared how the pandemic changed them and made them try harder to achieve the oh-so elusive work-life balance.
I once worked 10-hour days with no lunch when I worked in breaking news for 20 years at KFBK radio. How I wish I tried more for work-life balance then. Many women are now trying for more free time in their life. COVID-19 showed many they were working too hard, giving too much to their jobs instead of their families. It forced a shift in life priorities we haven't seen in a long while. For her feature on work-life balance, journalist Rachel Leibrock talked to three working women in our community about their attempts to find balance in their work and family lives and the lessons they learned from lockdown.
I want to mention Comstock's special report in the last issue on the fentanyl crisis facing our region. More than twice as many people die of fentanyl overdoses than homicides statewide and in our community, and too many are young people in their teens and early 20s. I attended a high school rally where a brave mother, Laura Didier, who lost her 17-year-old son, Zack, to a fentanyl overdose, spoke to the students about the dangers of fake pills. She asked the students how many heard of fentanyl and not many hands went up. That's why Comstock's did this report: to inform the public and get the word out. I hope you help us do that.
As for celebrating women, I am very lucky to work for a dynamic boss, Winnie Comstock-Carlson, and with two young talented female writers, Senior Editor Jennifer Fergesen and Deputy Editor Vanessa Labi. Let's just say I'm a Boomer, but each week through our collaboration on this magazine I learn a lot from this younger generation who aren't waiting to take hold of their lives and reach for the stars. Why should they?
Enjoy this Women in Leadership issue and the beautiful brand new Star Lounge in Midtown Sacramento where the photo shoot was held. There is so much history there. From the 1920s to today, Sacramento area women are still reaching for the stars.
Judy Farah
Editor
–
Stay up to date on business in the Capital Region: Subscribe to the Comstock's newsletter today.