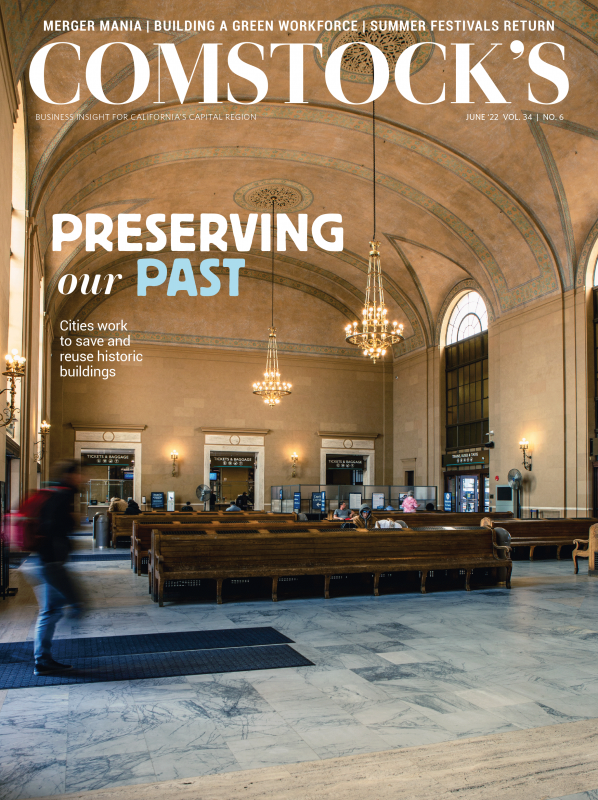 This story is part of our June 2022 print issue. To subscribe, click here.
United Cerebral Palsy of Sacramento and Northern California provides services to more than 4,000 individuals with cerebral palsy and other developmental disabilities. The organization helps in a few different ways. For parents taking care of kids, it sends professionals to the home to give a much-needed break. For adults with disabilities, volunteers help with chores like grocery shopping, cooking or driving to a doctor's appointment.
This is a complicated mission in the base case. Then came COVID-19. How can in-person care be done safely in a pandemic? "We've had to pivot and redesign and reorganize UCP during COVID," says CEO Doug Bergman, who has led the organization since 2006. "The business model has now shifted."
With so much change and complexity afoot, Bergman finds stability in a healthy daily ritual. This is how he makes it happen.
5:40AM – The first agenda item is letting Cali, his 14-year-old cockapoo, outside to do her thing. Then he heads to a 55-minute high intensity circuit workout at Fitness MD in Roseville.
8AM – Quick shower. Breakfast of yogurt, granola and fruit.
8:30AM – UCP now has a hybrid work model: three days in the office, two remote. So on most days he commutes from his home in Rocklin to the office on Auburn Boulevard, listening to music (which is "all over the board" and can range from '80s alternative to upbeat electronica like Rüfüs Du Sol).
9AM – Before leaving his car in the parking lot he'll quickly check email on his phone, because as soon as he enters the building …
9:03AM – … he spends an hour walking the halls and catching up with the team, both being friendly and tackling ad hoc issues. "I just think that visibility in the office is important," as it builds an atmosphere of trust and communication.
10AM – Desk work. Bergman keeps an open door policy for random pop-ins (such as an HR conversation about new recruiting efforts) and is now focused on reviewing UCP's long-term strategic goals. Pre-COVID, UCP had nearly 6,600 clients and 900 employees and was eyeing growth; then the organization was forced to switch to remote and socially-distanced care like virtual classes, dropping off supplies at the door, or even singing to clients over Zoom. "We came up with ways to remain in connection with them," says Bergman, but even so the client base shrunk by over 37 percent and the employees by 22 percent.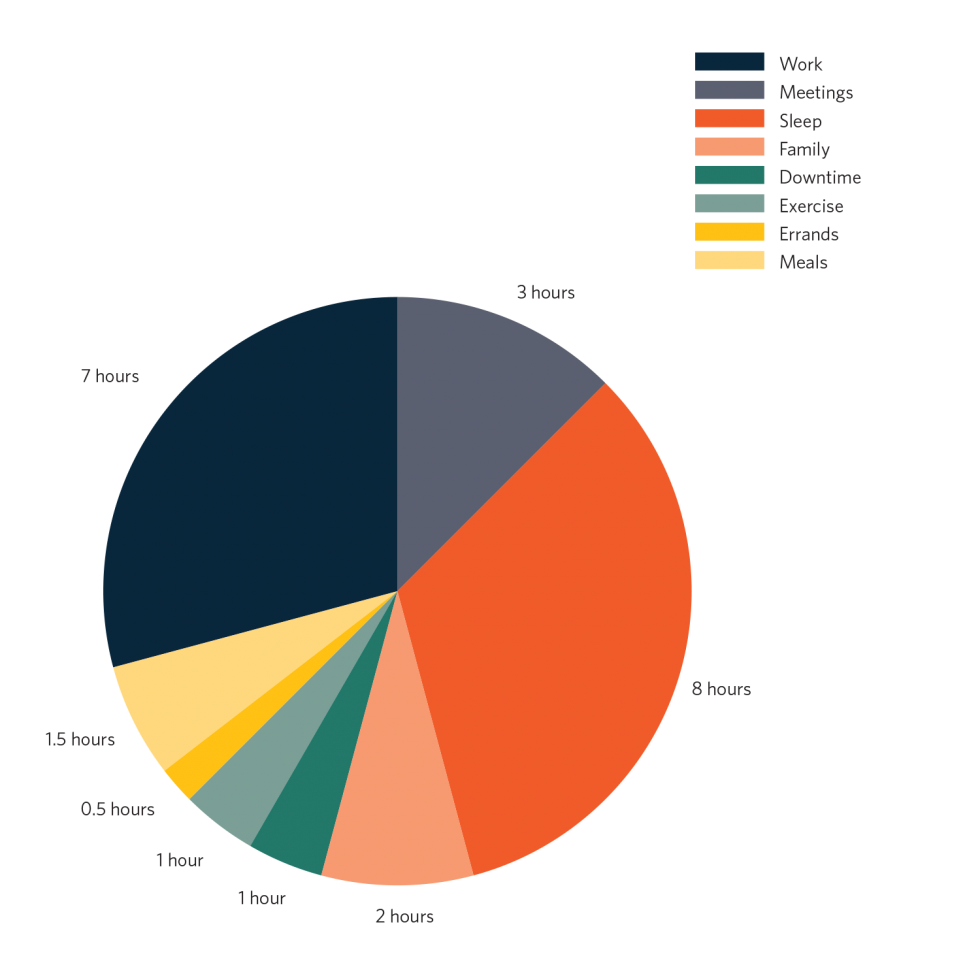 12PM - Lunch at his desk (such as a Chipotle salad bowl) while knocking out emails and work.
12:30PM – Board meeting for a company he founded, MRSI (Mission, Resource, Solutions, Incorporated), that develops software to modernize paper-based systems. The software is now used by UCP and licensed to other caregiver affiliates and is now a revenue stream for UCP.
2PM – Pre-COVID, he spent afternoons visiting UCP's clients at their day programs, and he is now trying to get back to that. "The clients are inspiring and motivate me to excel in my role as CEO to continue to make life better for them every day."
4PM – Twice-a-week conference call with his four direct reports. "The first thing we talk about is safety," says Bergman, who's proud that "We didn't lose any clients to COVID-19."
4:30PM – Knocks out follow-up calls and emails, such as helping the CFO untangle a billing issue.
5:45PM – Walks around the building to say goodbye to those who are still here — sometimes it's just him.
6:15PM – Cooks dinner with Freda, his wife of 21 years ("We just love each other to death"). If he's lucky, his daughter and one of his four grandkids might swing by for a visit.
8PM - Relax on the couch with a glass of wine (he's partial to Lewis Cellars) and unwinds watching network shows such as "Law and Order" or binge-watching a TV series like "Jack Reacher."
9:30PM – Heads to bed. "I know a lot of people can work if they have two or three or four hours sleep; I can work better if I have eight hours."
To-do list system:
Pen and paper where he constantly jots down reminders, lest he forget. "I just don't think it's fair to forget about something when somebody asks you to do something."
How he stays focused:
An emphasis on sleep, exercise and healthy eating. "Focus, for me, is just eating right."
–
Stay up to date on business in the Capital Region: Subscribe to the Comstock's newsletter today.