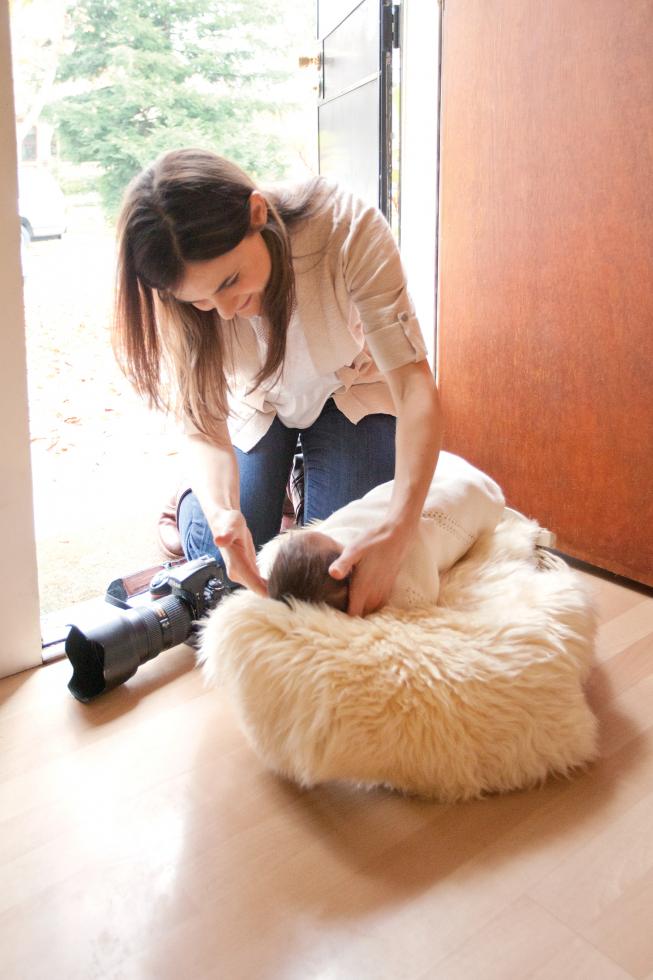 When photographer Jill Carmel moved to Sacramento in 2008, she brought a bevy of cameras, a keen eye for composition and her dream of launching a niche business in a new city — a risky move, but passion trumped fear.
"I didn't know anyone, so I couldn't start my business with a pool of friends," Carmel says. "I took a flying leap, crossed my fingers and hoped it would work."
Today, Carmel's days are filled with grinning tots escorted by doting parents willing to pay for memorable photos. She not only carved a lucrative niche for her business but also discovered a successful marketing strategy to keep it thriving: Search Engine Optimization (SEO), improving a website's visibility.
The Internet is Carmel's marketing tool of choice, using SEO as her cornerstone. Starting out with the help of her husband's friend and, later, a consultant, Carmel learned the ins and outs of SEO and how the right combination of keywords can land her a top spot in a Google search.
Rather than paying for Google's advertising network, AdWords, or hiring an SEO expert, Carmel saves cash by regularly customizing her website and navigating the ever-changing search engine landscape. On a Google search for "Sacramento baby photographer," Carmel lands in the top three results and routinely attracts about half of her customers this way.
Within a few months of launching, Carmel's venture was in the black, drawing customers from both Google searches and client referrals. Learning the intricacies of SEO and the Internet took hours of hard work, but it paid off, Carmel says.
At Ben's Bark Ave. Bistro, an all-natural pet food shop in Roseville, owner Sally Romero also relies on SEO to grab Internet customers. She enlisted the help of Google AdWords and pays for a high listing when someone searches for "natural pet food."
The Internet is a great venue for reaching consumers interested in a niche product or service, says Lila Wallrich, creative director for Sacramento-based marketing firm Wallrich Landi.
"Online is a very attractive place to put your marketing dollars because it's unusually conducive to very targeted outreach through AdWords and the optimization you make to your online presence," Wallrich says.
Ann Bouchard of Bouchard Communications Group in Roseville says small-business owners should be privy to specialty online publications, websites and blogs. As part of ongoing marketing efforts, owners can contact these web businesses, editors of online publications and bloggers who write about similar products or services. The outlets can also provide advertising or written articles about a product or service.
Custom wedding invitation designer Kim Dilbeck knows the value of advertising in niche publications. She promotes her Rancho Murieta business, Kimi Creations, through Perfect Wedding Guide and theknot.com; much of Dilbeck's business comes from clients who locate her through these avenues. Dilbeck also sends email newsletters to prospective brides featuring samples of her custom invitations.
Emails and newsletters can be effective marketing tools if sent to the right audience. Dilbeck gets her email addresses from subscribers to Perfect Wedding Guide and by attending local bridal shows. Targeted email and mailing lists are also available through data companies and, according to Bouchard, can be a good purchase for niche business owners wanting to find new customers.
"A lot of information is collected from people registering products on the Internet or subscribing to different magazines, websites and blogs," Bouchard says. "Technology has become so sophisticated that data aggregators can compile more information on people than ever before."
Much of that happens through social media, but Facebook, Twitter and blogs should be approached appropriately, Bouchard says. Information must be refreshed often to boost business, so business owners lacking time should hire someone to manage social media, or skip it altogether.
"If you post or send something every two or three months, it's going to do more harm than good," Bouchard says. "If a business is going to do a blog, Facebook, Twitter or emails, they need to commit to a minimum number of hours weekly to make sure it's relevant and fresh to a visitor."
Carmel uses Facebook and her blog to remind people about booking holiday photo sessions, share photos from recent shoots and talk about her photography. She also likes to let clients in on her personal life, giving individuality to her business.
Revealing snippets of her life helps Carmel reach out to customers on a personal level. She believes people want to hire a photographer who "gets" their family, likes the same things and who they could be friends with.
"It's key to niche marketing because people are looking for more than good service these days," Carmel says. "When they go to Facebook and Twitter, they are looking to see if they have a connection with the business and if they will have a good experience."
Great experiences are what Rey Ortega aims for when giving out thousands of cookie samples. Ortega launched Sun Flour Baking Co. in 1998 by calling every independent store-owner across the U.S. and asking them to carry his vegan cookies. Of course, he sent a price list and lots of free samples so merchants and consumers could taste for themselves.
Now, Sun Flour is a national business, sending cookies to shops around the globe. After convincing Continental Airlines to buy his treats, more airlines followed, and Ortega received international orders. Listing a company website on every cookie package and on all marketing materials helps people locate Sun Flour no matter where they live.
Another boon to Ortega's business has been an online store hosted by Amazon.com. When people search Amazon for "cookies" or "vegan cookies," they find Sun Flour.
"If a business is going to do a blog, Facebook, Twitter or emails, they need to commit to a minimum number of hours weekly to make sure it's relevant and fresh to a visitor."

Ann Bouchard, principal, Bouchard Communications Group
"As far as marketing, you just need to pound the pavement, make calls, get in front of people and give them samples," Ortega says.
Think of ways to get products or services out to people who would be interested, Wallrich says. A restaurant, for example, might sell grab-and-go lunch items to workers at a neighboring construction site. Sellers should be ready with flyers, a cart of free samples and a price list.
But before launching a new niche business or tailoring marketing materials to a specific product, Wallrich says companies must develop a strategy. Crucial questions include: What am I trying to accomplish? Who am I trying to reach? How much time, money and resources am I willing to invest?
Talking to a professional marketer is worth squeezing into the budget, Wallrich says. If that's not an option, hit the Internet and research the market. Check out what competitors are doing and make sure the business stands out from the crowd.
If business owners are targeting niche clients, they also might want to significantly shape their business to their lifestyle and hours, says Jennifer Basye Sander, author of the book "Niche and Get Rich." A dress shop for 20-something women might serve complimentary cocktails, blast popular music and stay open from 6 p.m. until midnight, she says.
The most important thing is for owners to stick to niches they know, Sander says. If opening a custom motorcycle shop, he or she should be a veteran rider and know how to address customers.
Romero of Ben's Bark Ave. Bistro says knowing about natural dog foods and communicating with customers about their needs has brought her even more business. Word-of-mouth has been her best advertising, and she rewards customers with a loyalty points program that saves them money on future purchases.
However niche business owners market their product, whether through email, newsletters, ads, events, SEO or social media, nothing replaces personal connections, Bouchard says.
"No matter what you're selling, you need to create relationships," she says. "You're always going to do better in business with relationships and making sure you're having conversations."
Three is a magic number. Yes it is. It's a magic number.
If you're humming the lyrics to the iconic "Schoolhouse Rock" song, then you are either over 35, a Blind Melon-head or already in tune with the Strategy of 3.
Casey Marshall is hunched over his phone, furiously scrolling through his Twitter feed in search of a photo of Waste Management's promotional robot, whose broken axle he fixed back in March. "Someone came into the Hacker Lab and needed his robot repaired," he says, grinning, "and I was like, 'I gotta do that.'"