Bright bursts of yellow flowers amid a sea of rolling green grass are an easy find in April at Mather Field. But just months ago, these dramatic swathes were completely swamped with water, and later this summer their beds will be bone-dry and baking hot.
But year-round, these vernal pools comprise one of California's unique and diverse ecosystems — providing critical habitat for flora, birds and insects found scarcely anywhere else — and serve as an outdoor classroom for the Sacramento County non-profit desperately trying to save them.
Over the past 17 years, Sacramento Splash has brought more than 35,000 fourth and fifth grade students to these pools as one of the region's most in-demand science education programs: Investigating Vernal Pools. The organization seeks to bolster the region's STEM education pipeline by inspiring the next generation of natural scientists and environmentalists, while engaging in preservation efforts for the embattled ecosystem.
"This has to be about everyone accepting that we are part of something much bigger than ourselves," says Sacramento Splash Executive Director Emily Butler. "We not only have an obligation for — but a desire to — protect that natural world around us."
When Mather Air Force Base was decommissioned in 1993, the county's plan was to establish a 1,400-acre vernal pool preserve in tandem with future development. But the process of transferring the land parcels from the Department of Defense to the county was slow-going as various development and environmental interests weighed in, and Butler says that the initial environmental impact report didn't do enough to protect the two Mather-area pools that are so critical to Splash's operation — and home to rare species like the western spadefoot toad.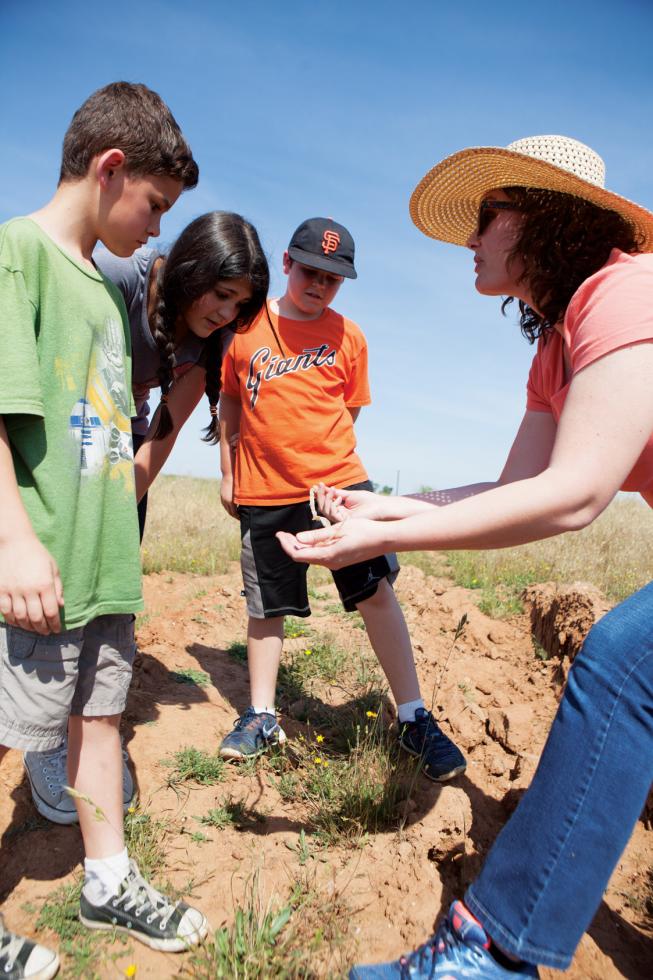 Then, last September, the non-profit pulled off a major upset at the Sacramento County Board of Supervisor's hearing: More than 200 supporters turned out to the meeting, and more than 500 people submitted letters. The board went back to the drawing board, this time in close consultation with Splash, the Mather Alliance and environmental organizations, to ensure the protection of the two vernal pools for generations to come.
"Despite all of the cynicism, and despite all the very good reasons to be cynical, I really do believe that the public process can work," Butler says. "And when 200-plus people turn out to a public meeting to demand something for a place that they love and cherish, our representatives will listen to that, and they did."
Each year, nearly 3,000 students take part in the 13-lesson Investigating Vernal Pools program, which has a three-to-five-year waiting list. Through programs like IVP, Butler says they hope they will be able to spark the next generation of STEM leaders. But the best part, she says, is simply the looks on the faces of the kids when they're out at the pools. For many of them, the trip out to Mather Field is the first time they actually experience nature outside city confines. Suddenly, their worlds go from incredibly small to impossibly large.
"There is a good percentage of these kids where you can feel this relaxing and this awe that happens when they get out there: In a space where it's sunny and there's a breeze blowing and there are other living things around them," she says. "There's an emotional awakening that happens here, and when you combine that with this deep educational experience, it's just kind of magical."