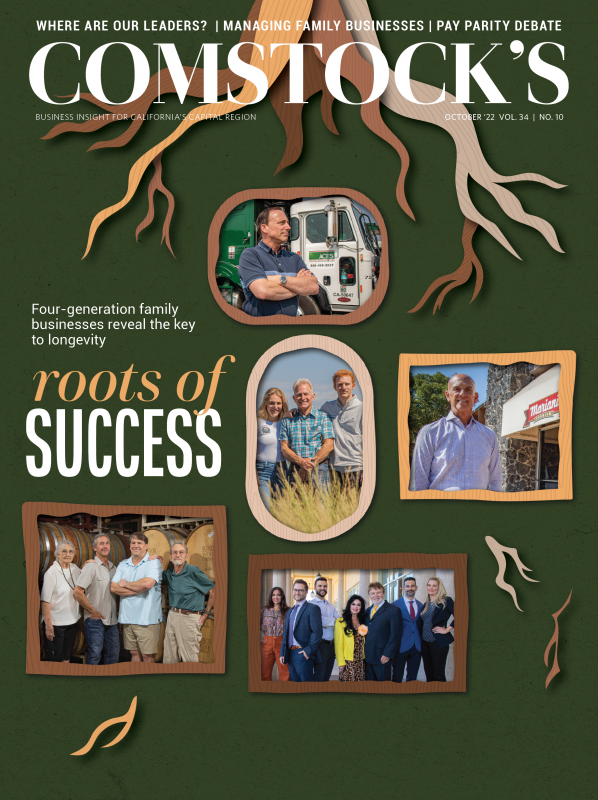 This story is part of our October 2022 Family Business print issue. To subscribe, click here.
George Sousa Jr. has coached a lot of basketball players of all ages and capabilities through the decades. He likens it to leading a company of 450 employees in an industry that demands a focus on labor.
"I always really enjoyed the idea of building a team," says Sousa, president of Mariani Packing Co. since 2012 and a fourth-generation member of the family business based in Vacaville. "Business is the same way and so I really like that part of it — leading a team that has a lot of diverse skills that have to all come together to make agriculture products work."
Founded in 1906, Mariani Packing Co. sells dried orchard fruits (like prunes, peaches, apricots), berries (cranberries, blueberries), tropical fruits (mango, pineapple), and raisins and dates, along with salad toppers and other products. The company claims to be the world's largest independent producer of dried fruits at roughly 180 million pounds annually.
Its dried fruits are also used in other food brands, including its raisins in Kellogg's cereals for the past 35 years. Mariani sells its products in about 40,000 retail outlets in the United States and in more than 65 countries, according to its website.
The company began in Cupertino when farmland covered the area, long before high tech arrived in Silicon Valley. Sousa's great-grandfather, Paul Mariani, emigrated from Croatia and worked briefly at a coconut factory in New York City for $1 a day. He then followed his high school sweetheart, Victoria, to California, where her father owned an orchard and Paul got a job. The young couple soon bought their own orchard and started Mariani Dried Fruit.
Since its early eras, the company has spearheaded innovations, including when Paul Mariani Jr. (the founder's son) introduced a technology in the 1950s to store dried fruit at a moisture level that's ready to eat. Another major accomplishment, in the late 1980s, was Mariani's introduction of a stand-up bag with a resealable zipper at the top; now this packaging is the industry standard.
"That was the next big thing for us. Our business took off," says Sousa, who earned a degree in agriculture business management from Cal Poly San Luis Obispo and returned to the company in 1982.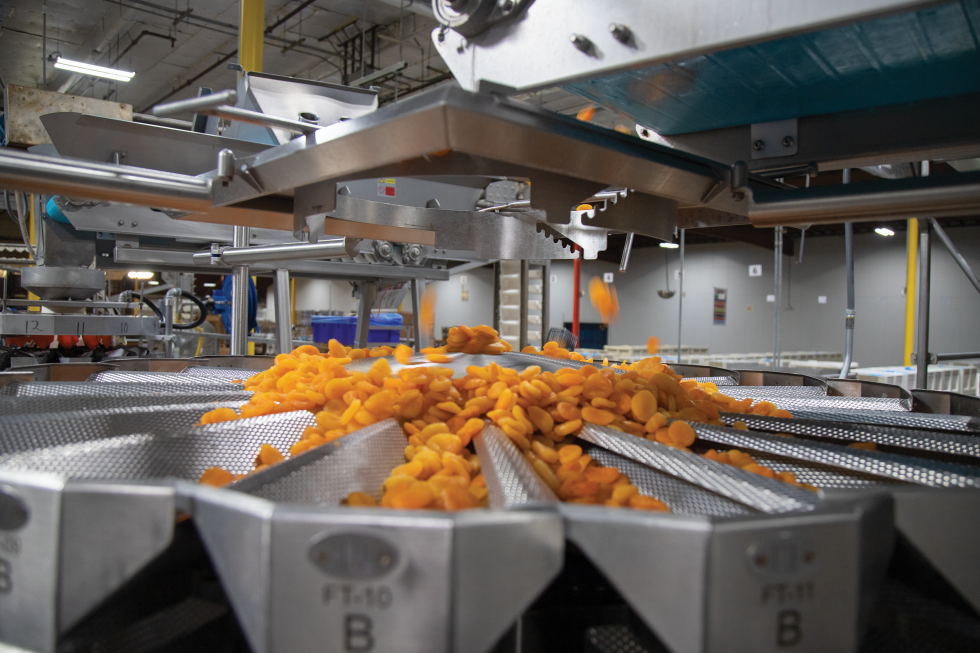 In 2020, as the third generation inched toward retirement, the seven cousins in the fourth generation met to discuss their vision for the company's future. "What do we want to do?" George recalls them asking. "What do we want to leave as a legacy? What do we want to focus on?" They settled on a simple goal: to inspire healthy living.
They determined they wanted to improve their products — both staples and new commodities — by further reducing preservatives, calories and sugar. (When fruit is dried and minimal water content remains, sugar concentration becomes much higher than in a fresh piece of fruit.)
Additionally, Natalie Mariani King — Paul's great-granddaughter — led the development of a company-wide wellness program as a result of the cousins' conversations. She had previously set up a Mariani packaging facility in Thailand for tropical fruit for two years after college. She left the company to raise her children and run a nutrition practice, but stayed on as a board member. Now as marketing manager, she heads up communication strategy.
"We do have a point of differentiation, and that is our family," she says. "We still run it. We care. We want to make an impact. That's a source of trust for our consumers and it's a commitment to quality that we have from the ground to the grocery store shelves. We should let people know that's important to us."
"We do have a point of differentiation, and that is our family."

Natalie Mariani King, marketing manager, Mariani Packing Co.
Despite Mariani's many successes, challenges remain, including a big one in agriculture: extreme and unpredictable weather brought by climate change that makes strategizing and mitigation even harder. "It's very similar to sports," says Sousa. Farmers create game plans but they "have to make halftime adjustments."
"Family business is not easy," he says. "There's a lot of dynamics with it. It's a source of pride. But as you go through the generations and people have kids and get married and do different things, it's a challenge to keep it moving forward. I'm really proud that not only have we gotten to this point, but we're talking about strategies for the next generation and, hopefully, generations after that."
—
Stay up to date on business in the Capital Region: Subscribe to the Comstock's newsletter today.