Chelsea Minor
Corporate director of public affairs, Raley's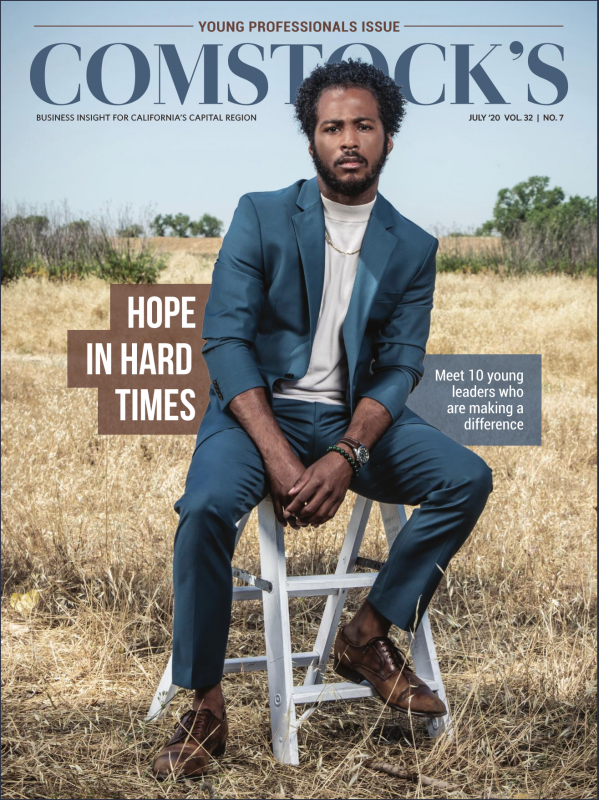 This story is part of our July 2020 issue. To subscribe, click here.
On April 15, Raley's opened a new supermarket just south of William Land Park in Sacramento, replacing its former flagship one block north. Under normal circumstances, the opening would have sparked a celebration: a formal ribbon-cutting ceremony, appearances by local dignitaries and enough free samples to stand in for lunch. But April 2020 — the second month of California's shelter-in-place order — was far from normal.
"We didn't want it to come across like, 'Here's Raley's opening up another store for their own benefit,'" says Chelsea Minor, 34, corporate director of public affairs for the 85-year-old company, which operates 126 locations under the Raley's, Bel Air, Nob Hill Foods, Food Source, Market 5-One-5 and Sak'n Save banners. Instead of hiring musicians and tying up balloons, she led a different kind of outreach effort.
"We made a big push to our community partners … our neighborhood associations, local elected officials, etc., saying, 'We're not opening this store with a party,'" she says. "'We are specifically opening to serve an essential need. … We are an essential business, and we ask that you do not come in unless it's for essential business.'"
Minor, who grew up in the Bay Area and worked in public relations for the California State Assembly and KP Public Affairs in Sacramento before joining Raley's in 2015, has spent the months of the coronavirus pandemic ensuring that customers are informed about new measures and adaptations in the stores, including expanded e-commerce options, sanitation procedures and prepackaged grocery bags for seniors.
"Spend time building your professional network — not just acquaintances but real relationships. Develop those connections where you personally contribute but also have the ability to ask for support in return. But the golden rule of networking: Don't keep score!"
As Raley's de facto spokesperson, Minor wrote formal company statements on coronavirus issues and shared these statements with the media and elected officials. Meanwhile, the Raley's newsroom cranked out news releases, written content and videos, all leading to a COVID-19 response landing page on the Raley's website. Its most popular video — with 24,000 views on YouTube — features updates from President and CEO Keith Knopf. "That message was so important," Minor says. "You're hearing from the individual that's helping guide our organization … around that hope and stability."
Minor hopes that Raley's hope and stability can help guide the region as a whole during the post-pandemic economic recovery. As chair of the West Sacramento Chamber of Commerce, she helped develop a three-month plan to support the local business community. Raley's, which belongs to one of the few sectors that saw increased profits during the pandemic, will be part of the plan, she says.
"The best (thing) about Raley's is our ability to be agile and do what's right for the community. … I'm helping 10 organizations with 10 different solutions because that's what works for them," Minor says. One solution that she is particularly proud of involved supplying 300 paper bags to the Sleep Train Arena Alternate Care Facility to store face masks between uses. "It's just these individual moments where I know that we made a huge difference, because we are open and available, and we want to be part of the solution," she says.
–
Get all the profiles in our Young Professionals issue delivered to your inbox: Subscribe to the Comstock's newsletter today!