It's another busy evening on the patio at Tower Cafe in Sacramento. The former birthplace of Tower Records, where Russ Solomon once sold albums from behind the counter of his father's drugstore, has been a dining destination since 1990 for residents from nearby Land Park and beyond. Servers on this early autumn weeknight flit about with Tower Cafe staples like pomme frites with three dipping sauces.
Until recently, the cafe was one of the only food options west of 16th Street on Broadway, with some of the most well-known establishments east of the intersection, including Willie's Hamburgers, Los Jarritos and Pancake Circus. The west end of Broadway heading toward Sacramento River, while not completely devoid of restaurants, was largely an industrial hub.
Andrea Lepore, cofounder of Hot Italian and Solomon's Delicatessen in Sacramento, serves as a consultant on a dining project at The Mill at Broadway, an infill community being phased in off 5th Street. She says that with an influx of new residences and a promising food scene evolving along the western stretch, this historic corridor is beginning to change, and that each type of development feeds off the other: "You can't have businesses without people," Lepore says.
Kevin Smith, one of the developers of The Mill at Broadway, remembers when dining options on the west end of the boulevard were almost non-existent: "In 2008, '09 and '10 when we were doing our original entitlements and working on the project, the west end of Broadway was Jamie's, which was a wonderful place, but that was sort of it," Smith says. "But we always saw the potential."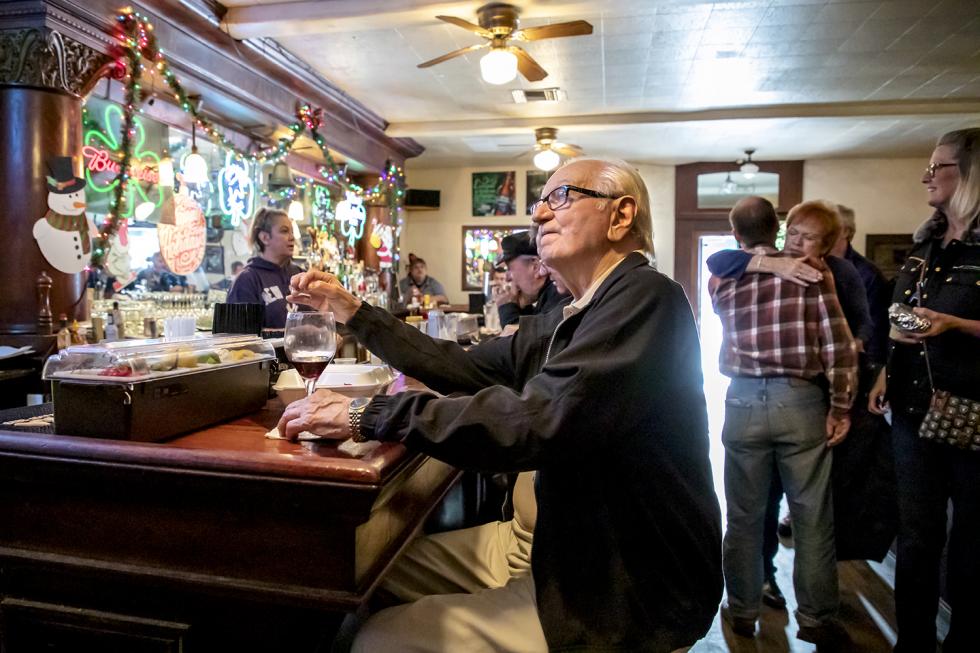 Smith says he and his partners liked how close the land for The Mill is to downtown, seeing the area as "kind of a diamond in the rough."
Jamie's Bar & Grille, a renowned Sacramento restaurant that was featured roughly a decade ago on the Food Network's "Diners, Drive-Ins and Dives," represents the kind of eatery traditionally common to Broadway: somewhat gritty — at least its outside appearance with a drab, wood-shingle exterior — but fiercely defended by supporters. "It's a small, little place but it's always packed," says Brenda Crain, who relocated with her husband just over a year ago from Elk Grove to The Mill.
The ambience of Jamie's fits, perhaps, with the general industrial decor in the immediate surrounding stretches of West Broadway. "I think that you had a lot of viable industrial uses in that area and maybe not as much development pressure for them to be anything other than what they are," says Stacia Cosgrove, a planner for the city.
Two new West Broadway restaurants, however, have opened in recent years with sleeker decor. First, longtime Broadway bar Joe Marty's, which had shuttered after a 2005 fire, reopened in late 2015 as a bar and grill that now operates as Sampino's Kitchen at Joe Marty's.
"Nobody sits on the patio at Selland's and remembers how gross that parking lot used to be and how forgettable the building used to be. They sit there thinking, 'Wow, what a great experience.'" Steve Hansen, Sacramento City Councilman
Then in 2017, East Sacramento-based Selland's Market Café and Bike Dog Brewing Company opened locations in a building at 9th Street and Broadway, across from the Historic City Cemetery and just down from the Alder Grove public-housing complex.
Sacramento City Councilman Steve Hansen, whose district includes the West Broadway area, says the building for Selland's and Bike Dog served as a Safeway in the 1950s. Selland's co-founder Josh Nelson says the building more recently housed a Women, Infants & Children program as well as My Sister's House. Nelson says he and others who worked on the building sought to evoke a midcentury modern look, removing interior walls and moving the storefront back to the building's original line. "Light is everything," Nelson says.
Anyone who visits the Broadway Selland's would hardly know it as a new restaurant, with crowds that pack into the spacious hall for offerings like the $25 dinner deal for two that includes a bottle of wine. "Nobody sits on the patio at Selland's and remembers how gross that parking lot used to be and how forgettable the building used to be," Hansen says. "They sit there thinking, 'Wow, what a great experience.'"
Meanwhile, plans are underway to build a food market hall in the middle of The Mill. Lepore says the 14,000-square-foot space will feature 8-10 tenants. Craig Sherman, who's lived with his wife, Amy, at The Mill for 18 months, says he's excited about the market hall making a difference for livability, but worries if residents in the immediate area can support it on their own. Amy wonders when exactly it will open, saying, "I don't see any work going on there." (Lepore says the market hall will open in a couple of years.)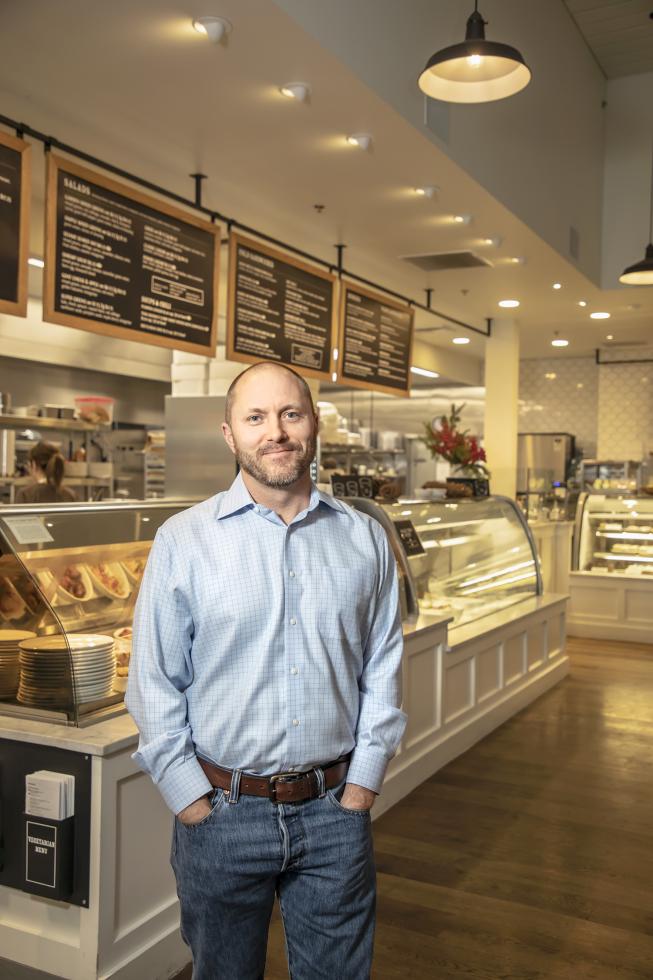 Smith says that just over 300 of The Mill's units have been built, with three more phases of construction and roughly 700 additional units planned. The Sacramento Housing and Redevelopment Agency would also like to rework the adjacent Marina Vista and Alder Grove public-housing complexes, adding market-rate housing.
The City of Sacramento is crafting a West Broadway Specific Plan, which should be completed by summer, and has worked extensively in recent years to make Broadway more pedestrian-friendly as part of its Complete Streets effort. Hansen says the city has funding to make Broadway one lane in each direction with a center turn lane from the river to 19th Street. Construction should start within the next year. That is welcome news to David Gull, owner of New Helvetia Brewing Company, which opened in 2013 at 18th and Broadway. "Broadway was very much built as an auto corridor," Gull says.
In the past, Gull's portion of Broadway had the more robust selection of restaurants, with two Thai restaurants and an Ethiopian establishment in the immediate vicinity. Hansen concedes that the boulevard in general hasn't been a destination but says that with the Complete Streets project, "I think Broadway will become an end, in and of itself, and begin to really fill in."
Lepore sees potential, too. "For years, everything was so focused on Midtown," she says. "We're finally developing neighborhoods and districts."
R Street is a good model for West Broadway's revitalization, Hansen says. Just as on R Street, where new housing like Warehouse Artist Lofts encouraged businesses to transform an old industrial corridor, a bustling amount of residential development along the western end of Broadway might bring in more businesses.
"I'd say we're seeing the early stages of it like we saw with R Street and then it'll hit a tipping point, where all of a sudden, a lot of things will happen at once," Hansen says. "So I would say the next 3-5 years, it is going to be a huge growth opportunity for Broadway."