Sacramento is one of the most culturally diverse cities in the country, and the metropolitan area's dining scene is just as varied, due to local chefs and restaurateurs who recognize the connective power of the table.
Some of the Sacramento area's most exciting new eateries center on the food memories of the people behind them: the street snacks of a chef's hometown, the passed-down recipes of an owner's family, the local specialties of a place left long ago.
As the region's restaurant scene grows into a world-class destination worthy of the slogan "America's Farm-to-Fork Capital," restaurateurs are finding fresh methods to stand out from the crowd. Here are three new restaurants whose owners have found creative ways to attract a broad clientele to their regional cuisines, from accessible fast-casual formats to trendy decor.
Straight from the Streets of Mexico City
Occupying a pink-and-black corner of Milagro Centre, a food-focused market hall in Carmichael, Chilangolandia is an ofrenda — offering table — to the cuisine of Mexico City, hometown of chef and manager Dora Robles. "Chilangolandia," or "land of the chilangos," is a nickname for the Mexican capital, chilango being a slang term for a resident of the city. "Someone that comes from Mexico City to the states like [Robles] calls herself a proud chilanga," says owner Ernesto Delgado.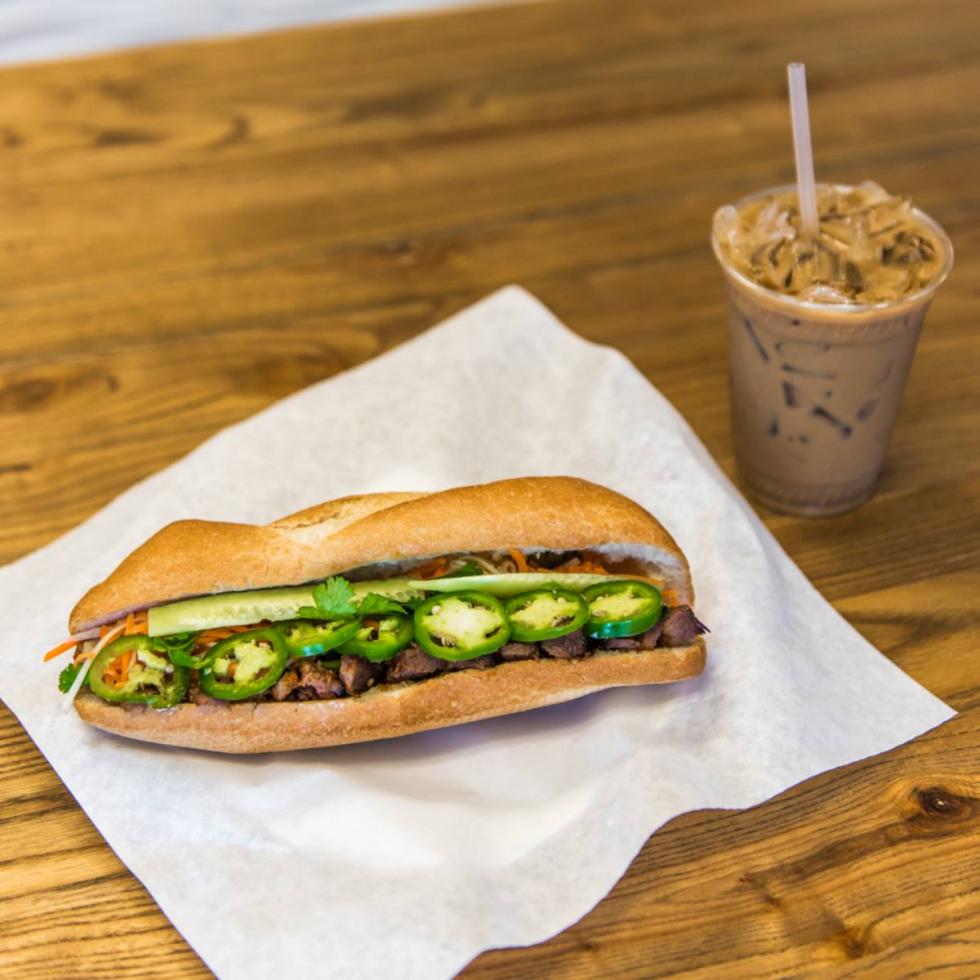 Chilangolandia's name and menu demonstrate the difficulty of direct translation. Huaraches means "sandals," but at Chilangolandia they are ovoid patties of corn masa, like thick hand-shaped tortillas, stuffed with beans and topped with salsa verde. Pambazo once meant "low-class bread," but here it is a decadent sandwich: white bread dipped in guajillo sauce, deep-fried and stuffed with chorizo, potatoes and queso fresco.
Even the quesadilla, a dish so familiar to Americans that it appears on children's menus almost as often as chicken tenders, is different here — the cheese can mingle with chicharrón prensado, pressed pork rinds in a tangy red sauce. "You'll find this quesadilla everywhere in the streets of Mexico City," Delgado says.
Platings can veer into the fanciful: an elote appetizer arrives skewered on its own freestanding spit like a vegetarian pig roast in miniature, and arroz con leche — rice pudding — comes in an ice cream cone. "It's a little bit chaotic, a little bit fun," Delgado says, "just like Mexico City."
Cambodian Flavors, Sandwich Style
When Taste of Angkor opened in south Sacramento in 2015, it was the city's first Cambodian restaurant. Taste of Angkor rounds out a largely familiar menu — think cheese wontons, chicken wings and stir-fries — with dishes the menu calls authentic Cambodian: specialities like plea sach koh, a piquant raw-beef salad cured ceviche-style in lime juice, and prahok ktiss, a paste of ground chicken, vegetables and spices that gets scooped up with cucumber slices like bean dip.
Of course, all of the recipes on the menu belong authentically to the family behind it, says co-owner Mora Som, who runs the restaurant with her husband, brother and two sisters, all of whom were raised in Cambodian-American households in California. "We put the flavors we grew up with in everything we make," Som says.
In January 2018, the Som family opened their second restaurant: S.E.A. Hut in Elk Grove. Like Taste of Angkor, S.E.A. Hut introduces diners to Cambodian cuisine by wrapping it in a broadly accessible package. In both format and decor, the new restaurant is fashionably fast casual, a la Chipotle: bare wood tables; Eames-style bucket chairs; and a trimmed-down menu that lets you top sandwiches, rice or noodles with your choice of protein.
S.E.A. stands for Southeast Asian, which includes Cambodia as well as Vietnam, the country that most uninitiated diners will think of when first faced with the num pang that anchors the restaurant's menu, where they are called "S.E.A. Sandwiches." Like Vietnamese banh mi, Cambodian num pang sandwiches are built on baguettes — a vestige of the colonial era during which both Vietnam and Cambodia were part of French Indochina. The grilled meats in S.E.A. Hut's sandwiches have a distinct flavor that comes from marinating in kroeung, a quintessentially Cambodian blend of lemongrass and other ingredients. "It takes a lot of time to make, but that's what makes it our own," Som says.
Thai Favorites from Two Hometowns
Thai food is hardly unfamiliar in Sacramento; in the central city alone, at least a dozen restaurants sling pad thai, pad see ew and other orchid-garnished standbys. One of the newest of these is Thai Farm House BBQ & Bistro on Broadway, which stands out for its Instagrammable aesthetic — mason jar mugs, strings of fairy lights, even a fiddle-leaf fig tree — and for its efforts to introduce Sacramento diners to a side of Thai cooking they may not have experienced.
Ice Promkesa, the chef and co-owner, grew up in Chiang Mai in northern Thailand, where her family owns a restaurant. She used that familial expertise to build a decadelong resume at Sacramento-area restaurants — including the erstwhile Tuk Tuk Restaurant in Natomas — before opening Thai Farm House with her husband Brad, a Sacramento native, in late 2017.
Diners looking for pad thai standbys will find them at Thai Farm House. If they look a bit closer, they'll also find dishes popular in Promkesa's hometown, like kao soi, crisp egg noodles melting into a yellow curry-like sauce (that, crucially, is not yellow curry), and kanha moogrob, a Chinese-influenced pork belly stir-fry that meets the northern Thai taste for all things crisp and porcine. Other dishes reveal the owners' love of vegetable-forward California cuisine, like a rich avocado curry and a Thai Cobb salad that adds tofu and peanut dressing to the L.A.-born classic.
"We try to make people feel comfortable and at home, wherever they're from," says Brad Promkesa. "That's all there is to it."