The UC Davis campus is always full of fresh ideas, but innovation was at an especially high pitch last Thursday during the 22nd annual Big Bang! Business Competition awards ceremony. Held in person for the first time since 2019, the ceremony presented over $100,000 in prize money and in-kind awards to early-stage startups in the food and agriculture, health, energy/sustainability, and social enterprise sectors. Some of the inventions on display included a medical device that detects fetuses' oxygen levels, a machine-learning tool that analyzes livestock health, and a boba milk tea that's healthy, vegan and all-natural.
The UC Davis Big Bang! Business Competition, organized by the Mike and Renee Child Institute for Innovation and Entrepreneurship, has been helping entrepreneurs start or grow business ventures for more than two decades. Contestants do not need to be UC Davis students, but at least one founder on each team must be associated with a higher education institution in California. The Child Institute also holds a concurrent Little Bang! competition for students in high school, college or graduate school to present early-stage business concepts through posters and pitches. The mix of current students and successful entrepreneurs at the event created a celebratory, collegiate mood at the UC Davis Alumni Center.
Meet some of the innovators who are working to build our future world.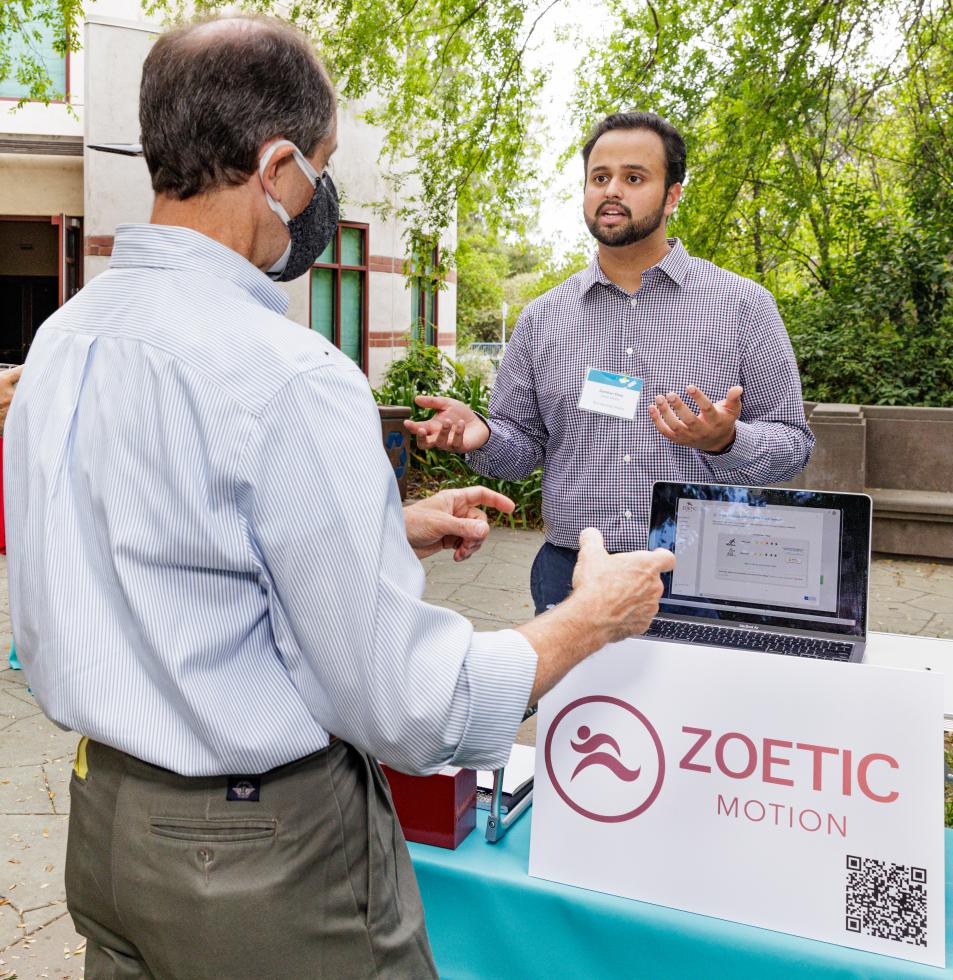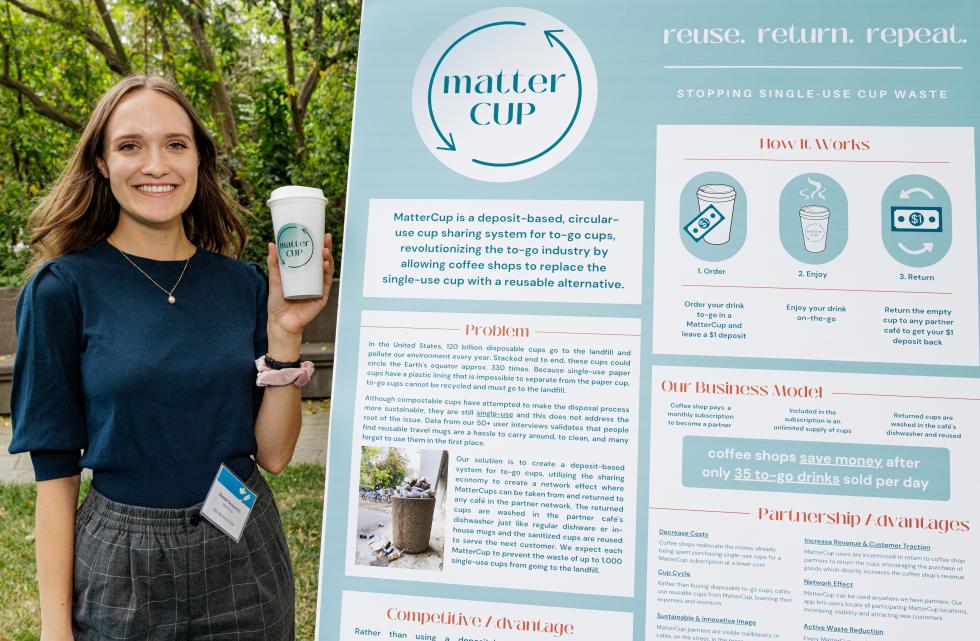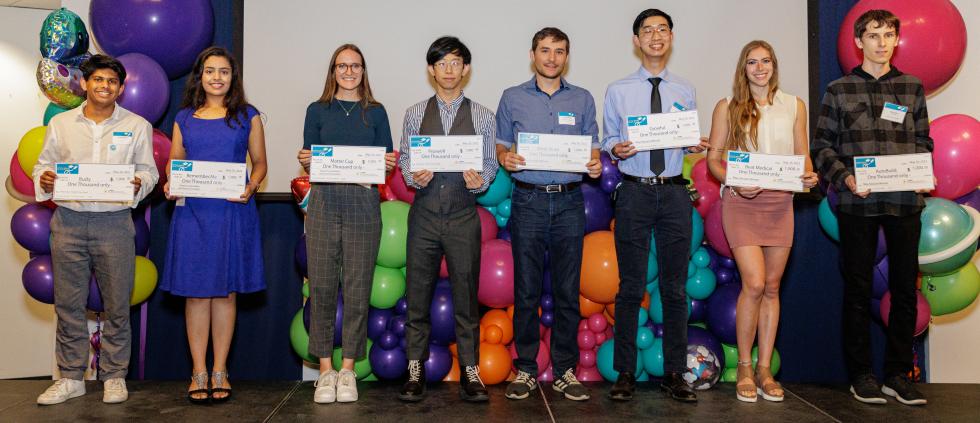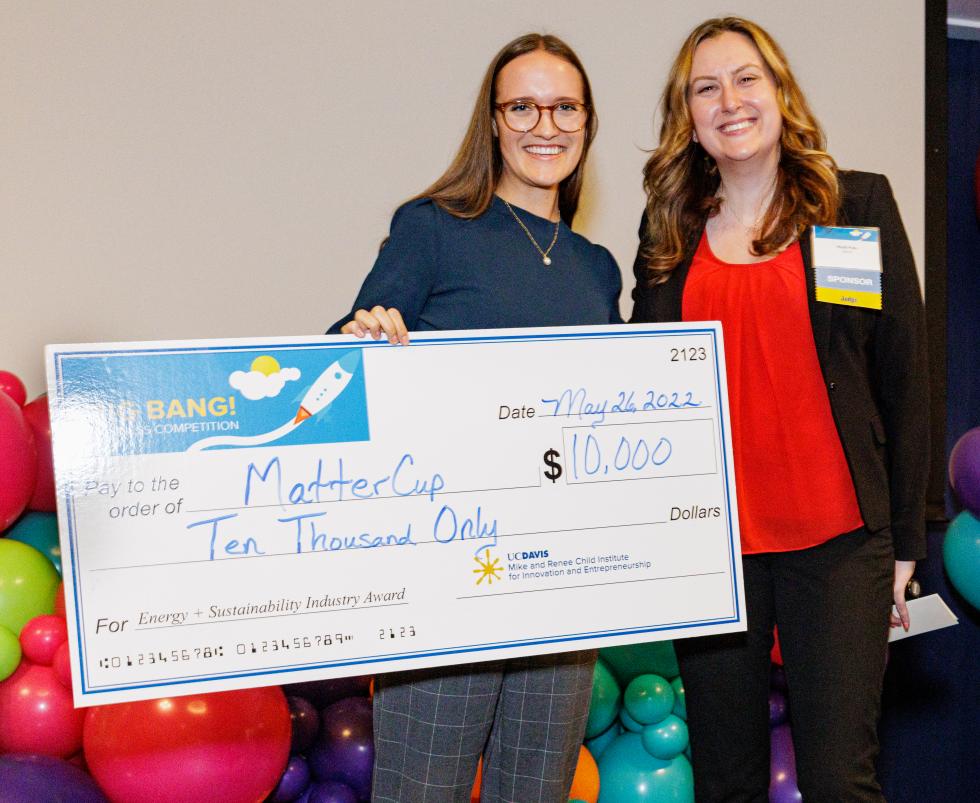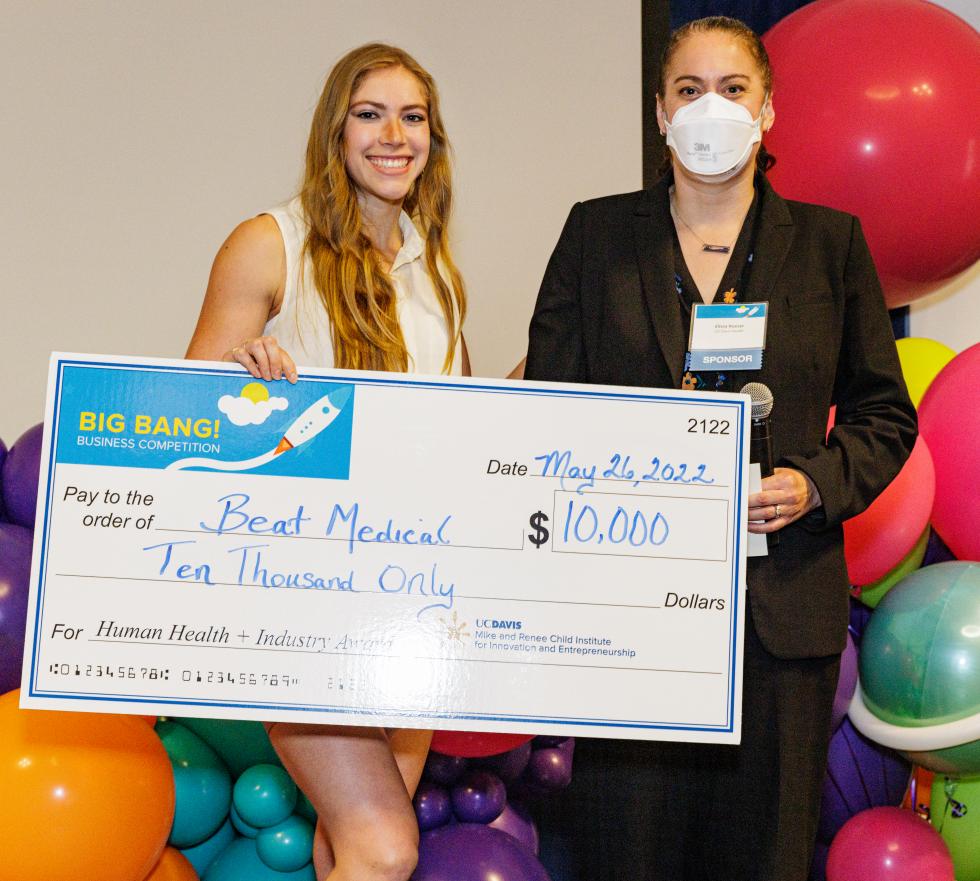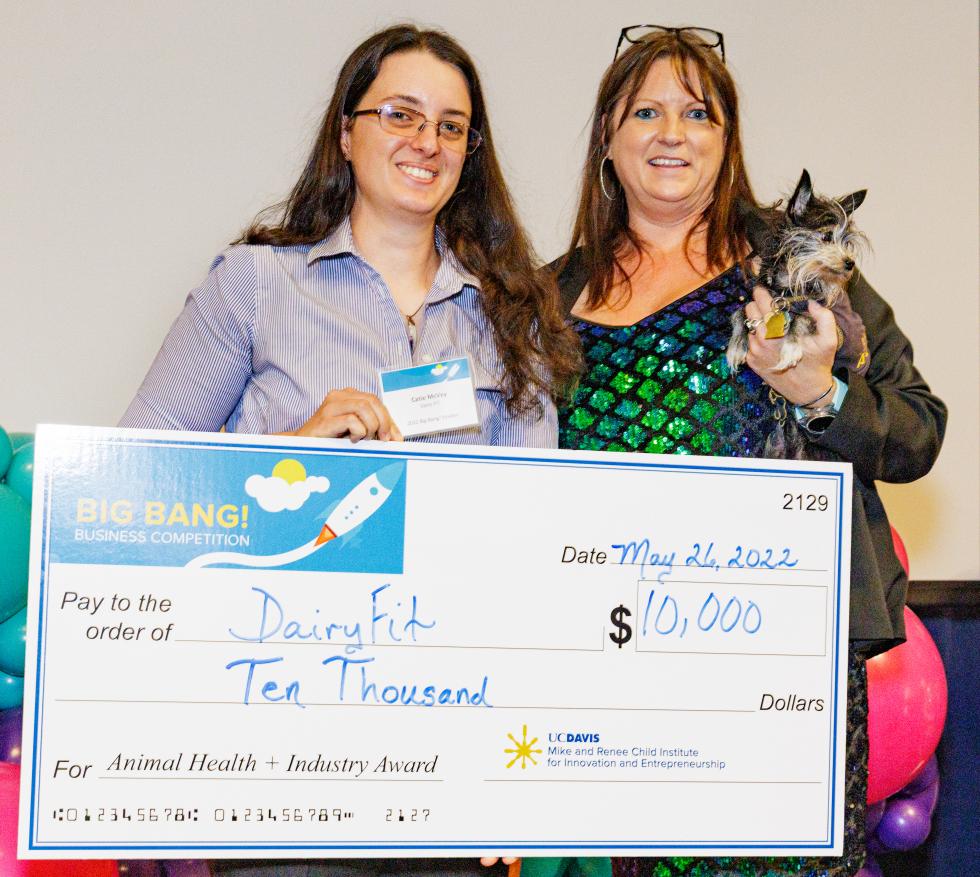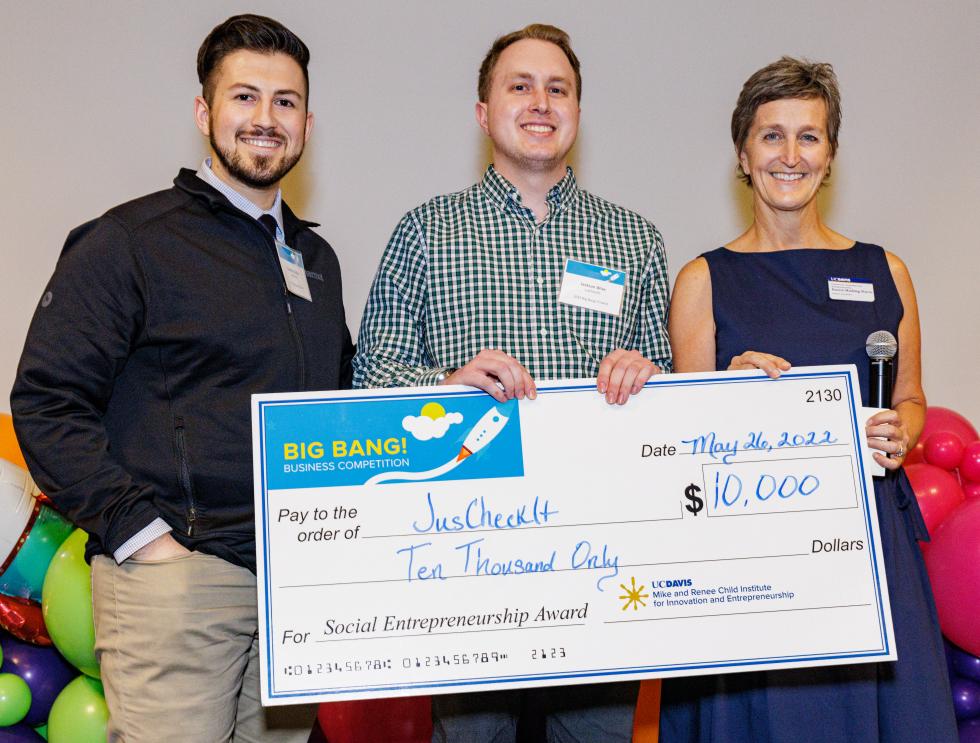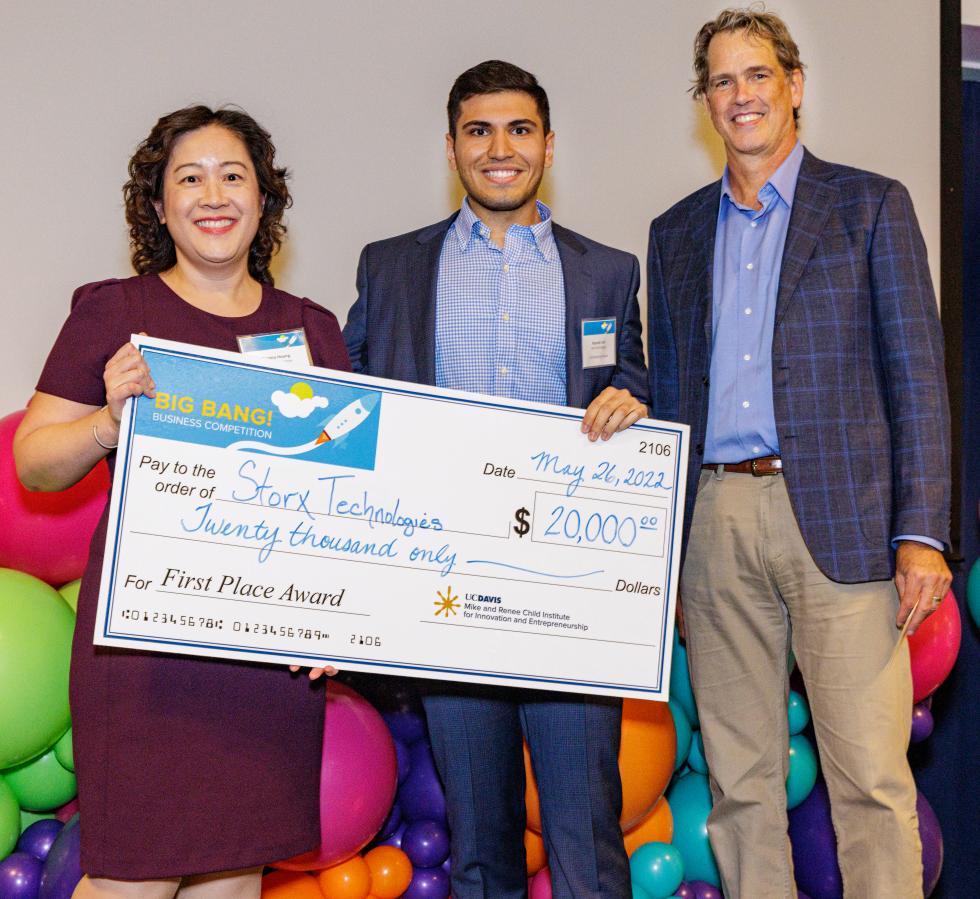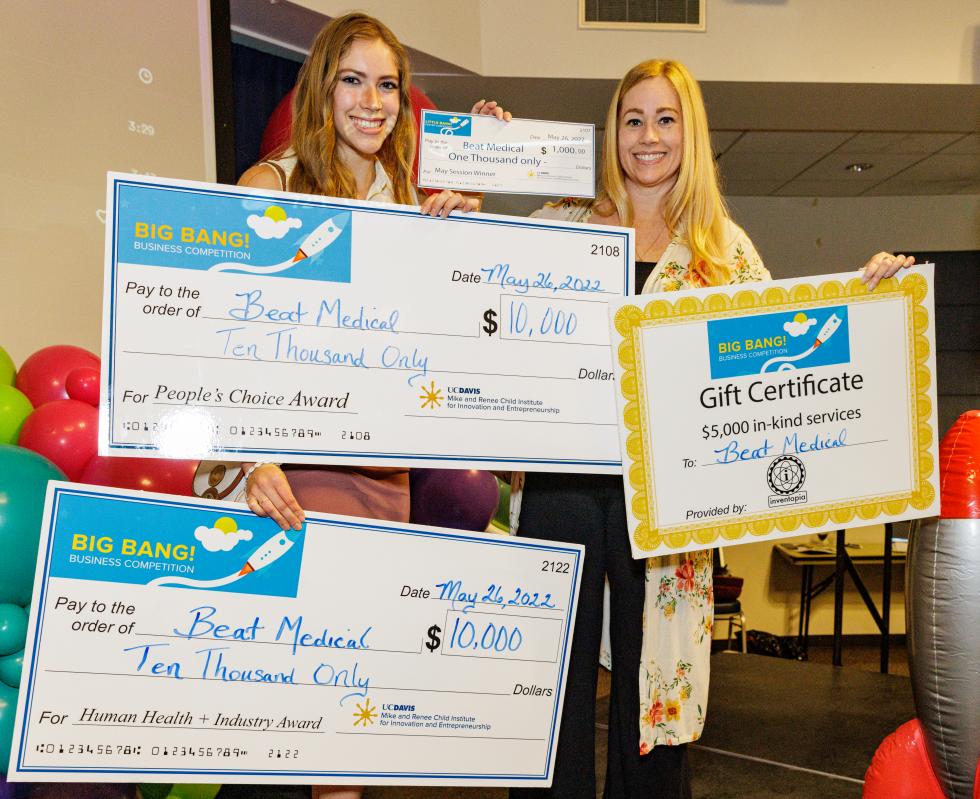 –
Stay up to date on business in the Capital Region: Subscribe to the Comstock's newsletter today.