Little Dreams in Glass and Metal

What:

Enameling in America, 1920 to the present. Showcases 122 pieces of modern and contemporary enamels by 90 leading artists from the last century and includes pieces by Fred Uhl Ball.

When:

Through Sept. 11

Where:

Crocker Art Museum, 216 O St, Sacramento

Cost:

$10 adults; $8 seniors, college students and military; $5 youth 7-17; free children 6 and under
At the young age of 11, Fred Uhl Ball had his artwork exhibited as a one-person show at the Sacramento Central Library in downtown, and by 13 years old he offered demonstrations as part of the Art in Action exhibit at the California State Fair where his artistic talents flourished for all to see.
But this was just the beginning for the young artist: Ball continued to inspire others with his experimental spirit and innovative work in enameling (the art of fusing glass to metal through a high-temperature firing process); a medium his mother introduced him to and one he pursued, and mastered, throughout his lifetime.
Born in Oakland in 1945 to an enamellist mother and ceramicist father, art surrounded Ball his entire childhood. As an adult, he traveled the world to investigate other cultures' artwork, and he received his bachelor's and master's degrees in art from Sacramento State. Ball settled in Sacramento for the remainder of his life, creating some of his most recognized and adored masterpieces. He died in 1985, but his influence lives on through more than a dozen pieces publicly displayed throughout the city, and others housed at local businesses and the Crocker Art Museum.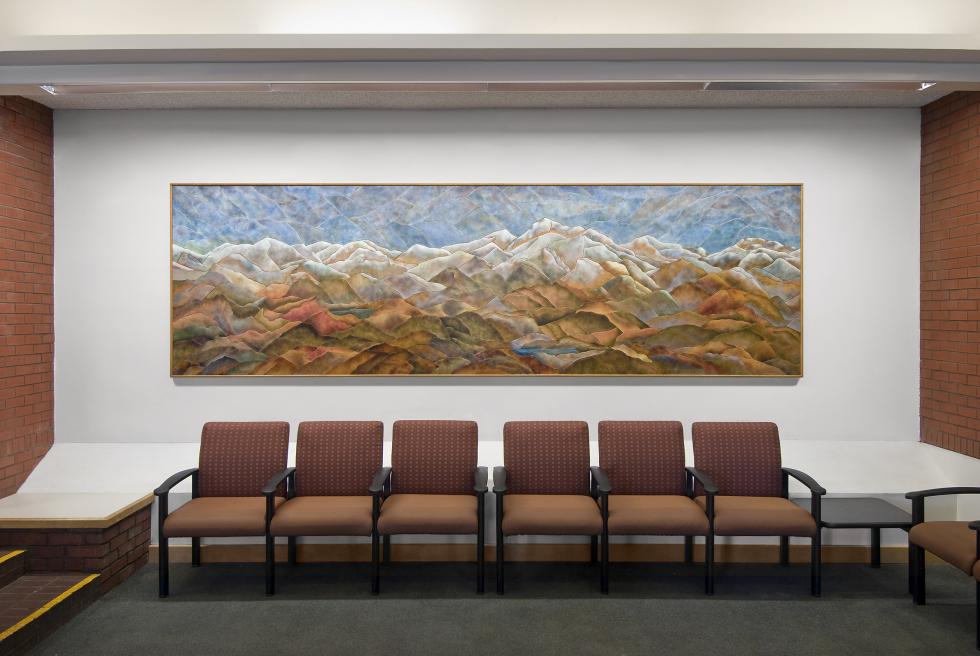 Ball was a pioneer of the medium, testing firing methods and using different heats and fluxes, pushing the boundaries to uncover what kind of art could be created with such techniques. In 1972, he published the book Experimental Techniques in Enameling, which continues to be referenced and praised by artists.
"[Ball's] greatest accomplishment was the book and the fact that he affected so many people's perception and opened up so many other artists up to other ideas, especially through enamels," says Pat Mooney, a close friend and assistant to Ball, and a fellow artist.
Ball's creative experimentation soared to new heights as he became enthralled with creating much larger enamel artworks, rather than the typical smaller scale enamel work people were accustomed to, such as jewelry.
As an already well-established artist in the late '70s, Ball started working as a Comprehensive Employment and Training Act artist with the Sacramento Metropolitan Arts Commission to create enamel artwork in Sacramento. He worked on a number of large-scale projects commissioned by SMAC, including the famous "The Way Home," a mural made up of 1,488 individual one-foot-square enamel plates covering the four-story façade of a city parking structure located on 3rd and L streets.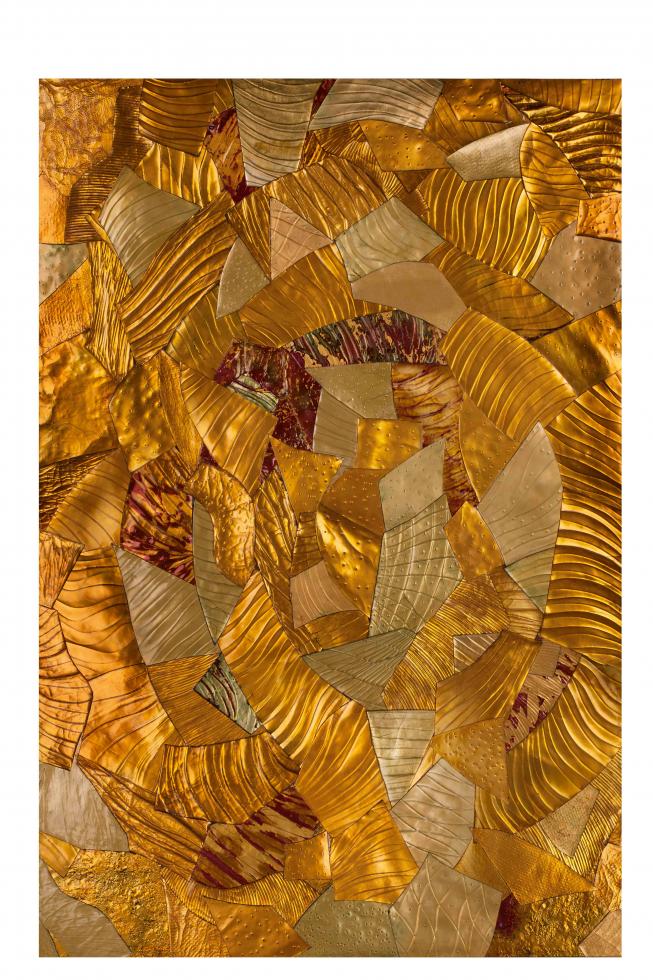 Ball intended "The Way Home" to be a poetic interpretation of aerial views of the Sacramento River Delta, the winding river tributaries, crop pattern and the cityscape — a unique tribute to the Sacramento region. The mural is still considered the largest hand-fired enamel piece in the world, according to Susan Willoughby, a friend to Ball, and retired art consultant.
Other publicly displayed artworks can be admired at the Sacramento Community Center Theater, Sacramento City Hall, UC Davis Medical Center, Sutter General Hospital and local businesses. Ball's artwork can also be found in hundreds of private collections across the country and the world, along with exhibits in museums, including the Renwick Gallery of the Smithsonian American Art Museum, Oakland Museum of California and the Crocker Art Museum.
A fateful twist occurred in 1985 when Ball, at just 40 years old, was robbed and beaten outside of his midtown Sacramento studio. He passed away a few months later due to injuries sustained in the attack. The case remains unsolved.
According to Willoughby and Mooney, Ball lived his life as a generous and kind man who was supportive of his colleagues, helping to advance others' artistic careers and to inspire them to experiment with materials. To this day, Ball's impressive and experimental work in enameling continues to make an impact on the art world and on the Sacramento community.
"Ball learned how to have the guts to break the rules to actually experiment with things that haven't been done before and come out with pretty amazing results," Willoughby says. "In Sacramento, what he was for artists in this community was an inspiration."