The first time Margarita Armijo applied for a job, the 16-year-old took one look at the application requirements and said to herself, "What's a resume?"
But landing her current summer internship went much smoother, thanks to the PG&E Summer Jobs Program, now in its fourth year at the Boys & Girls Clubs of Greater Sacramento.
"If you're given that hand of help, you should take it," says Armijo, a junior at Hiram Johnson High School in Sacramento. She is one of two interns assigned to work at a children's summer camp held at Sacramento Food Bank & Family Services.
For Armijo, the oldest of 12 children, "It's just in my nature to help out with kids."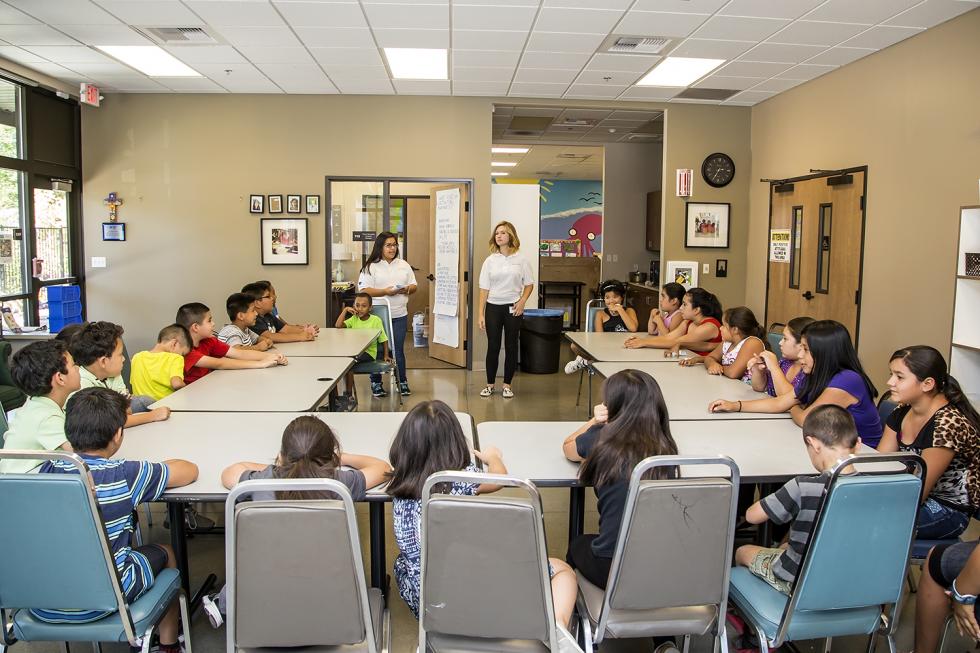 The PG&E Summer Jobs Program for teens is divided into two six-week terms. Beginning in April, about 250 students attend Career Launch classes. Starting in June, 55 teens are selected for summer jobs at 28 Sacramento businesses and nonprofits. They are paid for 25 hours a week — 20 on the job, and five hours for professional development classes. Graduation is planned for Aug. 5.
"The skills they learn in Career Launch they're not necessarily learning in any other area of their life," says Kimberly Key, CEO of Boys & Girls Clubs of Greater Sacramento. "They're learning those soft skills — talking with adults, shaking hands, making eye contact. This is really opening their eyes to all the opportunities that await them, and there's no other program like this in Sacramento."
The students cite resume-writing, networking and interviewing as the most valuable skills they learned in Career Launch. Armijo and her fellow intern Camryn Agnello, 15, also heeded lessons learned in money-management classes as they opened their first checking and savings accounts.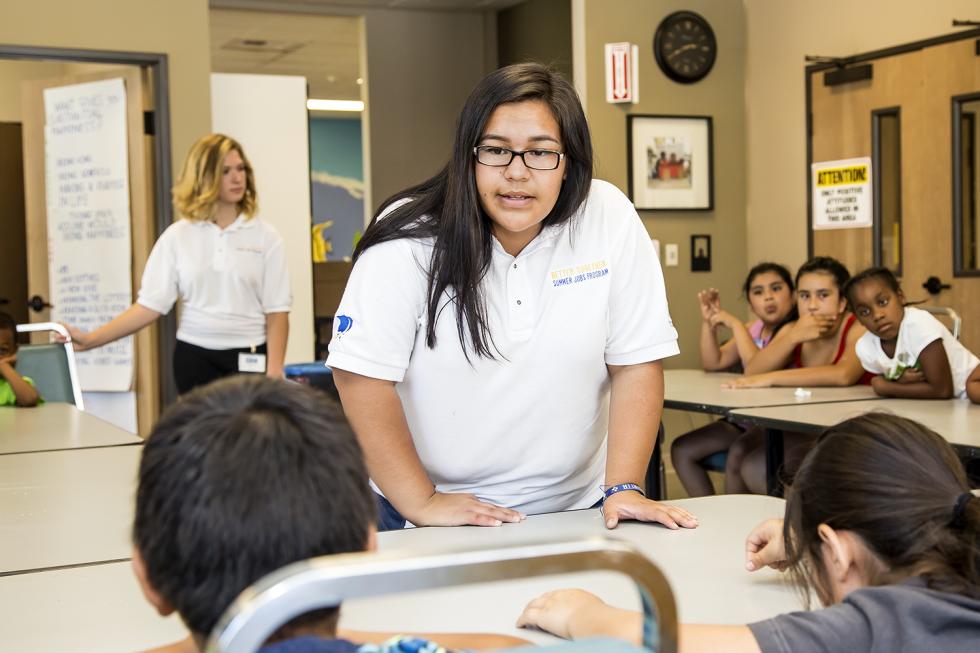 "It helped me understand how to get a job and how to be an adult," says Agnello, who will be a junior in the fall at Natomas Charter School's Performing and Fine Arts Academy. "I learned that if you want a summer job, you have to have a lot of determination. You're up against a lot of people."
Interest in the program has grown every year, says Summer Jobs Program Coordinator Gia Martucci, who teaches Career Launch classes and works hard to match teens with jobs that suit their interests and personalities. The more outgoing teens may be assigned to work at Old Navy, which has about a dozen interns this year and has previously offered year-round employment to outstanding teens. Other businesses hosting interns this year include Access Sacramento, Banana Republic, Lionakis, Shriners Hospital for Children and Staples.
PG&E piloted the Summer Jobs Program in Fresno in 2012, then expanded it to Sacramento and Bakersfield in 2013. Since the program's inception, PG&E has invested nearly $4 million to help 900 high school students find summer jobs, according to PG&E Spokeswoman Hailey Wilson. This year's investment in Sacramento alone will be about $210,000.
"This program is all about confidence-building and showing the kids they matter," Wilson says. "These kids are so eager to be successful. They're very ambitious and bright, and to put the skills in their hands to help them fulfill their dreams — that's what this program is about."