Jet Renslo is one of the lucky ones. The UC Davis managerial economics graduate locked in a commercial banking position with River City Bank in January. Renslo's finance-related internships and completion of River City's competitive Banking Academy last fall led to the full-time role. He is set to start his new job in July. His onboarding meeting in early June was held over the phone and he turned in his paperwork digitally. "I feel fortunate to have something secure," he says. "A lot of people I know haven't found anything yet."
As college seniors finished their final months of school online, the impact of the coronavirus pandemic is complicating their job prospects. The U.S. unemployment rate soared to 14.7 percent in April, the highest number in several decades. In the same month, the jobless rate for college graduates ages 20-24 climbed to 17.2 percent, according to the Bureau of Labor Statistics. (The numbers dropped slightly in May.) Add this to the challenges many have already faced — moving back home, virtual graduation ceremonies, and celebrating far from friends and classmates — and the outlook can be daunting.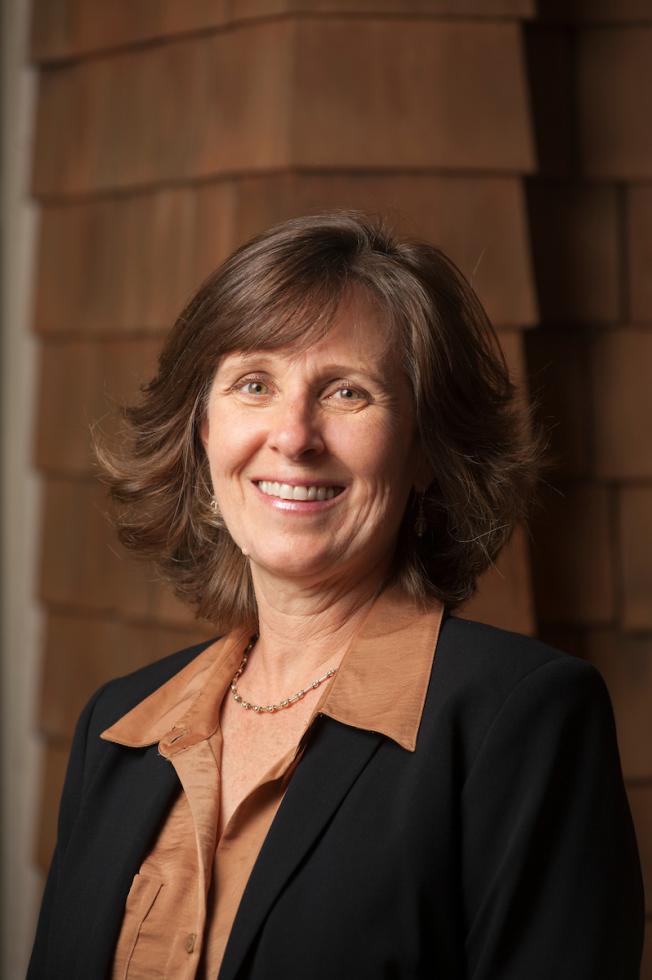 Marcie Kirk Holland, executive director of the UC Davis Internship and Career Center, has been fielding calls and emails from discouraged students who are not graduating into the kind of economy that just months ago seemed unstoppable. "Until February, this class of 2020 thought they were entering a job market with 4 percent unemployment. It was almost like fishing in a bucket," she says. "Now, it's the antithesis of that."
Kirk Holland says even students who had secured jobs early are finding that some companies are delaying their start or offering goodwill bonuses to get students through the interruption. Those that can't guarantee a start time are giving students their blessing if they find something else.
UC Davis grad Andrea Tinajero is still looking for a job. In the fall, she updated her resume and cover letter, and in February attended the university's winter career fair. She made plans to return to the spring fair, when many companies hire new grads. Then everything shut down. "My paid internship ended, I had to leave my apartment, and I had to resettle into my family home," Tinajero says, of the Monterey County residence she shares with her three sisters and parents.
Tinajero, a first-generation college student, went from being excited about graduating into a robust economy to feeling a sense of numbness. "It's taking a long time to process all of this," she says. "The work postings here in my area are difficult. I haven't found that many geared toward entry-level, and the job pool has now expanded to all the people that were let go, as well as the incoming graduates like me."
Laura Krumdieck postponed her employment search until after graduation. Between her senior classes and working full time, the Sacramento State grad wasn't prepared to job hunt sooner. "I should have started looking earlier, that's for sure," she says. "But I had anticipated being able to hopefully find an internship or job soon after I graduated."
For now, Krumdieck is living at home in Roseville and working as a part-time nanny while figuring out what she wants to do with her business administration degree. "Looking for a job is a lot trickier now, but Sac State's business department is very well known in the community and they have great connections, so I'm hoping to find something through that," she says. "And I'm pretty open about what I want to do."
UC Career Fairs Go Virtual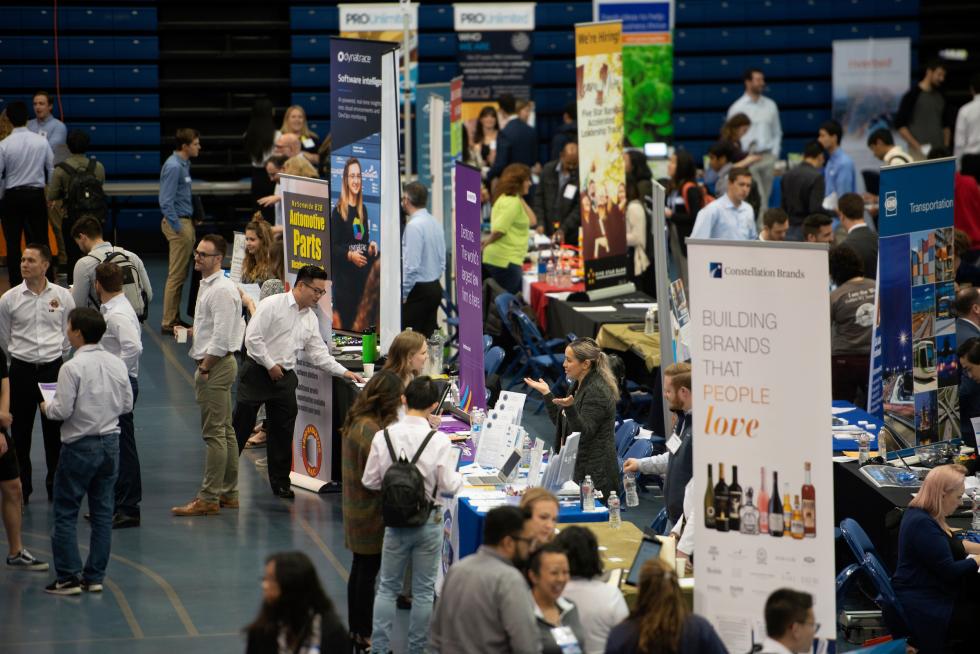 On top of the contracting job market, many colleges canceled their career fairs in the spring, when student and employer connections are often at their highest. The 10 University of California career center directors pooled their resources and created a UC systemwide virtual career fair.
"When we moved to remote operations, we realized we weren't going to be having career fairs on each of our campuses, and it looked like fewer companies would be hiring," says Kirk Holland. "Rather than all of us trying to do something virtually, we decided to hold a systemwide virtual fair." Each of the directors invited their top employers and were able to secure 200 companies for the May 26-27 fair. About 1,100 UC Davis students participated. "The overall numbers were a little lower than what we would see with in-person participation (typically about 1,400), but we were pleased with the response," she says.
During the virtual fair, career center employees logged onto Zoom with students and traveled with them as they chatted with employers. One employer, Hygieia Biological Laboratories in Woodland, drew nearly 300 students to its chat room. "I love participating in the career fairs and talking to students about jobs and work," says founder and biologist Jim Wallis. "There is so much enthusiasm, but right now, they are also kind of worried."
Based on the company's demand and plans to expand into the human vaccine market, Hygieia anticipates hiring 5-6 graduates for jobs in production, research and administration. The 60-employee business researches, develops and manufactures vaccines, primarily for veterinary applications, and is jumping into the human market to begin working on a coronavirus vaccine.
Abigail Stevens, a biological sciences graduate from UC Davis, was Wallis' first class of 2020 hire. Her primary responsibilities as a production lab technician include making various solutions for vaccines and keeping equipment sterile. Stevens wears a mask to work and is required to practice social distancing to help prevent the spread of the virus. So far, Stevens loves the work. "It's a great company to work for," she says. "They've made me feel welcome and safe and properly trained."
Keeping Options Open
Kirk Holland encourages students to be open in their job search and not get locked into one thing. "There are ways for students to manage their own career," she says, "and this is the time to do it." She advises students to expand their network and apply to industries that are still hiring, like biotech, logistics, artificial intelligence, software, computer security and analytics. She also recommends developing a skill that may be deficient.
UC Davis has negotiated with Coursera for free, self-paced, online instruction and is also working with AT&T to promote its Summer Learning Academy, a free, online externship designed to provide professional development coursework for more than 100,000 students. "When we started hearing about college students losing their internships with other companies because of the pandemic, we knew we had to do something," says Dahna Hull, senior vice president of human resources for AT&T. "We wanted to be there for these students."
The career center also is helping with applications and connecting with UC Davis alumni and employers during LinkedIn lunches. "We tell students that they can still be developing their skills right now so that when the clouds lift, they will be ready and poised to launch," Kirk Holland says.
Tinajero is encouraged after attending the UC Davis virtual career fair and interviewing with two potential employers: the U.S. Department of Agriculture and a local seed company. She seeks a position in farm management, plant nutrition or community development, and credits her Internship and Career Center adviser Leslie Peek with keeping her motivated. "She has been really supportive in helping me through this entire process," she says.