Five state government leaders recently took a lunch break from their jobs making California laws to make California rolls. Armed with nori sheets, avocado, imitation crab and California-grown rice, the participants in the Capitol Roller Competition on March 16 strove to make the most beautiful maki and to draw attention to the opportunities and challenges facing the state's rice industry.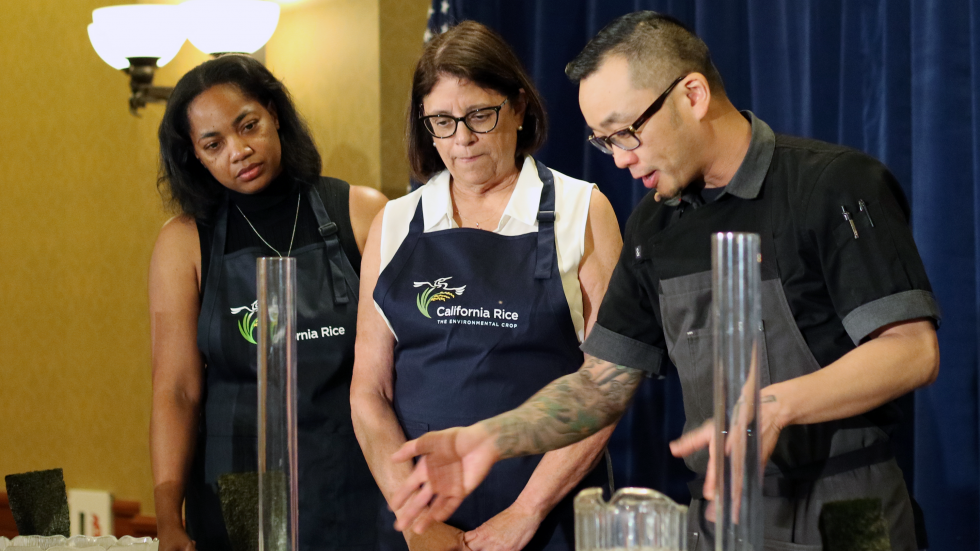 Part of the California Rice Commission's annual Circle of Life Reception, a summit for rice industry stakeholders at the Sheraton Grand in downtown Sacramento, the Capitol Roller Competition began in 2007 but has been on hiatus since 2019 due to the pandemic. Vying for the prize this year were California State Assembly members Dr. Akilah Weber, Cecilia Aguiar-Curry, Megan Dahle and James Gallagher, state Sen. Brian Jones, and Kristopher A. Tjernell, deputy director of the integrated watershed management program at the California Department of Water Resources.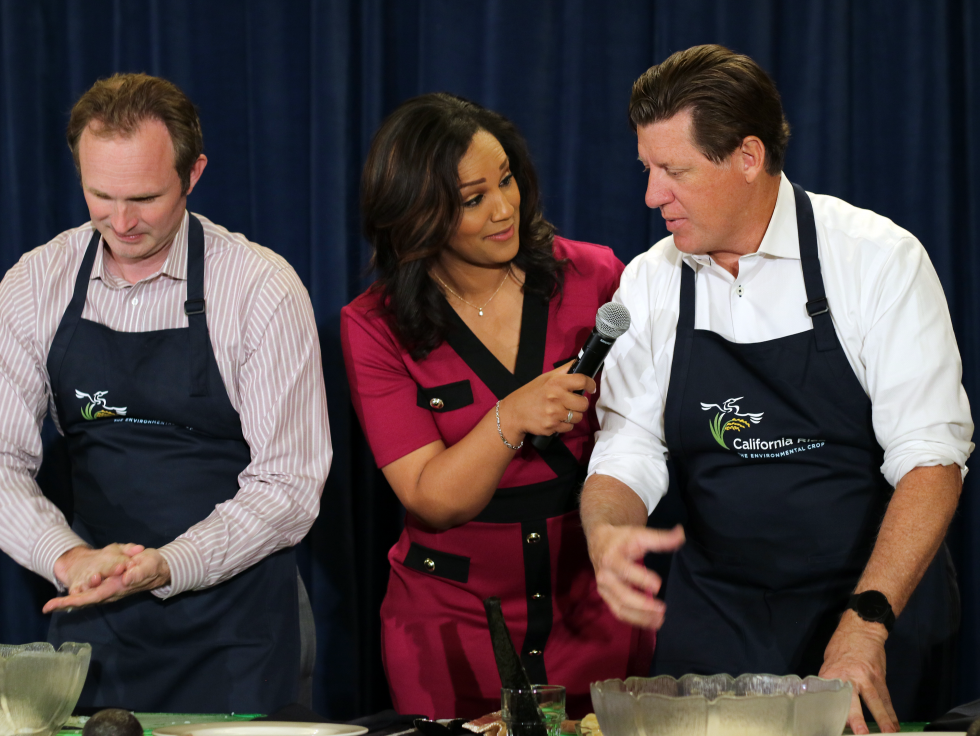 Chef Billy Ngo, founding partner of the sushi restaurant Kru, reprised his role as judge for the 2022 edition and gave the participants a crash course in California rolling before the competition began. Brandi Cummings, KCRA 3 News anchor, served as emcee and did her best Alton Brown impression as she grilled the contestants on their bamboo-mat strategies.
Dahle was selected as the winner for her tightly packed, evenly sliced roll, garnished with almond blossoms plucked from a table decoration. "I watched a YouTube video," she said when asked how she had practiced.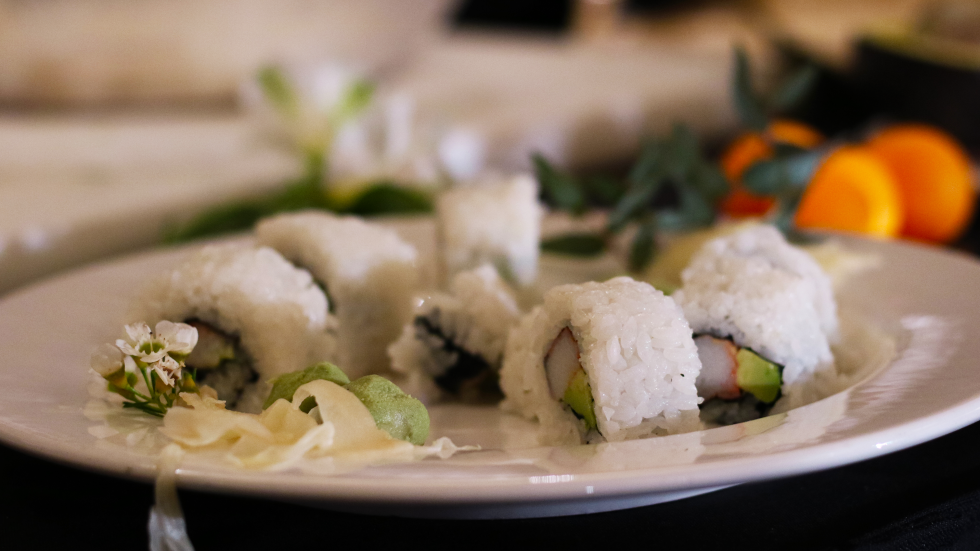 The reception also featured paintings by local artists who the California Rice Commission chose to decorate the organization's annual rice gift box. This year two artists displayed their work, Tyler Abshier of Modesto and Jeff Myers of Sacramento.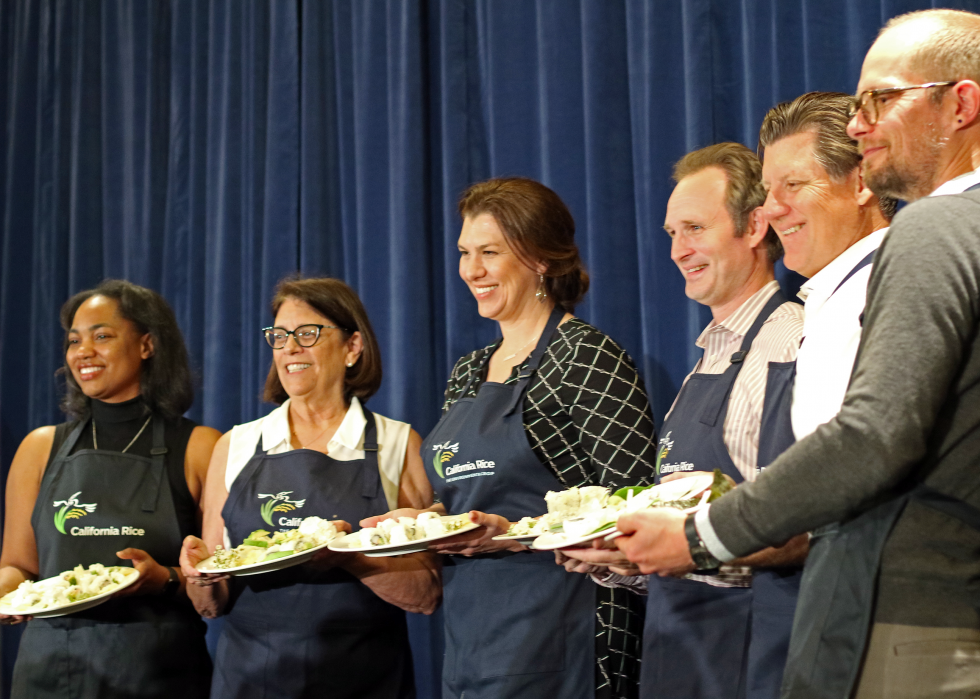 But the event was more than lunch with a show, as Tjernell emphasized in a speech before the competition began. He reminded the audience that the rice in their rolls wouldn't exist without wise water management, which will only have to become wiser as the drought persists. "Whatever comes next, whether it's drought or flood or a transitional period between them … we're going to need partnerships," he said — between lawmakers, farmers, rural communities, environmental activists and other groups involved with the land. "That's really what this is all about."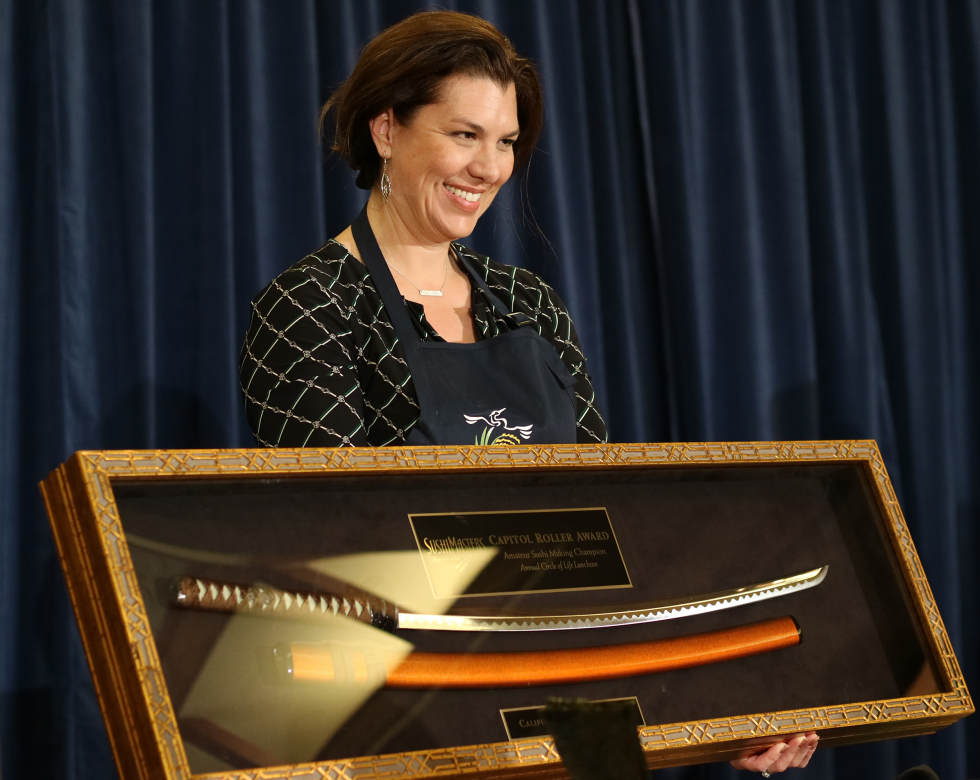 –
Stay up to date on business in the Capital Region: Subscribe to the Comstock's newsletter today.