To combat homelessness in Placer County, a new nonprofit organization is working to build a campus-model homeless shelter, also known as a one-stop-shop, to make services more accessible by consolidating them into one place with the ultimate goal of reducing chronic homelessness.
The Placer Rescue Mission is currently in the fundraising stage, says Brooke Stephens, a Roseville attorney who serves as the organization's board president. The local group is a member of a faith-based, 300-member network called the Association of Gospel Rescue Missions, a Christian group that operates in more than 50 cities across North America.
The group was started by like-minded professionals in 2015, in the wake of a study on homelessness commissioned by the Placer County Board of Supervisors and done by nationally-renowned homelessness expert Robert G. Marbut. The study collected data on the county's homeless, looking into who they were, how they became homeless and how long they'd lived on the street. While the number of homeless people in the area is decreasing, Marbut reported that the county lacks an effective plan to reduce the population of chronic homeless, which includes any individual who has been without permanent housing for more than a year.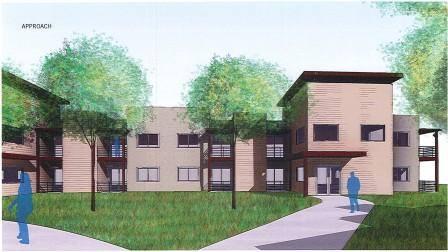 Placer Rescue Mission's campus model is based on the idea that providing housing is the vital first step to combat chronic homelessness, Stephens says. An individual needs a place to live before he or she can undergo addiction counseling, employment services or effective medical treatment. The model also empowers residents by giving them small rooms in exchange for working jobs on the campus in landscaping, intake, cafeteria services and other areas. "We want everybody to realize their self-worth, and to be the best that they can be," Stephens says.
The Placer Rescue Mission will be built in three phases. The first phase will include 60 housing units for men, and 60 units for women and children, plus 50 beds as emergency shelter for both groups. The later phases will increase the number of housing units to 200 total, and will also add a chapel, fitness center, track, playground, health clinic and detox facility. More units could be added if deemed necessary.
Design and planning for the shelter are ongoing, but early estimates peg the cost at $20 million. Stephens says the group is currently raising this money with a capital campaign that includes churches, businesses, foundations and individuals. The estimate for the phase one annual operating budget is $2.5 million.
Despite the cost, the shelter is likely to save the county money, according to proponents. The U.S. Department of Housing and Urban Development estimates that one homeless person costs a county an average of $40,000 per year — from the use of shelters, emergency rooms and jail facilities. Marbut's study in 2015 found that Placer County had 540 homeless individuals, which means a total cost of nearly $22 million. The first phase of the Placer Rescue Mission facility will be able to house as many as 220 residents, which means it could save the county more than $6 million annually.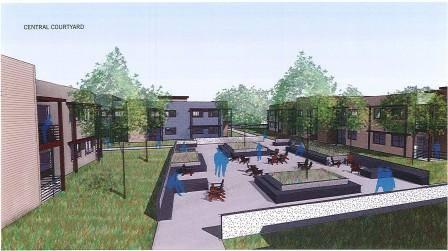 To this end, Placer County may donate 26 acres of land for the shelter to be built, provided that land is deemed suitable by an environmental feasibility study. Construction isn't slated to begin until 2018. The land is located at 4242 Cincinnati Avenue in the Sunset Industrial Area near Rocklin, which is not directly adjacent to any residential neighborhoods, but is within reasonable walking distance from grocery stores, the courthouse and public transit.
District 1 Supervisor Jack Duran speaks enthusiastically of the Placer Rescue Mission, noting that a campus-model shelter is uniquely positioned to make sure people who are homeless get all the services they need to help them eventually find secure housing of their own.
"You have to really treat the root causes of homelessness, aside from the financial piece, which you can address very quickly," Duran says. "The further and longer someone stays homeless, the more intense the program has to be."
Duran says county officials have been working to reduce homelessness in Placer County since the late 1990s. Before the Marbut report, one common misconception was that the population was increasing because of outsiders coming to the area on trains. The report, however, found that more than 90 percent of the homeless in Placer County had recently lived or worked in the county, and many had even gone to high school there. While homelessness is caused by a wide range of factors — mental illness, job loss, substance abuse — the report cited a lack of connected services as a contributor to chronic homelessness. It said that many individuals spend their days pursuing food and meal services, which are not located near the employment and other support services they need to end their conditions.
"For this to be successful, the business community needs to do their part, the individuals need to do their part and the government needs to step up to the plate," Duran says.
The campus may also house other organizations that work to help the homeless, such as Placer Food Bank, the Salvation Army and The Gathering Inn in Roseville. The Gathering Inn provides homeless with food, clean clothes, toiletries and safe shelter. They also provide transportation to appointments at Placer County offices and to and from churches.
Keith Diederich, CEO of The Gathering Inn, says his group is interested in relocating to a campus-style shelter because it would be better for the population they serve. "Most folks who are homeless don't have vehicles," Diederich says. "So trying to get to a medical health appointment or look for a job — you have all those services in one place."