The coronavirus quarantine has devastated the Sacramento restaurant scene. Almost overnight, most of the city's food service workers lost their jobs. Some establishments closed their doors, either temporarily or permanently, while others pivoted to a delivery and takeout model.
We talked to several prominent local restaurateurs to see how they are handling the situation. Here's what they had to say.
Kimio Bazett
Kru Contemporary Japanese Cuisine, The Golden Bear, Hook & Ladder, and Bottle and Barlow
"Consistent with (Gov. Gavin Newsom's) directive, we closed Bottle and Barlow on the bar side. … We're doing takeout and delivery for The Golden Bear, Hook and Ladder, and Kru, with varying degrees of success. Kru is doing pretty well. People can't seem to stop eating sushi, even when they're in quarantine.
"We're doing our best, just trying to keep people working that want to work. I agree with the governor that restaurants are an essential part of the food supply chain, and we'll keep going as long as we can. The mayor's office has been really supportive. Same thing with Midtown Association, Downtown Sacramento Partnership, Metro Chamber (of Commerce). All these entities have sprung into action, trying to support small businesses with microgrants and trying to fast-track unemployment claims.
"As far as monetary help, there's been little to none, and payroll is coming due. The thing hit so suddenly, and restaurants tend to count on future sales. To have things just completely fall off a cliff, this is like nothing I've ever experienced."
Deneb Williams
"We've laid off 90 percent of our staff. That was gut-wrenching. Then, we've transitioned both our restaurants to takeout facilities. We're practicing very aggressive health standards. We've instituted a pretty rigorous protocol where if anyone feels ill or has any symptoms of any kind, they just stay home. There's only six of us right now.
"The other thing that we're doing is we're working on the Family Meal program. We are making food boxes for (Sacramento Housing and Redevelopment Agency) properties. A lot of these people in these apartments are elderly and more at risk. I spent the whole weekend cooking this beautiful pork Bolognese rigatoni, with a big garden salad, and housemade bread and cookies. It was essentially a dinner for four that I kitted up in these boxes and sent out. We're going to do that every week for the next eight weeks, and Mayor (Darrell Steinberg) has funded it.
"I think that this is going to be disastrous for the restaurant industry in the short term. I'm scared for our industry. I'm scared for my friends. I'm scared to lose my business that I just spent the last five years building and the last 20 dreaming about building."
Kelly Brean
"It's been a difficult couple of weeks, for sure. The saddest part was laying off our 19 team members. We closed our restaurant even before we were told to, because we obviously can't control where any of our guests have been, and I didn't want to subject our team members to this virus.
"For the most part, we just look to communicate our enhanced cleaning and sanitizing protocols. Everybody here is already ServSafe certified, but now we've enhanced that protocol. Through our website is the only way you can order our to-go items. People give us a call when they pull in the parking lot, they open up the trunk and we deliver it directly into the trunk. Therefore, we don't have any physical contact with the guests.
"We brainstormed around what items on the menu travel well. Our guests, we still want them to come back and see us again when we get on the other side of this whole mess. We want them to be able to enjoy their home experience with our food. We painstakingly culled our menu to just the items on there that travel well. We're fortunate because sushi rolls travel very well.
"It's been an uphill battle. Obviously, we're not doing the type of sales we were doing as (when) we were open. But we're working through it, and we hope to be able to open back up once we get through this."
Patrick Mulvaney
"When you're a chef, you tell people what to do, and you give them solutions. When we realized we were closing, it was hard because I knew I didn't have any answers. We let (almost) everyone go and gave them the best resources on how to go forward. We feed them every Thursday. They'll come in tomorrow for their Family Meal and the latest updates.
"Takeout is not our model. I thought that the need for feeding, as this pandemic and shelter-in-place go on longer, it's going to become more necessary. We know how to feed people, and a restaurant with three or four people can feed 400-800 people a day. That is our contribution to the solution. We can safely have two people in the morning cooking, two people in the afternoon packing, staying socially separate.
"When it comes time for people to pick food up, we open the door and stand back. They come in and take their dinners away, and off they go. We did dinner boxes for 160 elderly and disabled folks yesterday (March 31). And then this afternoon, we'll go out to a school down on Martin Luther King (Jr. Boulevard) and distribute the dinner packages there."
Firehouse Crawfish, Station 8 Burgers, Station 16 Seafood, Station 38 Coffee and Daikon Korean BBQ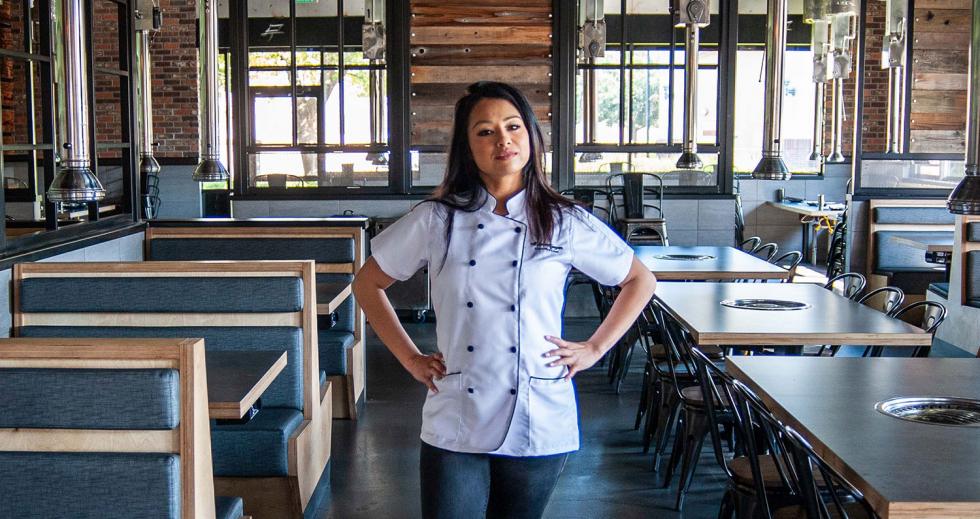 "We've been adjusting a lot. All the Stations we've decided to close for now. With the Firehouses, we're just doing to-go. We're not taking orders face-to-face. Our employees have been cleaning, sanitizing and practicing social distancing, as well.
"I think a lot of restaurant owners are taking a big hit. Things have changed, necessity-wise. I don't know if a lot of people will have that luxury of going out to eat anymore. We're planning to adjust certain things so that we can make it more affordable for the community. I've been working on the menu, just making it smaller, so there's not so much inventory and waste.
"The only thing I'm concerned about is losing my team. We've had to let 200 employees go. We kept the majority of our management team and our leads on payroll because they've been with us for so long.
"Other than that, it's a waiting game for us. The only thing I can do is brainstorm and be prepared. One thing that we need to realize is we're in this together. As restaurants and business owners, we're not going to give up."
Clay Nutting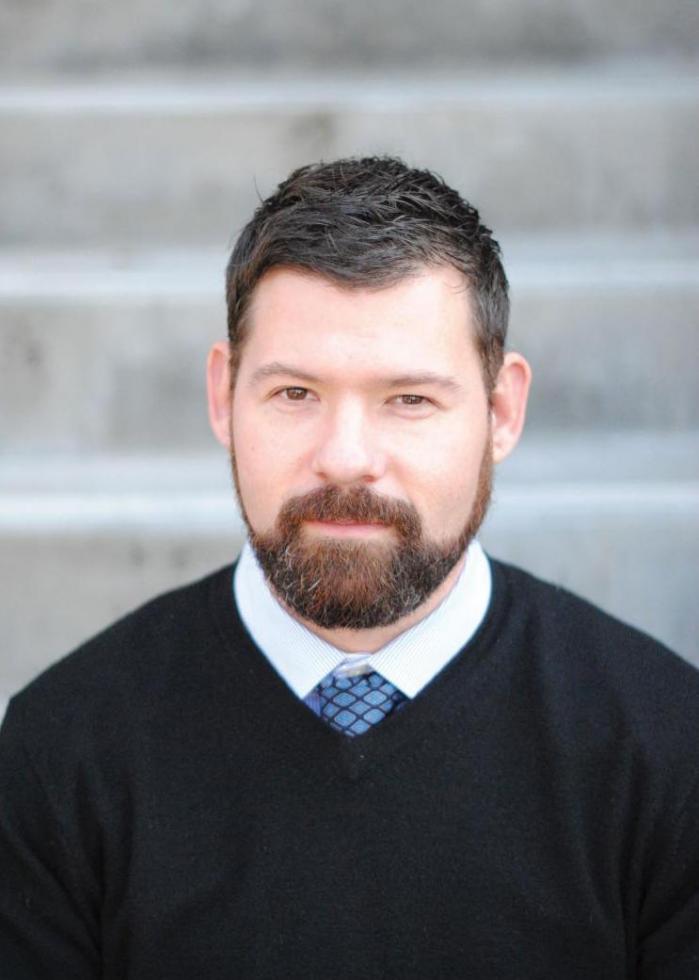 "We thought it was probably in the best interest of everyone to just close … and quickly transition to a pickup-curbside type of business model. We thought that if there was a way that we could get our team hours in a safe way, we were going to do everything in our power to help them and continue to do what we love to do.
"We started to recognize the way people wanted to dine during this process. The meal box that we're offering, kind of like a prix fixe meal option, is the most popular item. We'll probably lean into that quite a bit more.
"I feel passionate about restaurants being a solution in times of crisis. If we can keep restaurants working and take care of a public need, and at the same time, be able to utilize our resources to continue to pay purveyors and farmers for their products, then it's a win-win-win. As a concept, (the) Family Meal (program) is a simple way to keep small businesses mobilized and to take care of the community at the same time."
–
Stay up to date on the effects of the coronavirus on people and business in the Capital Region: Subscribe to the Comstock's newsletter today.