With nearly 70 breweries currently operating in the four-county metropolitan area, Sacramento has gained a national reputation in recent years as a craft beer hotspot and tourist destination. However, if national consumer trends, shifting demographics and a growing tribe of local enthusiasts are any indication, Sacramento could someday be better known as a whiskeytown.
National research shows that while big beer's market share continues to plummet and craft beer has plateaued, the spirits industry is on the rise — a trend bolstered by women and millennials. Market analysis conducted by management consulting firm L.E.K. found that the $44 billion U.S. spirits market is expected to grow by 6 percent a year through 2022, while the craft spirits market is expected to grow by as much as 20 percent a year over that same period. Brown spirits are seeing the largest spike in popularity, with whiskey leading the way.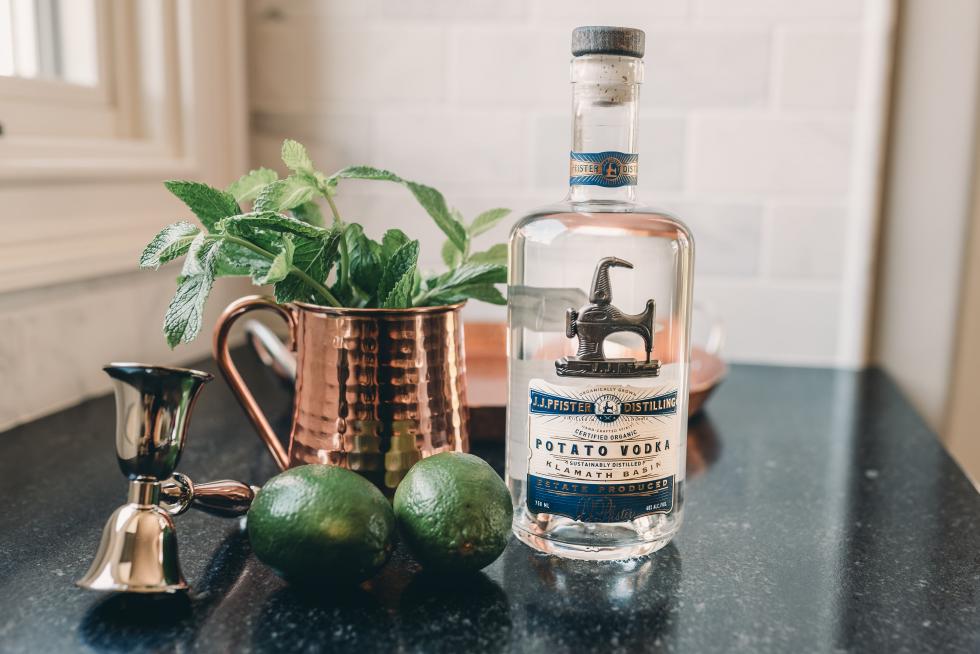 For whiskey fans like Rohit Nayyar, the owner of Roco Taproom & Bottleshop in West Sacramento, that news goes down smoother than single-malt scotch. "As the craft beer customer matured, and they started getting promoted at work and started making a little more money, they wanted to move into higher-end stuff, and then they started getting into whiskey," he says. "Even in a small shop like mine, we were spending so much more money on craft beer, and now all of a sudden the buzz is turning back around to the spirits again."
A growing passion for rare and high-end whiskeys amongst his customers inspired Nayyar to create the River City Whiskey Society, a group that gets together for bottle shares, barrel selects and monthly dinners. Although formed only one year ago, the River City Whiskey Society's Facebook page already has over 1,500 followers. Roughly 40 to 50 people come out for the dinners, with brand ambassadors leading a discussion about their whiskeys, which are then paired with several courses.
The first whiskey dinner was held at Block Butcher Bar last January, and other venues have included Bottle and Barlow and Empress Tavern, but the group's unofficial "home base" is de Vere's Irish Pub. "They have one of the best whiskey selections in town," Nayyar says.
Owner Henry de Vere has also noticed a significant rise in customer preference for whiskey over the last five years. "We went from having 50 whiskeys when we first opened to 220," he says. "Other cultures have always been big into whiskey, but I think in America it's gone through the roof. I can go months without being able to get a replacement bottle of certain whiskeys." He credits the comeback of classic cocktails for the brown spirits revival, as well as a thriving local craft cocktail scene pioneered by places like Shady Lady.
Bartender Nick Amano-Dolan sees the increasing thirst for whiskey as an extension of the city's farm-to-fork ethos. "For a long time, vodka was the No. 1 seller, and people were looking for zero flavors," says Amano-Dolan, who tends bar at The Snug and at Kru Contemporary Japanese Cuisine, which specializes in Japanese whiskeys. "In Sacramento in particular, with the food scene on such a rise, people are paying to attention to flavors a lot more, and they're finding that with whiskey, there's a ton of flavor."
Local craft distilleries have also noticed a rising interest in whiskey. "If it's brown, it's selling," says Greg Baughman, owner and distiller at the small-batch Gold River Distillery in Rancho Cordova. "Everyone's looking for whiskey, especially a local bourbon." Besides the popular bourbon, Gold River's products include a corn whiskey, an apple whiskey and a malted rice whiskey made entirely from locally grown rice. "To my knowledge, there's nothing else on the planet like it," Baughman says.
On the other side of Rancho Cordova at J.J. Pfister Distilling Company, customers are already pestering owner Kevin Keck about the lack of whiskeys in the tasting room. J.J. Pfister went to market in 2017 with vodka and gin, but it takes up to three years to properly age a 55-gallon barrel of whiskey, so the bourbon may not be available until 2020. "In craft spirits, there's a bigger demand for the brown spirits than for the clear spirits, even though the workhorse behind the bar is the vodka," Keck says.
These tasting rooms only exist because of a relatively recent change in state law that allowed craft distilleries to open a distribution point adjacent to their production facility. "That really changed the whole scope and business model of what we do here," Baughman says. "We're probably right around 50 percent sales in the tasting room, the other 50 percent goes out to distribution."
As for Nayyar, he hopes to keep growing the local scene by doing more River City Whiskey Society events in 2019, including a bike crawl, a passport program and even Sacramento's first-ever whiskey festival. "My goal is to make this whiskey scene more approachable for everybody," he says. "Don't worry if you're drinking Jim Beam and the guy next to you is drinking Pappy van Winkle. The whiskey that's in your hand, that's the best whiskey.