As the coronavirus pandemic has upended the U.S. economy, farmers are trying to figure out how to survive, which is especially critical in California where most of the country's agriculture occurs.
Comstock's spoke with Paul Towers, executive director of Community Alliance with Family Farmers, a Davis-based nonprofit dedicated to supporting family farmers and community-based agriculture, to find out how local, small farmers in the Capital Region — who primarily sell to restaurants and wholesale distributors and to farmers markets — are faring and adapting during the coronavirus pandemic.
What impact has the coronavirus had on family farmers regarding their ability to sell current produce and plan for the upcoming planting season?
Farmers cannot suddenly stop farming and sit at home. Their entire crop is reliant on their ability to keep working out in the field. Markets are the biggest challenge. The unpredictability, what the future holds for markets, is significant. We're thinking about the emergency food system at this point, how farmers might be able to work more directly with food banks and school districts in this moment.
Most folks have already put crops that they're trying to sell right now in the ground. They grow with a specific expectation of a certain market they were going to try and sell to, so (the coronavirus) has made it really challenging.
What key markets have temporarily closed due to the coronavirus that local farmers depend on, which ones have remained open, and what new markets are local farmers turning to to get their products in the hands of consumers? Are they effective?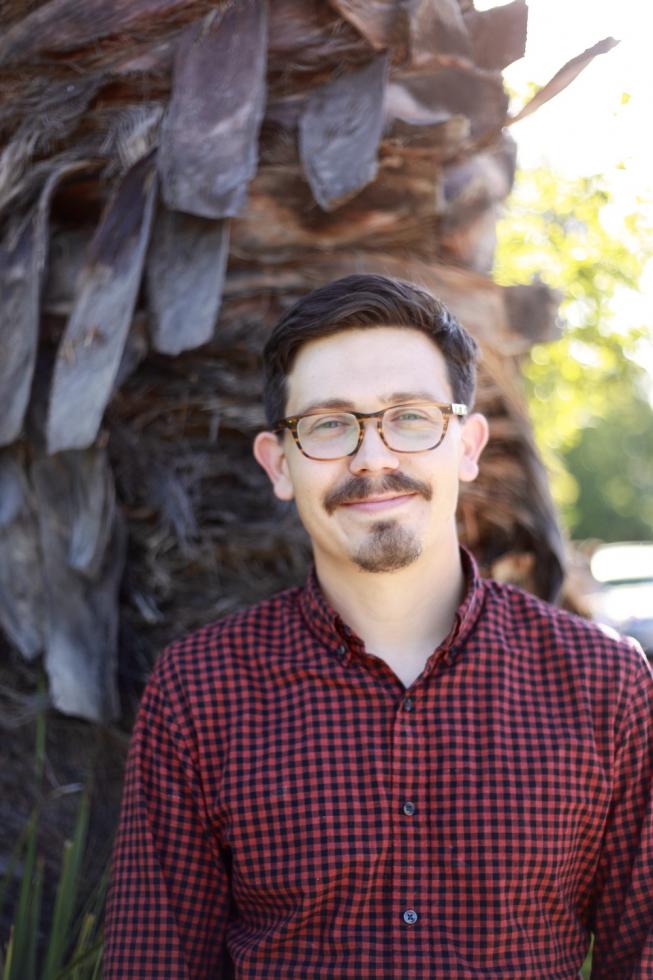 Where farmers markets have been able to stay open, some farmers have benefitted from panic purchasing. Others, where the majority of their sales went to restaurants or schools or other forms of local food distributors and food hubs, have almost entirely lost those markets. They are trying to figure out how to adapt in this moment to really extreme and sudden shifts in the marketplace.
The other uncertainty here is, as more Californians lose employment and shift to public benefits, SNAP or food stamps, what we call CalFresh in California, what will be their access? That's a really significant question for a lot of our farmers because the public benefit system is not well set up to purchase fruits and vegetables from farmers and a lot of farmers themselves are not well set up for that.
We've seen a huge explosion in interest in the community supported agriculture (CSA) model like we haven't seen in a long time. We've had several farmers sell out of their shares. It's been two weeks of strong interest in that model. Whether that will continue and how is yet to be seen.
If a farmer hasn't participated in a CSA model, how do they find buyers in a rapidly changing economy?
It's complicated. The wonder of digital social media platforms is there's a lot of opportunity for farmers to try (to) market themselves in ways they hadn't before. Notably, this is an equity issue given technology and language barriers many farmers face.
We're helping farmers identify tools and platforms that support their needs, so they can sell more effectively directly to consumers. We're also helping with lots of new one-on-one matchmaking between buyers and sellers, identifying surplus production from some farmers, and gaps from individual suppliers, (including) helping farmers create new produce box deliveries for the first time.
The Coronavirus Aid, Relief, and Economic Security Act allotted nearly $350 billion in relief for small businesses and $23.5 billion for farmers. Will local family farmers benefit from these portions of the stimulus package?
We don't know yet. Providing low interest or even zero interest loans to farmers means they're largely saddled with just more debt and that's going to make it harder and harder for farmers to crawl out from a debt load many already have.
Where we remain optimistic is there was a $9.5 billion package within the stimulus that is meant to benefit specialty crop growers and local and regional market farmers. We don't actually know how that money will come down and reach farmers.
Will there be an impact on hyperlocal foods over the next year?
The question is, where can it get to? If your entire business model was built on selling to local restaurants and now no local restaurant is going to purchase your food, yes, the food exists, but it's a distribution problem. In California, where we have so much access to local produce but it has historically been difficult to aggregate from enough of those small farmers to serve larger institutional needs.
That's one of the things that seems exciting in this moment. A lot of the local, regional food hubs, Capay Valley Farm Shop, Next Generation Foods, Produce Express, these folks are really understanding the need in the moment of trying to aggregate food to serve these larger needs, whether it's for the emergency food system, in schools, in case those farmers can't find markets to sell directly to.
If we can shift the way our school and emergency food systems purchase food, so they actually seek food from local farmers and food makers, that would be a huge benefit. These are not easy problems to fix … (but) that is our focus. On the other side of this crisis, we'll be able to say we were able to shift some of those systems.
EDITOR'S NOTE: This interview has been edited for length and clarity.
–
Stay up to date on the effects of the coronavirus on people and business in the Capital Region: Subscribe to the Comstock's newsletter today.
A growing movement of farmers is focused on agricultural practices that can mitigate or adapt to an uncertain future brought by climate change.
Part of this month's Innovation issue

The coronavirus quarantine has devastated the Sacramento restaurant scene. We talked to several prominent local restaurateurs to see how they are handling the situation.
Face masks have flown off the shelves around the United States amid the coronavirus outbreak, even though experts have advised people against wearing them unless they are sick. That has triggered a shortage for farmworkers, who wear masks to avoid inhaling pesticides or field dust.