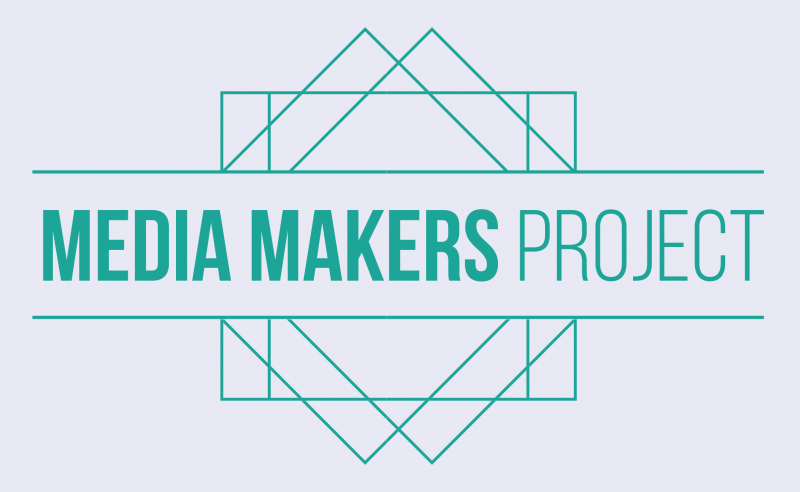 This story was written by a student journalist as part of our Media Makers Project. To learn more, click here.
The sets were built, the costumes were made, the actors knew their lines. It was March, and California Stage was ready to present three plays — but then the Sacramento theater company was forced to close indoor operations because of the coronavirus pandemic. The sets and costumes are still there, but the actors have long forgotten their lines.
Ray Tatar, California Stage founder, began to do research on how to present events outdoors safely without spreading the coronavirus and found guidelines in a booklet from a professional performing arts association. So in March, he moved performances outside in the company's courtyard, calling it Social Distance Theater.
According to Tatar, the safety plan includes having everyone — staff, artists, audience members — wear face masks. A staff member at the entrance checks people in, and staff members disinfect surfaces that customers use, including the bathroom. Tatar had a stage built in the courtyard. The courtyard is set up with tables with two or three chairs set 10 feet apart where audience members watch live music, poetry, theater and storytelling performances on the weekends.
"The plan was pretty tough. It includes every time someone used the bathroom, we would go in and spray it with disinfectant, clean … the light switch, the switch on the toilet valve, on the sinks," says Tatar. He says he began with "a maximum of 32 people" and later raised it to 52, as allowed by the city. "So far, we've done bands every Saturday since March 28," he says. The last show was Nov. 15.
Many businesses in the Capital Region, such as restaurants, gyms and entertainment venues, have been reformatting how they provide services to customers by going outdoors to reduce the risk of spreading COVID-19 during the pandemic. The City of Sacramento has helped by offering financial support and programs. Moving services outside has been a lifesaver for some businesses that would have otherwise had to shut down.
A Helping Hand
The City of Sacramento has responded to the businesses' needs in light of the ever-changing health orders that come from the state by offering initiatives that help businesses stay afloat. Michael Jasso, the director of the City of Sacramento's Office of Innovation & Economic Development and assistant city manager, says the city received $89 million in federal Coronavirus Aid, Relief, and Economic Security Act funds. The city allocated money into different programs and initiatives to help businesses move operations outdoors.
"We responded on a couple of fronts, most specifically with respect to restaurants, initially with the (Farm to Fork) Al Fresco program," says Jasso. The program allows restaurants within the city limits to expand their dining facilities onto sidewalks or parking lots. He says the city dedicated $1 million to help restaurants buy tents and umbrellas to set up outdoors.
Jasso says the city started the program in a couple of different ways. One was creating a more relaxed regulatory framework that allows businesses to use public sidewalks, adjacent parking areas and additional off-street parking, like a parking lot. "We were definitely one of the first places in the country to do that," says Jasso. "This was initially brought forward by (Councilman Steve Hansen). And then also the issue of adding parking lots was brought forward by (Councilman Rick Jennings)."
California Stage is one of the businesses that benefited from the city helping it with its transition to operating outdoors. According to Tatar, California Stage received a $10,000 grant from the city to help with losses. Tatar says he got help from the community too, including Art Luna, owner of Luna's Cafe & Juice Bar, who helped California Stage get donations and artists to perform.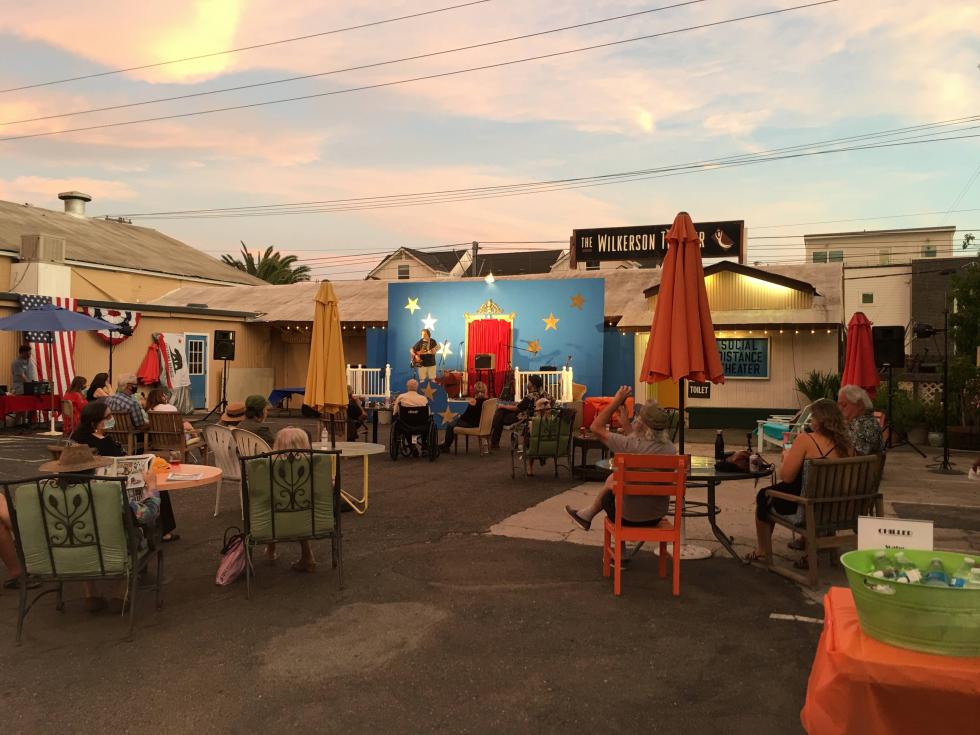 Working Out and Making It Work
Many indoor fitness businesses have also reformatted their services to be outdoors. P2O Hot Pilates & Fitness, in addition to offering online classes, built an outdoor gym in its parking lot in Midtown. "We call it our P2Oasis," says Lindy Hobbs, owner. "We took big, heavy-duty mats … into our back parking lot. We privacy screened off half the lot. We put outdoor rugs underneath all the mats and put the mats up for social distancing. We put up shade sails, and we planted a crazy amount of plants and just created a tropical outdoor environment," Hobbs says. "We're looking at local artists to create a mural in the back of the building." She says she plans to keep the outdoor and virtual classes even after the gym is allowed to operate indoors again.
Hobbs says she did the same in the parking lot of P2O's second studio on Tribute Road near Cal Expo in July for outdoor classes, with turf, shade sails and planters. Unlike the Midtown location, however, the parking lot isn't enclosed. Even though items like the shade sails were bolted down, in September, everything in the outdoor setup was stolen. P2O continues to hold classes in the parking lot but did not replace what was stolen. "It cost about $7,000 — a lot, especially at times like this," Hobbs says.
Another Midtown fitness studio that took its classes outside is her Elevated. It partnered with Midtown Parks, an arm of the Midtown Association, for a series of free workouts at Wednesdays at Winn, a year-round farmers market at Winn Park at P and 28th streets. Her Elevated also participated in the health and wellness series, Fresh Air: Fremont Park, which held classes every other Friday, from August through October at Fremont Park. Katie Blomberg, owner of her Elevated, says she partnered with a yoga instructor to offer what they call "strength and stretch" classes.
Blomberg says costs of moving her Elevated classes outside were very low because she didn't have to bring any equipment to the park, and she does her own marketing through social media. Blomberg says she didn't apply for any financial assistance from the state.
Nearby in West Sacramento, The River Fox Train, formerly the Sacramento River Train, also adapted its leisure train rides to reduce the risk of spreading the virus, including assigning seats, which are spaced out in heated open-air cars. The River Fox Train, owned by Sierra Railroad, takes people on rides along the Sacramento River from West Sacramento to Woodland. River Fox Train normally accommodates 100 people but reduced capacity to 25-50 to allow for social distancing.
"We're utilizing the exterior cars. We kind of change the configuration of the train … just for this purpose," says Rob Peterson, River Fox Train's general manager. He says about $50,000 was invested for safety measures.
Tatar, from California Stage, says that if people want to get creative to keep their businesses running while also being safe, they'll find a way to do it. "I do believe that if you do it right, you can protect people and still have an outdoor event," he says.
—
Get all our Media Makers Project stories and more delivered to your inbox: Subscribe to the Comstock's newsletter today!