Tiny buildings. Roofless buildings. Unpredictable weather. Unexpected marathons. The team behind Makers Mart, Sacramento's annual holiday bazaar, has dealt with a litany of challenging logistics over the last decade. But the show always goes on with a high level of style on the day of the event, which will take place this Saturday, Dec. 10 at Scottish Rite Masonic Center in East Sacramento.
Sacramento hosts many markets throughout the year; the city is home to a tight-knit community of artisans who craft everything from jewelry to jam. This community is part of a growing handicrafts industry that, according to the market research firm Technavio, is expected to increase globally by 514 billion from 2021 to 2025. What makes Makers Mart the nonpareil fair of its kind? "These are the higher level professionals instead of just the hobbyists," says Makers Mart co-founder Trisha Rhomberg. "The vendors we select are more like career makers and artisans."

Rhomberg describes the event's progression as a gradual raising of the bar. When she first created the event in 2010 with co-founder Whitney Kebschull, who is still involved as a vendor and consultant, Rhomberg's talented friends comprised the lineup. Bringing on co-producer and curator Beth Pellegrini in 2015 helped elevate and edit the roster to include "what we felt was the best, most current and most relevant work being made in Sacramento," Rhomberg says. Pellegrini estimates the one-day event attracts 2,000 shoppers.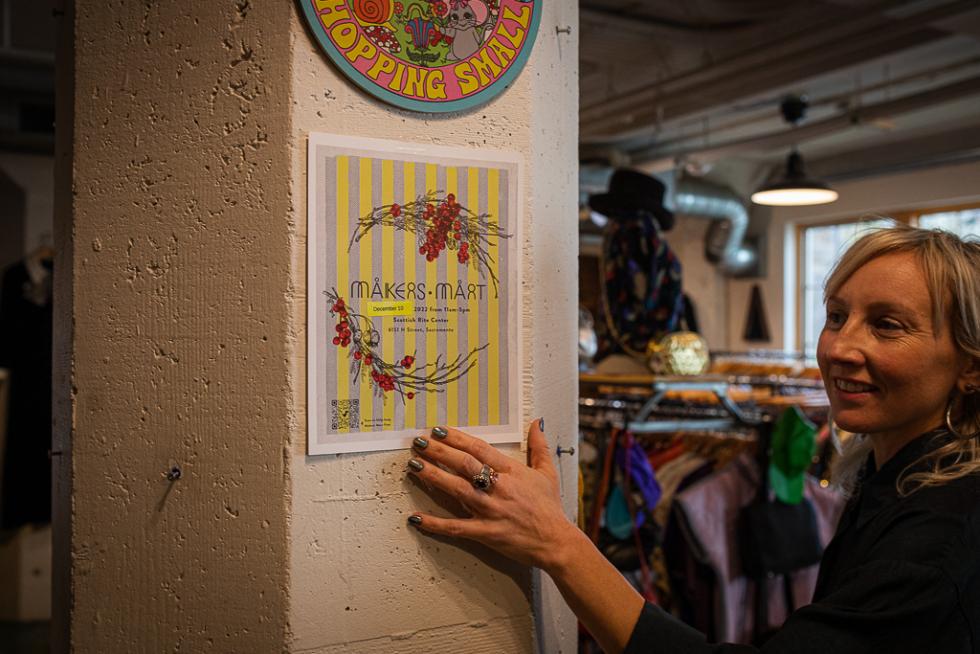 In 2019, they built out the business side with the addition of co-producer Nicole Grant Kriege, who, up until Twitter's recent layoffs, was a senior content strategist for the tech company. Kriege helped the successful yet scrappy event become more polished and profitable. "I'm used to doing everything by the skin of my teeth," says Rhomberg. "I think her business experience really helped think outside the box that we had been in and brought in sponsors." Rhomberg and Pellegrini apply skills from their creative day jobs as well — Rhomberg owns the vintage shop Old Gold, and Pellegrini is a creative stylist for the Cost Plus World Market website.
Planning for the holiday market begins when it's still hot out. In June the team begins vetting applications, building out spreadsheets, coordinating sponsors and planning marketing. Celisse Muller, the event's content manager and photographer, helps curate the website and promote the makers' work via video content on social media.
This year the team returns with renewed energy, hitting their stride with financial support from the City of Sacramento, marketing support from CapRadio and a new, "hopefully permanent" location at Scottish Rite Center in East Sacramento. 2022's event will be its largest expo yet, with 75 homegrown vendors to shop from. Inspired by the twice-annual West Coast Craft fair, Pellegrini says they may follow the larger fair's model and plan a second market in the spring. "We'll see how this one goes, and how everything pans out at Scottish Rite," says Pellegrini. "We are ready for it to be consistent."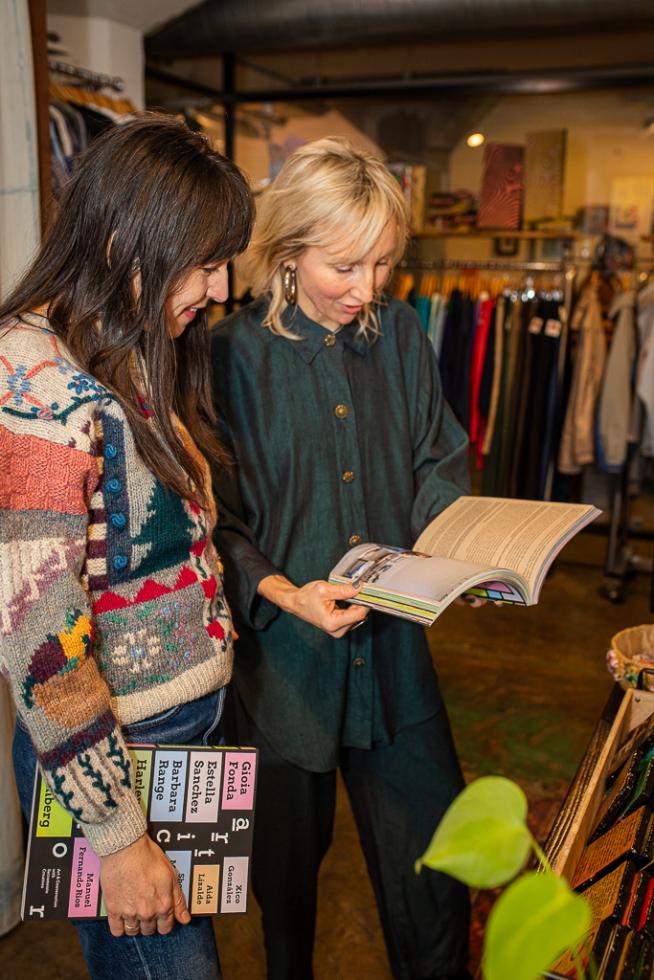 The connections and programs that have helped us get to the next level:
Rhomberg: Having connections with people that know where money in the city or community exists, and where to apply to go get it, has been life saving. Bill Stotler, who wrote the Articulator book, he's from the Bay Area and worked for the Jack London Square Property-Based Improvement District. So he's used to working with people raising funds for corporate sponsorships and business improvement stuff. He knew about this opportunity where the City of Sacramento matches funds with this national program called In Our Backyard. And IOBY was key because what they offer is fiscal sponsorship.
Pellegrini:It's been a godsend. It's a really amazing program.
Kriege: The city has really shown up for us this year in a way we haven't seen before. In the past it's been Visit Sacramento with a cash sponsorship on a smaller level. And now the Office of Arts and Culture is showing up for us in a huge way.
Rhomberg:Yeah.Like Clay (Nutting, co-owner of Sacramento restaurants Canon and Franquette) and Articulator, and the nonprofit M5 Arts has always supported Makers Mart, everything we do.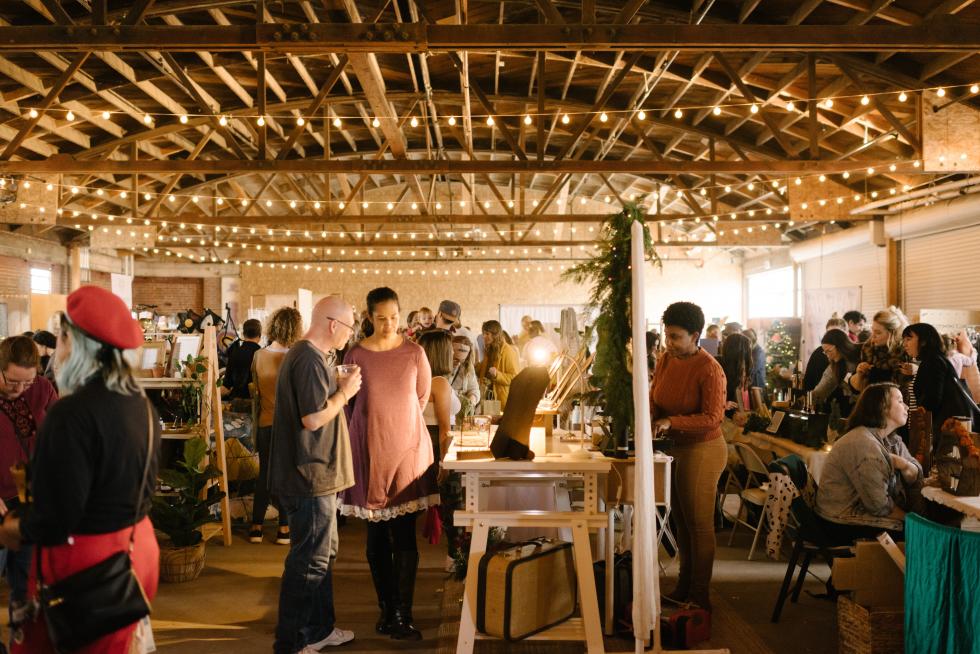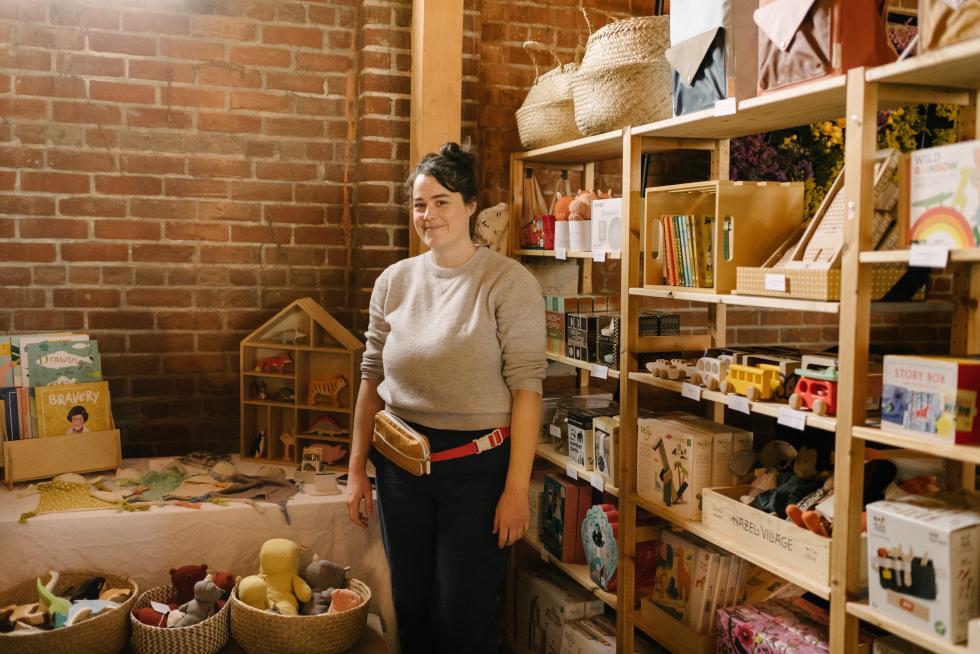 The growing landscape of Makers Mart 2022:
Pellegrini: In the main Memorial Hall, we'll have 69 makers that will be offering a product. When you walk in, there's an outer lobby where we will greet everyone, and our floral installation and our bar, our food. And then you walk in, and there's going to be the inner lobby where we'll have more food and beverage options.
And then we'll also have what we're calling the Unwind Bar. We'll have four wellness vendors there. Skin With Witt, who is an esthetician, Jenn Thomas Massage, PMA Acupuncture. So we'll have this demo element that's very interactive. But then you'll also be able to purchase from them. Like you can get somebody an experience gift — a massage or acupuncture even.
How we find the time to invest in organizing Makers Mart:
Kriege: I think the fact that it's a passion is what makes it doable. It's fun, and also the fact that we're friends helps a lot, because we love working together.
Pellegrini: I think Nicole's very good at time management and communication and turning off. (Trisha and I) get a little bit more overwhelmed. There'll be something we're passionate about, or we're nervous about or mad about, and we'll text each other at inappropriate times while somebody's at soccer or dance or our other job. It's definitely tricky sometimes, but we're all trying to be better with turn-off mode. I just took Mondays off so that I could really focus one day a week and be totally dedicated (to Makers Mart).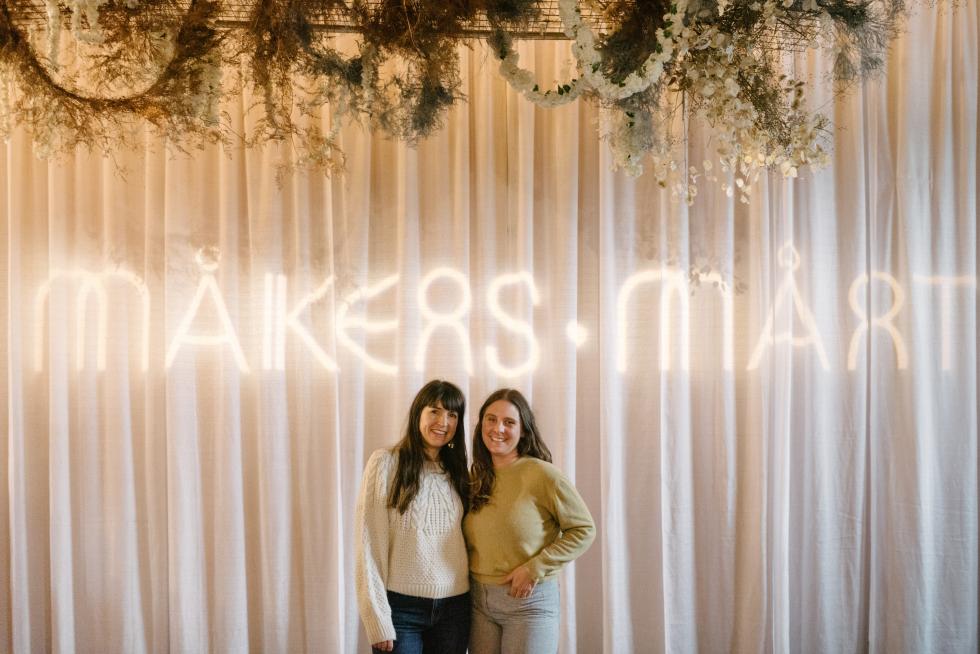 On post-pandemic art hitting the market:
Kriege: This is our first time doing it since two years, so it's interesting to see all the art that came out of COVID.
Rhomberg: A lot of people quit their jobs, or had to quit their jobs, and were like, I need to do something that I love. Like Lone Wolf, this is their first year as a professional artist and maker.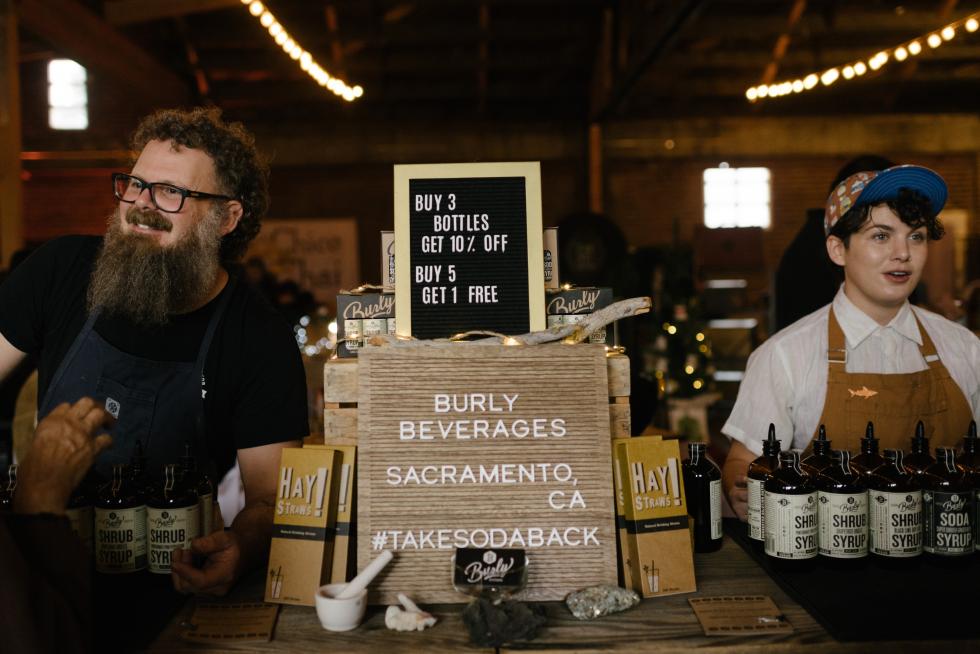 Our advice on how to start planning events and building community:
Trisha: You need property owners, insurance providers, vendors, people that are checking licensing, you need security, there's a bunch of stuff. And there are plenty of templates online. Reach out to somebody that's done it before, and see if they're willing to share that with you for free, or maybe offer a small consulting fee. Events have been done, and you don't need to reinvent the wheel. Ask. It doesn't hurt to ask.
Kriege: And it really is the strength of your network. Our network is what helps us define the vision for Makers Mart every year. Like all the new folks who are putting out so many interesting things, from food and beverage to florals. People really putting their stamp on Sacramento are the ones who are helping us kind of define it.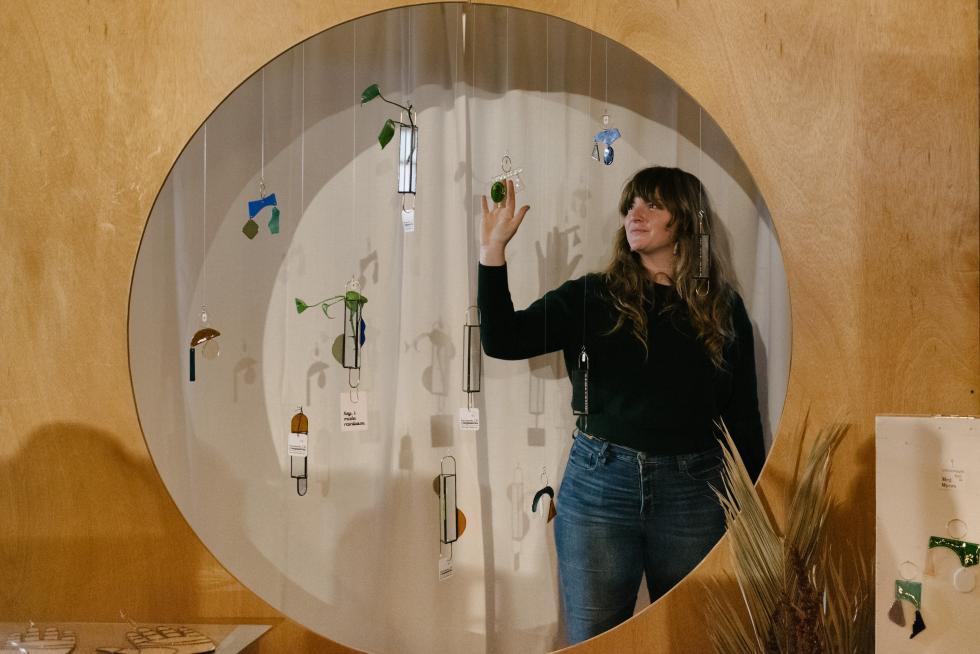 Balancing influences from larger cities, but always keeping it very Sacramento:
Pellegrini: Moving back from LA, there was the Echo Park Craft Fair that I would go to, and then West Coast Craft started becoming a really big deal. And so I will say that there was a lot of influence and inspiration from those big curated markets.
I think about it often as to why people get so excited about Maker's Mart. I think it's because we're kind of the only thing here that celebrates design in Sacramento, and it makes people excited. I feel like people are proud to live in Sacramento and then they see things that really reinforce that pride. It makes them feel excited and want to support it. It's not just something that's thrown together. It's very thoughtful and intentional. That's what sets it apart.
Edited for length and clarity.
–
Stay up to date on art and culture in the Capital Region: Subscribe to the Comstock's newsletter today.