A Friday night in downtown Sacramento is as vibrant as ever along the R Street corridor, where brick and industrial design intertwine with bars, boutiques and eateries beckoning groups of people strolling in the summer heat. Once a month an enclave of artists open their studios to the public and sell their wares at the Warehouse Artists Lofts First Friday events — among them collage artist Donco Tolomanoski, an East Coast transplant and early resident at WAL who took over as lead organizer last year.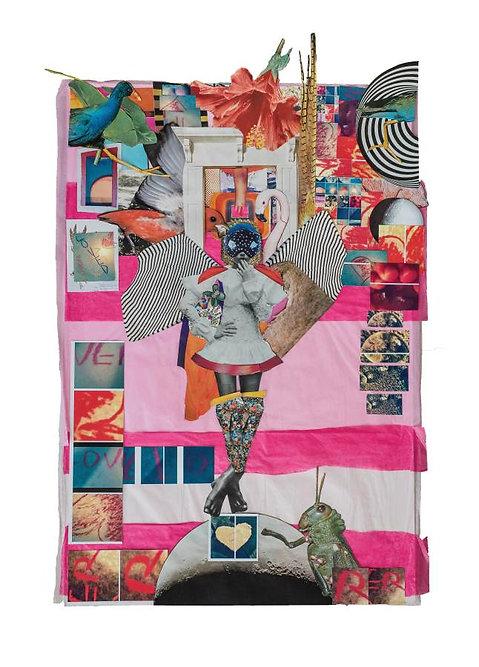 "I went into the office to sign up for the event and my property manager said that it had been canceled," he says. "Three people signed up!" He made up his mind to take over planning the events and began bringing in artists from within and beyond the WAL community. Their main goal, he explains, is to focus less on the "party" aspect and more on the artists and their work — promoting them on social media, getting people to come see the work in person, and hopefully encouraging them to make a purchase. "If someone can get that from vending at our First Friday event, then that's pretty incredible."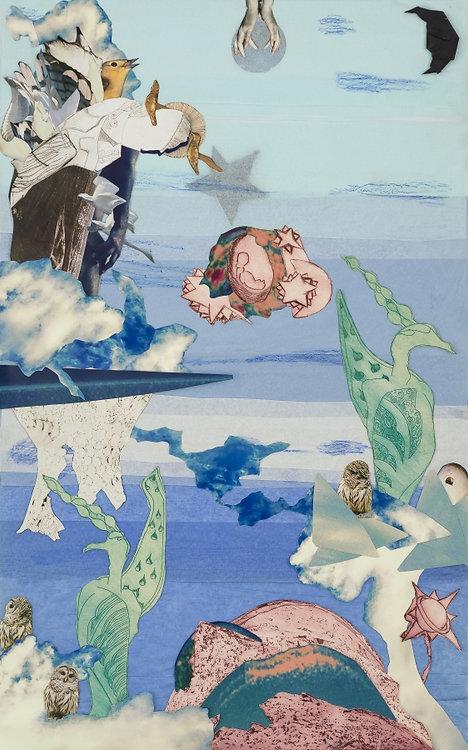 The events had already been going on for some time, but the pandemic forced WAL to take a break. Tolomanoski stepped in July of last year to join a team of co-organizers, and they've been enjoying a resurgence as more people continue to come out to walk around and explore the neighborhood. An average of 20 to 25 outside artists participate as vendors, he says, selling everything from paintings and prints to jewelry, clothing and more. "We've seen a dip the past few months, but that's been happening everywhere. People have been saying they're doing great and happy to be a part of it."
Tolomanoski hopes to nurture the burgeoning creative scene and provide a space where all are welcome. "We believe in community. We want to spread arts and culture and have people feel mentally stimulated as well as have fun," he says. "Ideally, I want to keep this growing and have this building continue to be a hub for artists — that's why it was created. If anything comes from this, I would hope it's that any creative being (or non) can come here and feel a part of the community."
Tolomanoski will be opening his art studio at 1108 R Street on Sept. 10-11 for the Verge Center for the Arts' Sac Open Studio Tours.
Can you talk about your path as an artist and life at the WAL?
First Friday is where I began showing my artwork almost seven years ago at the WAL. A few years later I started taking my artwork to festivals and participated in local pop-ups.
Living at the WAL in downtown Sacramento has given me so much opportunity, especially with showcasing my artwork. I was able to reignite my creativity in this building. I've been able to have my ideas come to life and further develop my art and business.
Were you always an artist or was it something you discovered later in life?
I was very creative as a child. I would draw a lot and doodle, especially in class when I was bored. I was mostly into music and fashion. I enjoyed art but truly immersed myself in it while attending Centenary University (a private liberal arts college in New Jersey).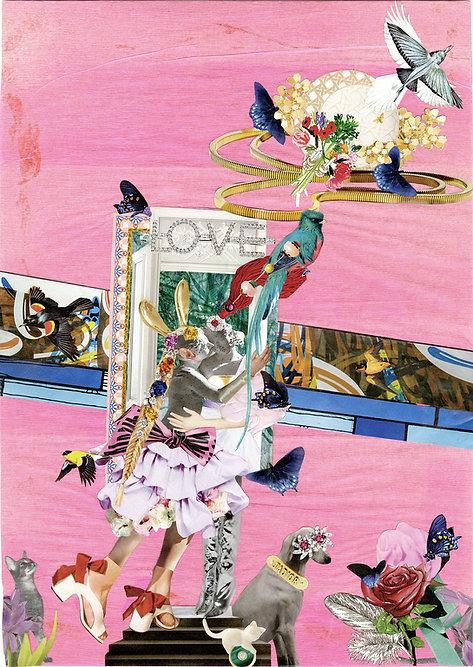 What themes do you explore in your work?
The themes I like to explore in my artwork are that of the human psyche and what it means to be alive; the connectedness we all share and how much more alike we are than we tend to admit. I consider my artwork to be psychological, dealing with inner and external influences. Like many artists you'll find love, betrayal, death, life, rebirth, conflict, equality, religion — matters we all deal with while existing. The human condition is what I like to express — hopefully people can relate. I like to use bright, vibrant colors for the most part. It's what inspires me.
What's your creative process like?
The creation process varies. Sometimes I'm inspired by a word, thought or sentence. I start out with my background (the backdrop of the collage) and go from there. When I begin to create a piece or explore concepts or ideas, having my background enables me to push to the next phase. I start out organically but as a piece evolves, it becomes purposeful and not so random.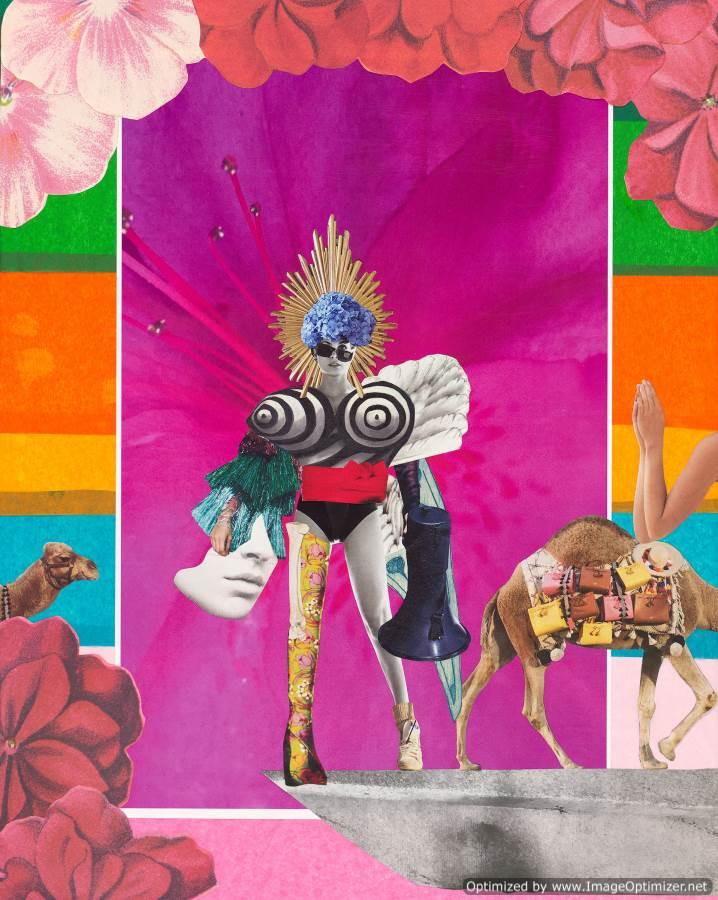 A lot of thought and editing goes into each piece. The materials I use are paper, photographs, drawings and images from magazines and books. I like to do research and collect my inventory, recycling an image that may have been overlooked by the observer in its prior use. I like to use older publications as much as possible. I've been collecting images throughout the years.
The collage process is very intimate and personal. You have to touch each piece and cut away any excess until you're satisfied with your shape. Without an idea, color, composition or a willingness to be vulnerable, you have nothing. All of this is key in the process of creating. As I push forward through each piece it becomes this giant puzzle I start to assemble, consuming me until I'm able to convey my thoughts into reality, solely working with my feelings and emotions as the drive behind my creation.
How do you describe yourself?
I'm a collage artist and a storyteller. I think that's actually where my talent lies. I don't even think I'm that great of an artist, I just put things together and reimagine them in my own way.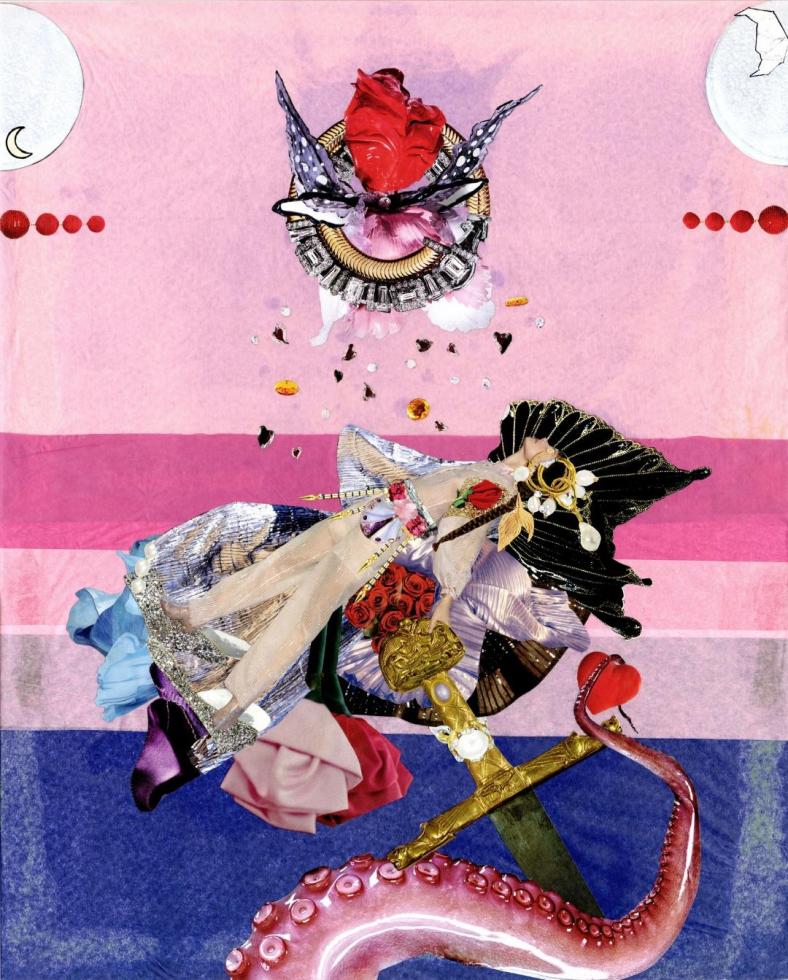 How has the reception been to your work?
People have been super supportive of my artwork. Mostly positive responses but also some questioning my style and what I do. I encourage all conversations. I feel blessed from my patrons, truly.
What are some important lessons you've learned about the business side of being an artist?
I've learned to be flexible with people, but I've also learned to stand my ground. I can't force anyone to purchase my artwork. You either like it or you don't. But the main thing is to keep putting yourself out there and being your own mouthpiece to spread whatever you're about.
Do you get many requests for commissions?
I do get commissions from patrons, but I sometimes tend to lean away from those because … I don't like being in a box and having to work with someone else's demands. I find it very challenging. It's hard, everyone has their opinion. When it's a bigger entity, like more of a corporation, there's a lot of politics involved, and there's contracts and such, and sometimes that takes the fun out of what you're doing. What I have learned is moving forward everything needs to be discussed beforehand in a contract and then you move ahead. Otherwise, it becomes messy!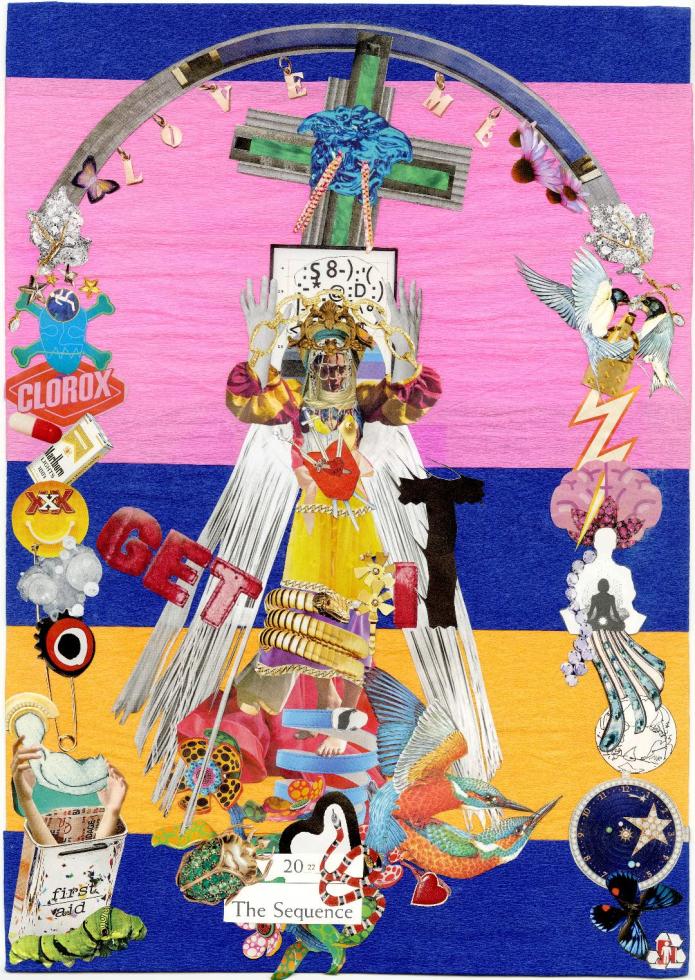 Do you have sort of an "ultimate vision" for yourself as an artist?
I'd love to be able to tell my story as a person, but also — if it resonates with people and makes them happy or makes them inquisitive about life, that would be a great thing.
What have you learned about how to promote yourself and what you do?
The most important thing is to get your work out there and be confident with yourself and your art. Try anything once just to see if it works for you.
What would you say are some of the qualities you need to succeed as a working artist today?
Be flexible, persistent, inquisitive, be ever-changing and evolve when necessary. But always stay true to who you are. Believe in yourself. If you don't, who will?
Edited for length and clarity.
–
Stay up to date on art and culture in the Capital Region: Follow @comstocksmag on Instagram!