Gilbert CPAs occupies the special realm of philanthropy where the business and nonprofit communities intersect. Gilbert provides professional accounting services to hundreds of nonprofits, but also supports the nonprofit community philanthropically as a cornerstone of their company culture.
"Nonprofits represent about half of our practice and our firm's largest area of specialization," says managing partner Bobbie Hales. "We provide assurance and clarity over financial information so all of a nonprofit's stakeholders — boards, contributors, grantors and regulators — can rely on it."
Gilbert's community philanthropy includes donations, in-kind services and volunteer time to organizations that better our entire community. "For decades, our firm has hosted an annual community service day in which all our team members volunteer at selected nonprofits," says partner Amanda Williams.
Many Gilbert employees individually serve as volunteers and nonprofit board members. The firm supports them and their causes with time off, funds and sponsorships. With 70 team members, Gilbert's impact is significant — in 2017, they earned the California Society of CPAs award for the highest level of public service among CPA firms statewide.
The Sacramento Children's Home is one example of a nonprofit Gilbert serves both professionally and philanthropically. "This pillar among local nonprofits has been serving disadvantaged youth for 155 years and we're proud to have been serving them for 20 of those years," says Williams, who spearheads a holiday gift drive to benefit the organization and the children in their care.
"We greatly value our longtime partnership with Gilbert CPAs," says Todd Koolakian, director of philanthropy for the Sacramento Children's Home. "The Gilbert team has been a trusted business partner and generous philanthropic supporter for many years and has truly enabled us to fulfill our mission to open doors to the future by maximizing the potential of children and families."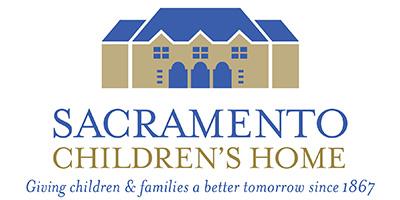 Generously sponsored by