SAFE Credit Union embraces the mission of people helping people. SAFE provides no-cost financial wellness programs to reduce financial distraction to employees in the greater Sacramento area, including those of Kaiser Permanente, State of California, Intel and now the City of Sacramento, through a 25-year partnership that includes investment in the SAFE Credit Union Convention and Performing Arts District.
City employees will have access to SAFE's financial health services to address employers' top concerns:
85 percent of Americans are anxious about their finances
nearly 1 in 3 employees report personal finance issues have been a distraction at work
employees spend about 13 hours per month worrying about money matters at work
financial struggles impact workers across the spectrum
Financial distraction robs employees of peace of mind — and employers of valuable work hours. While only 24 percent of employers offer personal finance services, among those who do, 71 percent of employees use the services. SAFE offers a customizable program with inperson workshops and online courses that help people prepare for Medicare, to buy a home or car, to establish trusts, and more. SAFE's financial educators tailor workshops to specific city employees and work groups and bring insights to where employees are, whether it's in city hall or Kaiser Permanente medical offices.
"Today, even in a good economy, many people struggle with personal finances, including high earners," says Carrie Johnson, manager of SAFE Credit Union's workplace financial wellness program. "Offering workplace banking services enables people to better understand their personal finances to decrease distraction at work."
FINANCIAL STRESS

When asked what they feel causes them the most stress, more employees cite financial matters than any other life stressor combined.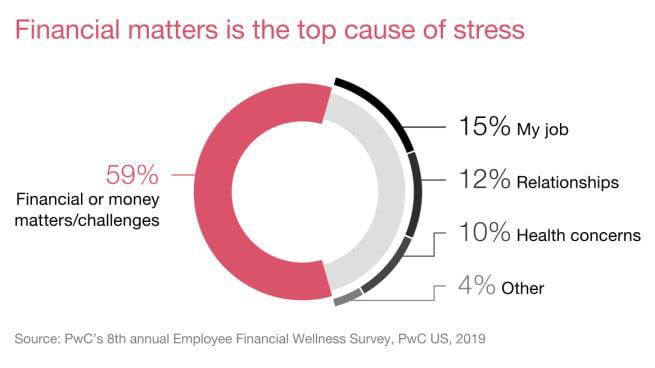 FINANCIAL GUIDANCE

Employees seek personalized guidance and coaching. Successful financial wellness programs find the optimal way to combine technology and human interaction to motivate employees to achieve their goals.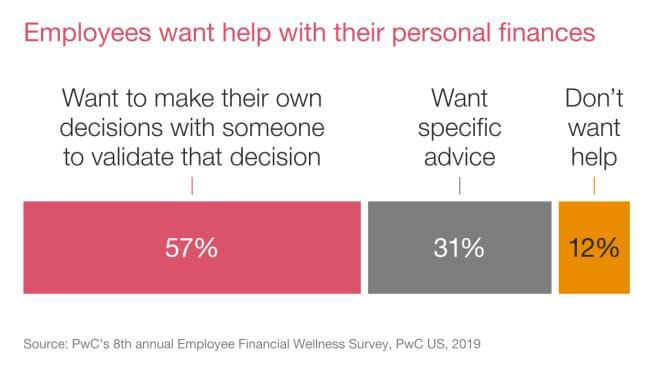 "The City of Sacramento's partnership with SAFE is about more than the SAFE Credit Union Convention and Performing Arts District," says City Manager Howard Chan. "The financial resources offered to employees are equally important. The city wants each of its nearly 6,000 employees to feel financially secure, and SAFE's workshops, educational sessions and other resources can make a real difference in peoples' lives, whether they're saving for their first home or planning for retirement."
SAFE is the region's only credit union with a dedicated team of financial education experts providing financial wellness services to area employers. These experts bring energy and empathy to workshops, sharing their own stories of overcoming financial challenges, breaking down barriers and helping participants feel they're not alone. Johnson says, "Our mission is to promote financial health in our communities. We understand that people need that support."
Debbie Struhm, relationship manager for SAFE's workplace financial wellness services, adds, "Other financial institutions offer personal finance classes, but our workshops are much more than typical textbook information. Our educators share specific tactics for financial success that help relieve the discomfort participants may feel about their own situations or their lack of knowledge. They respond really well to seeing how others have overcome similar challenges."
Struhm says, "Working with SAFE puts the city in a whole new light with its employees, showing that the city cares about them by bringing this resource to help provide a path to financial success no matter where they are economically." To learn more about how SAFE can help your employees reduce financial stress and distraction, call the workplace financial wellness team at (916) 971-2529 or email carrie.johnson@safecu.org.