United Building Maintenance, Inc. welcomes new partner and chief operating officer Brian Baltzley. This full-service commercial janitorial company is also celebrating its 20th anniversary with unprecedented growth. "As part of our expansion strategy, Brian has already dramatically increased our market share and we are thrilled he's now part of our team," says founder and CEO Val Sherman.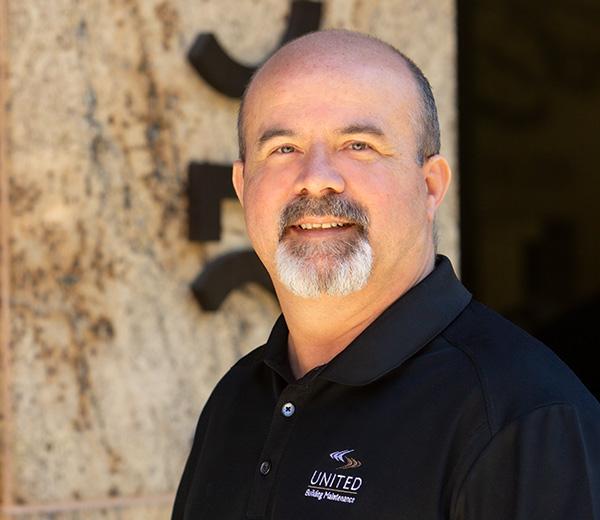 Baltzley has long, successful relationships with building owners and managers in Sacramento's downtown core and as he's transitioned to United from a competitor, those clients have sought him out. "Brian is very well known and highly respected in the downtown area and within BOMA," Sherman says. "We welcomed him as someone to help run United with our shared core values and we got so much more."
With the large downtown clients Baltzley has brought, United's business has grown exponentially. "Our business is on track to double by the year's end," Sherman says. "Brian is really taking us to the next level."
"Our business is on track to double by the year's end. Brian is really taking us to the next level."

— Val Sherman, CEO
Both Sherman and Baltzley put employees first, knowing that honoring and valuing employees instills pride and helps ensure top client service from the janitorial teams through management. United offers profit-sharing plans to every employee at every level, plus raffle prize incentives — including an annual car giveaway — for 100-percent safe work practices on the front lines.
This year, United has also added a stone and concrete resurfacing division. Under the direction of Kevin O'Connor and Michael Lillard, who have also recently joined United from a competitor, the team offers the resurfacing of concrete flooring with a high-sheen, non-slip alternative, stone resurfacing, graffiti and water calcium removal, marble restoration and more. Though a brand-new division for United, the team has quadrupled since its launch and has already been contracted for various sports arenas.
"With Brian, Kevin and Michael on board, we look forward to another 20 years of growth and success," Sherman says.