As B Street Theatre prepares to open its 32nd season, it faces the daunting task of moving from its two-stage playhouse at 2711 B Street and settling into its new home at The Sofia Tsakopoulos Center for the Performing Arts at 2700 Capitol Avenue. The new, 45,000-square-foot complex in the Sutter District features a 250-seat Mainstage theater, a 365-seat Family Series stage, and a 75-seat space for more experimental work.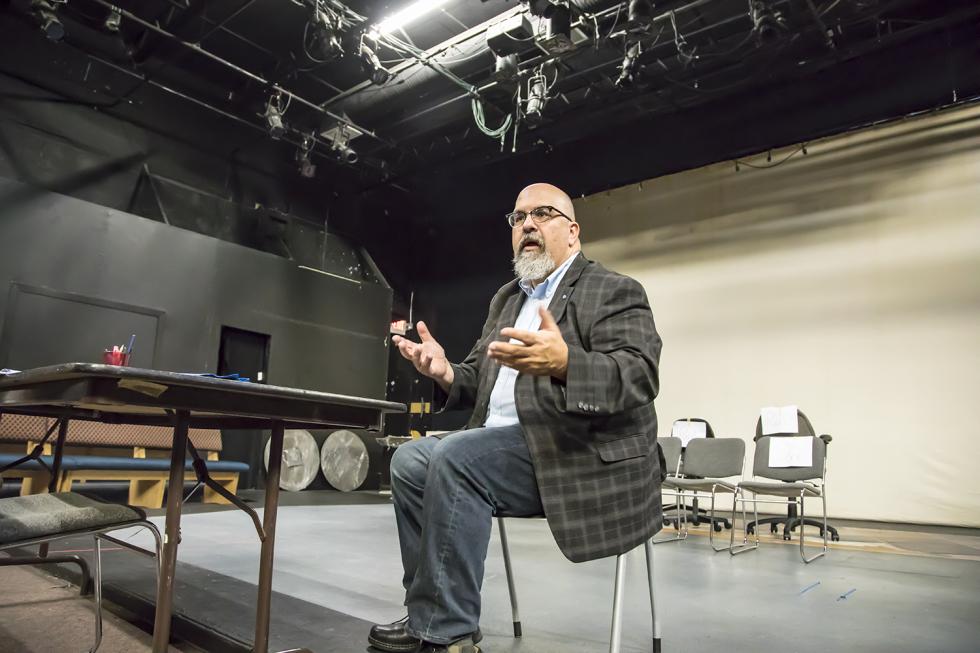 In mid-December, actor and Artistic Producer Dave Pierini and Executive Producer Jerry Montoya sat on an empty stage at the original B Street location to talk about their long history with the professional theater company and their vision for the future. Here is an excerpt from their conversation.
On how it all started:
Dave Pierini: I started with the company in 1991 when we were just the school tour, when we were called the "Fantasy Theatre." We had an office out of a little Victorian house and a van, and we would rehearse in various places. I think we were rehearsing at a church. So, there wasn't actually a brick-and-mortar theater, but we were a theater company and it was a school tour … I was 21 years old then, and I learned a bunch. Did that for two years straight.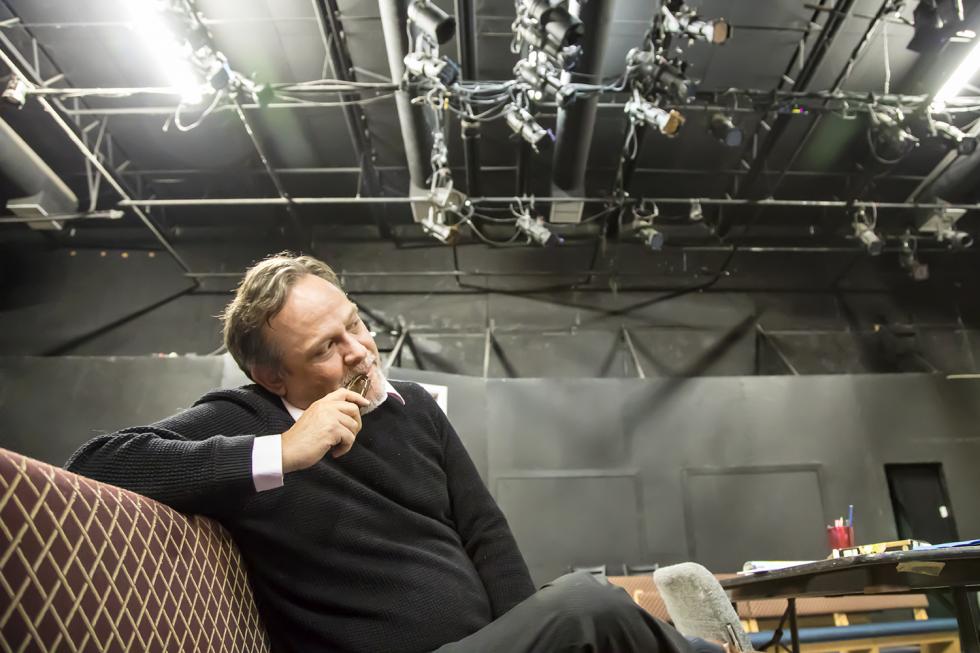 During my second year, we opened up the B Street Theatre. We had already moved into the offices [at 2711 B Street] when Tim [Busfield] came in and said, "We're gonna build a theater." And everyone went, "Okay." And he goes, "Our first show is in three weeks." And they just knocked it out. We opened with port-a-potties outside because our bathrooms weren't ready.
B Street Theatre Timeline

1986:

Actor Timothy Busfield creates Theatre for Children, Inc., a touring theater company for children. Originally called "Fantasy Theatre," it is now known as B Street Theatre School Tour.

1991:

Brothers Timothy and Buck Busfield establish a professional theater company, B Street Theatre.

1992:

B Street Theater opens at 2711 B Street with its first Mainstage production, Mass Appeal.

2002:

The company creates the The Family Series for school tours and families. The Family Series opens on the second stage at 2711 B Street with Jack Gallagher's Just the Guy.

2012:

The B3 Series launches with a performance of Red.

2016:

B Street breaks ground on a 45,000-square-foot complex at 27th Street and Capitol Avenue.

2017:

The Mainstage theater at 2711 B Street closes on Christmas Eve with a final performance of A Moving Day by Buck Busfield and Dave Pierini. During the year, the company performed for approximately 110,000 adults and 200,000 schoolchildren.

2018:

B Street Theater is scheduled to open at The Sofia Tsakopoulos Center for the Performing Arts (The Sofia) at 2700 Capitol Avenue. Richard Bean's One Man, Two Guvnors is set to preview on the Mainstage January 31.
Jerry Montoya: Same thing happened in [the administrative] building. We had scheduled a [Family Series] show before we had power in the room. We were using the outdoor bathrooms and we had a show at 7:00 p.m. We got power at 5:30 in this building. We did all the tech on the show in about 30 minutes and did it in front of an audience.
Looking to the future, we've so increased what we can do technically, the scope of shows, the quality of delivering that show to the audience, the audience experience … The move is such a huge project that it feels daunting, but I've asked everybody to think of it as an opportunity. When are you going to get the chance to do the first show in a new space? It's a once-in-a-lifetime experience to be part of this project.
Pierini: This will be the biggest transformation that this organization has ever gone through and probably ever will go through. Unless the future brings virtual reality and we figure out how to transport our bodies into people's minds.
Montoya: We'll just install that into the new space.
Pierini: Yeah, exactly.
On the capabilities of a larger space:
Montoya: There's going be quite a learning curve to learn what the new building can withstand. Our goal is to stress the building really, to push its limits and find creative ways around those limits. Then you know you're at full capacity. Anything less than that, you're cheating yourself and your audience.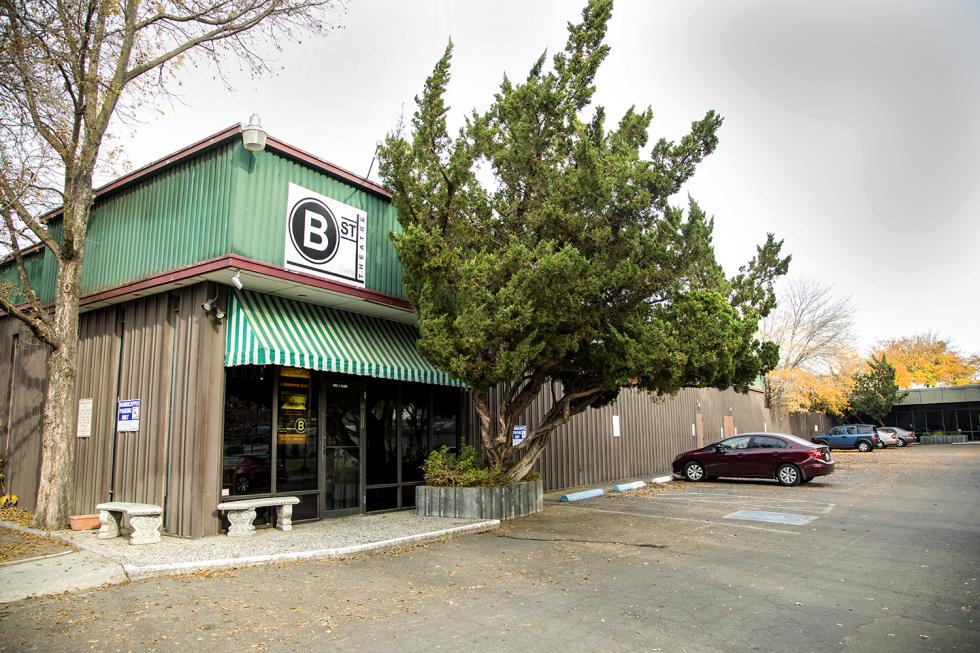 Pierini: One of my duties is to find the plays that we do and then I bring them to Jerry and to [Producing Artistic Director] Buck Busfield and [Artistic Producer] Lyndsay Burch, and we all hash out what seems right. A number of plays go into a pile for me. These are plays we just can't do because the scenic requirements to do them well were just beyond what we could do here. The cast size was too big because we can't fit a bunch of people on the stage.
But, for instance, One Man, Two Guvnors — the first show we're going to do in the new space — was on that pile. And when it came time to talk about what we would open with, this show is so of the DNA of this theatre company. It's really funny, there is a ton of physical comedy, but it was too big. So then when it came time, I pulled it out, showed it to Buck and said, "Here's the one." It's still a very big show for us even in the new space, but it's going to allow us to show off so much of that, what that space can do, what the new Sofia space can do.
On packing up and moving out:
Montoya: A normal family home is what? 1,200-1,600 square feet? We're going to move 30,000 square feet. And like every family, you've packed things into every corner, every closet, underneath the risers. And we're a theater, so we need to keep all this stuff because we could use it in the next show so we don't have to re-buy it. So we're moving 20 houses that have been lived in by hoarders.
Pierini: But everything hoarded is of value.
​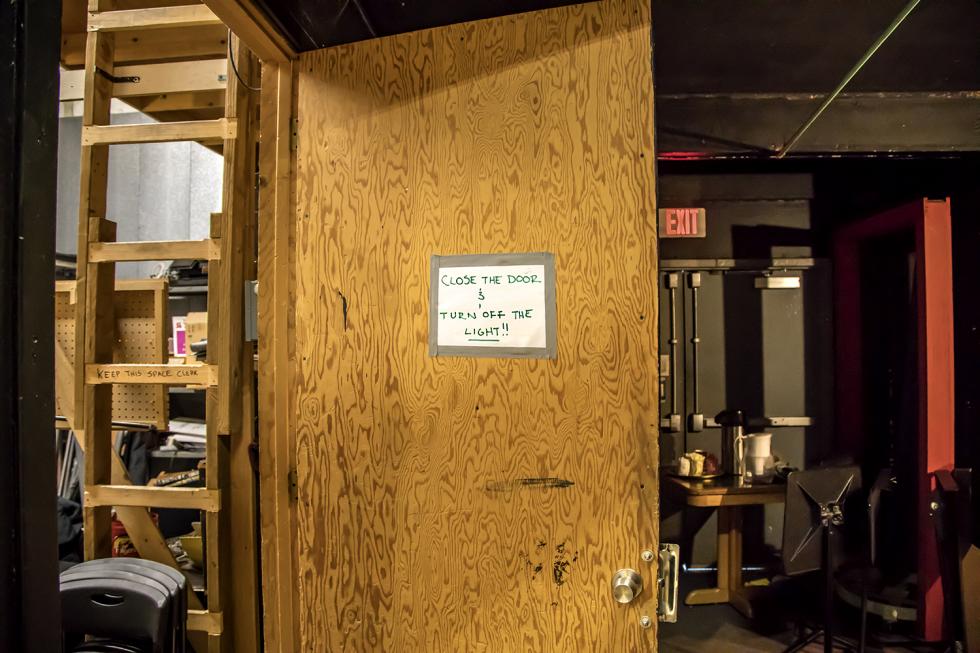 Montoya: And we're doing it at the same time we're producing the largest show we've ever done … You can't really envision what it's going to be like until you're in it, you know, kind of like what death feels like. All those things. The big questions. This move is a big question.
On the cultural relevance of live theater:
Montoya: Theatre is an animal that is so intimate. That's why it's always been here — because people need to feel stories. Not just watch them in a movie, which is a very private experience. Not just read them in a book, which is a private experience. The theatre is a collective community experience, and it's for the 250 people sitting in the mainstage there. They're having a unique experience that night that no one else will have, hearing a story and sharing it.
Pierini: There's so much competition for entertainment, right? You don't have to leave your couch now, and you have a multitude of entertainment options. But there's something about the experience of live theatre that is a unique experience each night …
What The Sofia is also going to offer is live music. We're going to have dance and partnerships with other arts groups in the community. There will be a 75-seat space upstairs where we're going to do all kinds of experimental stuff that appeals to a younger crowd, including comedy and sketch and stand-up.
This is, by the way, the question across the nation: How do you get young people into the theater? … We try to attract young people with different events that we do. Right now, we have a $9 at 9:00 for the Saturday at 9 p.m. shows. That brings in a very young audience. We do other special events that bring in young crowds. We give them a taste so that then when they're in their 30s and they go, "Hey, what should we do tonight? I don't wanna go to the club. We got a babysitter, what should we do?" "Hey, we saw a play. That was fun. We should go back there." And then we convert them to theatergoers.
Montoya: It's going to be a fabulous journey for us as we go into this new building to be able to have a facility that can handle everything from children's theater to concerts. It's going to be literally a cultural meeting place in Sacramento, for all ages. And that's going to inform what we all do.