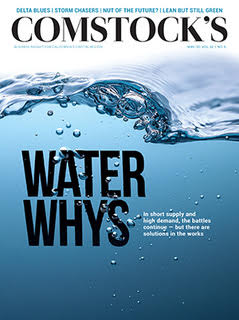 This story is part of our May 2020 print issue. To subscribe, click here.
In 2013, she launched the Common Cider Company. Based in Auburn, Toves estimates the brewery produces around 75,000 gallons of hard cider monthly. The process begins by filling tanks, some up to their 5,500-gallon capacity, with fresh apple juice from the Pacific Northwest.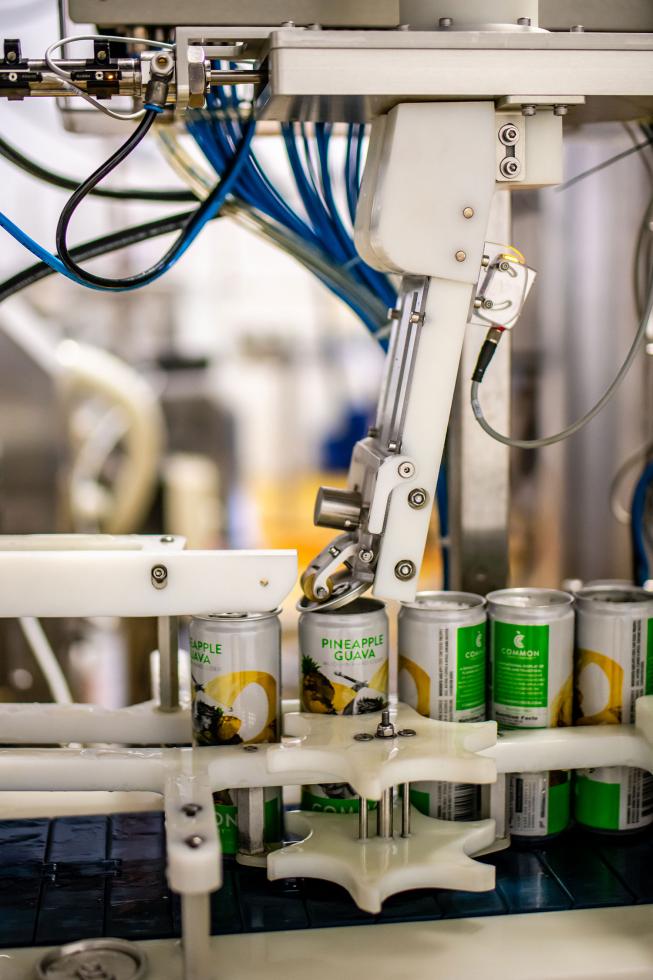 "It takes about 14 days to ferment" and become alcoholic, she says. It's then transferred to other tanks. "That's when I add the flavoring, sugars and stuff to get our final batch," says Fred Lisanti Jr., the company's cider maker (below, preparing to clean the tanks). Common Cider's staple flavors are blood orange tangerine, pineapple guava, hibiscus saison and blackberry sangria.
The cider is then ready for canning. Empty cans are mechanically distributed onto a conveyor belt, and employee Chris Bidart (pictured in lead image) ensures each 12-ounce can is filled equally. The tops then are sealed on, the cans are rinsed and dried, and the batch number and expiration date are printed on the bottom.
"We do about 43 cans a minute," Bidart says, and up to 19,000 a day. Toves says the cider is available at Whole Foods, Raley's, Total Wine, BevMo, Safeway, SaveMart and Costco, among others.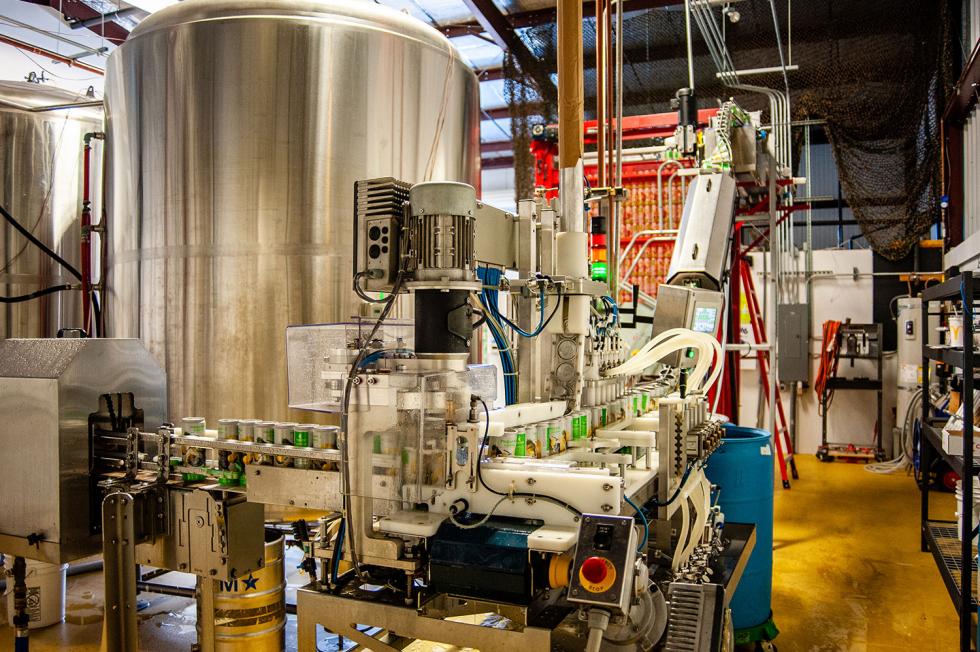 At the onset of the coronavirus outbreak, she says the team increased production to create a three-month inventory so they could continue distributing with fewer employees on-site during the crisis, and they are continuing to brew.
—
Watch our In the Making series and other videos as soon as they come out: Subscribe to Comstock's Youtube channel!