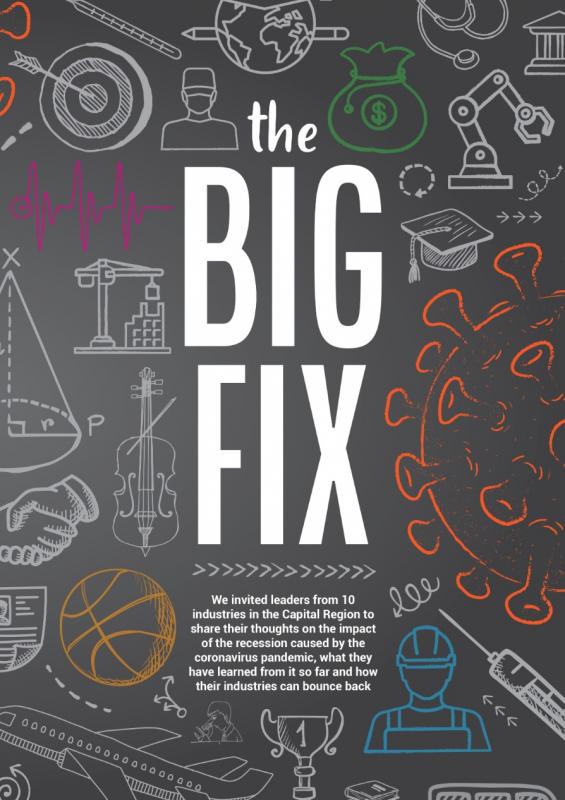 This story is part of our August 2020 Big Fix issue. To subscribe, click here.
When the coronavirus pandemic forced the closure of restaurants, sports venues and other places where consumers purchased more than half of what they eat, people flocked to grocery stores, spurring panic-buying and causing doubt in the global food supply chain. But the farm-to-fork culture in the Capital Region continued to provide reliable sources for the delivery of fresh produce and staple ingredients from local producers. As the local food system feeds more people during the pandemic than it ever has — it's only roughly 1 percent of the market — many local producers have increased efficiency and strengthened local partnerships, which could lead to a greater share of the market. Here's how four businesses are engaging in the Capital Region's farm-to-fork economy and have adapted to the pandemic so far.
---
Next Generation Foods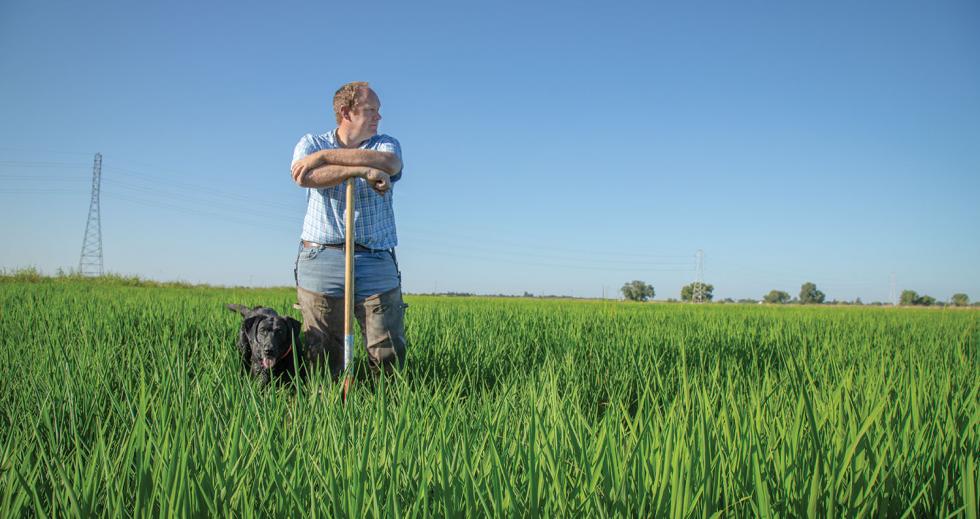 At Rue & Forsman Ranch in Olivehurst, rice farmer Michael Bosworth devotes less than 10 percent of his crop to specialty rice like organic brown, organic sushi, brown and white basmati, and white jasmine. Before the pandemic, he exclusively sold those varieties (several million pounds annually) through Next Generation Foods, his food distribution company that sells locally sourced ingredients from various farmers directly to chefs and large institutions such as Golden 1 Center, university cafeterias including Stanford University and UC Davis, and tech campuses in the Bay Area. When the pandemic hit, that business essentially stopped, says Bosworth.
But a small percentage of his specialty rice was sold to retail customers through localized food hubs like Farm Fresh To You, Capay Valley Farm Shop and Tahoe Food Hub that deliver groceries to consumers at home. Those markets sold several thousand bags of rice a year, and that small diversification in markets may have been critical to Next Generation Foods' ability to swiftly shift its business model.
When rice became a rare commodity at grocery stores as consumers stocked up, people looked to purchase staples through outlets like localized food hubs. With the supply of rice on hand, Bosworth increased Next Generation Foods' team of three to more than a dozen, nimbly shifting his business model in 10 days to accommodate where people were now purchasing their food, he says.
Within two months, consumers bought more than 100,000 of Bosworth's 2-pound bags with labels applied, primarily through Farm Fresh To You. That volume justified investing in the company's first 2-pound preprinted bag, making the product more appealing to consumers, says Bosworth, and easier to shift between markets based on where the future demand is.
"I think we'll continue to serve the retail side of the business more than we ever have, and we want to get better at that. We really want to improve our look and tell our story," he says. At Next Generation Foods, Bosworth owns the entire food supply chain, from growing rice seed to delivering the product to customers, giving him control at every step, which translates to reliability.
---
Farm Fresh To You​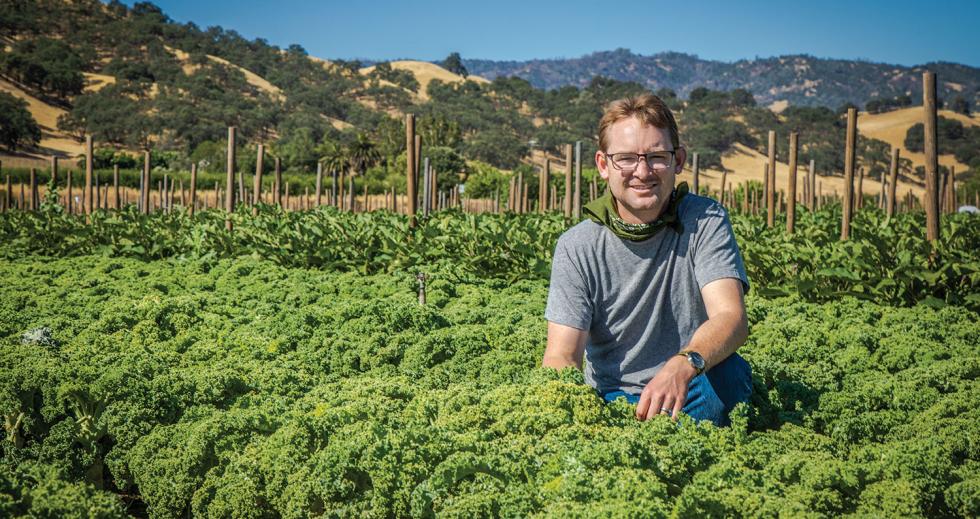 Roughly 700 local food products, including Bosworth's rice, are sold through Farm Fresh To You as add-ons to produce boxes from its own farm and others. Before the pandemic, Farm Fresh To You delivered organic produce to more than 30,000 homes throughout California every week, but add-ons only accounted for 10 percent of sales. At the beginning of the lockdown order, that number jumped by tens of thousands, according to the company, and the spike in demand for add-ons like milk, eggs and meats skyrocketed to 30 percent of business.
"Overnight, people buying those items grew by orders of magnitude, and so we were stuck scrambling," says Thaddeus Barsotti, co-CEO of Farm Fresh To You. The company needed to secure more eggs, solidify relationships with its dairy contacts, reconfigure its packaging and fulfillment processes, and improve its online technology to accommodate the growth, he says.
But some products in high demand caused challenges that couldn't be resolved through relationships. When Farm Fresh To You sold out of butter, Barsotti's supplier told him it had run out of packaging material. "It's not that there's no butter," says Barsotti. "They went through two years of cardboard to pack it in." Eggs destined for restaurants that were rerouted to retail markets suddenly required 12-count cartons, rather than 30-count flats. For numerous products, manufacturers simply couldn't produce packaging quickly enough to keep up with demand.
Barsotti hopes the ability of companies like his to quickly adapt to upheavals in markets will build support for alternative food networks. "I'm cautiously optimistic some of that's going to stick, and people are going to begin to look at who they buy their food from and (will) want to be a little bit closer to the supply — the actual supplier — than, say, a retail chain is normally," says Barsotti.
---
Raley's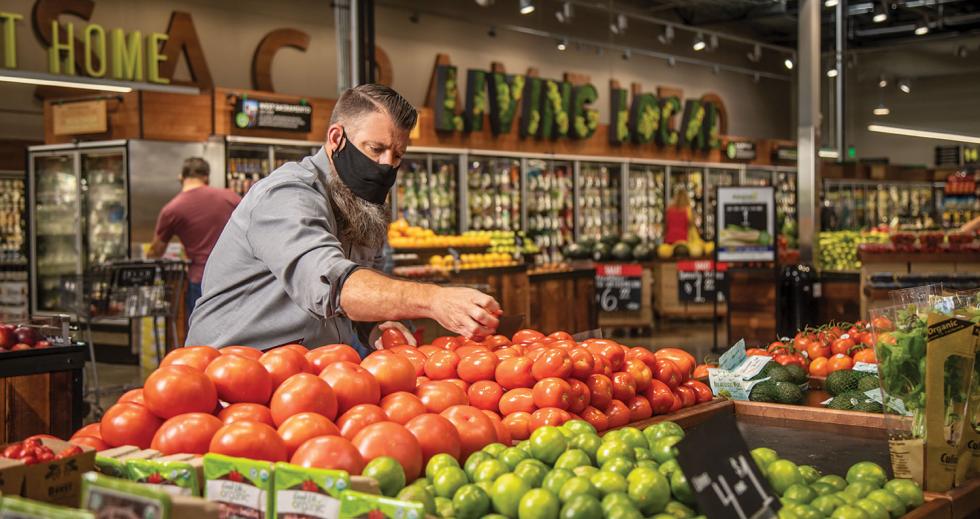 Raley's, headquartered in West Sacramento, supplements its domestic and globally imported produce with its Living Local program, sourced through relationships produce managers have built with farmers within 50 miles of their individual store. Raley's has 128 stores — Raley's, Bel Air, Nob Hill Foods, Market 5-One-5, Sak 'N Save and Raley's O-N-E Market (the sale of its two Food Source stores is expected to close later this month) — in California and Nevada.
"They have a little bit of autonomy," says Michael Schutt, senior category manager for produce and floral who has been with the company since 1986. "We do the buying globally, but we want to give them advice and help them … make deals within their communities and telling the communities we are doing that."
Those conversations with local farmers meant produce was the first food category to rebound after the disruption to grocery stores. Daily orders could be adjusted to meet demand, making produce available to consumers within 24 hours of ordering, whereas other products that had to be ordered months in advance would take much longer to appear on shelves.
Local relationships also offer small farms and new products entry into mainstream retail grocery stores. For example, prior to the pandemic, the Center for Land-Based Learning, a nonprofit in Winters that educates beginning farmers, sold 100 pounds of melons to Raley's in West Sacramento. The relationships also work for products that need to be reallocated as the pandemic shifts markets. Raley's now purchases products once slated for restaurants, like peeled garlic and large bags of russet potatoes.
"We pivoted to open up channels we wouldn't have in the past," says Schutt, who points out that some large produce distributors who supplied restaurants approached Raley's. "We were open to that."
And while Raley's doesn't procure its meat from local or small producers, it has a partnership with Harris Ranch in Coalinga that is similar to its relationships with local produce farmers, allowing weekly purchase orders that can flex with consumer demand.
---
Yisrael Family Farm​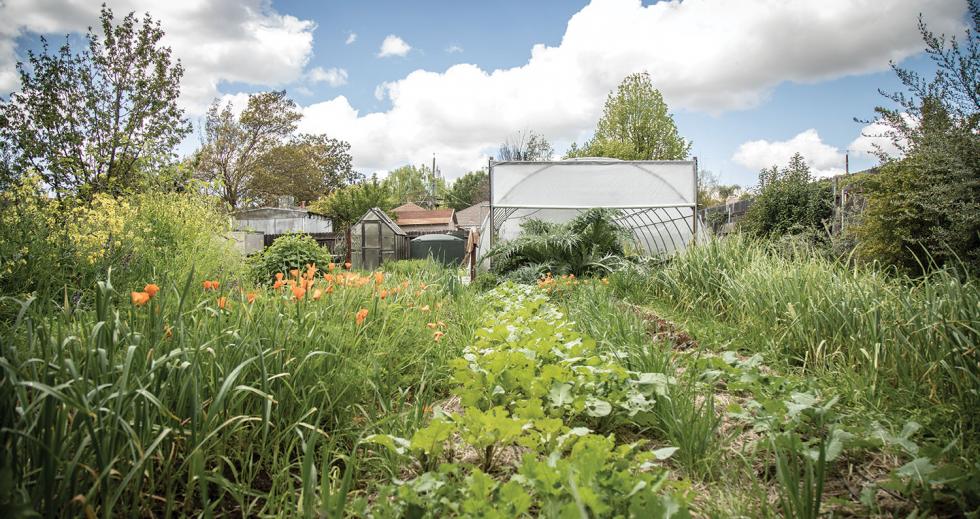 For those who grow their own food, the supply chain is at home. It's a concept Chanowk and Judith Yisrael are teaching Sacramento's Oak Park community — historically a food desert — through Yisrael Family Farm, which produces 4,000 pounds of food annually on half an acre.
"While we're a farm, our main job … is to get people to grow their own food," says Chanowk. Since the pandemic, interest has exploded. The Yisraels are inundated with requests for garden coaching and seeds, and they've sold thousands of plants in the last month through their nursery, nearly a 400-percent increase in sales.
Orders to shutter businesses led them to close their office at the Fruit Ridge Community Collaborative, where they held most of their 75-100 classes a year. Judith says how they educate the community has had to change. "We're usually hands on. 'Here's a lemon balm: Touch it, feel it, smell it,' to now having this virtual world of, 'This is how you start your wine-barrel garden,'" she says. More online classes and workshops will be part of the Yisrael Family Farm's future to stay in contact with people and inspire and engage those who want to grow their own food, she says.
Chanowk says characterizing the pandemic's impact of food insecurity in his community depends on whether you look at the glass half full or half empty. With thousands of plant sales and a single tomato plant producing 8-10 pounds of fruit, the potential food being produced in the community is staggering. "What's happening is we're starting to see this new world that's always been there for people like us, but people are (saying), 'Wait a minute, even though it's forced on me now, it's something that I can emerge out of … with a new set of skills,'" he says.
–
Stay up to date on business in the Capital Region: Subscribe to the Comstock's newsletter today!