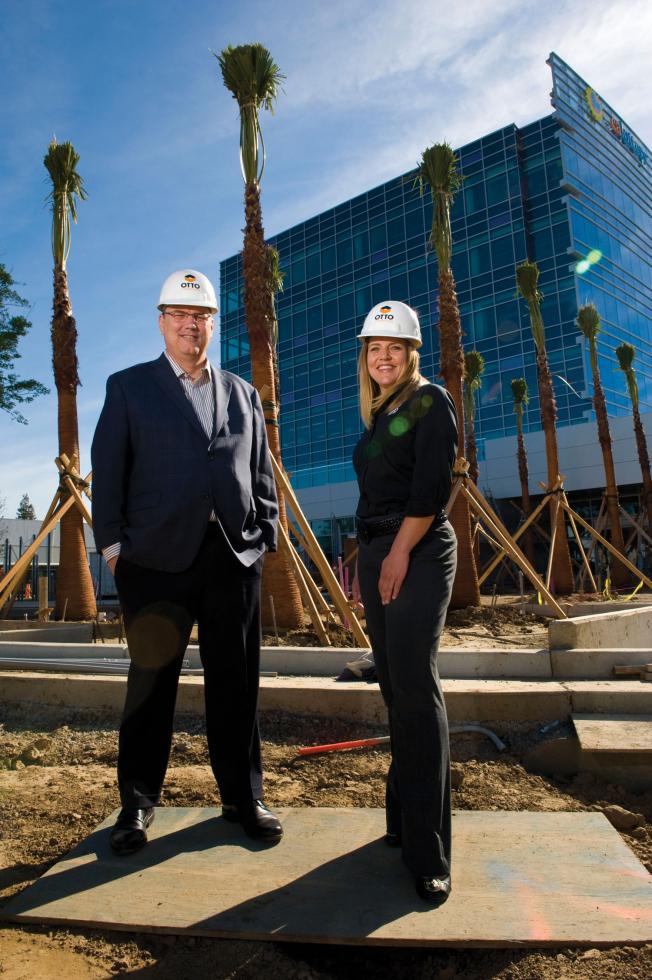 Bringing in new owners and managers can disrupt a small business even under the best of circumstances. When death forces those changes on a business with little or no warning, the stress multiplies exponentially.
Several Sacramento-area businesses have had to grapple with that challenge in recent years. In November 2009, Art Savage, majority owner of the Sacramento River Cats minor league baseball team, died at age 58. In February 2007, Otto Construction President Carl Otto died at age 60. In October 2006, Charlie Rominger, co-founder of Rominger West winery in Davis, died at age 52, only days before the winery's grand opening.
Wineries seem to be especially affected: California has hundreds of them, and many are family operations. That same year, David Jones, who founded Lava Cap Winery, died at 77. The Bogle family has had to endure it twice, first when Chris Bogle died in 1997 at age 45, and again this year when his wife, Patty, died at age 59.
Some had made contingency plans. Others had to make battlefield promotions when the leader fell.
"Carl was just starting a succession plan. We were sort of caught semi-flatfooted," says Michael Feuz, who became president of Otto Construction. "He had been in discussions with me of transitioning to the president role for day-to-day-activities. But, again, it was just the start of that. We kind of did it by the seat of our pants."
What the Otto family did have going for it was longevity. "I like to think that, having worked with Carl for 15 to 20 years, I had a pretty good understanding of what he was looking to do," Feuz says. Fifteen or 20 other employees have been with Otto for a couple of â?¨decades.
Long-term employees made it easier to maintain the momentum of the corporate culture, says Allison Otto, director of business development and one of Carl Otto's children. And it helped the family get back to work.
"It was very hard," Otto says. "I realized when my dad was here that I was very lucky to work for him every day. I never took that for granted. I trusted everyone that was here. They all felt the same pain that I did. So coming back to work was hard, but it was hard for everyone who worked here. So I felt like it was OK."
That same dynamic helped at Bogle Vineyards, where employees average more than 10 years with the company.
"We've had the same core management team at Bogle since my dad died," says Warren Bogle, president and vineyard manager. "They were working with my mother and my father, the same core group. I think that has been key. They know their job; they do their job. They know how we work; we know how they perform. And they perform very well."
Knowing the wine is being made correctly and the sales staff is getting it onto store shelves allows the Bogle family to focus on the big picture. In addition to Warren, Jody Bogle handles customer affairs, international sales and the wine club. Ryan Bogle serves as vice president and oversees the accounting department.
At the same time, Warren Bogle gives his mother a lot of credit for allowing him to take on the farming side of the business fresh out of college when his father died.
"She really stuck her neck out there to do that," Warren Bogle says. "I'm not sure a lot of other people would have allowed their 21- or 22-year-old son to do that. That really meant a lot that she had that much confidence in me. I think it really allowed her to focus on the winery."
In addition to continuity, there are a few strategic and tactical tools that can help a family navigate a sudden transition. They fall into three basic categories: ownership, governance (who will make big decisions) and management (who will carry out the decisions).
"It's the alignment of those three elements that are paramount to your success," says business transition consultant Kurt Glassman, president of LeadershipOne Inc. in Sacramento.
A will or trust is a good start for dealing with ownership, but not always enough by itself, Glassman says. If a company has multiple owners, a buy-sell agreement can solve a lot of problems before they arise. Such an agreement dictates what would happen to an owner's share in the case of death, disability, bankruptcy, divorce or retirement.
At meetings of the Capital Region Family Business Center, Glassman has asked how many members have buy-sell agreements. Only about 25 percent raise their hands.
"We always worry about the situation where you have partners who have been in business a long time and all of a sudden something happens," Glassman says. "Does that mean all of a sudden I am in business with my partner's spouse? And if I'm the spouse, I may not want stock. I'd want cash."
Among those putting together buy-sell agreements is Jeanne Jones, chairperson of Lava Cap Winery in El Dorado County. She and her late husband had been giving shares to the next generation a long time ago, and she still holds her stock. Their sons, Tom and Charlie, are active in the business. That makes the ownership more complex.
"If one of us dies, you want to protect the winery and the owners who are working in it so that they don't end up with a problem that is contentious," she says. She gave high marks to publisher Nolo Press for its free, downloadable forms.
The more generations involved in a business, the more crucial ownership can be, says Fran Lotery, a principal at Relative Solutions LLC in Santa Barbara.
"As family enterprises get older, you tend to have more people not working in the business than are. But they still have ownership," she says. Some family members may sit on the board of directors but not earn salaries at the company. Or some may hold key management roles while others aren't involved at all.
"You can't just say, 'Let me run the business, and be happy with your checks.' That tends to be fighting words because people then think they have no voice," Lotery says. "It gets complicated. It's not black and white. It requires huge relational skills."
Her firm uses a "360-degree" survey tool, getting family, senior leaders, peers and lower-level employees to talk about each family member's business strengths and what they need to develop. The information can be valuable for creating a structure that lets people move into the roles for which they are most capable.
"What you always want to avoid is having someone by default getting into a position of power," she says.
For big-picture governance, an advisory board can add a lot of strength during the transition. Rominger West Winery put together such a board earlier this year. Winemaker Mark West wishes he'd had one to rely on when he lost his business partner.
"It was a failure on our part not to have it in place," he says. "I think we could have pulled in some more expertise, some good advice on how to move forward. It's also nice to have people who are supportive of what you are doing."
Otto Construction did have an outside board, and the moral support helped Feuz navigate the fast transition from vice president of operations. For a while the board met monthly instead of quarterly, so he could bounce more questions off them.
By definition, an advisory board doesn't have power to control the CEO or president. That tends to make people harder to recruit. If they can contribute some kind of expertise the family needs, they usually expect to be paid, Lotery says. That's another reason families tend to delay forming one.
Although Rominger West lacked a board, it did have the advantage of life insurance on each of the founders.
"For the most part we set it up because Charlie and I were so integral to running the business," West says. "Losing either one of us meant going out and hiring someone else to do the job." And that's exactly how the money was used, to bring in a temporary consultant to train Rominger's brother Bruce to take over the vineyard operation.
"It was quite a challenge when we lost him," West says of his business partner. "I would guess it took us two years to completely overcome, and I'm not sure we are completely past it. Even now he is an important part of what we are trying to accomplish. I know he is a constant part of his brothers' lives, and he is a constant part of mine."
Entrepreneurs tend to be optimistic, so it's not always easy to get them to plan for sudden tragedy. But any business owner should understand the idea of risk management, says Lotery.
"It's no different than earthquake planning when you think about it," she says. "You certainly never want to use it, but you want to have it around."
Succession planning is also a constant process.
"I would say you want to revisit it as part of your annual strategic planning process," Glassman says. "People think about succession planning as kind of an event, but the needs of the business are constantly changing."
The skills of the various family members also change over time, especially as a new generation matures. And the availability of family members to step into new roles can change from year to year.
"From a personal perspective of 20 years of working with families, this is the toughest issue when they â?¨haven't had it adequately planned," Glassman says.
Because the results aren't immediate, it's easy to put off planning for â?¨a death.
"It's not something that is fun to talk about. It becomes a back burner item so quickly when you get busy with your day-to-day things," Allison Otto says.
The most important thing for small-business owners to do is start talking to one another and to outside experts, Jones says.
"I think the main thing is that right from day one, the family should have regular meetings and discuss everything that is going on in the business," she says. When her husband was running Lava Cap, he was the hub of the operation, coordinating the separate spokes that each key employee had charge of.
"He was the one that pulled it all together, and we didn't have the experience of working with one another," she says.
Contingency planning can be simple or complex, Glassman says, but mostly it's a matter of attitude.
"It's the fact that if you really care about your business and family, you need to take a proactive role in this," he says. "In many ways it is the greatest gift you can give to your family."
Economic revival is giving some company owners hope that it may finally be a good time to sell their business. But without an exit strategy or some advance planning, those owners may be in for some sticker shock.
When Albert and Frances Lundberg fled the Dust Bowl-ravaged cornfields of Nebraska in 1937 to settle in the greener pastures of the northern Sacramento Valley, they did so with hope for the future.