The invasion has begun.
Don't look surprised. This moment has been a long-time coming, with research groups prophesying 2015 as the launching point of the wearable technology takeover. Smartwatches and glasses, belts and buttons, fabrics and fitness-focused armbands, they're all coming and coming fast. And when the Apple Watch hits markets this month, you can't say you weren't warned.
The number of people donning wearable devices will triple this year, spearheaded by the Apple Watch, which is expected to attract 10 million users, according to a Forrester Research report. With the wearable trend predicted to be mainstream by 2020, Forrester also found that 68 percent of global technology and business leaders see wearables as a priority for their companies.
"Perpetually connected wearables will enable workers, partners and customers to experience new levels of immediacy, simplicity and context in their mobile computing experiences," wrote report author J.P. Gownder last January. "Wearables aren't just a consumer phenomenon: They have the potential to change the way organizations and workers conduct business."
Don't expect the Capital Region to escape this trend. Several Sacramento-area companies have been busy prepping for the wearables revolution. At the International Consumer Electronics Show in January, Intel CEO Brian Krzanich unveiled Curie, a button-sized, open-source, wearable computer set to hit the market in late 2015. Last year, not-for-profit vision insurance company VSP Global partnered with Google Glass to provide prescription lens coverage for early adopters with VSP memberships.
Why Now?
"From the individual's perspective, the ubiquity of the smartphone has ushered in a cultural shift, where users are now empowered by instant, hand-held information," says Jay Sales, innovation strategist at VSP Global. On the hardware side, sensors and battery technology have gotten smaller and cheaper, driving the explosion of micro-electro-mechanical systems (MEMS), which can track motion, pressure and other outputs and send data to various connected devices.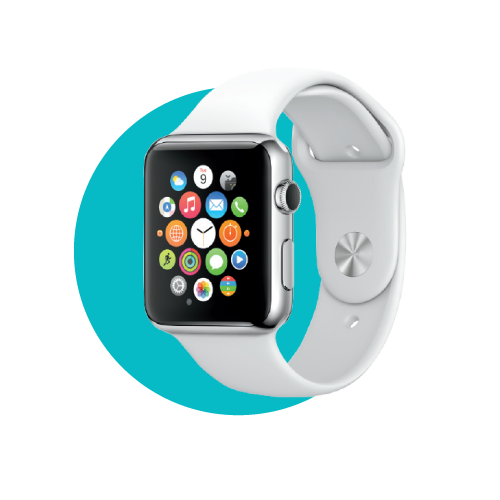 But products need to be more than mini smartphones to last in this market. Nobody wants to wear a bulky, heavy device, no matter how many functions it boasts. Even though "lighting fashion" has been growing in popularity, LED earrings and glowing shoes tend to be, well, dull.
In the booming areas of health care, sports training and physical education, wearable tech winners will have a wide range of functions but still be fashionable, says Helen S. Koo, assistant professor in the department of design at UC Davis.
"How can we resist a product that is fashionable, reasonably priced and has smart functions?" she says. "Technologies are out there, so why do we have to keep all our garments so boring?"
Dressed to Live
As the population gets older, more and more consumers are focusing on their health. It's no surprise, then, that one of the biggest trends in wearable technology is health care products that monitor vital signs and symptoms. As director of the UC Davis Fashion Design and Technology Lab, an incubator for young creative designers and researchers, Koo has been a pioneer of apparel technologies.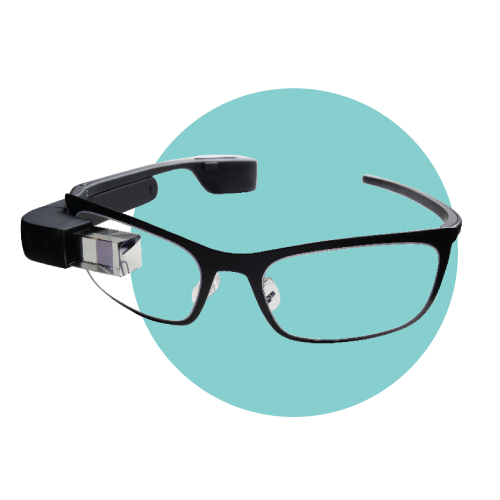 For diagnosing diabetes, she developed a nanostructured, fabric-based gas sensor that detects acetone levels in the wearer's breath.
"Clothing is the closest environment to our human body, and it is very portable and a good tool to carry functionality," Koo says. "By wearing the sensor as a detachable patch or as an integrated garment type, we can free our hands and focus on our lives instead of poking fingers for painful and frequent check-ups."
Koo expects these gas-sensor wearable products to help diagnose cancer and other diseases earlier. Her designs for the TellMe therapeutic sweater have buttons that play sounds, allowing children with autism to better communicate with the world.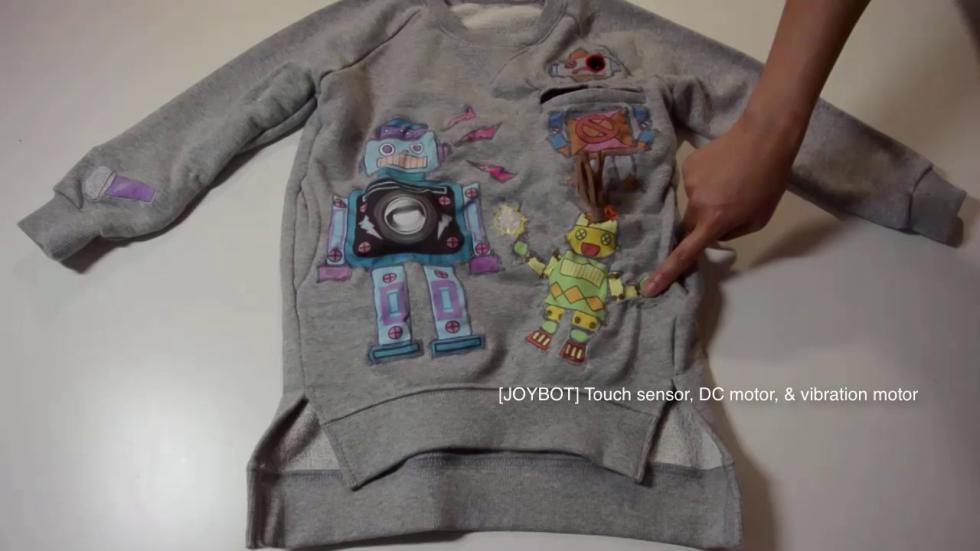 According to Sales, we're on "day one of what I like to call personal health and longevity empowerment, with wearables playing a small but very important role in that journey." The impact of such life-altering innovations remains to be seen, but Sales noted that too many wearables out there now suffer from a lack of meaningful data feedback.
"We can gather all sorts of different data," he says. "But if that information isn't translated into something meaningful with actionable insights for the user, you're simply telling people that they walked during the day."
A Good Fit
A simple mileage tracker might be enough for some people. Others might want a more comprehensive solution, such as a wearable that monitors heart rate and blood pressure while offering Wi-Fi capabilities. Preferences will vary but companies should have a target customer in mind, according to Troy Angrignon, a Bay Area-based management consultant and self-described gearhead.
Angrignon tests wearable technology in the health and fitness arena. You might see him running in the gym, his body clad in five different devices at once to cross-reference accuracy. The products that last, he says, will be those tailored to a specific niche.
"I'm looking at it from a product management standpoint," he says. "Are you going after the couch-to-5K crowd or the advanced backcountry ultrarunner? You can't often span that far."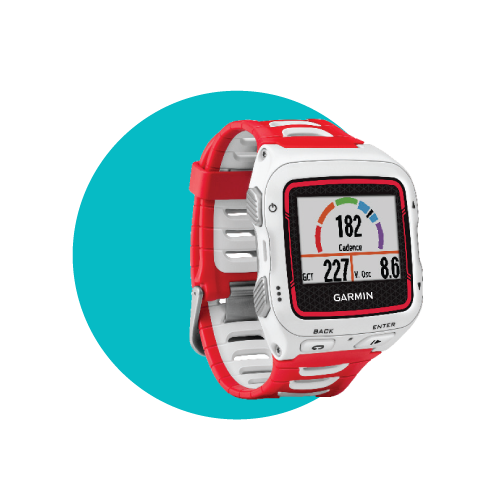 He cites the fitness tracker Basis Peak as an example of a product that failed to identify its core customer. The device, he says, had really pedantic alerts (Yay, you wore your band eight hours!), but the website showed an intense display of overwhelming data. On the other end of the spectrum, he highlights Garmin's multisport GPS watch, the Forerunner 920XT, as a noteworthy example. Geared squarely for the triathlon market, the water-resistant device is easy to use, with great navigation, a bright screen, audible alerts and up to 20 hours of battery life.
"This is the biggest issue: Who is your customer?" he says. "Be aggressive about making sure it's a good fit. Know your customer, design for your customer and execute on that promise."
Gearing Up
Few people have their finger on the wearable tech pulse like Triathlon Hall of Famer Sally Edwards. She's been tracking the industry for three decades, and the technology's finally caught up with her vision.
"I bought my first heart rate monitor in 1984 for $500. We didn't have the word 'wearable' back then," says Edwards, founder of Fleet Feet. "I had just qualified for the Olympic trials' women's marathon. I had no idea what the numbers meant, so I decided I would learn about it."
In those days, the heart monitor was a transmitter on a strap worn around the chest. Edwards studied the technology, trained with the device and wrote a book on heart monitors. Throughout the 1990s, she started teaching people how to use the technology.
Two years ago, she stepped fully into the wearable tech world with her Smart Hearts System. Developed by her company, Heart Zones USA, this open system uses an armband to track and display 16 different markers, including heart rate, calories, distance and speed. The device provides instant feedback, allowing users to check their stats on the computer. This system has become popular in elementary schools, health clubs and wellness centers.
The main difference between now and 1984 is that this new technology is getting smaller and more flexible to the point of being almost inconspicuous. This is a good thing, Edwards says, because otherwise these products end up collecting dust somewhere.
"The dirty little secret about wearable technology is that 70 percent are put back in drawers within the first 90 days," she says. "Nobody wants to talk about that."
We want to hear your wearable tech experiences. Take our poll and let us know what you think!