As part of our 2019 salute to women in leadership, we feature seven of the Capital Region's most relevant and successful women leaders — here's one of them.
Nicole Howard
Chief Customer Officer, Customer and Community Services, SMUD
When Nicole Howard joined the Sacramento Municipal Utility District in 2002 as a part-time customer service representative, she didn't anticipate being with the company 17 years later. "I've had the opportunity to learn and grow at SMUD, and since my current role is the ninth position I have held, I learn something new every day, which keeps the work exciting and rewarding," she says.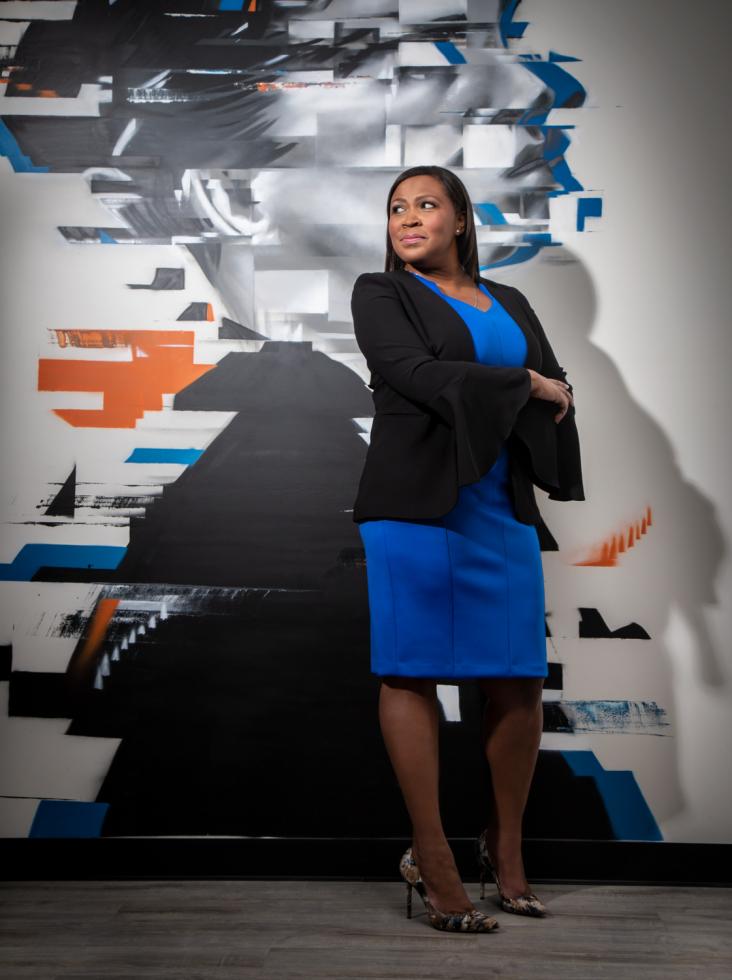 Howard's been in her current role, chief customer officer, since 2015. She oversees SMUD's $1.5 billion retail business (customer and community services is the company's second-largest business) and its 550 employees that manage the customer service operations and community programs for SMUD's 628,000 customers. "My business unit is the people and the technology that support all the customer-facing aspects of our business," she says. That includes things like corporate communications; marketing; public relations; customer experience and community engagement strategies; and customer education for both residential and business customers.
Howard has witnessed what she calls "unprecedented changes" in the energy industry as part of SMUD's leadership team cultivating innovation and technology tools to respond to policy mandates, changing energy technologies, and fundamental shifts in how its customers source and use energy. Howard was part of the leadership team behind the rollout of SMUD's new smart meters, which came online in 2011 and 2012. The smart meters provide robust data that gives SMUD insight into its customer's energy behavior, and gives customers the ability to better understand their usage.
"When we think about what drives the experience our customers desire today, it really is based on giving them a sense of control over their energy use," says Howard. "Our strategy is about providing energy reliably and affordably and the information and tools in a way that makes it easy for them to engage with SMUD."
Words of Wisdom: Don't be afraid to be your authentic self.
In 2015, Howard proposed a five-year customer experience initiative to the board of directors that would give customers more control over their energy choices. The initiative, implemented in 2017, offers SMUD customers personalized information, tools, services and products and allows them to sign up for traditional products, customize billing and shop for energy-related products through SMUD's new Energy Store.
Having worked in nearly every business unit in SMUD, Howard has developed her leadership skills by working her way up from an entry-level position to an executive post. She has built up credibility along the way through her hard-work ethic, and now she mentors others. At SMUD, Howard helped implement a program that offers opportunities for customer service representatives to take temporary assignments in other parts of the company, often leading to permanent positions. She has also been a mentor with the Nehemiah Emerging Leaders Program. "I've had so many really great mentors and coaches along the way that have helped me, and now it's my turn to pay it forward and help others," she says.
Read about the other six women featured in our Women In leadership issue, here.