As part of our 2019 salute to women in leadership, we feature seven of the Capital Region's most relevant and successful women leaders — here's one of them.
Chrysa Tsakopoulos Demos
President and CEO, AKT Investments
In June 2018, Chrysa Tsakopoulos Demos was tapped to lead family-owned AKT Investments, a land development company that has been in business for over five decades and has developed more than 60,000 homes and 30 million square feet of commercial office space throughout California, much of it in the Sacramento region. In the decade leading up to her promotion, Demos worked on the operational side of the business, holding positions in accounts payable, project management and finance. She was tasked with guiding the company's overall business strategy related to its commercial building portfolio, land development and farmland, as well as financial analysis for investment projects and securing permits and entitlements.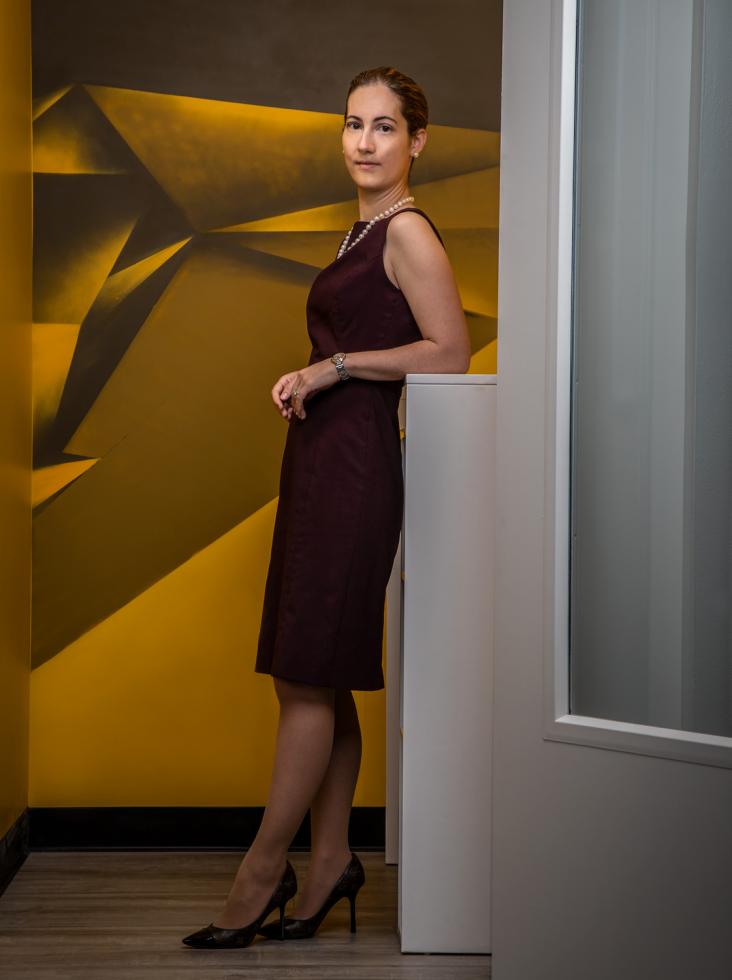 A millennial, 32-year-old Demos bridges the gap between modernizing the company (which is still in its original 1971 building, complete with wood paneling and grasscloth on the walls), and remaining grounded in tradition. She is starting with some internal modifications, including creating a website and modernizing some internal protocols. "But we are also about taking those next steps to lead the housing industry into this new generation where technology is very much a part of our lives," she says, pointing to amenities like voice command capabilities and remotely accessible security measures being integrated into homes.
She says the company is also focused on reimagining and providing new solutions for senior living. "We see this as a major community need. Approximately 10,000 baby boomers turn 65 every day. There is and will be significant housing and services needed for this population." She wants to see progressive design solutions in senior housing, like one-story floorplans with wide hallways to ensure that seniors can live in their communities safer, longer and healthier. The company is also exploring options for providing amenities within walking distance of the communities, like supermarkets and pharmacies, and offering a la carte-type services for deliveries and transportation.
Demos plans to continue AKT's philanthropy efforts (the company has donated to many local organizations, including St. Hope Academy, Crocker Art Museum, B Street Theatre and UC Davis MIND Institute, among others), something she says is close to her heart. While in her early 20s, Demos taught in Bangladesh. She was so moved by the experience, she founded the nonprofit Pabna Association for Generation Education to raise the necessary funds to build a primary school in Sripur, Pabna, a village in central Bangladesh. Her only stipulation: that girls be afforded equal enrollment opportunities. The school was completed in 2009 and currently has 160 students, half of which are girls.
Words of Wisdom: Make sure to study practical things … And don't be afraid; step out and go for it.
"There is a preference in some cultures that you educate boys over girls, but I told them, 'No girls, no money.' … That was important to me that girls had equal opportunity," Demos says.
Read about the other six women featured in our Women In leadership issue, here.