As part of our 2019 salute to women in leadership, we feature seven of the Capital Region's most relevant and successful women leaders — here's one of them.
Angela DePaoli
President and CEO, Bargas Environmental Consulting
When Angela DePaoli started Bargas Environmental Consulting in 2012, she figured it would be a side hustle — she already had a full-time job with the U.S. Army Corps of Engineers' Civil Works division, working on an operations study for the Folsom Dam. But given her prior experience working in the USACE's Regulatory Division and background in hydrology and soil science, former colleagues and clients regularly sought her expertise. To field the requests, the USACE granted her authorization to conduct wetland delineations and permit applications via a side business, which she called Bargas Environmental Consulting.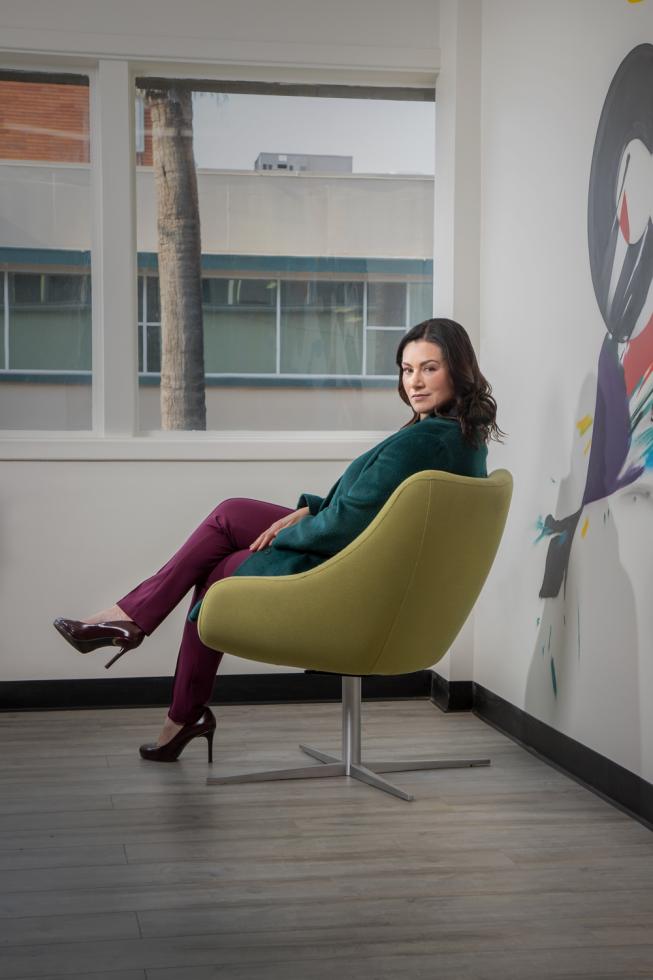 DePaoli left the USACE in May 2013 to commit full time to Bargas, which is named after her grandfather Gabriel Bargas, a Mexican immigrant she says taught her the value of education and hard work. "I come from this family of blue-collar workers who value saving and their pension, so my family was a little freaked out," she says of their reaction when she shared her plans. "I knew I was employable, so I made the decision to give it a try, and I love it."
At Bargas, DePaoli helps residential and commercial landowners, as well as utility companies and transportation clients, assess the potential impacts of their work on a property's wildlife and waterways and guides them through any necessary compliance. The company has since grown to 20 employees and two offices, with a stable of clients that includes SMUD, PG&E, Caltrans and various land developers. In 2015, DePaoli received the Latina Excellence in Business Award from the California Hispanic Chambers of Commerce and in 2017, was honored with the Woman-Owned Small Business of the Year award from the U.S. Small Business Administration's Sacramento office.
"I firmly believe that as our populations continue to expand, there is an increasing role to balance land development with environmental concerns," says DePaoli. "I really enjoy working with various engineers and project managers to create solutions to all sorts of challenges that come up during the environmental review process."
Words of Wisdom:

Surround yourself with men and women who have achieved what you'd like to achieve.
The year after launching her business, DePaoli joined the National Association of Women Business Owners Sacramento Valley chapter for support and says the assistance she received from more-established female business owners was essential in sustaining and growing her business. Through NAWBO, DePaoli won two leadership development scholarships that offered insight into cultivating high-performing minority businesses and creating a business improvement plan. Less than 12 months after the business improvement plan's implementation, Bargas had its most successful year ever in 2018.
In 2016, DePaoli was elected president of NAWBO Sacramento Valley, which she sees as an opportunity to support new women business owners in the same way that members helped her. She also serves on the Sacramento Ballet's board of directors. "When women shift from feeling as though they have to compete against other women to supporting them, it works well for everyone," she says.
Read about the other six women featured in our Women In leadership issue, here.
As part of our 2019 salute to women in leadership, we feature seven of the Capital Region's most relevant and successful women leaders — here's one of them.
There are roughly 50 chambers in the Capital Region, and we counted over 30 led by women. We asked a dozen of these leaders (doing our best to bring in a mix of voices) to tell us where they see the region headed.