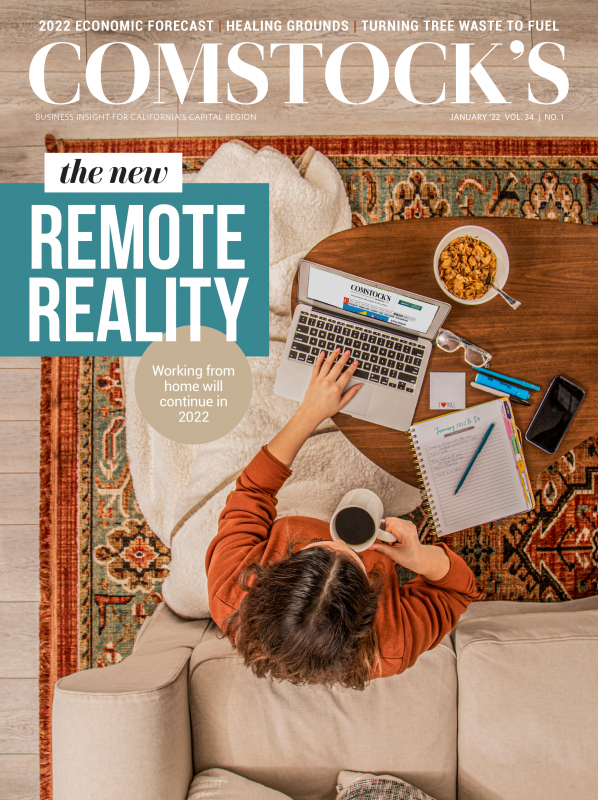 This story is part of our January 2022 print issue. To subscribe, click here.
Brothers Eric and Rick Butcher have owned Virgil's Bait Shop and Ice House a little more than three years, but it has been a big part of their lives since they were kids.
For proof, look no further than the penny piece of gum stuck under the end of Virgil's bar by a very young Eric Butcher.
"I put that gum there probably when I was 7 or 8 years old," Butcher, 60, says during a recent visit, reaching up under the wood to make his point and even remembering the brand. "It was Bazooka."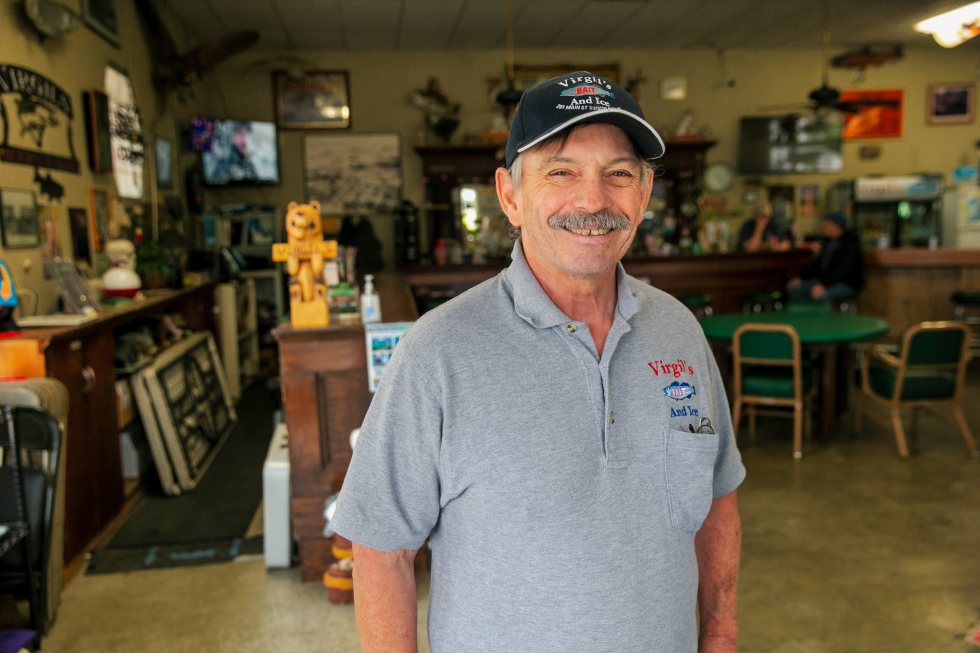 Virgil's, which Butcher calls one of the oldest continuously running businesses in Suisun City, has existed, in one form or another, on the northernmost stretch of Suisun City's Main Street near the Fairfield-Suisun transit station for about 80 years. It's always been known as a place to not only buy bait, but sip a beer as well, featuring a 12-stool bar and surrounding tables.
The Butcher brothers, a year apart, grew up in Suisun City, fishing and hunting at local favorite spots like Grizzly Island. Both graduated from Armijo High School in Fairfield. Their father, Frank, discovered Virgil's in the late 1950s when he was transferred to Travis Air Force Base, where he worked as a loadmaster.
"He got off the train in 1958 and saw a sign that said cold beer. He stopped and that became his hangout."

Eric Butcher, owner, Virgil's Bait Shop
"He got off the train in 1958 and saw a sign that said cold beer," Butcher says, noting that many regulars have decades-long ties to Virgil's. "He stopped and that became his hangout. There are guys still around who have known me and my brother since I was knee-high to a beer bottle."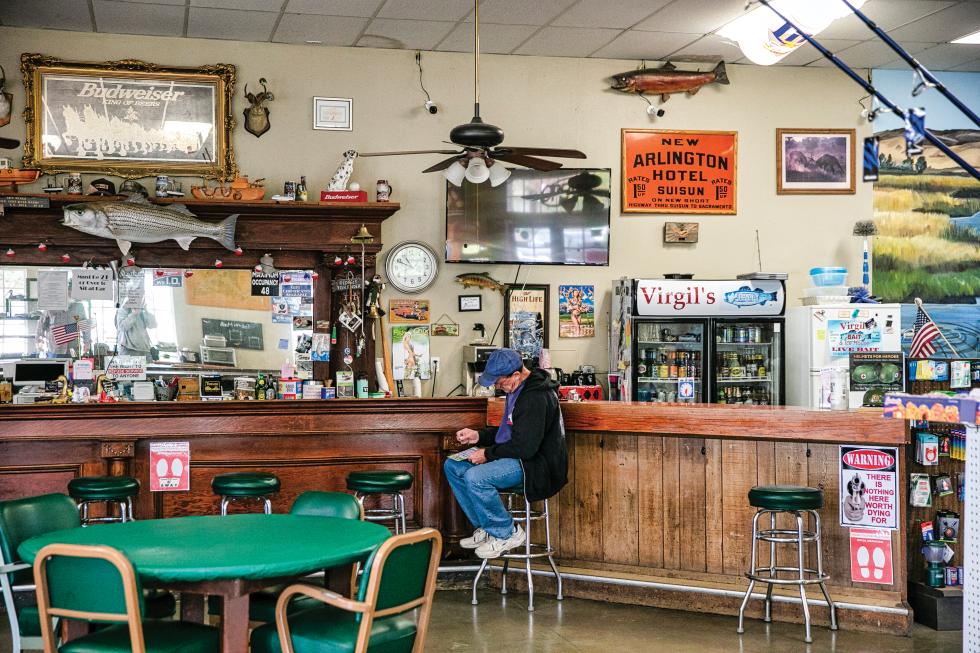 One of those longtime friends is Brian Borrell, who grew up hunting and fishing with the Butchers and says he comes in every day, usually drinking a nonalcoholic Busch beer while trading stories with regulars.
"They're like brothers," says employee Joanne Holder, who has worked in the shop for seven years.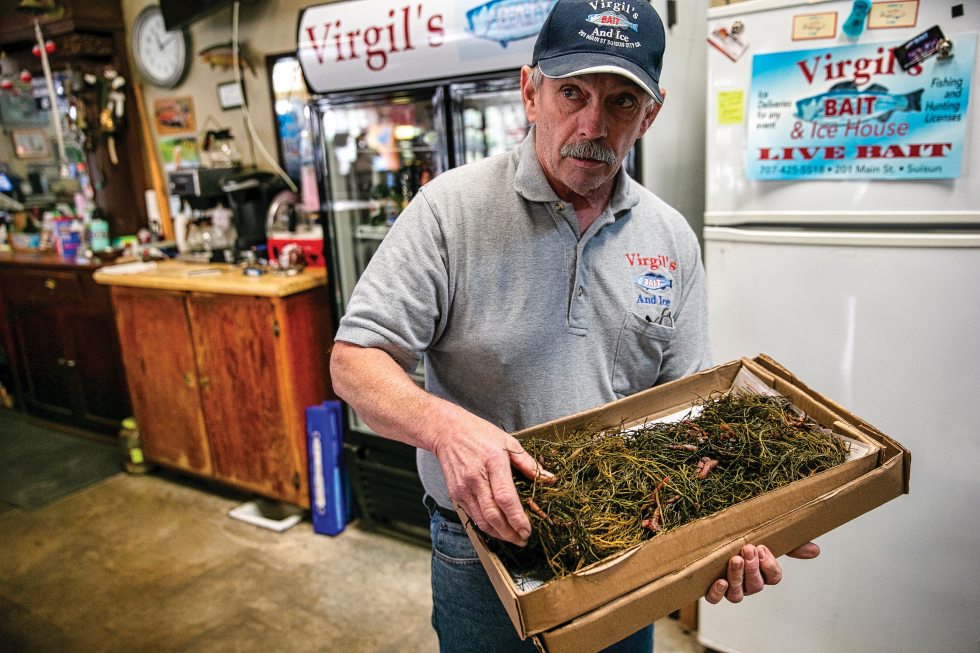 Their high school physical education teacher, Jim Gilley, would sign the absence slips for the Butchers and others if they could prove they missed school because they were hunting or fishing.
"He did that for a lot of us," Butcher says, adding that Gilley still regularly comes in. "We call him coach. He'd write us a pass, but would tell us to get our work done. He believed in us, helped us get through high school."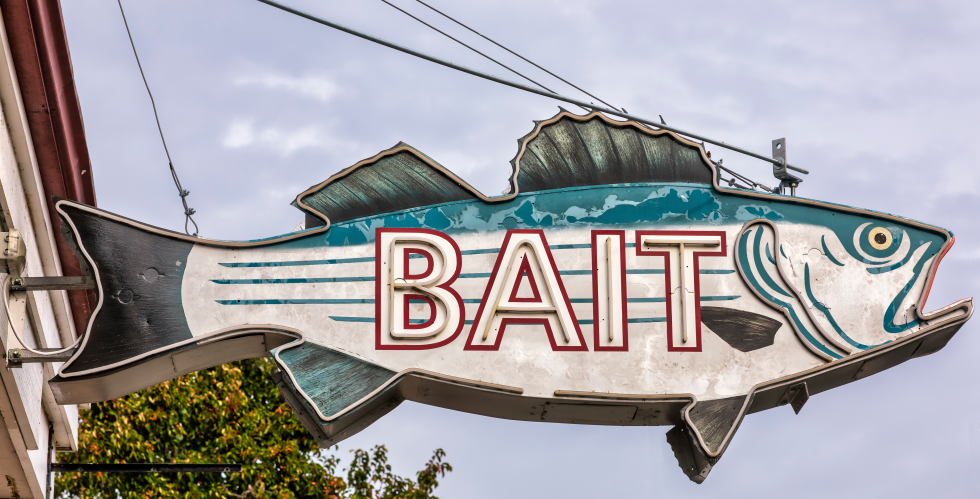 Virgil's, with the Suisun City Marina and Boat Ramp nearby, features a wide array of live and frozen bait options at low prices — with names such as ghost and grass shrimp, bullheads, pile worms, jumbo bloodworms and mucksuckers. Eric and Rick often drive on a moment's notice to Merced, Sacramento or as far away as Oregon and Washington several times a year to secure needed bait if it isn't available closer.
"We have the cheapest prices around," Butcher boasts, noting, for example, the live ghost shrimp selling for $12 a dozen. "We cater to the fisherman."
Virgil's original location, torn down in December 1994, was closer to the train station. The current building is about 30 years old and has retained several original features, including the memorabilia on the walls, the bait sign out front, and the bar and ice box. It's about three times larger than the original. The brothers bought Virgil's from locals Bill and Joyce Oren in 2018, and Butcher says every owner since its first, Virgil Crowell, who sold it around 1970, had local ties.
Being part of the community, Butcher says, is important to Virgil's brand. Memorabilia on the walls highlight Suisun City's rich history. The business allows bus passengers to use its bathroom, he says, and often lets a customer needing an extra fishing pole to check one out for free. They don't serve food, but usually have sandwiches from Ironwood American Bistro next door in stock.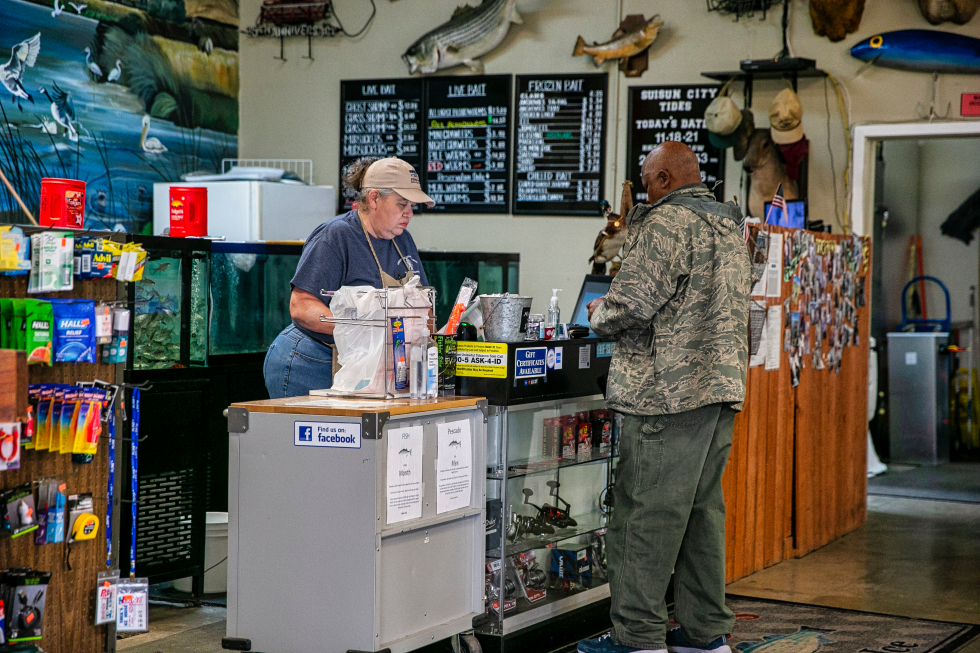 The past year has been something of a return to normal for Virgil's, with business picking up again and the return of the annual fish fry, which traditionally follows the striper fishing derby the first weekend of November. The derby and fish fry, often attended by local officials, bring needed business to local restaurants and hotels and drew almost 200 entrants in 2021. With multiple winners — first place is $1,000 — and several categories, there are numerous ways to win a prize.
"We call it the 'anybody can win it' fish derby," Butcher says.
–
Stay up to date on business in the Capital Region: Subscribe to the Comstock's newsletter today.