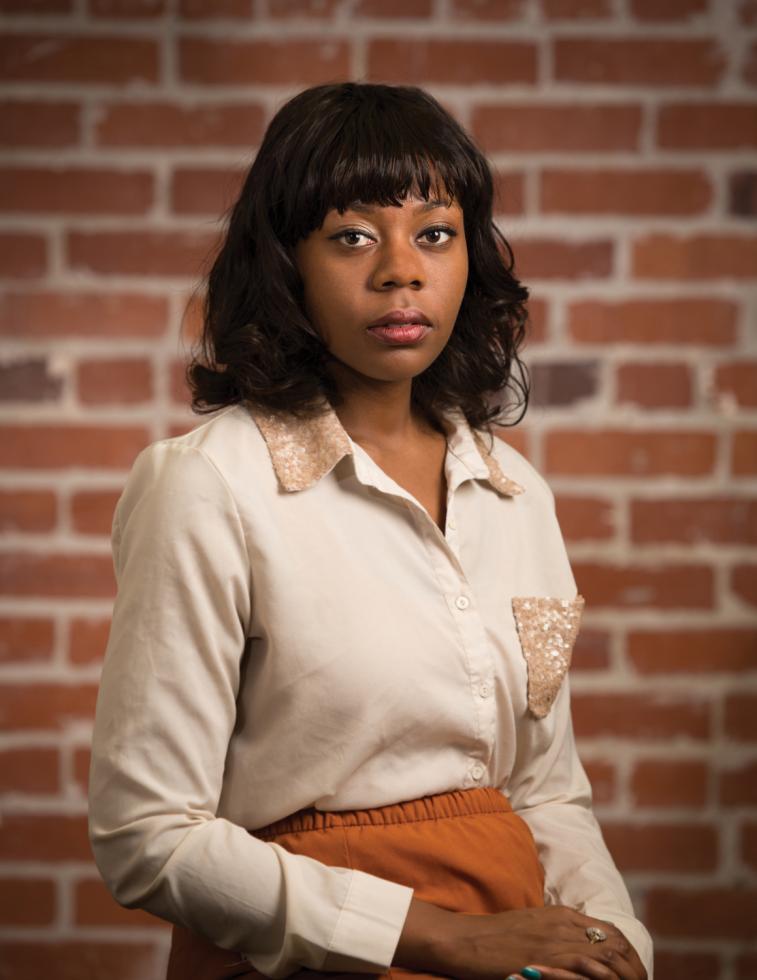 Asha Canady's parents didn't go to college. Her brothers didn't make it out of high school. But it was expected, from a young age, that Canady and her twin sister would succeed in higher education.
"College was this very fuzzy, nebulous term and place that we didn't quite know how to access," she says. "It was always said: You're going to go."
Canady, age 23, earned a bachelor's degree from Occidental College in Los Angeles in four years. It was there that she signed up for Teach for America, a national program that recruits teachers for a two-year commitment to serve in low-income schools. Many of the teachers themselves come from low incomes, and 23 percent are the first in their families to attend college.
The Teach for America program just completed its first year in Sacramento, and Canady was one of its 16 teachers in local classrooms. The English teacher is embarking on her second year at St. Hope Academy, where she herself graduated in 2008.
The program's teachers were spread across six schools in Oak Park, South Sacramento and Natomas this past academic year. Already, the program is nearly doubling its teachers, says Nik Howard, executive director of Teach for America-Sacramento. With the addition of 30 more teachers, a total of 46 will be filling classrooms in needy areas in the coming school year.
Most of the funding for the first year's $550,000 budget was local, obtained from school districts, individual donors, businesses and foundations. A small portion comes from Americorps, the Corporation for National and Community Service funding. The number of teachers is what drives the budget, so it will likely jump to around $1.25 million next year, Howard says.
One of his goals for the inaugural year was to make sure all 16 teachers returned since more than 20 percent of California teachers leave the profession after their first four years, according to a study from California State University Center for Teacher Quality. What's more, 10 percent of teachers transfer away from high-poverty schools each year.
"Being a teacher is incredibly rewarding but challenging," he says. "Being a teacher for Teach for America in a founding year in the region adds a whole other layer."
The biggest challenge, according to Canady, has been keeping up with grading.
"It's whirlwind," she says. "There are papers everywhere."
And she understands why some teachers decide to call it quits.
"Teaching is hard. It is hard work. The hours are long, sometimes the students are cranky and sometimes you just don't vibe," she says. "But I enjoy watching their growth and impacting their lives."
It was one of Canady's teachers at St. Hope, Tracey Wong, who helped steer her to teaching. Today, Wong serves as Canady's mentor. Before St. Hope, Wong also taught with Teach for America in South Central Los Angeles.
"When I first met Asha, she was a shy and unassuming 10th grader. She … would often come in to my office, sit down on the couch and unload a thought of the day or a serious question or concern. … I knew that first week I became her teacher that we would be trudging through many uphill adventures together," says Wong, now a program specialist for Aspire Public Schools.
Wong says the Teach for America program has expanded and evolved to respond to the needs of students since she served her two years in Los Angeles. But perhaps the biggest improvement to the program, she says, is that of the alumni network. Howard says one of his goals is to expand the number of alumni locally to serve as mentors for new teachers and to get involved in leadership in education, such as "writing legislation" and "ending education inequity."
In addition to the alum network and successes in teacher retention, Howard says student achievement had showed gains in just about every classroom at midyear. By the 2014-2015 academic year, he hopes to double growth again by adding 60 teachers and expanding south to the Central Valley.
The program, however, hasn't been without controversy. Some critics of the program argue these teachers are taking away jobs from veteran teachers. Other critics say these new teachers are ill trained. Teach for America provides a five-week training course and orientation to the region. Canady earned her teaching credential through Loyola Marymount University while working full time her first year teaching.
---
A twice-convicted felon, Ronita Iulio thought she had blown her last chance to salvage her life and family. After being released from prison in 2008, Iulio was anxious to reunite with her three children, but instead she faced an unsympathetic court that granted full custody to her ex-husband.
Chloe Walker doesn't remember the first time she moved or how many times she had to pack her belongings in flimsy trash bags. But she remembers getting her first suitcase at age 18, when she became too old for the foster system.