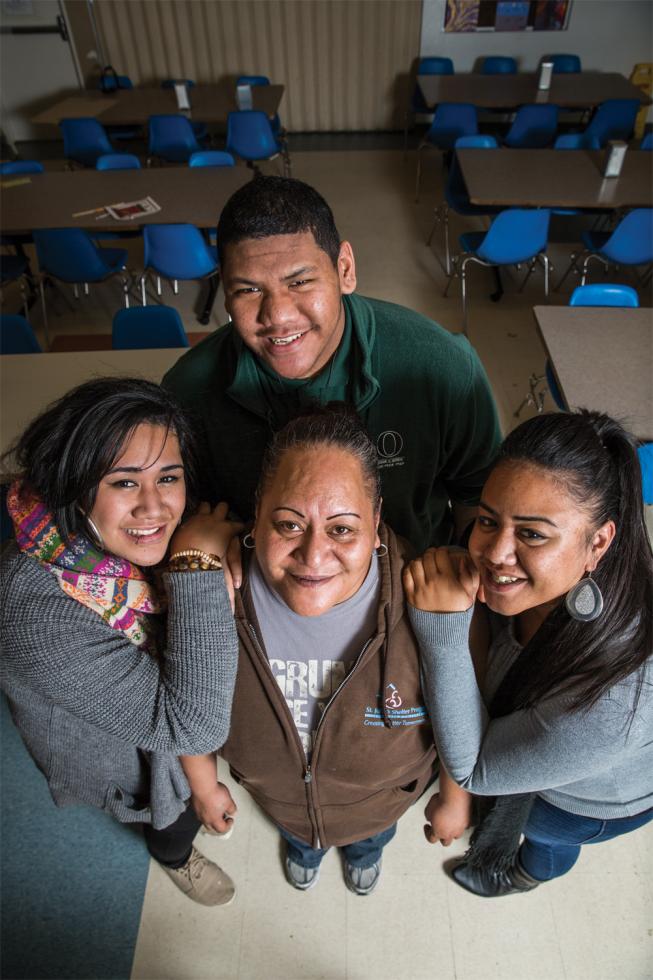 A twice-convicted felon, Ronita Iulio thought she had blown her last chance to salvage her life and family. After being released from prison in 2008, Iulio was anxious to reunite with her three children, but instead she faced an unsympathetic court that granted full custody to her ex-husband.
With her kids in an unhealthy, drug-filled environment, Iulio was desperate to get them out. But again, she made a poor choice.
During a visit, she took all three kids to her transitional home at St. John's Shelter in Sacramento, instead of returning them to their father. Legally, her actions amounted to kidnapping. "I was frantic to get my kids out of a very dangerous situation," says Iulio. "I wasn't thinking about the consequences. I just knew I had to get them out."
In short order, the Sacramento Police arrived with the intention of arresting Iulio. If convicted, she would be a three-time felon, enacting California's Three Strikes law and putting her back behind bars for a lifetime.
But Iulio's case worker at St. John's intervened, convincing the officer that Iulio was on the right track to getting her life in order, was enrolled in the center's program and deserved a second chance. The case worker's impassioned plea worked, and the officer agreed to forgo the arrest with the promise that Iulio would remain in St. John's and pursue custody of her children legally.
Iulio agreed and began the long journey of putting her life back together. After successfully completing the first 90 days of St. John's program, Iulio was granted sole custody of her children.
St. John's Shelter is the largest shelter in Sacramento County and the only one focused exclusively on homeless women and children. Its program provides career education, on-the-job employment training, vocational rehabilitation and other supportive services, including transportation and a stable living environment.
Once Iulio was reunited with her children, the real work began. The family attended counseling, and Iulio began to volunteer at St. John's Shelter. Then, in 2010, she was hired as a volunteer coordinator through St. John's employment training program. And last year, through numerous hours of community service and working closely with the Clean Slate Unit Program of San Francisco County, both of Iulio's felonies were expunged, clearing her record.
Recently, Iulio was promoted to help St. John's clients with their education and career pursuits. In addition to being a full-time working mother, Iulio is now also a part-time student at American River College, studying journalism and maintaining perfect grades. Her aspirations are to eventually transfer to Stanford University. Iulio's three children are also thriving.
"I've learned a lot through this whole experience," says Iulio. "While I made some mistakes early in my life, those mistakes do not have to define me going forward. St. John's Shelter Program gave me a second chance to do things right and to create a good life for my family and me."
---
Though a new rapid rehousing initiative may stymy the troubling trend locally, some providers remain concerned that a lack of mandatory supportive services and intensive case management may cause the program to exacerbate, not eliminate, the problem.
The Trade is making a difference in the lives of impoverished and abused women, one haircut at a time.