Editor's note: This story was reported and written for Comstock's April print edition, before California's lockdown due to the coronavirus.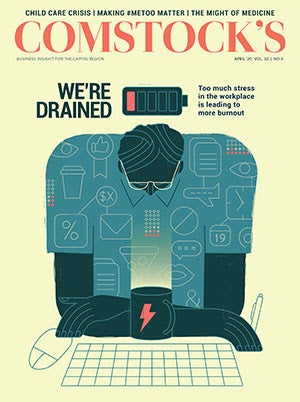 This story is part of our April 2020 issue. To find the issue on newsstands, click here.
The Sacramento food scene is often defined more by its restaurateurs than its restaurants. There are the single-concept maestros such as Patrick Mulvaney and Biba Caggiano, who implemented a consistent vision from their namesake eateries. Then there are the culinary titans like Randy Paragary and Randall Selland, who have rolled out an array of unique concepts throughout their careers.
"This is a fun town to be a chef and a restaurateur in because there is this cult of personality of amazing entrepreneurs who make this restaurant scene so vibrant," says Deneb Williams, the former head chef at The Firehouse. Williams is the CEO and co-owner of WM Restaurants, a group that includes Woodlake Tavern, Allora, and WM Catering & Events. "I moved here in 2007, and what I've seen is unlike anything I've seen anywhere else."
However, microcelebrity status doesn't come without challenges. Williams feels things would be simpler if he only had one concept to manage — a sentiment shared by several other restaurant group figureheads. "The challenges are exponential the more restaurants you have," he says.
Despite the logistical and financial challenges involved, entrepreneurs still make that multi-restaurant leap. They don't do it for efficiency or cost-effectiveness but because of inspiration, ambition and vision. Through a mix of old-school technique and new-school technology, they manage to achieve quality and consistency while simultaneously executing drastically different culinary visions.
Like many others in his position, Williams simply loves the work. He grew up on the San Juan Islands off the coast of Washington. "Everyone in our community worked from a really young age," he says. To pay for a pair of Air Jordans, Williams landed his first restaurant job at age 12 and has worked in restaurants since. After stints as a chef in Seattle and a brewpub entrepreneur in Wyoming, Williams moved to Sacramento to work at The Firehouse, where he spent nearly 10 years. But he couldn't drop his entrepreneurial dreams.
"From the first restaurant I was a very small partner in at 24 years old, that's been my end goal," Williams says. "Finding the right investor and the right building and the right concept, it's kind of like stars aligning. I have flirted with moving anywhere to be near anyone who could make this happen."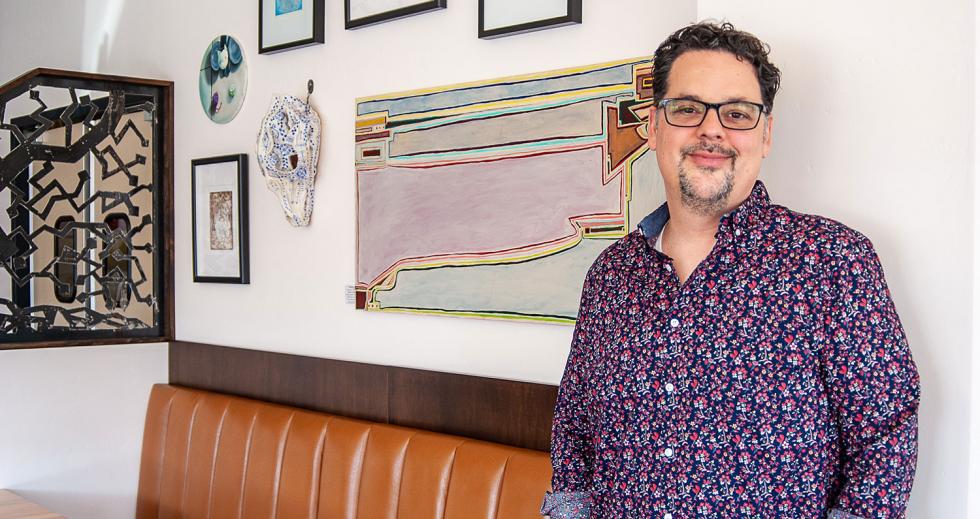 In 2016, Williams and his business partner and spouse, Elizabeth-Rose Mandalou, connected with David Hardie, owner of Enotria, a fine-dining restaurant in North Sacramento. Within 90 days, Williams and Mandalou turned Enotria into Woodlake Tavern, which serves elevated comfort food. They then spent more than a year to create Allora, a seafood-focused, fine-dining establishment in East Sacramento. After Allora, WM put more work into Woodlake Tavern, including a 3,500-square-foot atrium and a new parking lot.
Williams spends four nights a week in the kitchen at Allora and one night at Woodlake Tavern. During the day, he focuses on marketing and menu planning. "As a restaurant owner, you have to be more than just a great cook," he says. "You have to be a commercial lease negotiator, you have to be an insurance specialist, you have to be an HR manager. I've tried to create a well-rounded approach to running a company that isn't only focused on my food."
Kimio Bazett also chased his entrepreneurial dreams from an early age. "I worked in bars and restaurants a long time," Bazett says. "I spent a lot of time thinking I could do this better than my boss. Eventually, you are sort of forced to put your money where your mouth is."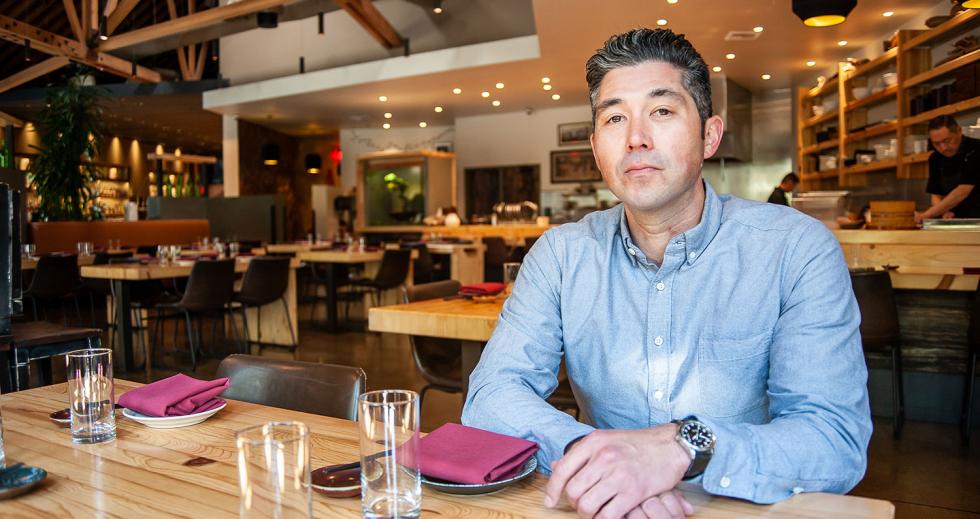 In 2003, Bazett and Jon Modrow, a college classmate, opened The Golden Bear in Midtown Sacramento. From there, Bazett expanded his restaurant empire to include ownership stakes in Hook & Ladder Manufacturing Company, Kru Contemporary Japanese Cuisine, and Bottle and Barlow. Bazett initially worked more on the creative side of the business. As his role mutated over the years, Bazett had to learn to step back and trust his employees to do their jobs. "It's an incredibly valuable tool if you're going to grow," he says. He also believes it's essential to retaining top employees. "If you're not allowing for that individuality, then you wear people out pretty quickly."
To manage all the pieces of his business, Bazett relies heavily on digital technology to communicate with his more than 200 employees. Bazett's restaurants use several third-party applications, including an invoice processing tool called xtraCHEF. WM Restaurants uses Slack channels to communicate to employees, Wunderlist to organize and schedule tasks, and Evernote for training and documentation.
At Selland Family Restaurants, CEO Josh Nelson and his team standardize processes as much as possible. That's not an easy task with five different concepts to manage, including the Michelin Star-winning The Kitchen and the more casual Obo' Italian Table & Bar.
"We use more platforms than we would like. We're always looking to consolidate platforms," says Nelson, the son of company figurehead Randall Selland. Those platforms include an in-house accounting tool and a payroll and HR platform, among others. "There's catering programs, reservation programs, loyalty and gift cards. There's different platforms for all of those things, and everyone has to be adept at all of them."
It takes an out-of-restaurant staff of 17 people to support Selland Family Restaurants. That includes an HR department, accounting department, marketing department and IT manager.
Our core values are the common thread that runs through everything. It's not going to be a widely different experience in hospitality between each restaurant.

Josh Nelson, CEOSelland Family Restaurants
"Our core values are the common thread that runs through everything," Nelson says. "It's not going to be a widely different experience in hospitality between each restaurant." Selland Family Restaurants spreads those core values throughout the organization by growing from within. By steadily expanding, they also give their top talent a place to go. "Our growth is as much about keeping a great staff as it is about growing," Nelson says.
For Sacramento native Minnie Nguyen, the entrepreneurial impulse also started at an early age. "In sixth grade, we had to sell See's Candies to go on a camping trip to Sly Park, and I was the No. 1 seller," she says. In 2011, that drive led Nguyen to abandon her career in casino management to enter the restaurant business, despite a scarcity of relevant experience. Today, she and her husband, Trinh Le, run six local establishments with five unique concepts, including Station 16 Seafood, Station 38 Coffee, Station 8 Burgers and Daikon Korean BBQ.
Inspired by Nguyen's Vietnamese immigrant parents, the business began with Firehouse Crawfish in south Sacramento. After a few years of struggling, Nguyen and Le eventually learned how to run a restaurant. They purchased the Sapporo Grill in Midtown Sacramento in 2014, reopened it as Station 16, and the business took off from there.
Nguyen manages these varied businesses through a hands-on approach, including unannounced visits at all her establishments. "If I see something that's not to my standards, I don't keep quiet," she says. "It's basically finding problems and fixing it before it gets bigger, I think that's the secret to keeping everything afloat."
Ultimately, Nguyen believes that success is all about putting in the time and effort with passion. "Anything is possible if you put your mind to it and work hard," she says. "I've never been to culinary school, I never really understood business. But if you have a dream, you should chase it."
—
Stay up to date on business in the Capital Region: Subscribe to the Comstock's newsletter today.