Jason Poole accidentally came across what would become his next career by way of a national contest. Poole submitted a Bloody Mary recipe, and before he knew it he was making his way to New York City as a finalist for the 2012 Absolut Best Bloody Mary in America contest.
Poole won second place, which was a blessing in disguise: The first-place winner had the recipe trademarked by Absolut Vodka; the second-place winner received accolades and walked away owning the rights to his recipe. With recipe in hand, Preservation & Co. was officially born.
Since then, Poole, a former bartender turned restaurant general manager, has transformed his passion and knowledge of the food industry into a nationally-awarded preservation food business. Based in Midtown Sacramento, Preservation & Co. sells its handcrafted cocktail mixes, pickles, salts, sauces and popular Bloody Mary mix. The company also sells an assortment of pantry items made by other boutique food companies from across the U.S., including jams and jellies, nut butters, and oils and vinegars, along with bar supplies such as bitters, syrups and glassware.
Related: #SacsOwn Jason Poole Of Preservation & Co.
The traditional act of preserving food — like canning, freezing and drying — has been around since the dawn of agriculture. What was once a form of individuals preserving harvested fresh foods for their long-term consumption has today turned into a specialty foods industry. Poole says consumers are steering back to preserved foods partly because of the robust flavors.
"While preserved foods used to just be made to extend a crop, now the flavors are as diverse as the different items that can be pickled," he says. Meeting local customer demand and meshing with national food trends, Preservation & Co. is the only business in the greater Sacramento region that focuses solely on preservation.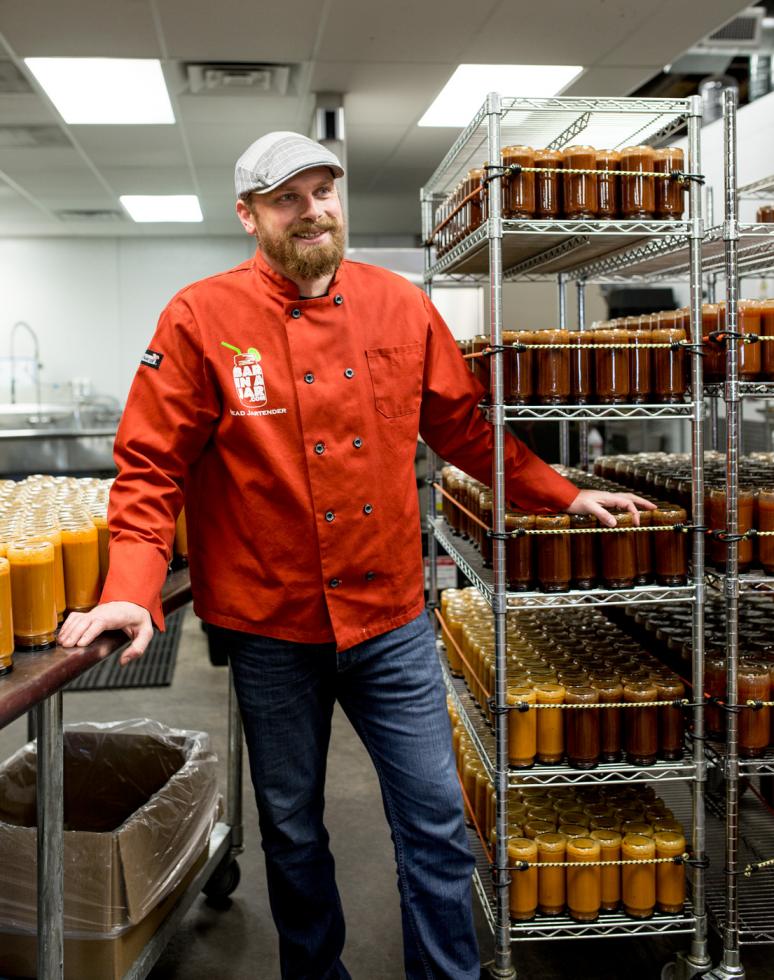 Poole says the practice's renewed popularity in the U.S. is also driven in part by the consumers' desire to understand what's in their food and where the food comes from. Statistics back that up: A 2015 study from the Center for Food Integrity shows that a food company's practices — like providing information on product labels and offering engagement opportunities through company websites — are most important when it comes to trust-building transparency.
Specialty companies tend to be more transparent in their food labeling and more open about their business ethics, which appeals to customers. "People are now paying attention to the label," Poole says. "They like to know that there are no preservatives added to their foods, they like to know where it came from and they like to know a bit of history about the company values in most cases."
Some colleges in the U.S. have begun offering classes in food preservation, including the UC Cooperative Extension, and a new magazine focused solely on this practice, called Cured, recently launched.
Back in 2012, with roughly $100 in his bank account and while living on food stamps, Poole signed his first-ever lease for retail and production space. He officially opened his business 18 months later after battling permit woes. Poole put every dollar he earned, while working as manager at local restaurant Pour House, into the new business and considered several different funding options to support his business, including navigating traditional SBA loans and attracting investors.
"It took every penny I had and then some," Poole says. "I should have, and could have, failed no less than 40 times just getting opened. I thought to myself, don't let me fail before I have a chance to succeed."
Poole launched a Kickstarter campaign to help get operations running. Crowdfunding is practically mainstream at this point, with more startups and small businesses raising initial funding from friends and family.
According to the popular crowdfunding website Kickstarter, since launching in 2009, $2.8 billion have been pledged to campaigns on its platform, by more than 12.1 million backers, with nearly 117,000 projects being successfully funded (a project is only funded if it reaches its funding goal).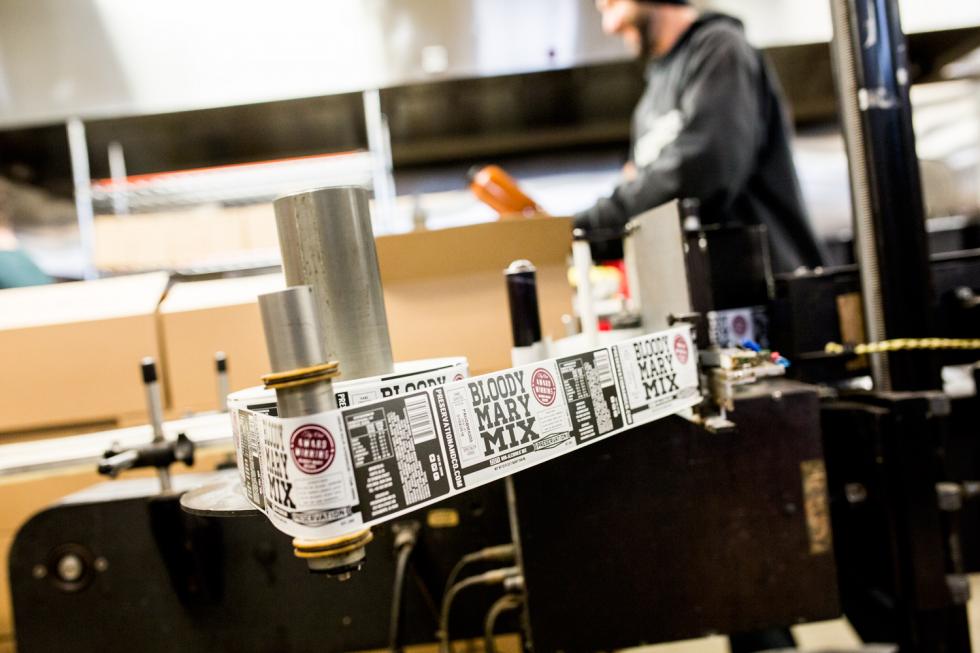 Poole's first campaign in 2012 raised around $14,000 (bypassing his $10,000 goal), enough to purchase the essentials of his business — at the time that meant cardboard boxes for shipping goods to customers, which was an unexpected and expensive business lesson, Poole says. In 2013, he launched a second Kickstarter campaign that successfully raised $22,361 from 160 backers to help complete the retail space and expand distribution to the entire West Coast.
"It's worth it, but it's a lot of work," Poole says. "You don't just get money and do what you want to do; an investor doesn't just cut you a check. Instead, you have two or three hundred people who consider themselves to be investors."
Jose Carrasco, bar manager at Paragary's restaurant, contributed to the first crowdfunding campaign. "[Preservation & Co.] has a great story," Carrasco says. "It's a nationally-recognized brand and it's consistent. If you like it here, you can check out the tasting room and get some there. And it's local, which we stand behind." Today, Paragary's offers the popular Bloody Mary mix for its brunch menu along with other Preservation products like the seasoned vegetables and jams.
Poole recently dabbled in Kiva — an online lending platform connecting lenders to entrepreneurs — to help with capital needed to expand his business beyond domestic borders and start exporting products to Australia and Canada. He also plans to eventually move the company from its current 4,800-square-foot location into a 40,000-square-foot production facility and retail space, which will accommodate an increase in production and staff.
Today, Preservation & Co. products are available in over 400 restaurant, bar, grocery and retail locations across the country. And that second-place Bloody Mary recipe that started it all? It was only Poole's third attempt at handcrafting the specialty cocktail back then — and is still the same recipe used in production today. Cheers to that.