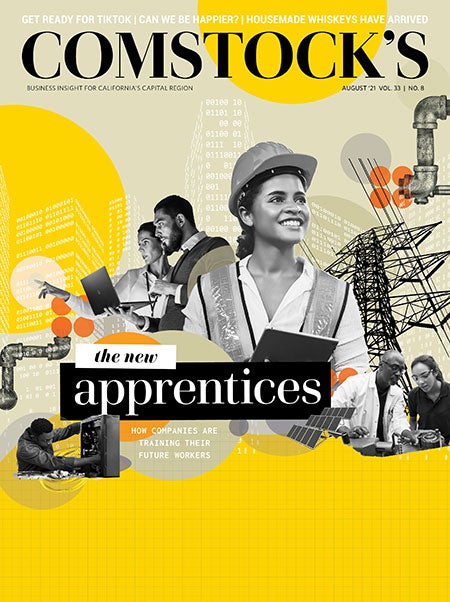 This story is part of our August 2021 issue. To subscribe, click here.
Research by California Community Colleges projects there will be 2,100 more advanced manufacturing jobs to fill by 2024 in greater Sacramento. "In Sacramento, every single manufacturing company struggles with finding personnel at all levels of production, from entry level to mid- to high-skilled positions," says Michael Bell, chief engineer at the Sacramento-based California Mobility Center, founded to help early-stage mobility companies turn pilots and demonstration projects into viable products.
Starting last fall, the CMC worked with the Sacramento Valley Manufacturing Alliance, a coalition of manufacturers, to put together a 90-hour, five-week pre-apprenticeship program to get more people into what Bell calls "low-skilled, high-demand" occupations: warehouse personnel, forklift operators, materials handlers and production line assemblers. The program was funded initially through $1.4 million in Coronavirus Aid, Relief, and Economic Security Act funding granted by the Sacramento City Council in September 2020 and more recently a $600,000 grant from the California Workforce Development Board.
After the pre-apprenticeship, participants can move into a full apprenticeship program that will turn out certified computer numerical control machinists. The region doesn't have one dominant industry in advanced manufacturing — it's made up of very small companies, Bell says. What they have in common is the need for computer numerical control machinists.
"In Sacramento, every single manufacturing company struggles with finding personnel at all levels of production, from entry level to mid- to high-skilled positions."

Michael Bell, chief engineer, California Mobility Center
The CMC and SVMA are working on expanding the program into other job categories: welding, quality technician, industrial machine mechanic or technician, and product manufacturing, Bell says.
Ultimately, participants who make it through the pre-apprenticeship and apprenticeship will be eligible to continue into an even more advanced program that leads to becoming a certified mechanical engineer. Community college data shows that mechanical engineer is the hardest advanced manufacturing job to fill in greater Sacramento, with a median wage of $46 an hour.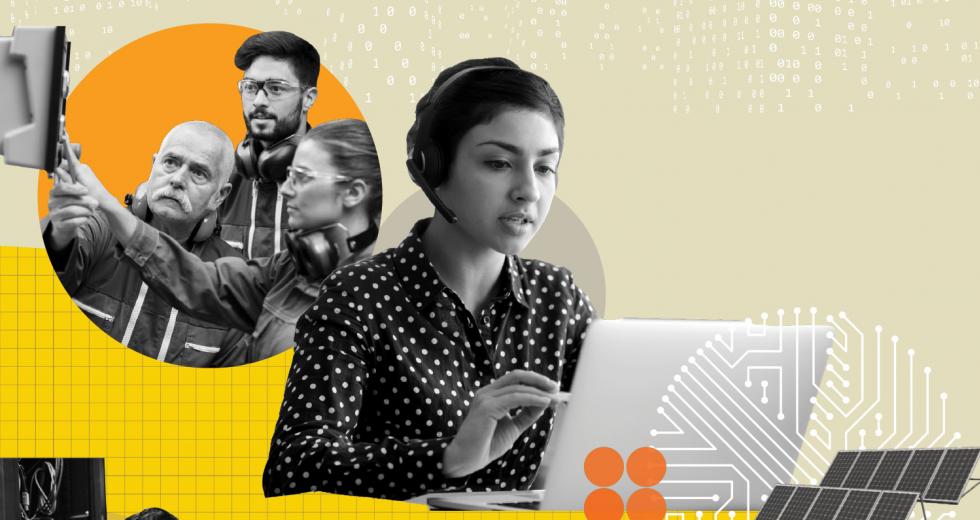 To read more about apprenticeships in the Capital Region, click here.
There's another job category for which demand spiked recently: welders. Statewide, the number of welding jobs has been growing: a May 2019 analysis by the state community college system projected a 7-percent jump in openings by 2022. That need became more acute when on July 7 Siemens Mobility, whose North American rail manufacturing hub is in Sacramento, announced it had won $3.4 billion in contracts with Amtrak to build 73 hybrid battery trains.
Delivery will start in 2024, and the company is looking to hire 100 more welders, according to the Sacramento Business Journal. Siemens runs two welding courses itself but also is supporting welding programs at several community colleges — Sierra College, Cosumnes River College, American River College, Woodland Community College and San Joaquin Delta College — to turn out more welders with the skills they need, according to the Business Journal.
Bell says apprenticeship programs move away from the model of "front-loading" education, sending graduates into the workforce and then expecting that employers will recognize their degree. "They blend those worlds together so that students are learning the classroom knowledge while they're on the job, learning and executing in real time," he adds.
Apprentices end up with no college debt since the costs are covered by industry and grant funding. And employers end up with a pool of vetted, screened and work-ready candidates, he says.
–
Stay up to date on business in the Capital Region: Subscribe to the Comstock's newsletter today.