To understand how South Land Park's iconic Florez Bar & Grill came to be, travel back to a Nebraska farm accident in 1974. When 17-year-old second-generation immigrant Roger Florez got run over by a tractor, it ended his work as a farmhand — doctors told him he should find another job.
Florez had been the breadwinner for his widowed mother and his siblings, so they picked up and moved to Sacramento in 1976, where they had family. After five years working in restaurants owned by an uncle, Florez used the small proceeds from his accident to buy a coffee shop on South Land Park Drive. It was no decision for the faint of heart; he had two children to support and his wife was pregnant.
But Florez had something many entrepreneurs don't — family members committed to making the business, now a Mexican restaurant, work. In the early days, all seven of Florez' siblings worked in the restaurant while taking second jobs or going to school. At the end of the first year, the restaurant broke even. Florez was ecstatic that he hadn't lost money, says his son Roger Florez Jr., who runs Florez Bar & Grill 35 years later.
There are good reasons to focus on the special challenges posed by family businesses, like how to keep family resentments from turning to business rivalries and avoid nepotism that results in the wrong people working in key positions. But for some Sacramento immigrant family businesses, blood ties have been the key to survival.
It's well established that immigrants start more businesses than other Americans. They're more than twice as likely as the native born to launch one, according to a Kauffman Foundation report released last year. Overall, they accounted for nearly a third of all new entrepreneurs in 2015. More than half of the country's billion-dollar startups — companies like Uber and SpaceX — had at least one immigrant founder, according to a study this spring by the National Foundation for American Policy.
There's a good reason: For the newly arrived, starting a business is perhaps the best elevator to higher income. "For first-generation immigrants, your first language isn't necessarily English, so it's harder to integrate in terms of jobs and education," says Pat Fong Kushida, president and CEO of the Sacramento Asian Pacific Chamber of Commerce. "So the quickest way to the middle class is through business ownership." She's seen that first-hand. Her grandfather, Walter Fong, immigrated to the U.S. from China in the early 1900s and started the Farmers Market chain of Northern California grocery stores in the late 1930s. When he died, his estate was valued at $50 million, she says.
What's less well-known is that their businesses may more often be family run. While there's no good data, those who work closely with the area's immigrant entrepreneurs think they're more often than not family enterprises. "The [immigrant businesses] that have been around for a good length of time tend to be the family businesses," says Cathy Rodriguez, president and CEO of the Sacramento Hispanic Chamber of Commerce.
Immigrant businesses begin with more startup capital than others, and for two-thirds of them, the source is personal or family savings.
Sacramento has its share of power families who got their start as first-generation immigrant enterprises, with names like Tsakopoulos, Fat, Hansen and Saca. Out of view are dozens of other small, family-run companies that could someday join them. Combined, their stories show how family involvement can give businesses an extra boost.
When Banks Don't Loan, Family Members Can
Loans are the rocket boosters that most businesses need to launch or to reach the next level. But for first-generation immigrants, borrowing is well-nigh impossible. They often have no credit history, must battle language barriers and don't know where to look. That's where family can step in with capital, Rodriguez says. Immigrant businesses begin with more startup capital than others, and for two-thirds of them, the source is personal or family savings, according to the U.S. Small Business Administration.
Take Carla Vasquez, 37, who came to Sacramento from Mexico in 2002. In 2009, she launched a cake-making business out of her house while working at a restaurant and selling beauty care products on the side. From there she started getting requests to plan people's events — weddings, graduations, quinceañeras. At that point, she brought her husband into the business to help with logistics and deliveries.
To expand, she had to get a kitchen and a building for her supplies, so she needed a loan. She approached several banks but was turned down. So family stepped in — extended family members loaned her about $30,000, which she's repaying. In January, she started working out of a rented space on Franklin Avenue.
Today she works full time in her venture, called Gael y Zoe Catering, and her husband helps out part-time. They turn out four cakes a week and plan two events a month for customers as far away as Modesto. She staffs the store from 8 a.m. to 6 p.m. but says she's on call all 24 hours. "My time," Vasquez says, "is not my own."
Family Ethos Can Translate into a Business Mission
Family business founders often aren't just working for themselves; they're creating a family legacy. And that ratchets up expectations to do quality work. Wesley Yee of Yee Dental Care in Sacramento joined his father's practice in 1978 and says the community has come to expect a level of excellence. "People hold you to a higher standard because you're a Yee," he says. "It's like, 'You better be as good as your dad.' … There's a pressure that goes along with it that's not always easy to live up to. But it's all part of the job."
When your father is Herbert Yee, that makes sense. The elder Yee, now 91, was brought to America from China in 1931 at age 6 by his father, a well-known Sacramento chiropractor and herbalist. After serving during World War II, in 1948 Herbert Yee launched his Sacramento dental practice. He quickly gained a reputation for his work and served as the dentist for two governors, Pat Brown and Ronald Reagan.
Wesley Yee says the family culture stressed equal parts hard work and community-minded altruism. Every generation of Yees has taken that last part seriously. Herbert Yee, among many volunteer and business involvements, was president of the local Lion's Club and served on the boards of the American Red Cross and American Cancer Society. Wesley Yee became the first Asian-American president of the Sacramento Rotary Club in 2007 and volunteers with a local dental foundation that gives free services to children whose parents can't afford them.
That combination of community spirit and business intuition has helped grow the business far beyond the Chinese community, who made up most of Herbert Yee's original clientele. The next generation will someday take the baton — Wesley Yee's son Kevin just graduated from dental school.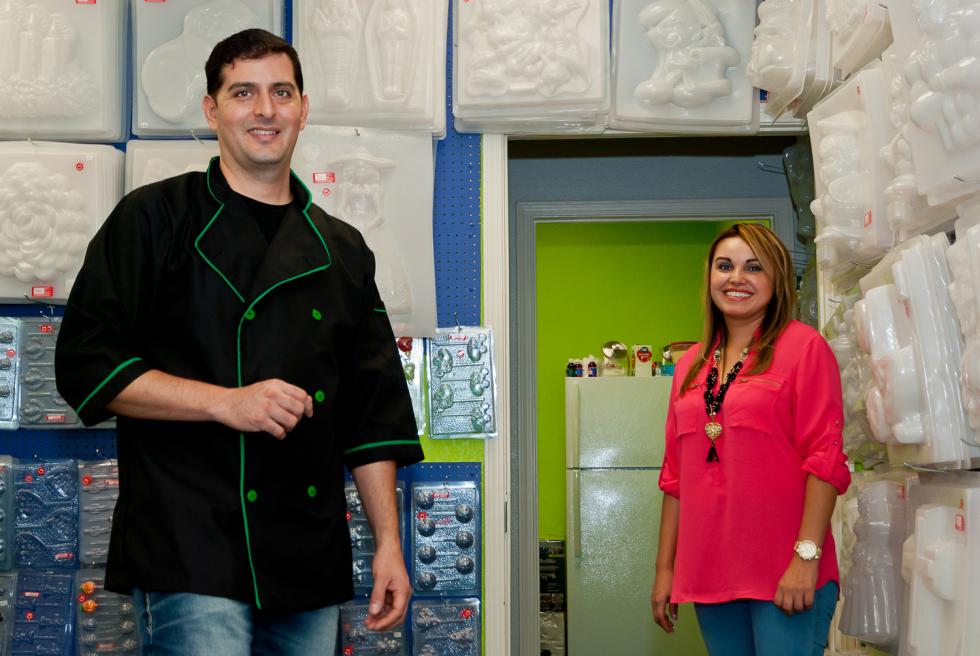 Family Members Are Motivated by More than Money
Having family members work in a business can keep labor costs down through tough times. Take Jimmy Corona, 39, and his wife Esmeralda Corona, 38. They emigrated from Mexico in 2002 and came to Sacramento two years later. While each were working two jobs, they started making specialty jellos for friends' parties. These aren't your store-bought jellos; they're made from scratch and are works of art.
It's a niche product, and they could find nowhere outside Mexico to buy the gelatin, artistic jello molds and other jello-making supplies they needed to turn them out. So in July 2013, they started Gelatin World to sell those items online and out of a store in Woodland. They also offer classes on specialty jello-making. So far the Coronas have put about $40,000 of their own savings into the business.
They're not yet paying themselves much since they plow most of their profits back into the business; their next step is getting a kitchen approved and running that would allow them to sell finished jellos. Jimmy still works full-time in a maintenance/mechanic job in Woodland, so keeping the store running is only possible because Esmeralda staffs it most of the week. But the business keeps growing, and Jimmy thinks the future is bright: "Once people see what they can make [with our supplies], they love it," he says.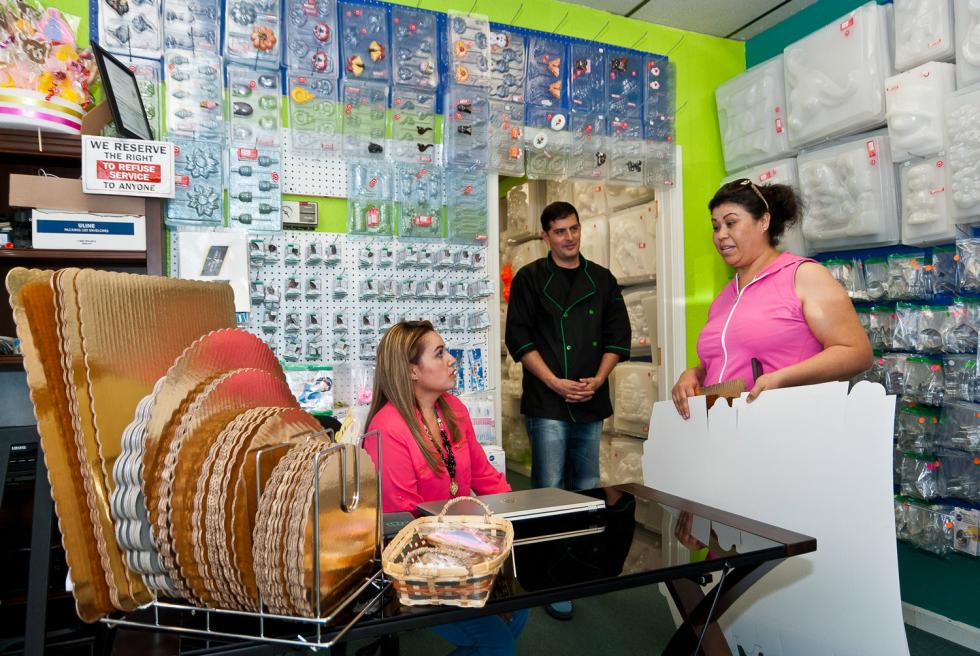 Or consider Amelia Gomez, 47, a house cleaner who noticed over the years that there was no Spanish-language publication offering Sacramento's Latino community advice on everyday issues and free or low-cost services that could help them.
In the fall of 2014, she wrote the first issue of Qué Pasa Latino? magazine and found a designer to do the layout for $300. She convinced a local printer to do a print run of 3,000 copies for $2,500. To pay for it, she got a loan through a private installment loan company.
For the next issue, she hit the phones to convince advertisers to support the magazine's social mission — and of the money that area Latinos can potentially spend — and generated enough revenue to pay back the lender for the first issue. She found volunteer professionals to help out, including a reporter, graphic designer and lawyer. From a 16-page monthly, the magazine has expanded to 44 splashy, full-color pages, and today Gomez' print run is 10,000 copies a month.
Perhaps most important to the project's survival has been having her husband work with her, she says. He manages contractors and coordinates the work of the volunteers. "All the way through, he's supported the idea," Gomez says — even when she had to take financial risks to make it a reality.
A New Generation Brings New Ideas
When a business passes to the next generation, they can bring new strategies to the enterprise. "The second generation tends to go out and get more skills and training, and bring that back to the business," says Rodriguez of the Sacramento Hispanic Chamber.
Roger Florez Jr. had worked in his father's restaurant from the time he was 5 years old and started cooking at 12. But when he turned 18, he needed a change and left to try something else. After working a couple of short-term jobs, he helped Zocalo co-founder Ernesto Jimenez open his Sacramento restaurant and then became general manager at the Mas Mexican Food restaurant, which Jimenez and a partner opened in Roseville (though it closed last July).
By early 2010, Roger Florez Sr. had convinced him to come back to Florez Bar & Grill as partner. But business had been crushed by the recession. That year sales were half what Florez Jr. had projected when he re-joined. At that point, payroll was being put on credit cards, he says.
But the restaurant pulled out of it, and a big reason has been new concepts that Florez Jr. brought with him from his years outside the family business. He's updated the menu. They now make most everything from scratch in house, like fresh-baked bread — "farm to fork, the way it should be," he says. He's also marketing on Instagram, Twitter and Facebook. All of that shows in their sales, which are four times what they were in 2008.
There's a chance the same infusion could happen with his two children now that his son and daughter both work in the business. His son has "a great eye for business," Florez Jr. says. But will they decide to stay? "I'm leaving that up to them," he says.
Annie and Jeff Main started farming after college, inspired by the back-to-land movement of the 1970s. They farmed on rented land for 17 years and then bought their own 20 acres in Capay Valley, in Yolo County.
You may not know them by name, but their successes have defined Sacramento's culinary scene: Thanks to brothers and native Sacramentans Mason, Alan and Curtis Wong, the energy on a two-block spread of L Street comes to a rapid boil on game nights, weekends and holidays — that is to say, most nights of the year.