As Comstock's celebrates its 30th anniversary, we take a look back at our most-memorable covers.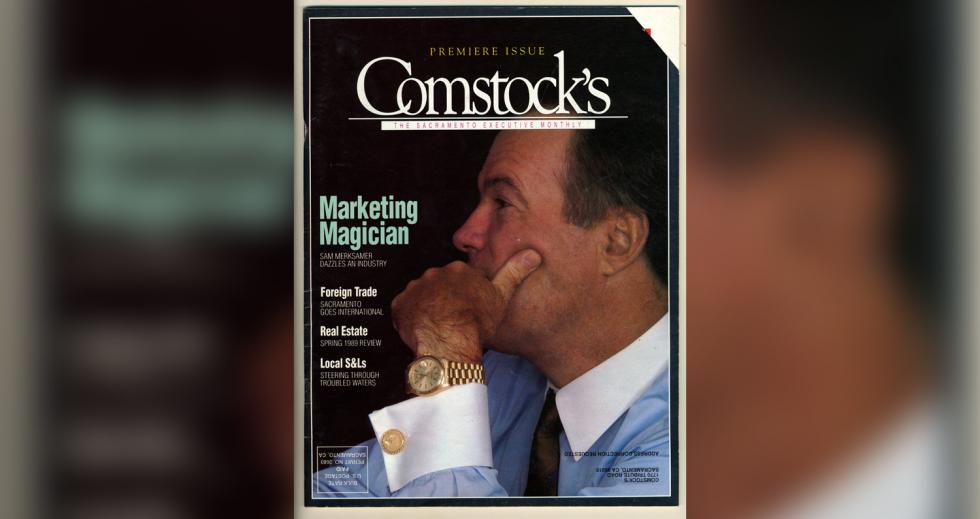 July 1989
Premiere issue
Comstock's releases its first issue, featuring Sam Merksamer of Merksamer Jewelers on the cover. Sacramento was one of the 10 fastest growing metropolitan areas, ranked fifth for economic growth, and just five months prior had been named one of "America's Hottest Cities" by Newsweek. In her inaugural publisher's letter, Winnie Comstock promised a publication that reflects "Sacramento's quality of business, quality of growth and quality of life," targeting "the people who influence change, are interested in Sacramento's well-being and have a stake in its future, from both business and personal standpoints."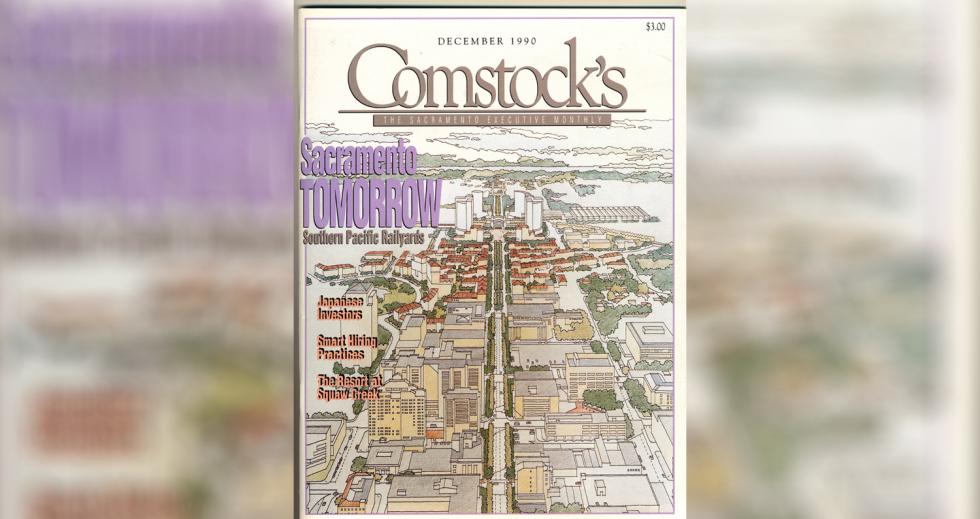 December 1990
The future of Sacramento's railyards was a hot topic, much as it is today. At the time, a collaborative effort between the Southern Pacific Transportation Company, the City of Sacramento and the Sacramento Housing and Redevelopment Agency led to a master plan developed by the Roma Design Group that included a mix of office, residential and retail spaces. The plan ultimately failed, as did a string of others, before LDK Ventures purchased most of the 240 acres in 2015. The latest plan is expected to be anchored by a professional soccer stadium that will seat 22,000 and a Kaiser Permanente hospital, plus a mix of residential, retail and office space.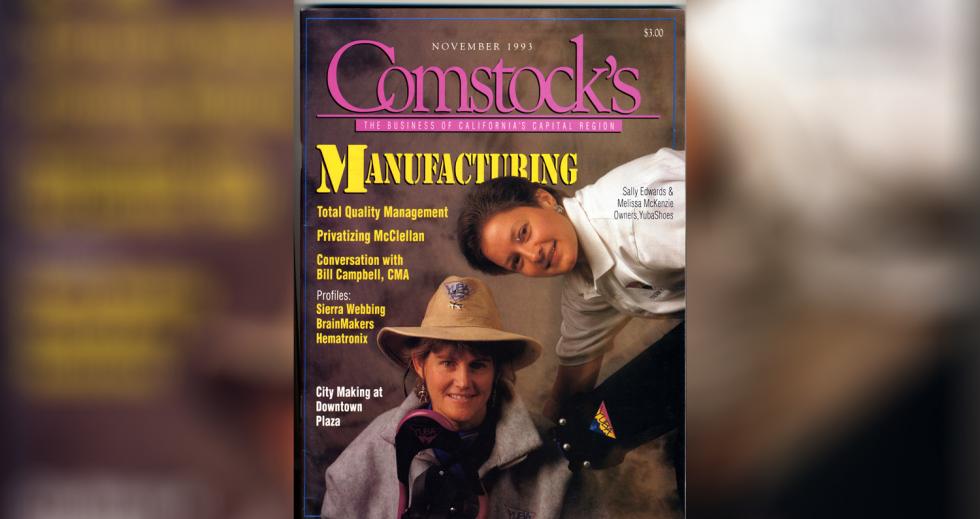 November 1993
Sally Edwards and Melissa McKenzie, cofounders of snowshoe manufacturer YubaShoes, smiled for the cover of an issue focused on manufacturing. The snowshoes, introduced the previous August, originally were assembled in Salt Lake City, but Edwards and McKenzie soon reached an agreement with Pride Industries to assemble them at the nonprofit's Roseville facility. The duo sold the company to Pride in 1996, with McKenzie joining Pride as general manager for the YubaShoes unit. Edwards, best known for launching Fleet Feet in 1976 (she sold it in 1994), now owns Heart Zones and the Sally Edwards Company, and she has written 23 books on sports, fitness and health.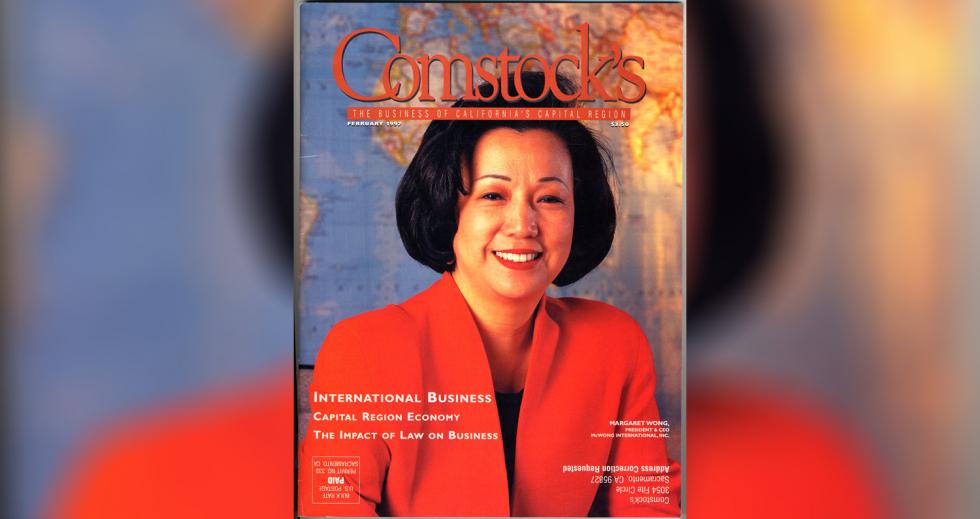 February 1997
By the time Margaret Wong appeared on the cover, she already had made a name for herself in international trade. Wong, who launched McWong International in West Sacramento in 1984, talked about why she chose this region over Los Angeles or San Francisco, saying, "A government relationship is the beginning of a business relationship." Under Wong's leadership, McWong International has grown into one of the West Coast's most successful China trade companies in the electrical and lighting industry. She also founded the California Center in 2012, aimed at expanding business opportunities between California and China, and is one of the region's top experts on U.S.-China trade.

—
This is the first installment in a four-part retrospective series in celebration of Comstock's 30th anniversary. To see the entire series, click or tap here.