To a silent room of 40 people, folk singer Hannah Mayree, originally from Sacramento, describes her home as only a musician can: "My home is a Wal-Mart parking lot / my home is where I brush my teeth," among other transient locations where a singer like herself can define an idea of home. Which means this living room in Davis can be her home in this moment. With 40 people hanging on her every note, it certainly feels that way.
That's the magic of a Sofar Sounds show. Unlike bar shows and open mics, a Sofar set guarantees the undivided attention of music fans. To Sofar Sacramento ambassador Chinua Rhodes this could be a game changer for the local scene. With a background in redevelopment and a member of the city's Parks and Recreation Commision, Rhodes talks about Sofar as not just offering connectivity to a devoted audience, but connection to a global community through Youtube and activated Sofar cities. "This was the connectivity piece that Sacramento might have been missing," Rhodes says.
The name derives from the doctored acronym "songs from a room." Shows always take place in an unexpected or secret location, like a home or small venue, and attendees register online for a chance to buy tickets blindly, knowing that Sofar carries a reputation of surprise guests. In the past, shows in other cities have included rising talent like Moses Sumney and Hozier, as well as impressive names like Leon Bridges and Karen O of the Yeah Yeah Yeahs. The maiden Sofar Sacramento show kept it local, inviting the Philharmonik, Hannah Mayree and James Cavern to perform in the intimate Davis home in April.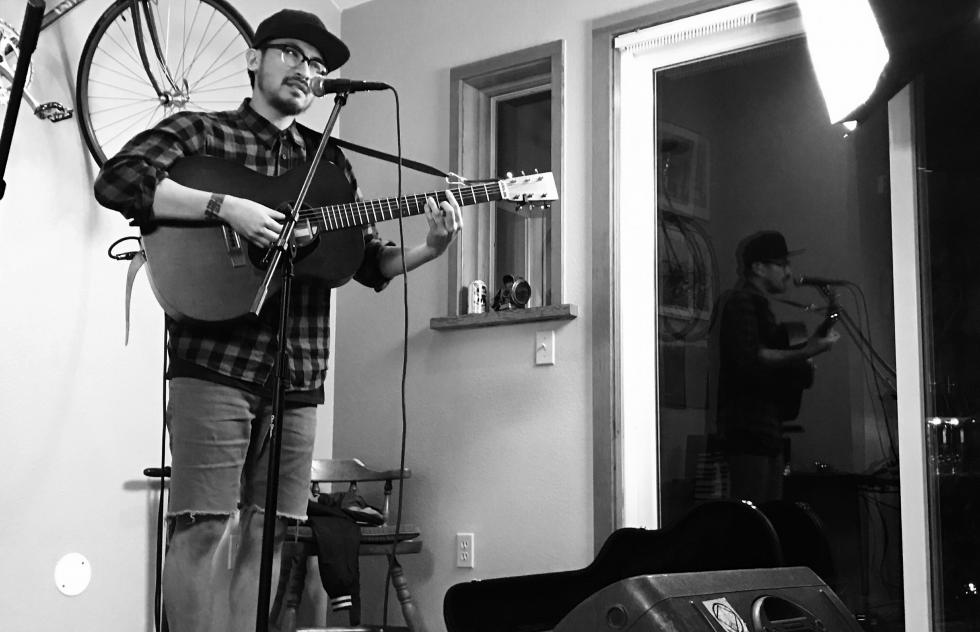 Sofar Sacramento Director of A&R Olivia Monahan says the series solves many of the ongoing issues like pay to play, connecting with a fanbase beyond one's peer group, and shedding the "just local" perception that plague musicians who are trying to build an organic and attentive fan base in their local scene.
"Often it's a lot of artists performing to other artists," Monahan says. "Their friends all come to hang out and everyone is on the guest list. There's a lot of rappers performing to other rappers. Or it's just a lot of homies that already know each other. And so really you're just there to kind of drink and as soon as your friend is done performing, half the crowd leaves. That's the opposite of what a Sofar Sounds show is."
Founded in 2010, Sofar's first shows were in London, but now includes gatherings in 333 cities worldwide — including countries like Switzerland, Azerbaijan, India, Serbia, Egypt, Brazil and Russia. It considers music and musicians as an untapped global resource in the same way that people with a spare bedroom are replacing the hotel establishment.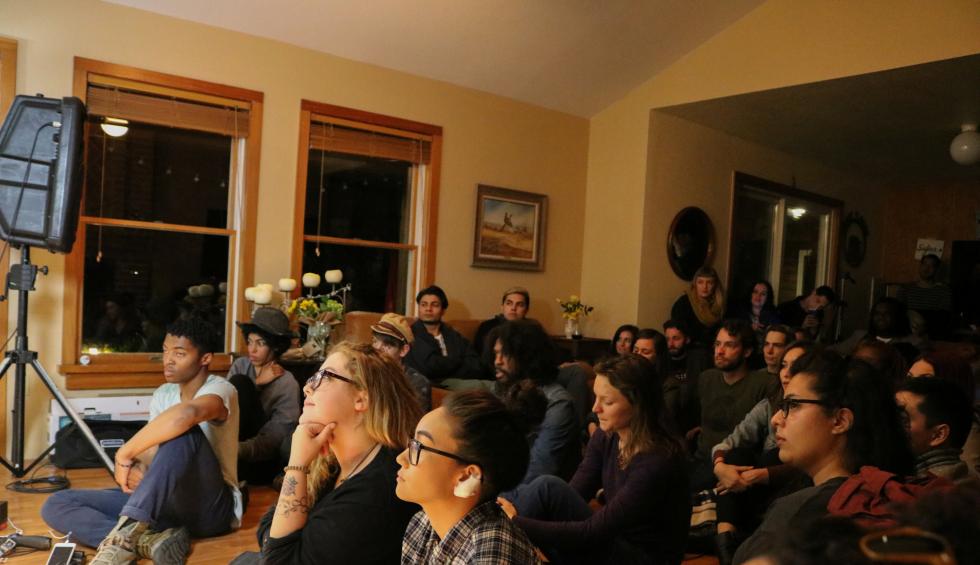 Global Community Manager Chris Winfield, who is based in Norway, says Sofar grants autonomy to its local teams. "It's important that we remember that no one knows the city better than the guys that live there," he says.
The $15 tickets to the Davis show sold out and the next show in Sacramento had sold half of their tickets available as of the night of the Davis show. Rhodes and Monahan are hoping to increase the capacity of the secret Sacramento show; it will be an opportunity for three talented locals to engage with Sofar's global Youtube community.
"Being a Sofar artist opens you up to all 333 cities within the global community," Rhodes says. "It's something that gives these artists a platform to get out of Sacramento and be able to travel and build an actual fanbase." For example, take James Cavern, who performed at the first Sacramento-area Sofar show: He's a Sofar alumni and that comes with benefits. Cavern, who is originally from the United Kingdom but lives in Sacramento, will perform two Sofar dates in London soon.
Rhodes' introduction to Sofar came in February from his brother's jazz fusion band, Mino Yanci, being booked at a Sofar San Francisco event at the Eventbrite headquarters. Since that show, Mino Yanci has booked an entire tour of Sofar dates across California, New Mexico, Texas and Las Vegas. Opportunity is there, provided that the musician plays by the Sofar rules, which includes foregoing payment of your first performance.
It's a peculiar caveat. Artists are offered a choice: take a $50 flat fee and be exempt from the Youtube channel or play for free and receive a performance video that can potentially be seen by thousands, even millions worldwide.
Winfield says most musicians overlook the short term compensation over the value of a high quality video and connection to a unique global community. "Sofar is not about cutting a monstrous profit," he says. For now the startup is focusing its investments from Octopus Ventures, Index Ventures and Richard Branson's Virgin Enterprise on building a sustainable company.
As a former member of ZFG promotions, Monahan is familiar with the financial plight of artists and principled in making a community impact. She feels the autonomy granted to the Sacramento chapter has far-reaching potential in activating local areas in need of organized events.
"We want to build with small mom and pops that normally wouldn't get that kind of an event, or businesses that normally don't see foot traffic of 50 to 125 people at a time, and we definitely want do so in an area that isn't just centralized to Midtown or downtown specifically."