Thousands of Sacramento Republic FC fans — decked out in team apparel — left an early September watch party at the city's downtown convention center disappointed after the club lost 0-3 against Orlando City SC in the final match of the U.S. Open Cup, which took place in Orlando, Florida. But for the team — and many fans — the Republic's improbable run in the in-season tournament against better-funded teams was evidence of the team's ascending trajectory.
"Sucks, hurts, but just know Sacramento is incredibly proud of you," tweeted longtime Sacramento sportscaster Carmichael Dave while sharing a picture of the watch party crowded with flag-waving fans.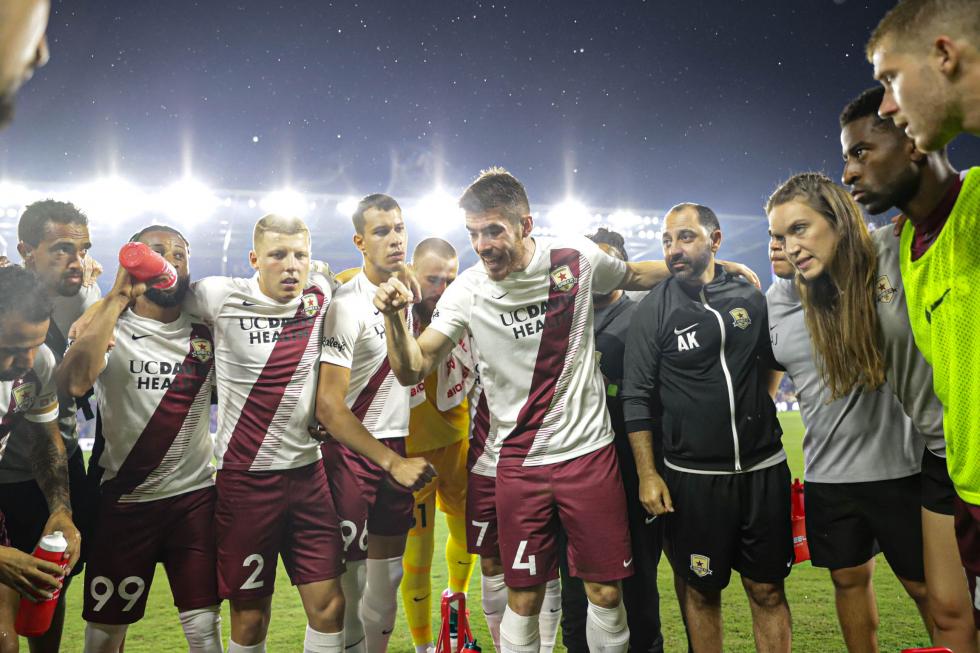 The Open Cup allows lower division teams — such as the Republic FC — to compete against Major League Soccer clubs. Sacramento was the first non-MLS team to play in the final match since 2008, defeating three MLS clubs en route. Sacramento celebrated its place among MLS clubs in 2019, only to see the big investor needed to secure the bid, Ron Burkle, back out in 2021.
The team is well past the "roller coaster" period, according to Chief Revenue Officer Dustin Vicari. "We're past the point of the down and we're only headed up," Vicari says, speaking shortly before the team's match against Orlando City, which is a member of Major League Soccer's Eastern Conference. The upward momentum is certainly true from a business perspective. "We added over 23 new partners this year alone, which has never been done in our club's history," he says. Those new partners meant new hires to manage those relationships.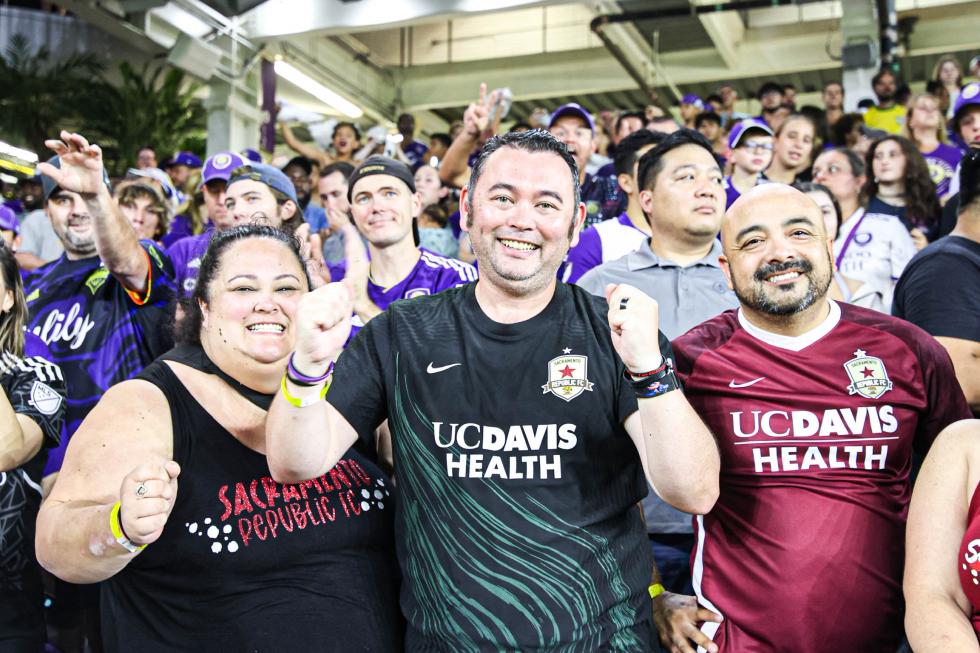 Vicari says revenue is up and at or near historic levels from each of their business categories: partnerships, ticketing and merchandise. Season ticket and single game sales are both responding to the success on the field, and the new "City of Trees" jerseys are especially popular. "We had to replenish our jersey stock with Nike four times this year," Vicari says.
The team's success isn't limited to the cup. Sacramento Republic is in the fourth position among USL Western Conference teams and is poised to return to the postseason after missing it for the first time in its nine years in 2021.
Sacramento Mayor Darrell Steinberg has long worked to support the franchise. "The success on the field is a product of a great team and an excellent organization," Steinberg says. "With such great partners, I know we will have success off the field as well.
"As for MLS, Sacramento never gives up. We remain optimistic about the future of our club regardless of what league they are playing in," the mayor says.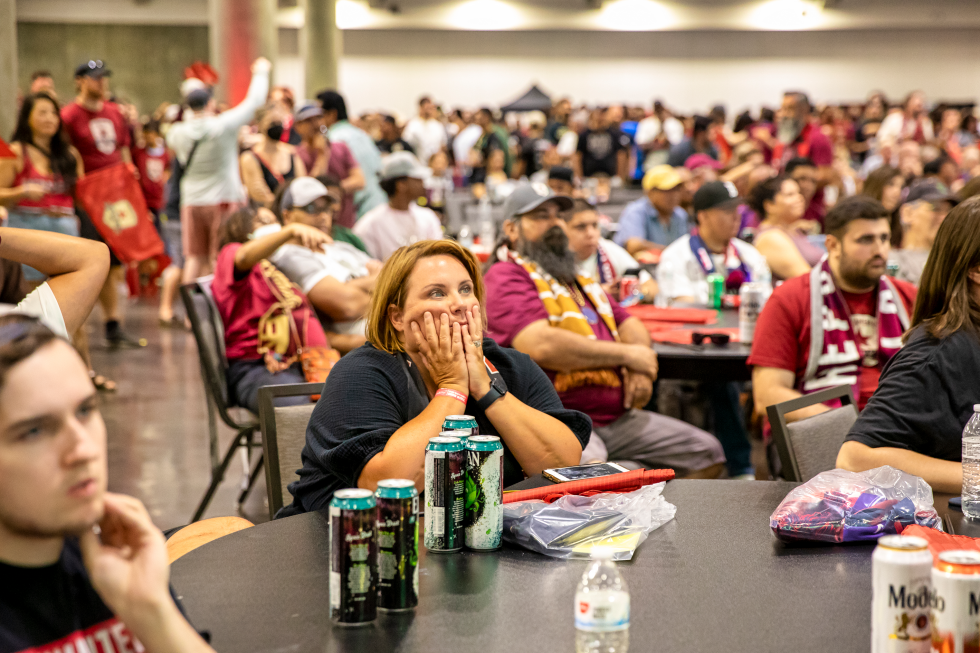 Vicari says the team's economic success is linked to the on-field wins but declined to connect the MLS bid to the cup run. "From a fan perspective, people want to root for winners," Vicari says. An off-season shake-up has resulted in a team that scores more goals and is more exciting to watch, he adds.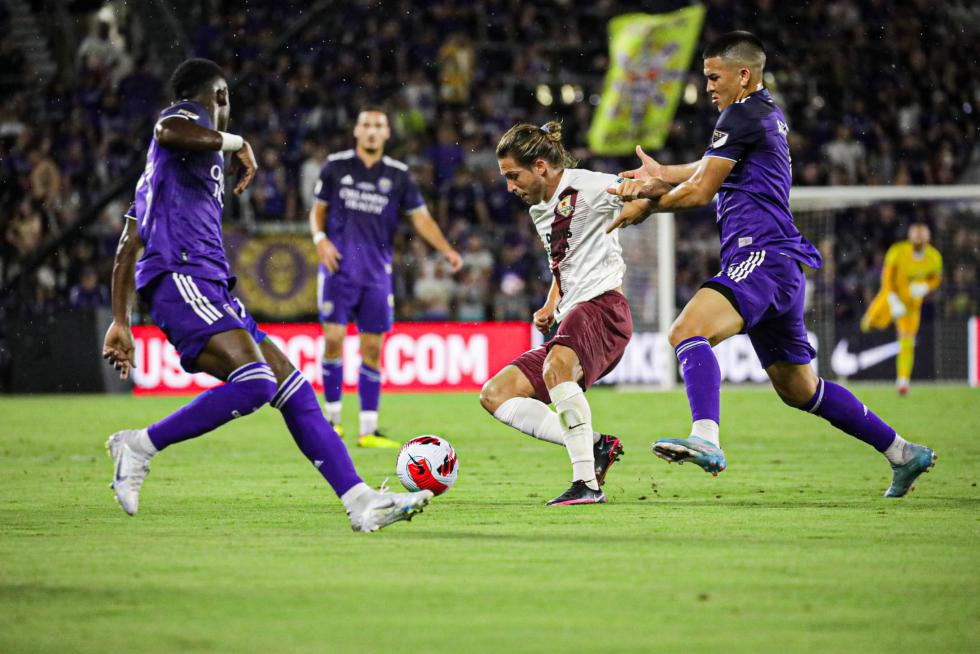 The link between economic success and field success is obvious, says Rodney Fort, professor emeritus at the University of Michigan School of Kinesiology. "'How much should I win to make as much money as I can?' is the real challenge for owners and franchises," he says.
Fort says on-field success results in short-term increases in profitability, but won't change the long-term value of the club. Another variable, says Fort, is whether the team's ownership is playing for another prize — in this case, a place among MLS teams.
According to news reports, Republic FC owner Kevin Nagle has been wooing potential investors at Open Cup matches. "Using the team and its success to generate future prospects is a time-honored tradition in all sports," Fort said.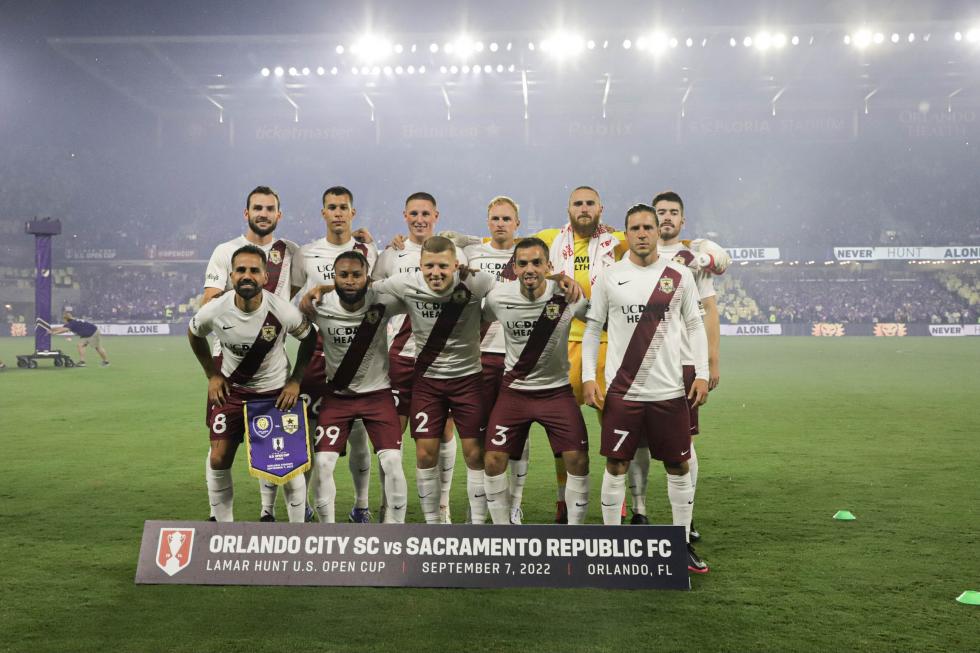 Vicari declined to offer specifics on MLS talks but says there is "more positive momentum" now than at any point since Burkle dropped out. He says the cup success and the fan response was "another example of the commitment that the city has shown to rally behind this team." Seven thousand people were expected to watch the match from the SAFE Credit Union Convention Center.
"This is another example to show Major League Soccer, to show a potential investor," Vicari says, "that this city is ready and that this city deserves an MLS team."
–
Stay up to date on business in the Capital Region: Subscribe to the Comstock's newsletter today.