A new business park is coming to Davis — but maybe don't call it a "business park" if you're talking to project manager Dan Ramos.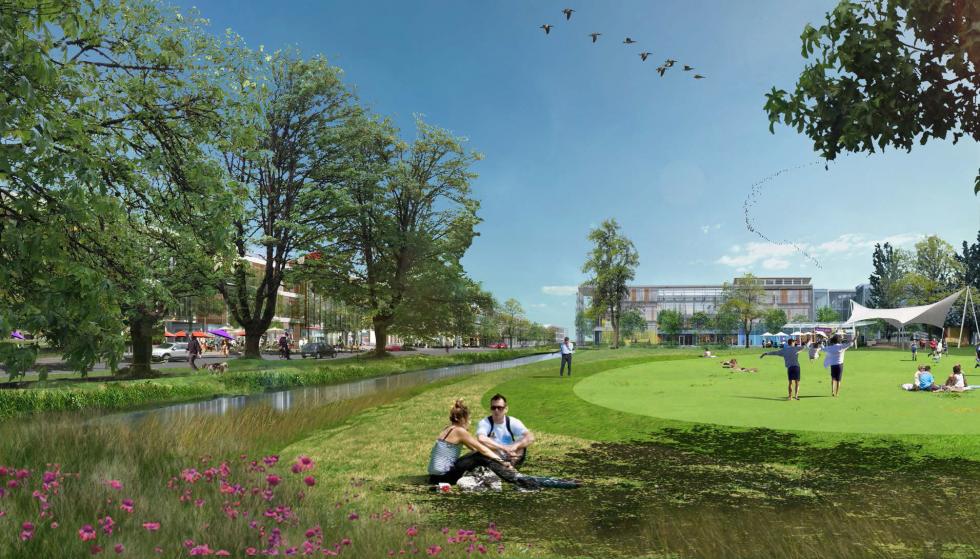 Ramos is the vice president of Ramco Enterprises, the development company proposing the new Mace Ranch Innovation Center. He says that he and his company took to heart the Davis community's desire for something more than just another business park. They're planning to create a "campus-like" area with research centers and manufacturing buildings sprinkled amongst residential homes and parks. Ultimately, Ramos says, it will be a vibrant, livable work space instead of the dreary, towering manufacturing buildings, asphalt alleyways and white stucco walls associated with a typical business park.
Ramos says that Ramco looked at business parks in high-density regions like the Bay Area all across the country. They found that many business development hubs have a residential component and that, clearly, the traditional idea of a business park is changing shape.
"It's a whole culture," Ramos says. "It benefits the project to have people live close to the site." He also points to the environmental and lifestyle benefits of having employees that can walk or ride a bike to work, adding that higher-density housing makes the whole area "related to the worker." Parks and fields that offer spaces to play will also be a strong component of the new innovation center, he says.
The current Mace Ranch business park, across the street from the proposed MRIC, already hosts several startup companies. Schilling Robotics, owned by Davis businessman and local Tyler Schilling is already a current tenant of the current Mace Ranch business park and is interested in expanding his business to the new project. The robotics company makes mechanical arms for deep-sea work as well as remotely-operated, unmanned submarines. With the new innovation center, local companies like Schilling Robotics will be able to stay in the area and grow, says Ramos.
"I've been a Davis resident since 1963 and the company has been built entirely here in Davis," says Schilling. "We have a number of employees that live in the Davis area and it just feels like home to us."
Schilling says that it's important to be able to offer employees not just a good pay package, but also a quality of life as well, something that he says he believes the new innovation center will provide. He says he is especially looking forward to the environmental sustainability of the project, and the improved quality of life for people that work there.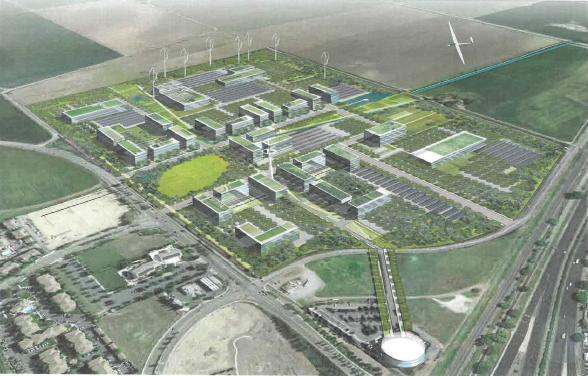 "Our expansion can be supported in Davis," he says. "There isn't any suitable existing land to build on without the innovation center."
Ramos and his team hope the new innovation center will not only motivate recent UC Davis graduates to develop fledgling businesses locally, but it will also increase the technological advancements created in the college town.
"This has been a long time in the works and we're very confident in the market there and what Davis can bring to the region," Ramos says.
He says that a business park like MRIC will provide local companies who want to stay in the region with space to develop "every aspect of a company's growth" — from research and development (the site has close access to fiber optic cable lines) to marketing and space for a corporate headquarters. Having all of these amenities located on one site, Ramos says, is like "the grand slam" for businesses.
The project has been in the works for nearly 25 years, says Ramos. Approximately 225 acres of land in the Mace Ranch area of Davis have been earmarked for the MCIR, which goes to a citywide vote in the November 2016 elections. But Ramos and Ramco Enterprises are still waiting for the city's input on the area, and the residents' voices will be heard in the many community meetings that are yet to come.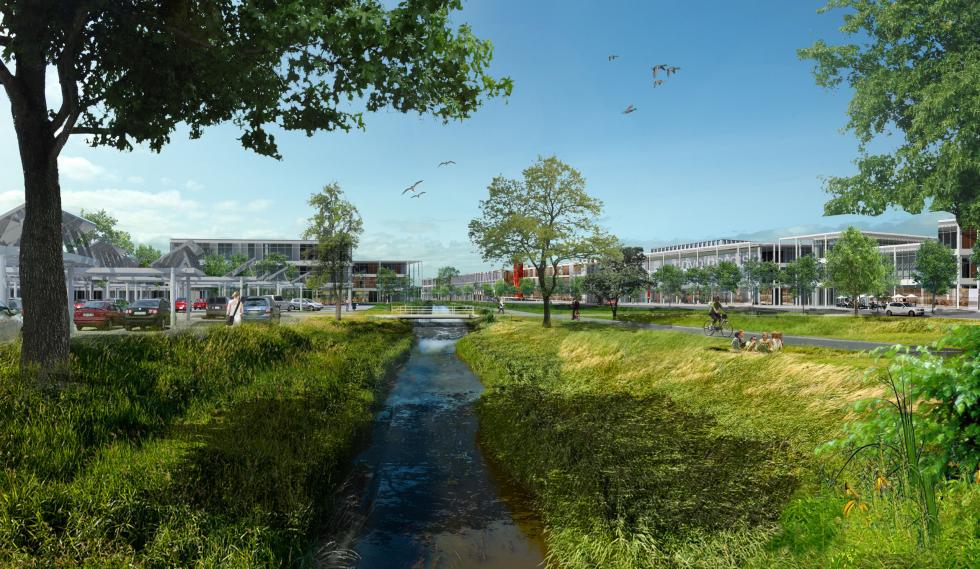 "We're trying to bring the best possible project to the community," says Ramos. "We think it's a good component, but we need to hear the city and everyone weigh in on it."