Members of the McClellan Innovation Center, located on the former McClellan Air Force Base just outside North Highlands, won't find complimentary massages or kombucha on tap, as one might find at a hip coworking space in an urban setting.
But potential members will find affordability and a convenient location within the McClellan Park development, which can provide opportunities for startups based at MIC to eventually expand outside the coworking space. Formerly a tech incubator called Valley Extends, the 8,000-square-foot MIC has rebranded as a more conventional coworking space, offering full-time and part-time memberships in an open and common workspace. The center officially debuted Aug. 15.
"The downtown life is very exciting and fun, but seriously growing a business requires space, and [McClellan Park] has some of the cheapest commercial space that you can get," says MIC Community Manager Graham McBain.
Christine Sison, CEO and founder of startup Swiss Monkey, a dental staffing network with five employees, cites both low cost and convenience as incentives to rent two full-time desks at MIC. "I was looking for something affordable that gave me an open space, since most startups have to start really lean," Sison says.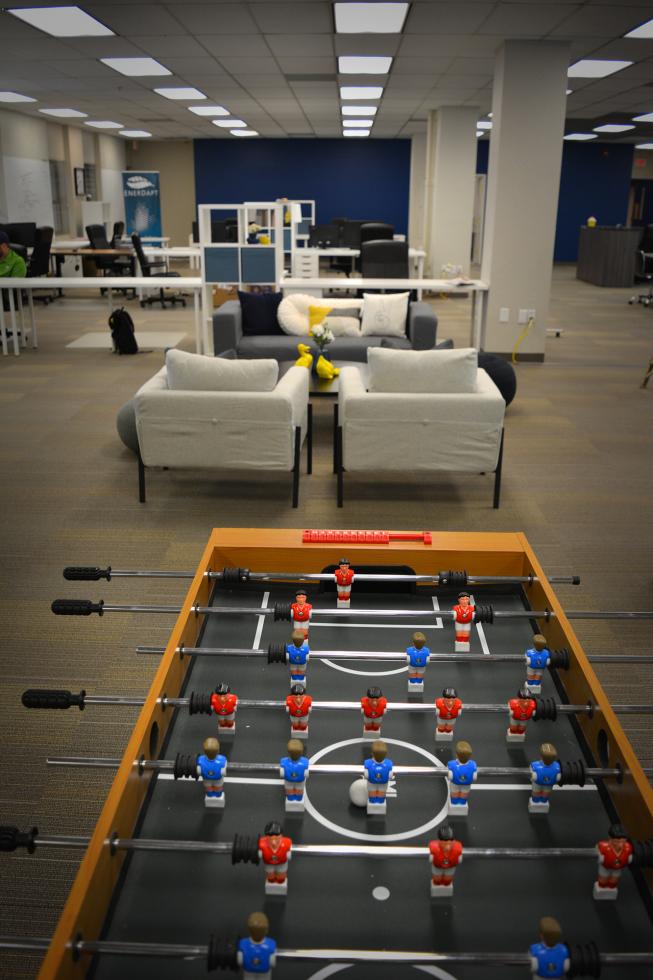 A flex membership starts at $199 a month and includes office access from 9 a.m. to 5 p.m.; a $250 full-time membership includes a dedicated desk with 24-hour access and lockable storage, with the opportunity for members to rent multiple desks and create open office space. "If you're serious about growing your business in Sacramento, there is not a place where you can do it more cost-effectively," McBain says.
The convenience of McClellan Park is another incentive for startups, he says: "If you live in Roseville or anywhere along the [Interstate] 80 corridor, you could either go all the way downtown or get off at Madison, and that cuts your commute in half."
In addition to her startup, Sison is also the business manager at D2O Dental, whose office is located downtown, but Sison preferred to operate her business off the grid. "Anyone who works downtown knows that parking spaces are expensive and difficult to find for five people, and I didn't want to spend a lot of time parking," she says.
McClellan Park was established officially in 2001 by LDK Development, although the privatization process began with Sacramento County in 1999. The former base now includes private residences and dorms, as well as office and storage space, a hotel and private airstrip. Cal Fitness, Regional Transit, PODS and Beach Hut Deli operate in McClellan Park, and according to management, 90 percent of the park's 8.5 million square feet of useable buildings will be leased within the next few months.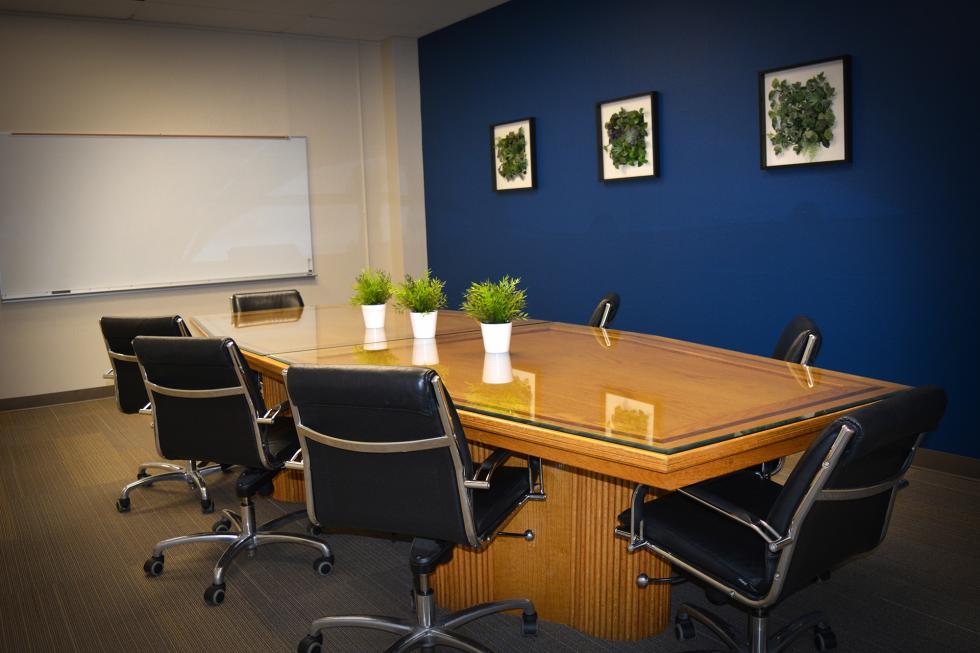 Still, McClellan Park's Executive Vice President Ken Giannotti says there is room for startups to grow, as the development is fully entitled for over 16 million square feet of commercial, retail, office and residential buildings, providing opportunity for expansion. "We envision McClellan Innovation Center will provide entrepreneurial business people with opportunities to scale from startup to a wide range of office, tech laboratory and industrial buildings at McClellan Park," he says.
Though MIC doesn't have the aesthetic accouterments and trendy Midtown Sacramento locations of coworking spaces like Urban Hive and Cowo Campus, McBain says MIC is "value-based coworking," as opposed to "lifestyle-based." Still, MIC does include amenities like coffee and snacks, free printing and the presence of a community manager for receiving packages and greeting guests. Wifi is available both inside and on MIC's extensive patio, and membership includes access to an internal social media platform for networking between members. Membership also comes with access to a 12-person conference room and event space.
Current tenants mainly include technology companies, but MIC has also expanded to host companies Swiss Monkey, Tech 2U, Drone University, the local chapter of the Disabled Veterans Business Alliance, Black Angel Tech Fund and XYO Network Blockchain, with about 40 private desks still available.
"While the number of coworking spaces in the Sacramento region has now expanded to more than 20, few of them are laser-focused on technology startups," says Laura Good, cofounder of Startup Sac. "The McClellan Innovation Center's emphasis on technology businesses — including blockchain, alternative energy, agriculture and clean technology — will create a new space for tech startup founders and their teams to connect and collaborate."