Social media can help a fitness business. Just ask Nicole Prine, co-founder and owner of TrueNorth Cycle, a stationary cycling studio in Folsom.
She and company co-founder, owner and close friend Heather Hayes rely on Facebook feeds and Instagram photos to attract new customers. They also use old-school word-of-mouth. They haven't paid for any traditional advertising since their launch. Want proof of how social media has helped their business? TrueNorth opened its doors in October 2015, attracting 355 customers. They nearly quadrupled that figure to 1,216 by December 2016.
"Women in their mid-20s to late 40s make up the bulk of our customers," Prine says, adding that these females are driving a demographic business dynamic — women are beginning to bring their male friends, husbands and significant others to exercise at TrueNorth. Male cyclists were 3 percent of the customer base when TrueNorth opened and boomed to 15 percent last December, representing a five-fold increase.
TrueNorth reflects the growing trend of studios and gyms offering stationary cycling — or spin, as the workout is also called — with dozens of these classes available throughout the Sacramento region. "People have really latched on to this type of exercise," Prine says. "The routines are always new. It's so important in exercise for workouts to be fresh. Exercising can't feel repetitive, which is directly related to the popularity of stationary cycling."
The gender changes in Prine's customer base matches trends in the world of exercise over the past two years, says Dr. Liz Applegate, an expert on nutrition and fitness and director of Sports Nutrition at UC Davis. "Women are more inclined to cluster in groups, and I don't mean that negatively," Applegate says. "It's a great way to motivate people that can also rub off on women's husbands and male friends. They see the fitness progress that their girlfriends or wives are making and may be motivated to join them."
TrueNorth's 1,800-square-foot studio features 26 stationary bikes and 32 classes weekly taught by 12 instructors, plus childcare for customers. Exercisers can choose between pay-per-ride and longer-term options. The studio offers indoor cycling exercise routines to music, with personal instructors, including Prine and Hayes. In fact, the business model is doing so well that they are expanding by 1,200 square feet next door to the current Folsom locale to offer customers more barre classes. Prine expects the barre studio to be finished in late February.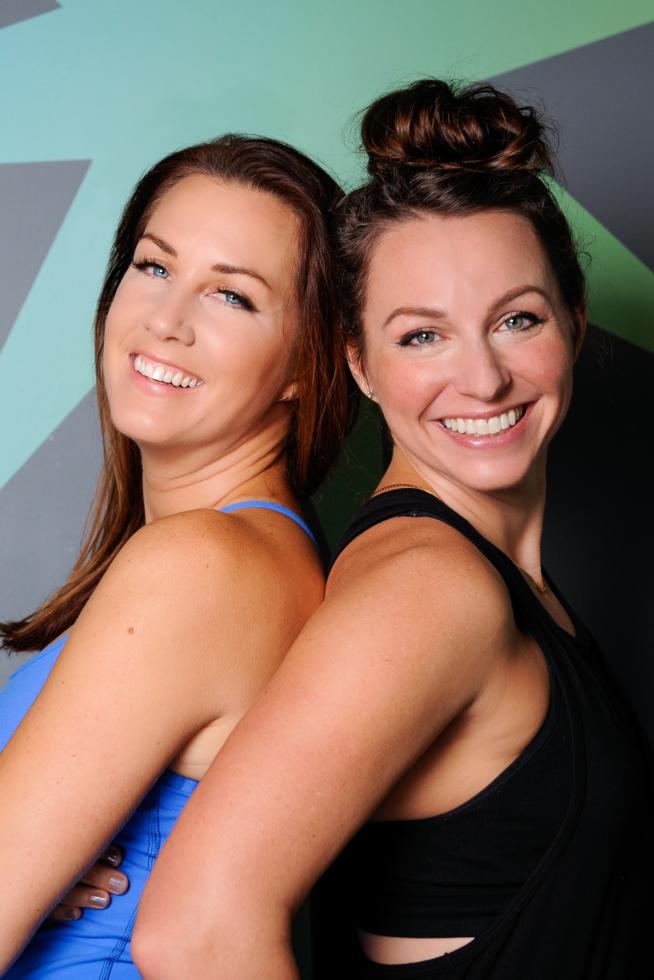 Prine has a long interest in exercise. She is a triathlete who played water polo at Rio Americano High School in Sacramento, and she later graduated from UC Davis. The origin of TrueNorth began in kindergarten — literally. Prine met Hayes on their sons' first day of kindergarten at an elementary school in East Sacramento four years ago. Quickly, they became close friends and, after many hours of discussion on drives to and from Lake Tahoe with their young sons, business partners. The women's personal and commercial relationship is built on a bedrock of trust, Prine says.
Prine and other young moms becoming health and fitness entrepreneurs is another developing trend in recent years, according to Applegate. "Mothers can gain some expertise while their kids are at preschool or in primary grades to earn a little or a lot of income in business," she says. Applegate cites FIT House in Davis as an example of entrepreneurial moms who launched and operate a thriving exercise firm, which offers classes in spin, barre, yoga and other workouts.
Another recently-opened stationary cycling business in Folsom is TeamRIDE. Four sisters launched the business in December 2012, and now have three locations throughout the Sacramento region, including one in Midtown and one in East Sacramento.
When researching where to open her business, Prine knew Folsom was a good option. "I spent some time during my childhood in Folsom and have always loved the community," she says. "We found a great spot next to a yoga studio and knew it was the right fit."
Prine's experience — from conceiving to operating TrueNorth — has honed her skill to balance the studio's daily ebb and flow of activity. What is the takeaway? "Everything takes twice as long and cost twice as much," she says.
No doubt that practical knowledge will help her and Hayes to decide whether to add a second indoor cycling studio in Roseville later this year. "We are doing one project at a time," Prine says.