Dr. Robyn Magalit Rodriguez never thought she'd be an entrepreneur. In fact, the professor, author and activist had an aversion to the word. "I associated it with people who take risks and innovate for the purpose of personal profit, which is just not my value," she says. Rodriguez's values — social justice, community, equity — are deeply woven into her career. She has been a professor for over 20 years, and has taught Asian American Studies at UC Davis for over a decade.
Rodriguez has reached great heights in academia. She is the first American-born Filipino woman to serve as chair in the Asian American Studies department and is the founding director of the Bulosan Center for Filipino Studies, a one-of-a-kind program focused on the Filipino experience in the United States. She has also published three books on Asian American history and activism.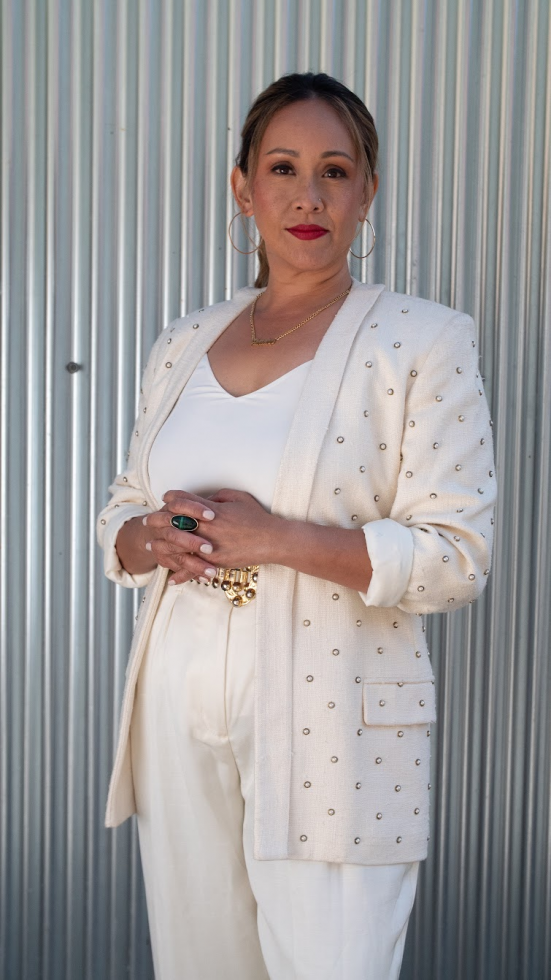 But academia had its barriers. She began to change her mind about the connotations of entrepreneurship when she realized that academia was restricting the way she envisioned the progression of her programs and curriculum. Conversely, entrepreneurship placed no limits to how far she could go spreading her teachings and values. And about the personal profit conundrum — she realized she could use any profits she made to benefit the community she's committed to serving. "I am interested in making money that I can reinvest into the community, and doing that through offerings that are also very community oriented."
To that end, Rodriguez is pouring her years of experience as author, activist, academic and professor into online courses for a virtual academy she founded called School for Liberating Education. The implied confining force is the institution of the university, which many progressives see as a dusty old "ivory tower" with a spotty record of teaching the histories and experiences of communities of color in the United States.
Since Rodriguez launched the school and its overarching business the Remagination Lab last year, she's introduced two self-paced online courses. So far it's received a positive response. The enrollees drawn to her school tend to be in their 30s and 40s, she says; people "who may never have had access to ethnic studies in college, because there's places where it doesn't exist." The curriculum's historical context offers perspective on current issues, allowing students to better understand anti-Asian hate and racism impacting the Asian American community today.
After germinating the seeds of her online courses, Rodriguez saw there were even more ambitious projects she could cultivate. She can now call herself both a business owner and a landowner. Earlier this year she and her husband purchased an 8-acre farm in Lake County that will become a community farm and learning retreat center.
The author-turned-entrepreneur is currently finishing her year teaching at UC Davis, packing for the farm and writing the next chapter of her career.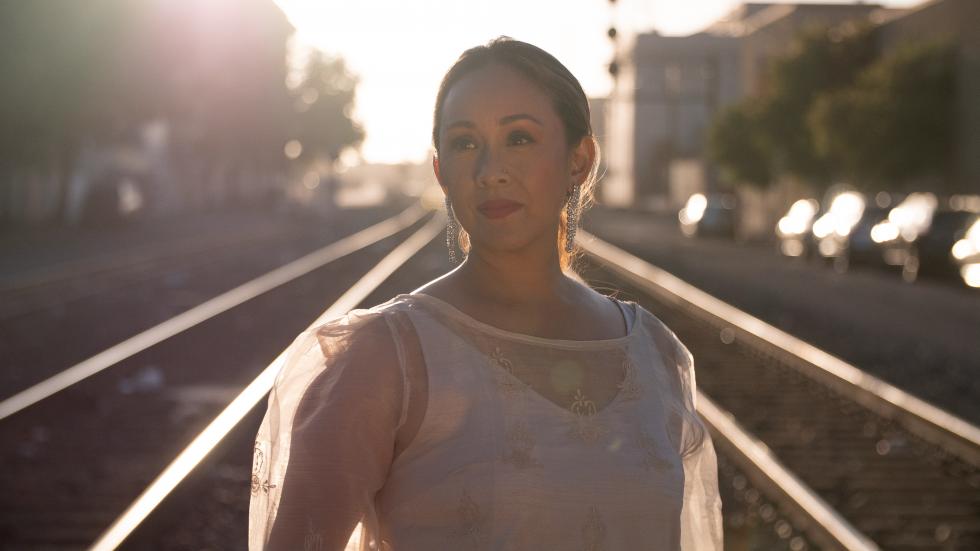 Activism in the blood:
My career is sometimes hard to untangle for me, because my activism is so intertwined with my path into academia. If I were to disentangle that thread a little bit, I could mark the beginnings of my activism to my family history, actually.
I come from a very revolutionary lineage. My middle name translates into "to be angry" in Tagalog. It's because one of our ancestors was an anti-colonial revolutionary against the Spanish in the Philippines, and as part of the rejection of Spanish colonialism, he adopted and made up the name of Magalit.
It was also to protect himself. The story goes, he was rounded up by the authorities. And so he took on this name that allowed him to evade execution. So it's a story that we were passed on, that we're fiercely proud of on my mother's side. And I think that sparked a thinking in me about the importance of standing on the side of those who are powerless.
How my mentor, Dr. Diane C. Fujino, became my collaborator:
(Dr. Diane C. Fujino) has been in my life for a long time with varying intensity. I was mentored by Diane while I was a Ph.D student and she was an assistant professor in the sociology department at UC Berkeley. I guess it's when I finally became a faculty member, first in New Jersey (at Rutgers University) that Diane and I would start to come together more collaboratively. By then I was a scholar in my own right, and I think I felt like I could do other sorts of work beyond the specificity of my dissertation project. So we connected in the academic meetings.
One of the things we came together on was a shared perspective that a lot of the activist impulses of Asian American studies seemed to have been lost, at least in our professional spaces, even though Asian American studies scholars were critical in the kinds of investigations that they were launching as researchers. So we were continuing to kind of ask questions about the impact of, say, white supremacy on representations of Asian Americans, and all the different ways that Asian Americans experience racialization in the U.S.
We both felt like there wasn't the real activist impulse. There seemed to be too few people who were working very collaboratively with social justice organizations and movements. And so we wanted to really start the conversation among the scholars that did have those commitments, as well as to create space for graduate students who had that interest.
Entering the conversation by encouraging the Asian American community to use its voice and share its oral histories:
(Diane and I) wanted to be able to facilitate bringing on-the-ground community organizers and activists to come into the space of Asian American studies to share their expertise on their experiences. For Diane and I, activist knowledge was key to the early curriculum of Asian American Studies. Because academia didn't deem our communities worthy of study, the only people who were going to collect our stories were people organizing on the ground, the activists collecting oral histories. And not just for preservation and posterity's sake, but collecting oral histories so they could identify themes and trends around which to advocate. So we felt it was important to bring back those kinds of knowledges into the space to challenge the supremacy of academic knowledge over all other forms of knowledge. We felt as if it was kind of being privileged in a space that was actually created with a very different kind of ethos for us.
Why I've decided to retire early from academia:
I've basically come to a point where I've decided to retire from university early. What I've found is some significant roadblocks in terms of trying to transform the university from within … in trying to expand Asian American Studies, the department that I am the head of. …
It's become clear to me that the university as a site will continue to be limited in terms of being able to offer the kind of transformative education that I'd like to see in the world. I suppose I shouldn't be surprised, because ethnic studies as a field exists only because of mass movements that literally stopped the universities in its tracks, with the (1969) San Francisco State strike, and all of the protests that required that level of resistance and struggle to finally get the university to concede to creating some space for us. And so I guess I shouldn't be surprised that in the absence of that level of mobilization, the university is either going to invisiblize the work we do and show a lack of investment.
My unexpected turn from academia to entrepreneurship: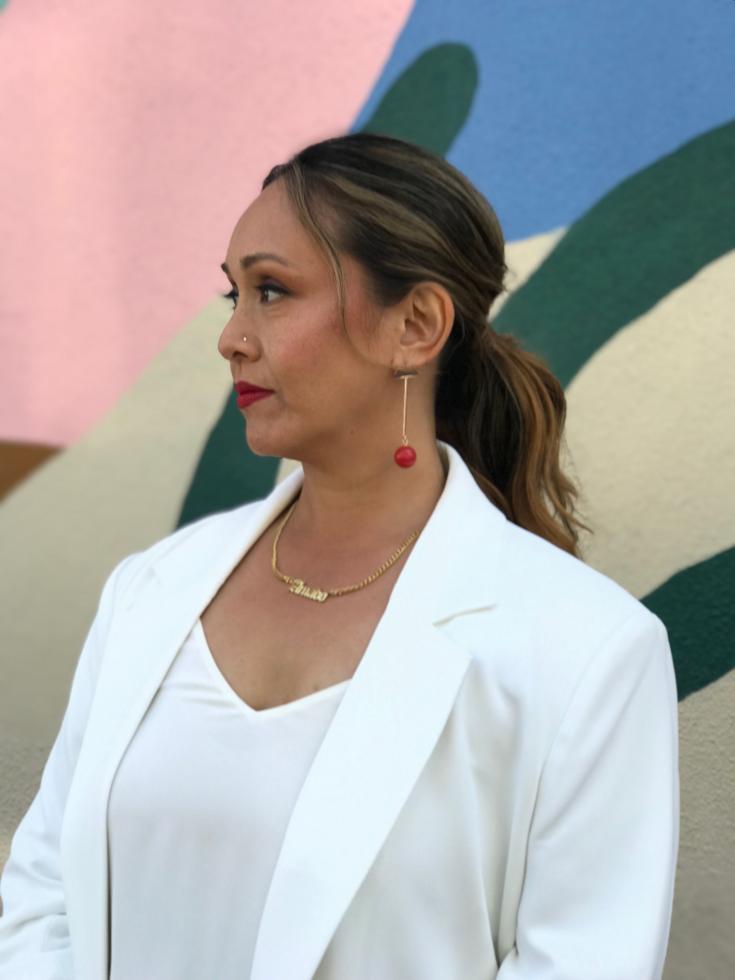 It's clear that the university is not a place for us unless we can sustain the kind of level of resistance that sparked and created ethnic studies. We can do everything right. … I tried to do everything right. I published and published and published in academic spaces, spoke widely at some of the most prestigious universities around the world, left behind my children for days on end to be able to do this work, so I can have another line on my CV that might earn me respect enough in the institution that they might think the work we were doing was of intellectual significance, that they could support us. None of that.
So I decided, well, I'm going to retire early, and completely be an entrepreneur about offering this deeply important and needed knowledge out there to a community that is hungry for it. There's been such a very positive response to what we're offering, because so far, nobody else is offering it. Initially I thought of it as something akin to a master class. And it's not just industry experts, but all these folks who do this work, whether it's activists or academics who offer these kinds of critical perspectives, to give them a platform.
Back to the land:
We purchased this 8-acre farm property that will be an actual farm. So we've started to put some seeds in the ground. We got the keys last week. It'll be a farm and learning retreat center. We're really excited to start at least opening the space as a retreat space, but ultimately curating our own programming as soon as September.
I imagine the School for Liberating Education will have hybrid offerings … like onsite programming that can then be continued in a virtual classroom. I'm going to play with different kinds of formats. But there'll be a range of courses connected to the school, and then underneath the Remagination Lab will be an operating farm. So we intend to focus on heritage fruits and vegetables connected to myself and my husband, who is Hmong, and hopefully work in partnership with the growing number of BIPOC farmers who are doing a similar move as we are.
Edited for length and clarity.
–
Stay up to date on art and culture in the Capital Region: Subscribe to the Comstock's newsletter today.