Danielle Vincent pays meticulous attention to detail. She'll make a checklist for a checklist, she jokes. When working on a big project — like First Festival, a music event she founded in the Sacramento area in 2015 — she tracks everything on paper, which she then files into binders.
She's got a binder for vendors, one on band submissions, another on stages, lighting and sound, plus one for receipts, one for comedians and a few more that cover every aspect of the festival's operations. Vincent is the only person who references these binders, as she basically runs First Fest on her own, as she prefers.
Vincent is hoping to get welcome news from the City of Sacramento when it announces the recipients of its Creative Economy Pilot Project grants in October. The City offered $500,000 in micro-grants up to $5,000 and larger grants up to $25,000 to support pop-up events, arts installations, street performances, and other arts and culture projects.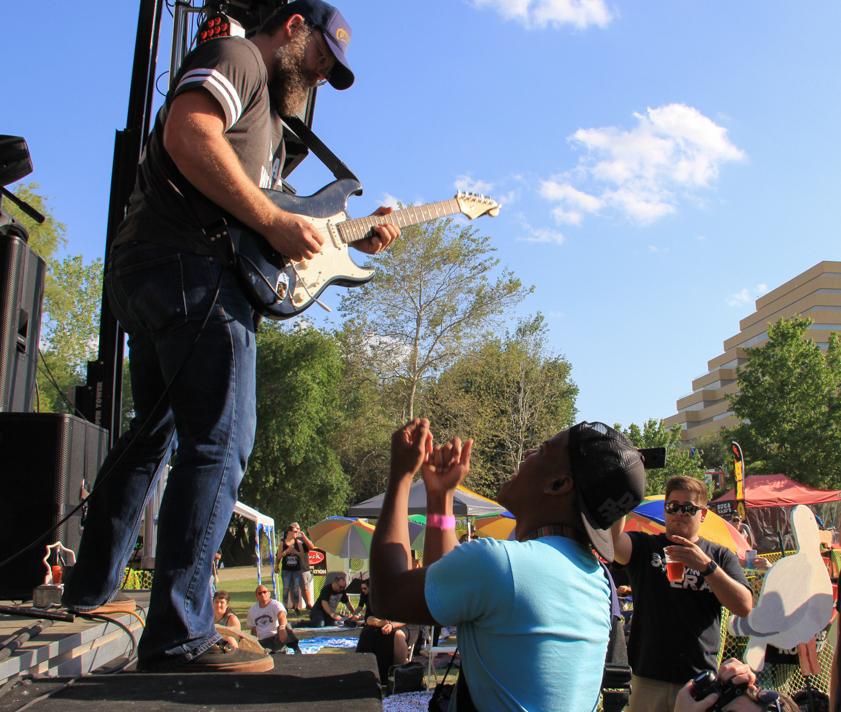 According to Ash Roughani, of the Mayor's Office for Innovation and Entrepreneurship, in a Medium post, the City "expected 200 applications and hoped for 300. To our surprise, we received a whopping 480" for a total of $7.2 million requested, showing the overwhelming need for this type of public funding.
Vincent applied for a $25,000 grant, which if awarded, will cover half of the festival's budget for 2018, she says. She intends for this additional support to make up to 2,000 tickets to the two-day event on May 5-6 free for attendees; additional tickets will have tiered pricing. She's estimating attendance at 5,000.
Vincent says First Fest provides a truly homegrown festival for musicians from the Sacramento region — and pays them a respectable rate. She traces her own interest in local bands to 2012-2015 when she owned the Firefly clothing boutique in Midtown Sacramento, where she developed a passion for shopping local, which evolved to incorporate music and the arts.
"As an adult, I started finding out I had an artist in my body that hadn't been developed. [First Fest] is really just community organization," she says, adding that exactly how communities organize depends on the individuals themselves and, "for me it's music and community."
Vincent conceived of a one-day show in January 2015, and made it happen by that May at Riverwalk Park in West Sacramento. About 2,500 people attended, paying $15 for general admission tickets or $20 at the gate, and 23 bands performed. But getting that inaugural festival under her belt didn't mean the next one would automatically perform well. The 2016 two-day event at Southside Park in Sacramento showcased 43 bands, but attracted only about 500 people.
Complaints over pricey tickets ($35-per-day tickets), a lackluster lineup not worth the cost and lack of advertising (some angry music lovers said they didn't even learn of the event until it had passed) followed. Vincent says she listened and took those concerns to heart.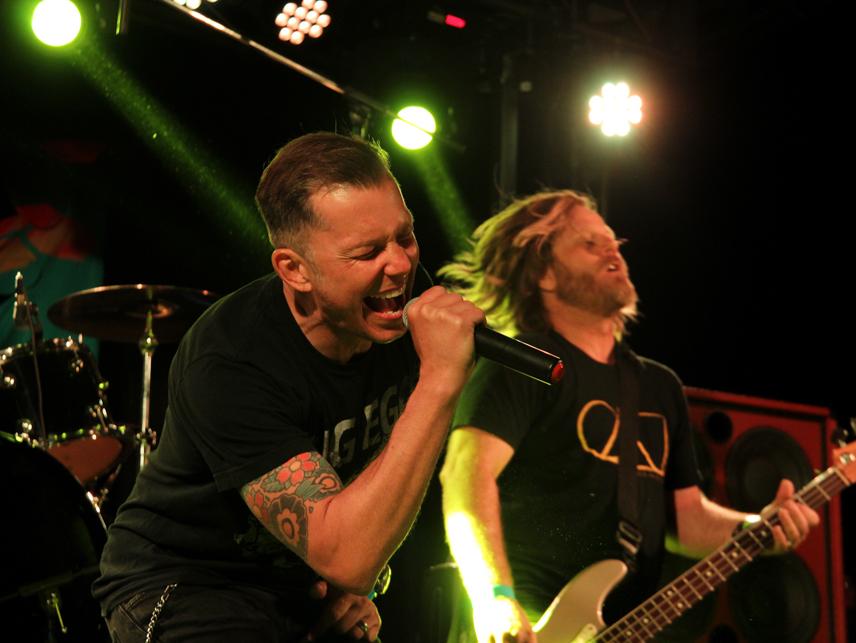 In 2017, the event rebounded. Back at Riverwalk Park over two days, 3,500 people attended to see 38 bands, 10 comedians and 50 local artists. Sacramento post-grunge band Oleander headlined the event. Tickets ranged from $20 for one day to $55 for a VIP pass to both days. Now that she's built a logistical skeleton that works, she expects subsequent years to run smoother. "When the bones are on there, it's just putting the meat on it, and that's the fun part," she says.
For 2017, each band got 100 tickets to do with as they pleased — they could give them away to fans and friends, or sell them and keep 100 percent of the proceeds. Vincent says the bands made between $700-$800. "That is a huge payment that local bands are not seeing," she says. For 2018, bands will get a cash stipend, like Vincent provided the first two years, although she declined to provide more specific information.
"Compensation was more than fair. It actually paid more than any other festival we've played, and we play a lot of festivals," says Ben Herte, of California Riot Act, which played in both the 2016 and 2017 shows.
Musician Jayson Angove has played all three years of First Fest — twice with the band Humble Wolf and once solo. "I think First Festival is something Sacramento has needed for a long time," he says, adding that he thinks many local artists feel the same. He says "the festival went out on a limb to make sure we were happy and well taken care of for our time."
First Fest is primarily funded by ticket sales and vendor booths (and sometimes Vincent's own savings), and some local companies have made in-kind donations, Vincent says, adding that she does most of the producing, marketing, website development and other duties by herself, which keeps costs low.
While many supporters of local music may agree that Sacramento needs a homegrown music festival, this type of event isn't easy to produce, and doesn't always get the financial backing it needs. For instance, First Fest's recent Indiegogo campaign to make 2018 free for all attendees only earned $1,620 from 34 backers — a mere 3 percent of its $60,000 goal.
Yet from the dismal 2016 festival came another idea — an app Vincent would go on to build called ShowUpSacramento, which provides a calendar of local shows in one spot, and has a social networking feature. Open mic and art shows are also listed. "It's really a call to action for the rest of the year," she says. "You celebrated these bands for two days, and now let's do it all year-round."