Though the Railyards venue may have been chilly, the runway was red-hot during the two-night designers' showcase at the 11th-annual Sacramento Fashion Week in late February. Not typically thought of as a fashion destination, our state Capital was right in line with some of 2017's biggest trends: From bathing suits to gala wear, local designers played up the current movement of juxtaposition within outfits.
To give you a taste of these elements, here's a roundup of several designers that participated this year.
Feminine Meets Edgy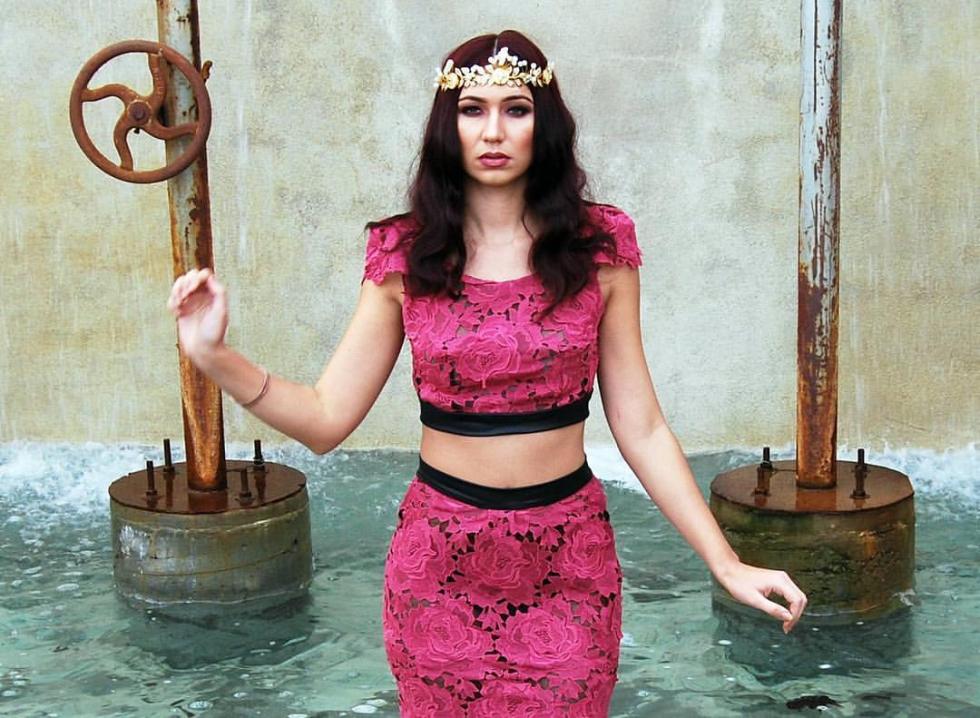 Who says girly girls can't pack a punch? Janelle Cardenas' LOVE collection proves this theory wrong. During the week's Fashion on Film night, dusty pink paired with shades of black shined, with a few slightly cropped looks sprinkled throughout.
"I have utilized a lot of floral details, whether it's through the use of cut-out fabrics or prints," Cardenas says. "I also have a variety of style lines and lengths."
As far as materials go, Cardenas has been mixing what we consider to be traditionally feminine materials (mainly peekaboo lace) with leather. "I love the contrast," she says.
Accessories designer Wong Fong provided finishing touches with her pieces made of gold, crystals and flower details, including a few delicate crown-like creations.
One-Pieces Meet Allure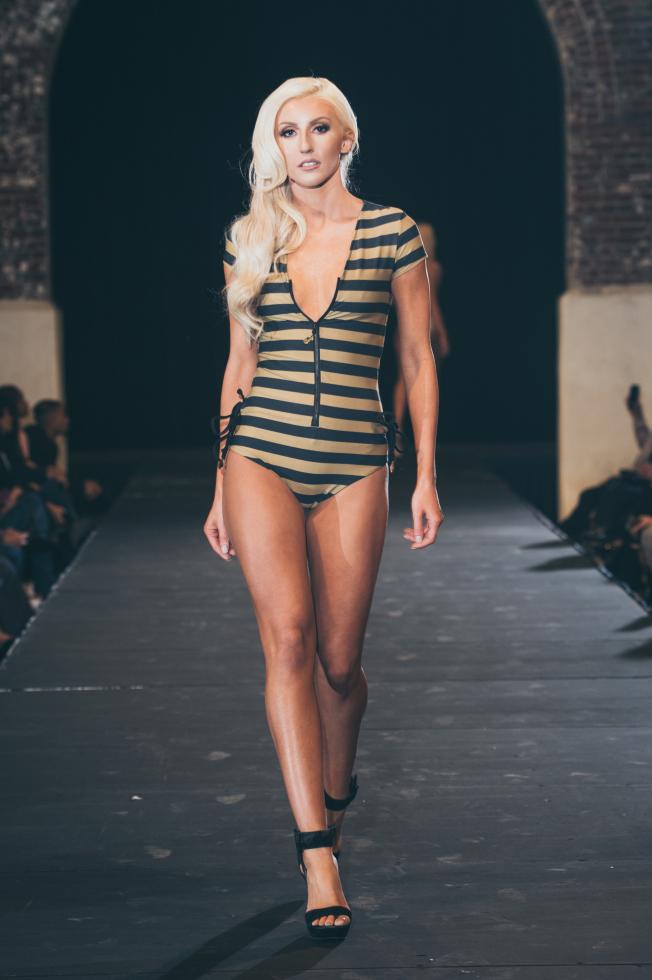 One-piece bathing suits have been reinvented by Amoirai, which made a splash on the runway with their spring/summer collection, featured in Friday night's show.
"My choice to make one-pieces is definitely deliberate," designer Mary Moehring says. "I have actually been creating them for about five years now. They offer a way to represent yourself as sophisticated, yet still be sexy."
Looks range from daring one-pieces with side plunging necklines and minimal coverage bottoms, all the way to a body suit-style with zippers, allowing the woman to decide how much skin she would like covered up or revealed.
"I try to make suits that fit a variety of ages," Moehring says. "There's a suit for every person, as well as for every occasion. You aren't necessarily going to want to wear the same suit to your girlfriend's bachelorette party in Las Vegas as you would in the South of France with your in-laws."
How does Moehring keep things exciting and fresh? "A lot of it has to do with the overall cut," she says. "I tend to make cuts with a more avant-garde style. Also, the addition of lace or a shine material over the top of the suits keeps things from looking drab."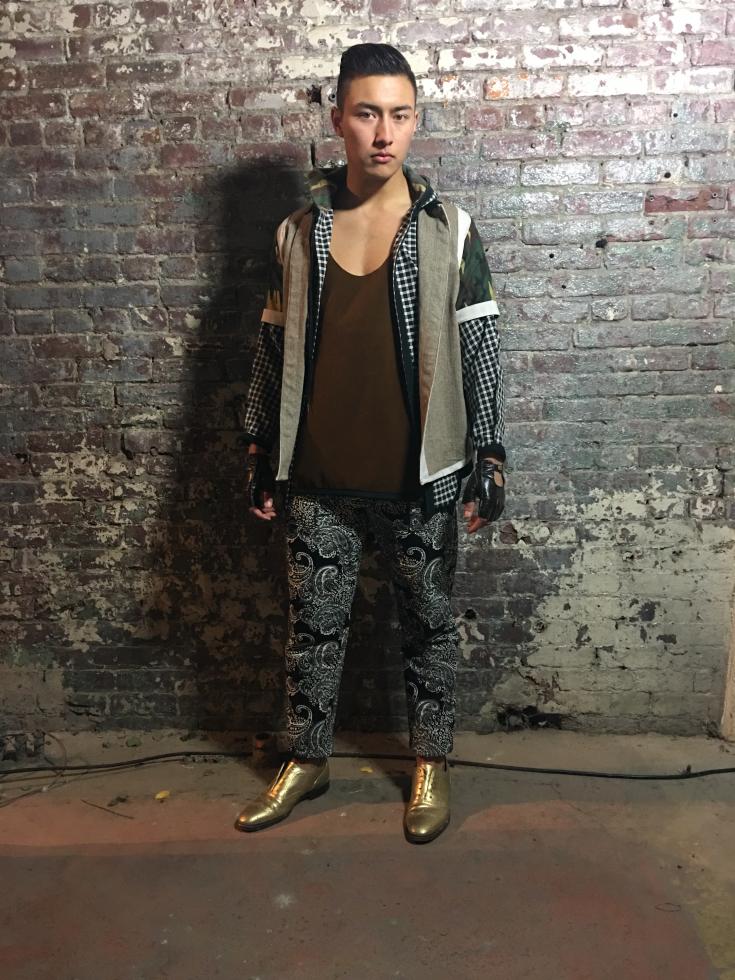 Sporty Meets Funky
Fashionable athleisure and more relaxed fits are on-point for 2017, which we can all be happy about. Street style is indeed an element of this trend, and Hagen Valencia's Gold & Thread fall/winter collection brings it with a twist. "This is American-made street style," Valencia says. "Think sporty lines with funky 70's prints mixed in."
The urban contemporary pieces, many of which offer golden-brown tones, also offer something unique for men. "Most of our jackets are reversible," Valencia says. "Being a guy on the go, we need to be able to switch from day to night looks."
Sexy Meets Classy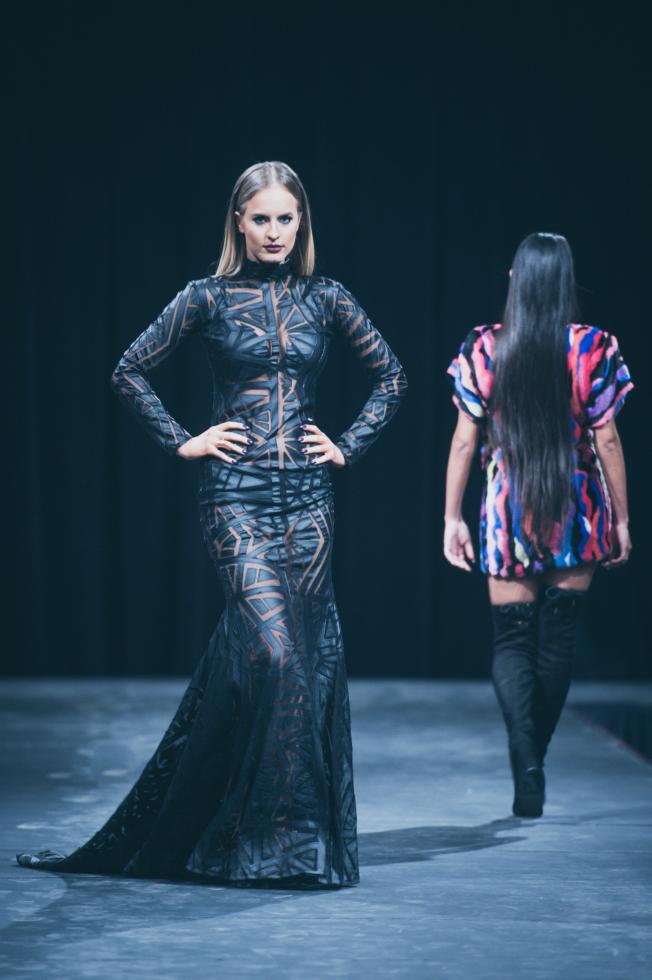 Eshonna Trice's Electrik Fashions had multiple on-point looks for fall/winter 2017, with sex appeal and classic elements remaining present in all of her designs. "This collection has a lot of black, and black is always in style if you ask me," she says. "But bold colors like orange and deep blues are very in right now, too."
As far as trends go, she opted for a combination of understated prints. "I've infused a tribal/eclectic inspiration, so you will see some looks that are matchy-matchy and some not so matchy — but in a good way."
Separates, ready-to-wear pieces, sheer overlays with floor length-gowns, and mini dresses with plenty of sparkle and over-the-knee black boots rounded out her collection.
Other Trends Worth Mentioning
Bold florals, metallic menswear, vintage-meets-modern, along with understated, minimalistic dresses were spotted throughout the events. For more showstopping pictures of these looks, as well as to view other designers, visit sacfashionweek.com, @sacfashionweek and facbook.com/sacfashionweek.